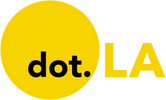 Get in the KNOW
on LA Startups & Tech
X
Snapchat
The latest news about Snap Inc. and Snapchat from dot.LA.
Two groups representing social media giants are trying to block a Texas law protecting users' political social media content.
NetChoice—whose members include the Culver City-based video-sharing app TikTok—and the Computer & Communications Industry Association (CCIA) filed an emergency application with the Supreme Court, the Washington Post reported Friday. HB 20, which went into effect Wednesday, allows residents who believe they were unfairly censored to sue social media companies with over 50 million U.S. users. Tech companies would also have to integrate a system for users to oppose potential content removal.
The law, which was initially signed by Governor Greg Abbott in September, was previously barred by a federal district judge but was lifted by the U.S. Court of Appeals for the 5th Circuit in New Orleans. NetChoice and CCIA claim the law violates the First Amendment and seek to vacate it by filing the application with Justice Samuel A. Alito Jr.
"[The law] strips private online businesses of their speech rights, forbids them from making constitutionally protected editorial decisions, and forces them to publish and promote objectionable content," NetChoice counsel Chris Marchese said in a statement.
The two lobbying groups also represent Facebook, Google and Twitter. The latter is undergoing its own censorship conundrum, as Elon Musk has made it a central talking point in his planned takeover.
Tech companies and policymakers have long clashed on social media censorship—a similar law was blocked in Florida last year, though Governor Ron DeSantis still hopes it will help in his fight against Disney. In the wake of the 2021 insurrection in the capital, Democratic lawmakers urged social media companies to change their platforms to prevent fringe political beliefs from gaining traction.
Conservative social media accounts like Libs of TikTok have still managed to gain large followings, and a number of right-wing platforms have grown from the belief that such sentiments lead to censorship.
Having citizens enforce new laws seems to be Texas' latest political strategy. A 2021 state law allows anyone to sue clinics and doctors who help people get an abortion, allowing the state to restrict behavior while dodging responsibility.
From Your Site Articles
Related Articles Around the Web
Social media giant Snap has hired Colleen DeCourcy as chief creative officer, tapping an advertising veteran who spent nearly a decade at Wieden+Kennedy, one the world's largest independent ad agencies.
DeCourcy, who was co-president and chief creative officer at the Portland, Oregon-based ad agency, joined Snap a few months ago and will lead the company's global creative efforts, according to a Snap spokesperson. She will work to boost Snap's brand and report to Chief Marketing Officer Kenny Mitchell.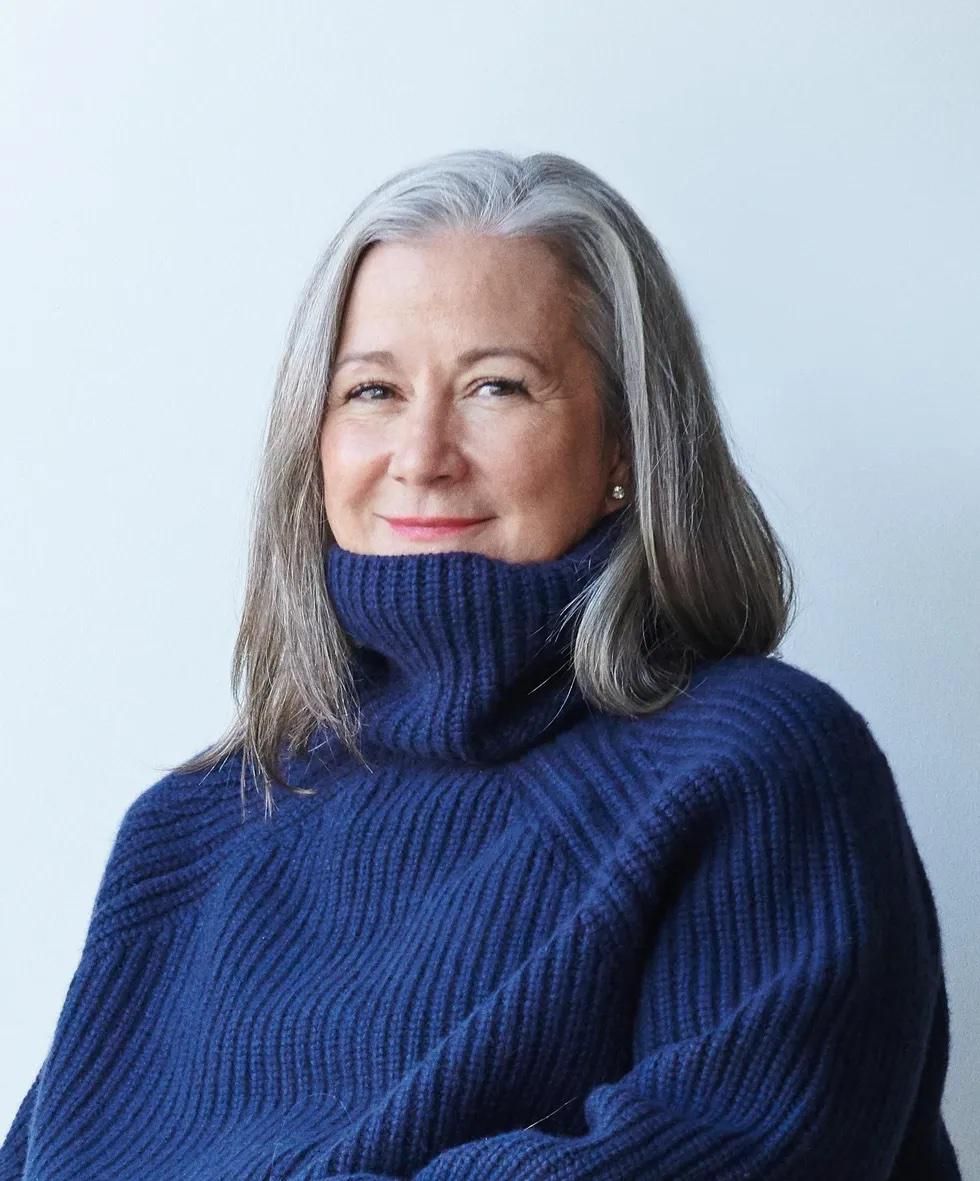 Colleen DeCourcy, Snap CCO
Photo provided by Snap.
"At Snap I've met a thoughtful group of people with values and a mission that can make a difference. That's 100% why I'm doing this," DeCourcy said in a statement to dot.LA. "What I didn't expect is how much fun it would be to take my advertising brain and do something completely different with it."
At Wieden+Kennedy, DeCourcy oversaw Nike's Emmy-winning "Dream Crazy" campaign that featured Colin Kapernick, the former San Francisco 49ers quarterback who protested police brutality by kneeling during the national anthem of NFL games. DeCourcy, who said she was retiring from advertising in December, also produced work for major brands such as McDonald's, Ford, Visa and Airbnb.
DeCourcy recently helped Snap build its first Oscars commercial spot that was inspired by this year's winner for Best Picture, "CODA," which tells the story of the only hearing member of a deaf family. The ad highlighted how Snapchat users can learn American Sign Language using hand-tracking tech.
"We are so honored to have Colleen join our team at Snap," Mitchell said in a statement. "Her exceptional strategic and creative leadership makes her the perfect person to help transform the way we bring the Snap brand to life around the world."
Snap has been on a leadership hiring spree over the last year, adding Jacqueline Beauchere from Microsoft as to be global head of platform safety; Anne Laurenson from Google as managing director of global carrier partnerships; Rajni Jacques from Allure as global head of fashion & beauty partnerships; and Konstantinos 'KP' Papmilitiadis from Facebook to be vice president of platform Partnerships.

This is the web version of dot.LA's daily newsletter. Sign up to get the latest news on Southern California's tech, startup and venture capital scene.
One of the biggest obstacles to holding social media giants accountable is that the public still knows so little about how these platforms actually work.

Sure, there is already evidence that apps like TikTok and Snapchat can harm children, addict users and spread misinformation. But the inner workings of social media platforms largely remain obscure black boxes. There's much to learn about the information that these companies collect, what they do with it and how their actions affect society.
"YouTube, TikTok, Telegram and Snapchat represent some of the largest and most influential platforms in the United States, and they provide almost no functional transparency into their systems," Brandon Silverman, the co-founder and former CEO of social monitoring platform CrowdTangle, told U.S senators last week. "And as a result, they avoid nearly all of the scrutiny and criticism that comes with it."
Facebook, now named Meta, bought CrowdTangle in 2016. Silverman said his team aimed to make Facebook the most transparent social media company in the world—but the tech giant ultimately paused all work on CrowdTangle and disbanded the team running it last year. Silverman, who subsequently left the company, said the CrowdTangle tool is now "slowly dying" at Meta, while other platforms continue to do almost nothing to increase transparency.
In turn, some lawmakers are now considering a different approach to regulating social media. Rather than trying to impose new restrictions or break up tech titans, a U.S. Senate bill would require social media companies like Santa Monica-based Snap and Culver City-based (and Chinese-owned) TikTok to share previously undisclosed data with credible researchers. The idea is that transparency would not only better inform U.S. policymakers—who are, to put it kindly, definitely not tech experts—but maybe even change companies' behaviors since they'd know that they're being watched.
Take, for example, the disclosures from Facebook whistleblower Frances Haugen. Documents she leaked last year showed that Meta retained research proving Instagram's toxic effect on young girls. That information galvanized lawmakers into writing legislation aimed at protecting teens from the harms of social media, including bills in California. It remains to be seen whether those actions ultimately make a difference, but there's no doubt that Haugen's leak brought much-needed attention to the issue.
The Senate bill—sponsored by U.S. Sens. Chris Coons (D-Del.), Rob Portman (R-Ohio) and Amy Klobuchar (D-Minn.)—would let independent researchers submit proposals to the National Science Foundation. If that agency approved the requests, social media companies would be forced to provide the necessary data, subject to privacy protections, or else face enforcement from the Federal Trade Commission. The FTC could also require platforms to share certain data on an ongoing basis.
Congress, of course, hosts a lot of hearings about bills that never become law, and its track record with big tech is especially poor. But over in Europe, lawmakers have just passed a law that would, among many other things, require TikTok and others to share more data with researchers about how their platforms work. So even if the U.S. effort fails, we'll soon learn a lot more about TikTok and Snap. —Christian Hetrick
Update, May 10: This story has been updated to clarify CrowdTangle's relationship with Meta (formerly Facebook).