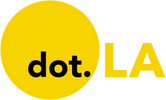 Get in the KNOW  
  on LA Startups & Tech  
X
Nat Rubio-Licht
Nat Rubio-Licht
Nat Rubio-Licht is a freelance reporter with dot.LA. They previously worked at Protocol writing the Source Code newsletter and at the L.A. Business Journal covering tech and aerospace. They can be reached at nat@dot.la.
Evan Xie
It's no secret that men dominate the podcasting industry. Even as women continue to grow their foothold, men still make up many of the highest-earning podcasts, raking in massive paychecks from ad revenue and striking deals with streaming platforms worth hundreds of millions of dollars.
But a new demographic is changing that narrative: Gen-Z female influencers and content creators.
A growing wave of creators starting their own podcasts has begun to take charge of the industry. Building up a dedicated following on video-first platforms like TikTok and YouTube by talking to the camera about their daily lives, relationships and friendships, or advice on navigating the world as a young person, these creators often try their hand at podcasting to find out if their audiences extend to other platforms.
Pierced Media, a Gen Z-focused podcast studio that will only house podcasts hosted by women, is working to create a centralized place for these creators-turned-podcasters.
Launched in March, the company, which Katyal said is currently distributed but plans to set up its headquarters and recording studio in West Hollywood this summer, will debut seven shows by 10 creators this spring, with both audio and video podcasts discussing topics like fashion, beauty and relationships.
At the Pierced Media launch party in early March, hosted at a sleek mansion in the hills of Bel Air, founder and CEO Shweta Katyal told me the goal of the company is to empower Gen-Z women to express themselves and connect with their audiences. "Gen-Z girls are the funniest, smartest, most entertaining people," Katyal said. "I love strong, smart women that want to share their point of view."
Komal Nambiar, one of Pierced Media's first podcast hosts, said that the company's focus on young women was a big draw to coming on board. "Especially for women of color, I feel like there needs to be more representation in the podcast world," she told me. "(Pierced's) initiative is to empower women in the podcast space and give women a bigger platform."
Katyal views social media creators as a "tuning fork" for what resonates with audiences, and TikTok as the best way to find talent and "scout people who feel confident to share their opinion" that would fit well into a podcast. Pierced is banking on this as a solid recipe for success, but Katyal's background in venture capital has influenced her to view the studio in a similar way to that of a VC's startup portfolio.
"We're creating a portfolio of podcasts," said Katyal. "I think one or two of them will hopefully become homerun winners that will probably support the entire platform, others I think will cover their own costs and get enough of an audience to continue, and some just won't resonate at all. Media financing and production is very similar to venture, it's just on a different scale."
And while the industry may seem oversaturated, there is still money to be made if a podcast becomes popular. For example, a podcast episode with roughly 10,000 downloads can earn its creator up to $5,000, according to estimates from online recording studio Riverside.fm. And advertisers are pouring more money into the sector: A study published last year by PriceWaterhouseCoopers and the Interactive Advertising Bureau estimated that U.S. podcast ad revenue would grow to $4.2 billion in 2024.
To help its podcasters capitalize on affiliate marketing, whereby a creator receives a commission from sales or website visits that are generated through them, Katyal said Pierced Media is currently developing an AI tool that can automatically generate affiliate links based on products mentioned organically during a podcast episode. The tool will launch in beta this summer.
As for how Pierced Media's creators plan to grow their audience, most are following the creator-to-podcaster roadmap laid out by successful influencers like Emma Chamberlain (host of Anything Goes); Hannah Berner (host of Berning in Hell); and Drew Afualo (host of The Comment Section). What these creators bring to the table over a typical podcast isn't just the content of their discussion, but their personal brand.
"We're so used to talking to the camera, I think that's why it's so natural," Brianna Renee Price, Pierced podcast host, told me.' "It's different, but it's not that different."
Before joining Pierced, the 25 year old had never thought about starting a podcast. Price, who has a following of more than 600,000 on TikTok, built her audience through short form content about her daily life, outfits, trends and unfiltered advice videos. She frequently teams up with Sahar Dahi, 23, a fellow TikTok creator with more than 4 million followers, for these kinds of videos, and felt like their social media chemistry would translate well to a longer-form podcast.
Dahi said the podcast, "You're on Your Own Girl," will mainly be "girl talk" for other early- to mid-20's women, talking about everything from chaotic personal stories to advice on love, relationships and friendship.
"Your early 20s is a time where you feel like you're an adult, but you're still figuring it out," Dahi said. "We're there to kind of help you navigate it, but we're also navigating it at the same time."
For 19-year-old TikTok creator Komal Nambiar, when Pierced approached her about starting her own podcast, taking the opportunity felt like a no-brainer. She's been creating content on the internet since she was 14 years old, and is now studying journalism in college in the U.K. with the hopes of becoming a TV or radio host. Starting the podcast "Before You Call Me Crazy," felt like a great career move, she told me, as it's an opportunity to fuse her existing work as a content creator with her future goals.
"I feel like (being a content creator) will kind of give me a step up when it comes to finding an audience," Nambiar told me. "I already have a devoted audience, and I do think I have a pretty good grasp on how to keep an audience engaged."
In large part, having a podcast gives creators the ability to dive deeper with their audience than they otherwise could on a minute-long TikTok. But while making the jump from short-form content to hour-long podcasts might seem like a challenge, 24-year-old Becca Moore, co-host of upcoming podcast 'The B Word' with Brooke Schofield, said she feels the opposite will be true.
"I can only talk for three minutes on Tiktok, which drives me crazy," Moore said. "I feel like the funniest parts of stories are the details which you can't really get into in a three minute-long video."
While starting a podcast network from scratch has its challenges, the audience built by the Pierced podcast on other platforms may give the company a leg up in gaining listeners and sponsors in the crowded industry. "We're really bootstrapping from their existing social media audiences to pre-sell the idea," Katyal said. "But we're telling brands that they're investing in the vision of Gen-Z women. If they want to sell to that demographic, we are the partner of choice."
Evan Xie
As AI takes over the tech sector and beyond, universities across the country have received and invested millions in AI-related research over the past several months.
Last Thursday, the University of Southern California became the latest institution to capitalize on the AI buzz. The university announced that it's investing $10 million in seed funding into launching the Center for Generative AI and Society. The investment will fund research specifically into "ethical use and innovation of generative AI" and how it intersects with different industries, the school said in its announcement. The center will be co-led by USC media professor Holly Willis and computer science research professor Bill Swartout.
"USC is uniquely positioned to understand and influence how this emerging technology is changing the ways we live, work, and play," USC President Carol Folt said in a statement. "Our 22 schools are long standing leaders in fields like the creative arts, media, health, education, engineering, and business."
The center is part of Folt's "moonshot" initiatives, or long term investments which aim to strengthen the university's computing research and development, Ishwar K. Puri, senior vice president of research and innovation at USC, told Dot.LA. The "Frontiers of Computing" moonshot which the center is a part of is funded by a more than $260 million donation from the Lord Foundation, a nonprofit fund created following the $1 billion sale of Lord Corporation, a manufacturing company, in 2019.
Not surprisingly, it was major STEM schools who started pouring money into AI early: In 2017 Stanford and UC Berkeley launched AI research centers. A year later, MIT followed suit.
Over the past year, these types of programs have only ramped up at universities across the U.S. University of Texas got $1 million from the The MITRE Corp. last summer to study biased algorithms and disinformation in AI; Auburn University's provost office invested $2 million to hire AI faculty and develop computational infrastructure for AI research; and University of Washington got $10 million from Boeing for an AI-focused educational space.
In Los Angeles, UCLA's engineering school got a piece of $26 million in funding last year from a slew of VCs for its "Break Through Tech" AI hub, meant to expand AI education to students from underserved groups.
"AI spans just about everything that we do right now," Puri told Dot.LA. "It's on everyone's mind. And universities are forging ahead with investments."
These institutions are marching ahead at the same quick pace as startups, investors and the U.S. government. Valuations of privately-owned AI companies reached $2.2 trillion in 2022, a 16% uptick from the previous year, and VC investment for generative AI specifically rose 27% that year-over-year in 2022 to $1.4 billion. Meanwhile, a White House-led task force released a report in early February calling on Congress to invest $2.6 billion over the next six years to build out AI resources. And last week, President Joe Biden earmarked an additional $2 billion for the National Science Foundation for AI and quantum computing research in his budget proposal released last week.
While many institutions, investors and companies are pouring money and time into researching the tech itself, Puri said what set's USC's new center apart is its focus on AI's broader impacts.
Puri said that Folt didn't want the center to be a "me too" investment meant solely to join the likes of other universities experimenting with AI. Rather, the goal of the center is to investigate the tech "from the lens of how it applies to human beings." The first initiatives the center will focus on are generative AI's effects on arts, culture and media, as well as the tech's impact on education.
"How does (AI) apply to a journalist? How does it apply to a filmmaker? How does it apply to a teacher?" said Puri. "Our focus is not only to improve the algorithms behind AI, but also to provide applications and solutions for real constituencies, real human beings, real demographics in mind."
And while USC's new center might seem like a drop in the research bucket, Puri said USC is poised to be a frontrunner in research around generative AI and its ethics because of its broad focus. The center plans to work with disciplines across campus, including USC's journalism, film, education, arts and entrepreneurship programs.
"I would say that what we are doing is very special, and it can only be done at USC," said Puri. "USC has one of the most diverse educational bodies in terms of disciplines. When those disciplines start talking to each other, that's the time for the most remarkable and enjoyable collisions that produce the solutions for tomorrow."
Evan Xie
The year is 2004. Kelly Clarkson just released her hit single "Breakaway," and you're listening to it on your 3rd generation iPod Classic. You're about to head out to catch an evening showing of the original "Anchorman" movie. But before you leave, you check your MySpace account to see how many people commented on your latest photo.The company, which officially launched in 2003, would lay the groundwork for some of the biggest social media sites of the next two decades.
"Users were coming back four to five times a day… we saw this incessant, addictive usage," said Brett Brewer, co-founder and managing director of Crosscut Ventures. "MySpace was the first time we figured out that people, as it turns out, are pretty fascinated with themselves."
At its peak in 2008, the site had more than 115 million unique users. But the rapid growth of the Santa Monica-based social media company also signified something more: It was an early marker of the tech hub that Los Angeles would become.And though the MySpace website is practically defunct nearly 20 years after its launch, the people who created one of the pillars of social media technology continue to have an active role in Los Angeles's ever evolving tech scene.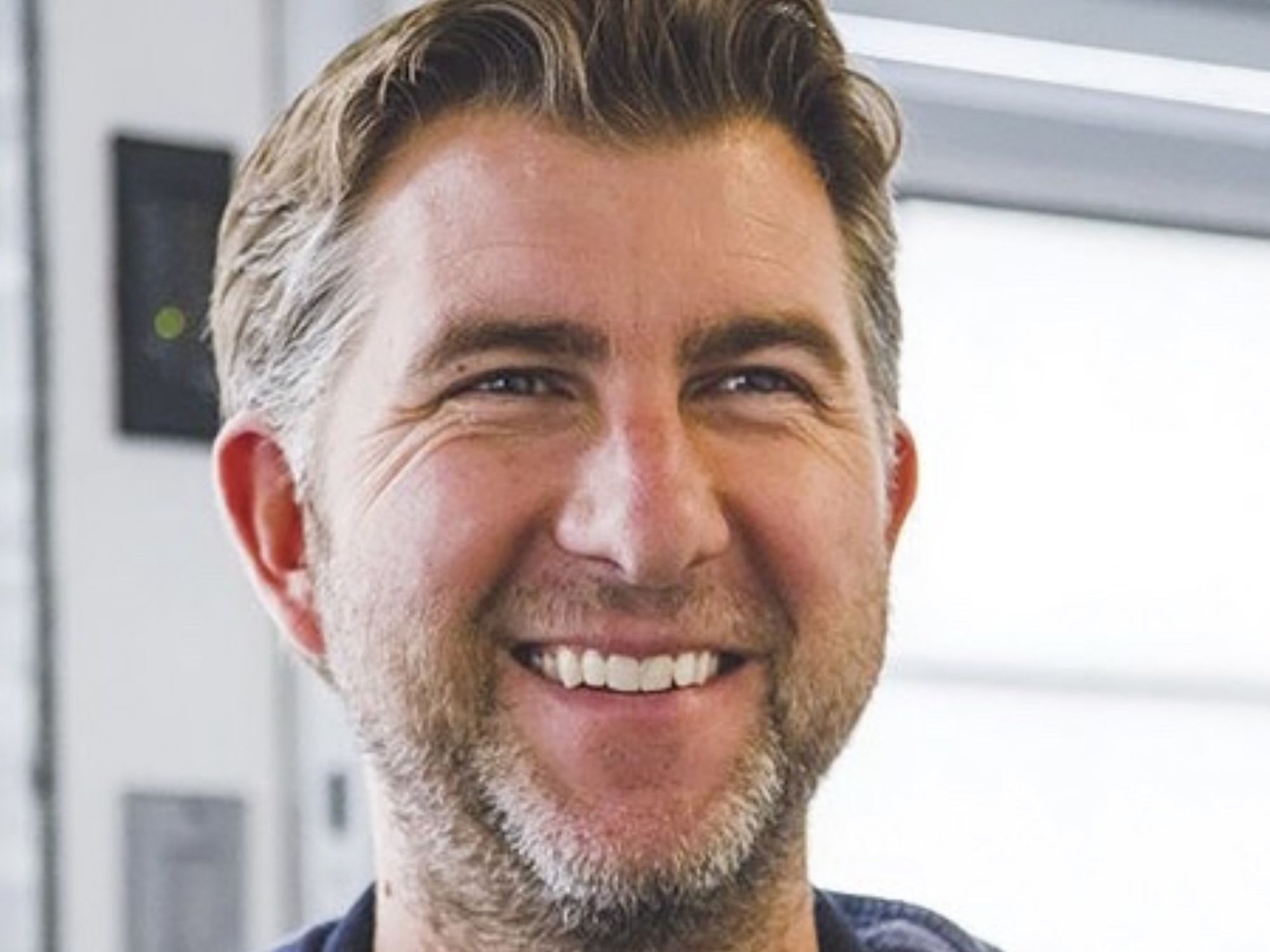 Brett Brewer
Lessons learned
MySpace wouldn't have been what it was without the team that built it, said Josh Berman, its co-founder and former COO. Now, as a partner at VC firm Troy Capital, something Berman looks for in companies he invests in is not just a smart and dedicated team, but a multi-talented one.
"You want to have a person on the team that knows technology, you want a product person, you want a team that has the operations know-how, and strategy and marketing, etcetera," he said.
Along with having a strong team, Josh Brooks, former VP of programming and music at MySpace said being able to rely on expertise from people with experience in your industry can be a game changer. That way, said Brooks, who's now the EVP of marketing and operations at metaverse gaming studio Plai Labs, "you don't always start from scratch, because you actually have a genuine relationship with a pretty wide variety of people."
Another important lesson: "infatuation with what the customers wanted," Berman said. Every product update with MySpace was centered around what customers were asking for.
Like Berman, Chris DeWolfe, MySpace Co-founder and former CEO, said putting user experience first was one of the most important practices he learned.
Following his tenure at MySpace, DeWolfe stayed in the consumer side of tech, spending 12 years building mobile gaming giant Jam City and now leading Plai Labs. In every venture, user experience has remained DeWolfe's north star. "If you build a great user experience, people will keep coming back and the money will always follow," he said.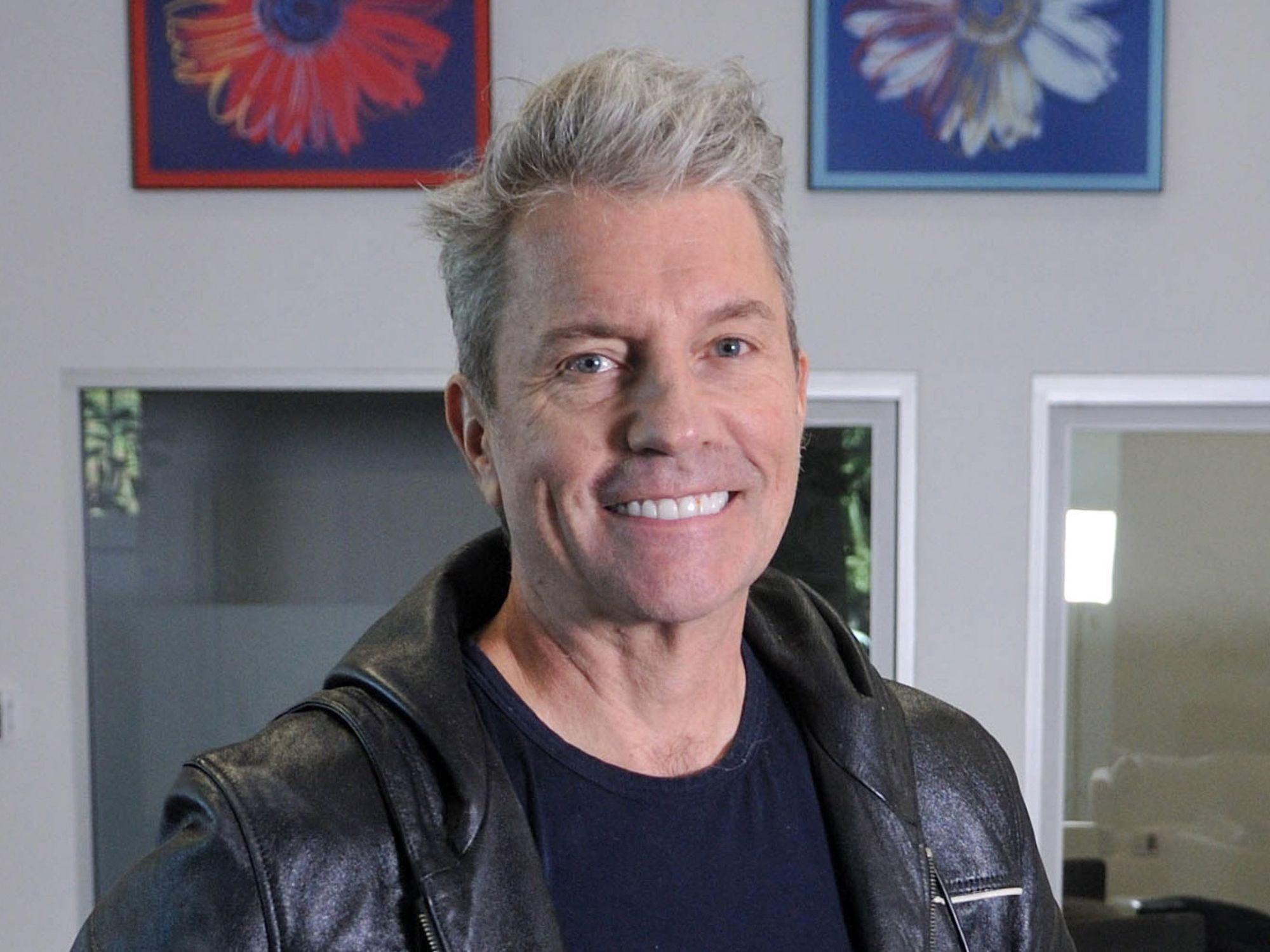 Chris DeWolfe
From his days as CEO of MySpace between 2009 and 2011, Mike Jones, who's currently the CEO of venture firm Science, came to understand what makes a social media company really work. "My understanding of how content moves through social media and how you can work with consumers in the social media space became a big cornerstone for many of the companies that work within Science," Jones said.
Meanwhile, as a seed stage investor, Brewer often finds himself recalling mistakes he made as a cofounder of MySpace parent company Intermix Media. "A bunch of those seemingly simple rules, like growing too fast or outsourcing technology development, I learned all those as an entrepreneur and tried to bring those to the equation as a venture investor," he said.
What they'd change
Hindsight's always 2020. And while there isn't much that Berman would change, the founding team of DeWolfe, Aber Whitcomb, Tom Anderson and himself had "so much good energy" that one thing he'd have done differently is held onto MySpace a little longer. The founders sold the company to News Corp. for $580 million in 2005.
"We were young and we had a first opportunity to sell and have a nice exit, so we did," said Berman. "If we would have just focused more on the customer, maybe kept it a little longer, it could have been an interesting, fun experience."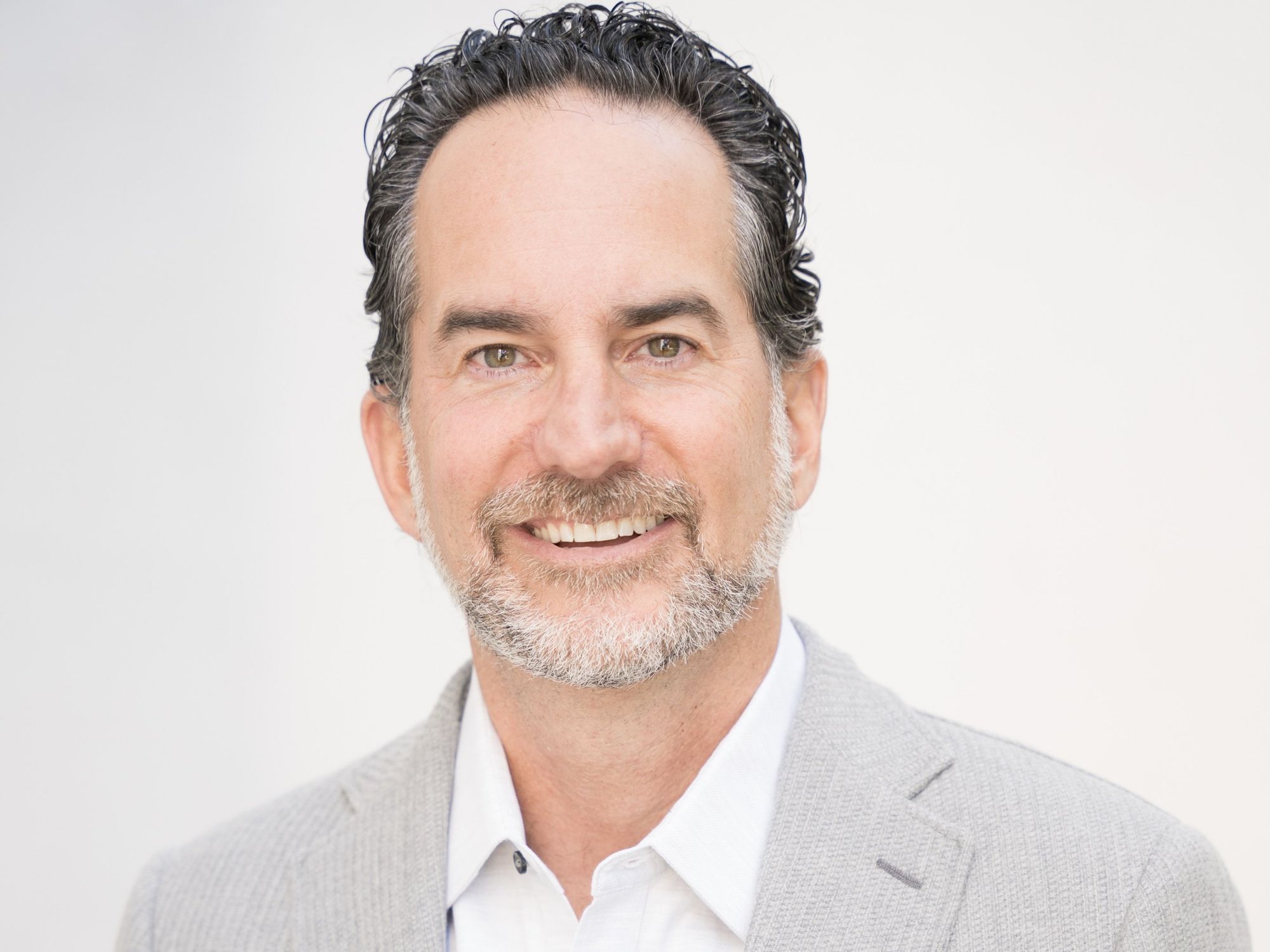 Josh Berman
DeWolfe echoed Berman's point: If they held onto the company a bit longer, the team might have walked away with a better paycheck. "If we had waited probably two more years to sell, we could have sold it for 10 times what we sold it for," he added.
From a product perspective, DeWolfe wished the team remained focused on what they were building and kept an emphasis on user experience. Revenue targets set by News Corp., unfortunately, got in the way, he said.
"Our biggest competitors were losing $100 million a year and doing no revenue," DeWolfe said. "But we were expected to do a billion. It forced us to overload some of our pages with advertising, which hurt the user experience."
Echoing DeWolfe's point, Brooks said he always felt that MySpace's products went "an inch deep and a mile wide," lacking focus on the communication and connection in an attempt to always offer something new.
"There was a time when there were classifieds, and there was chat, and a Skype integration, dating and games, and even karaoke," Brooks said. "It almost felt like there's too much. And so the product got a little thin."
Looking back, money management is one thing Brewer would have changed. "We were constantly nearly running out of money, nearly going bankrupt," he said. Always having to worry about how we're going to keep the lights on. What ends up happening is so much time and energy and focus is on that, that you don't have as much as you should've building world class products."
One other regret? Not trying harder to buy Facebook, said Brewer. "Facebook started after MySpace and was a tiny little company that we tried to buy, but in hindsight, I wish we would have tried harder, for obvious reasons."
Down the line, Facebook proved to be an extremely difficult competitor for MySpace, said Jones. He would have liked if MySpace picked a lane, leaning harder into personal, friend-to-friend connections like other social platforms did rather than trying to have an iron in every fire.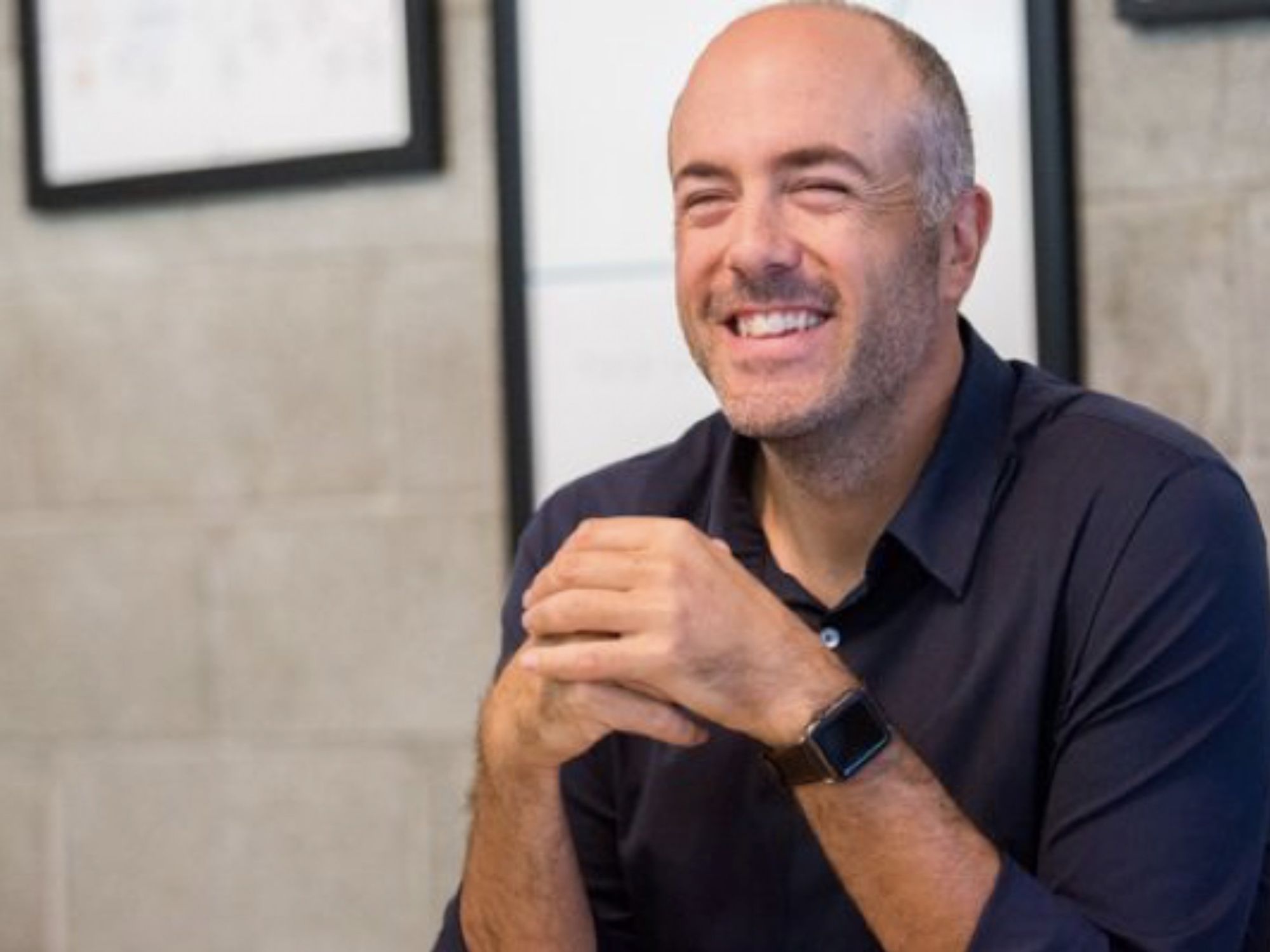 Mike Jones
The growth and future of LA tech
Getting engineers to live in LA in the early 2000's to work on MySpace wasn't an easy task, Brewer said. "What was always holding LA back was that we could get companies to a certain size, but you couldn't actually get huge because you couldn't get a critical mass of talent," said Brewer.
But what gave MySpace the ability to attract the talent it did was its place in the entertainment business, Brooks said. Because MySpace had worked so closely with musicians and artists, the company was able to create a "gravitational pull" of tech workers that were excited about the prospect of bringing creativity into their work, Brooks said. Adding that, "the entertainment aspect and what we were doing with the creative community was a big driver for the tech folks.
And despite its eventual fall, MySpace was proof that a tech company could successfully grow after planting its roots in Los Angeles. In between the launch of MySpace in the early 2000's and early 2010's, Silicon Valley-based companies like YouTube, Google and Netflix opened up their first offices in LA, Brewer said.
Startups then began popping up practically by the hundreds, with the number of local startups growing from around 1,000 in 2014 to nearly 4,000 in 2022. After MySpace, companies like Snap, Tinder and Hulu were some of the first startups of that era to flourish and draw the attention of investors.
"You no longer have the concern as a talented engineer of moving here to work for a startup, because if your startup doesn't work, there's 50 other startups that are ready to hire you," Brewer said.
As companies started placing their roots here, VC dollars followed, said DeWolfe. Back in the day, the MySpace team had to make frequent trips up to Menlo Park to meet with VC firms, DeWolfe said, because "that's where all the money was."
"Now we're seeing virtually every venture capital firm have a presence in Los Angeles," he added. "It's gone from being a two VC town to really everyone having an outpost here."
One very specific factor might continue to accelerate local innovation, Jones said: "the Olympics coming to LA in 2028 and the focus on technology for those Olympics … It's going to be a big win for the startup community in and around LA over the next five years."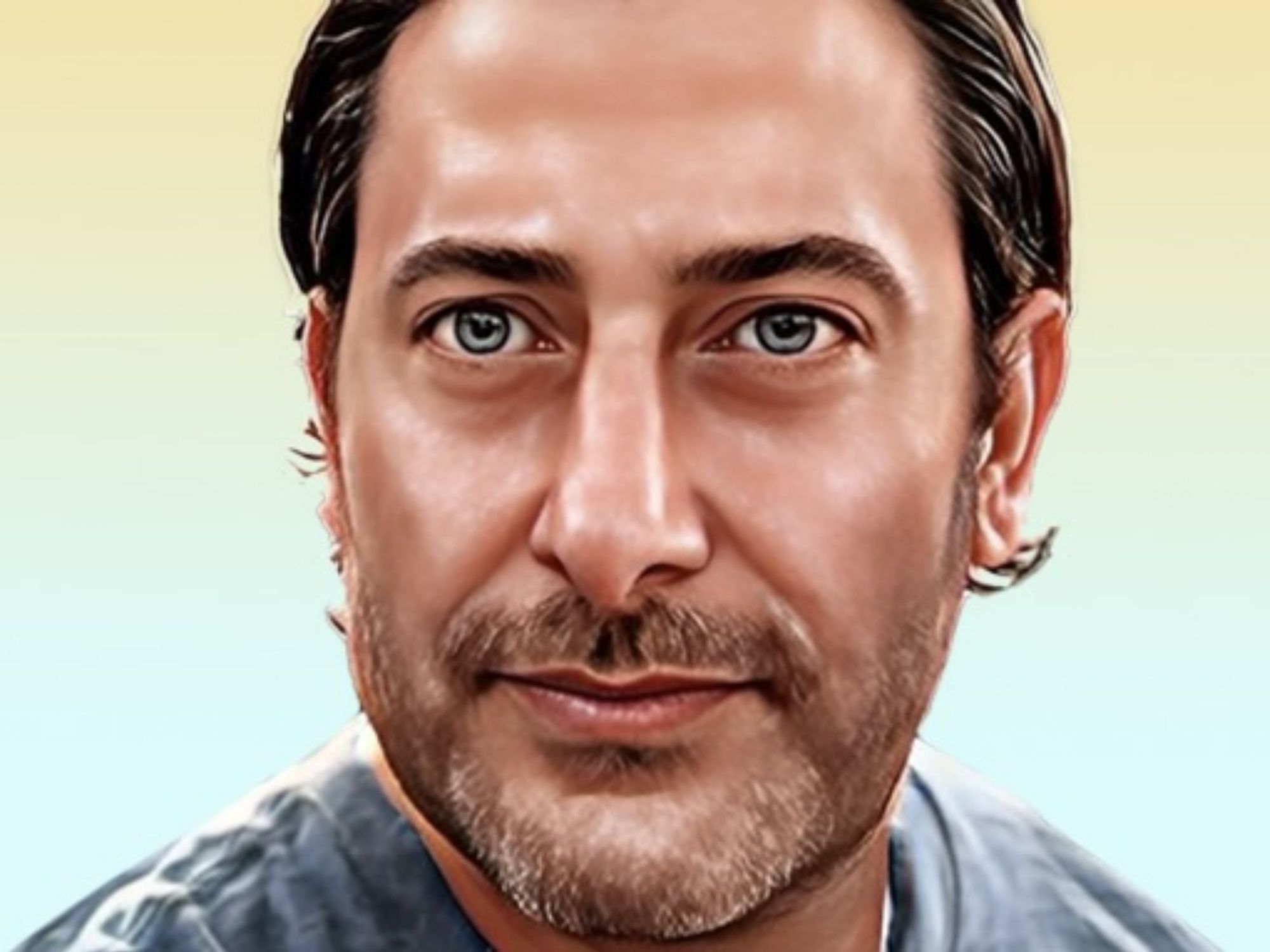 Josh Brooks
What makes LA different
It's undeniable that LA's tech scene is booming. But the thing that really makes LA unique is that it has something for everyone, DeWolfe said, with much more diversity of industry than places like Silicon Valley.
"People love LA because it's not just a tech town," said DeWolfe. "It has tech, it has entertainment. It has an amazing art scene. It's got the beach, it's got the weather. It has everything more so than virtually any other city. These multifaceted traits of LA inspire a wider variety of ideas and creators that are all attracted to the city for different reasons."
LA is also a city of opportunity, Brooks said. The entertainment hub, access to capital from a now-booming VC community, and landscape filled with companies from all stages of growth give founders the freedom to not be pigeonholed into one sector of tech. "I think there's only a handful of cities that fit that DNA," he added.
Los Angeles, according to Jones, "has always driven culture and style, and for consumer-focused startups, the LA talent pool provides a lot of strong talent to build disruptive new products and services."
And as cheesy as it sounds, LA's tech community "operates like a large family," Brewer said. In part, Brewer adds, because LA's tech market was small and scrappy in the early days of MySpace, and founders, executives and investors "had to work together to survive."
"This would be unheard of in other tech markets," Brewer said. "This behavior remains today and makes our ecosystem special."