mullen automotive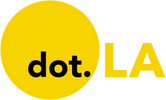 Get in the KNOW
on LA Startups & Tech
X
mullen automotive
CHUTTERSNAP

Like a zombie from the grave, the husk of President Biden's Build Back Better legislation is on the table again thanks to an abrupt about face from Senator Joe Manchin (D-WV).

The bill, which is now being called the Inflation Reduction Act, has yet to be codified into law and still has to clear several political hurdles, but getting Manchin was by far the biggest.
If the act passes, it would include numerous changes to the electric vehicle buying rebate system, which will impact which EVs and which buyers are eligible for the cashback. There's a lot to unpack here (the full draft of the bill can be read here[PDF]), but here are the biggest takeaways:
1.The total amount available for rebate remains $7,500, but now it comes in the form of cash back at the time of purchase instead of a tax return.
2.Rebates will only be available to people below a certain income threshold. The rebates will not be available to individuals who make more than $150,000/yr or to households making more than $300,000/yr.
3.The rebates only apply to vehicles below a certain price threshold. Cars priced above $55,000 will not qualify. Neither will trucks, vans, and SUVs over $80,000.
4.The rebate will only apply to vehicles that are primarily assembled in North America. Primarily is the key word here, and things quickly get complicated. Different percentage thresholds will apply for different mineral and battery components. To start, at least 40% of the minerals used in the vehicle and 50% of the battery components must come from North America, but these percentages increase every year. If the vehicle passes either the battery threshold test or the mineral threshold test, but not both, buyers may still be eligible for half of the total rebate ($3,750).
5.Manufacturer caps eliminated. Under the previous system manufacturers could only offer rebates on their first 200,000 EV sales. Only Tesla, Toyota, and GM have reached the cap so far, but Ford and Nissan are also getting close.
6.The act introduces a used vehicle credit, which offers buyers a tax credit equal to 30% of the purchase cost of a used EV up to $4,000, and only applies to used vehicles that are sold for less than $25,000 and more than two years old. (There are a handful of limitations here. Outlined on pages 388-391.)
7.The new credit system would not take effect until January 1, 2023. If you buy an EV before the bill is signed, you're eligible for the current rebate system even if the vehicle isn't delivered until 2023. Any existing contracts under the current system will remain valid.
Yes, but what does it all mean?
"I think they're mostly steps in the right direction, at least with the EV subsidies part," said John Helveston, a researcher at George Washington University, who studies electric vehicle pricing incentives.
Overall, the proposed legislation takes quite a few strides toward making EVs more affordable and easier to sell. The introduction of the used vehicle credit, especially, may expand the EV market to a much wider swath of the middle class.
"The used [car] market is more than twice as big," says Helveston. "If there's 17 million new cars, there's like 40 million used cars sold every year. And the only way you're going to get EVs in the hands of people who aren't super rich is through that used market."
Restricting the used vehicle credit to sales under $25,000 is a strange choice. It makes sense that legislators don't want this being used as a loophole for luxury car sales, but a 2-year-old Tesla Model 3 would easily sell above $25,000. A limit of $40,000 or $50,000, might have a broader impact as used EVs will soon hover around that price point
Removing the 200,000 manufacturer cap is also huge, as it swaps a carrot for a stick. Now the best best-selling EVs are again eligible for the rebates, instead of being punished for their success.
It's also easy to see that there are a bunch of provisions aimed at making sure the money goes to people who actually need it. Capping the price of eligible vehicles and setting buyer income limits means that rebates won't go to ultra-luxury cars being purchased by people who hardly need the help. Transitioning the rebate from a tax return to cashback at the time of purchase may also be a boon to the middle class, as I've written about previously here. "If you're cutting out the high-end buyerr, based on income or the high price of the car, that's fine," Helveston told dot.LA. "Those people will probably buy it anyway for other reasons, because they like it."
The last big theme in the reworked legislation planis the emphasis on North American assembly. Setting thresholds that increase over time prioritizes manufacturers who have plants on this continent, while acting as a deterrent for foreign model purchases.
This is probably the biggest variable in terms of creating winners and losers on the manufacturing side, and it's hard to say at this point if this will accelerate North American EV development, or dissuading all but the very wealthy from importing foreign cars. Either way it's clearly aimed at protecting and growing American business. Notably, almost every major foreign manufacturer already has plants somewhere in North America, so this may be as protectionist as it initially appears.
Who are the winners?
Tesla, GM, and Chevy.
Lifting the manufacturer cap means that Tesla and GM are big winners here. Not all of their cars will qualify, but many will.
The base model Ford F-150 Lightning should also qualify. Chevy is a winner because the 2023 Bolt starts at $27,200 MSRP, meaning the car drops below the 20k threshold after rebate. That's pretty good. The upcoming Chevy Blazer, Equinox, and Silverado will also all meet the manufacturing requirements, at least.
Who are the losers?
Volkswagen, Polestar, Kia, and Hyundai. Cars from these manufacturers won't qualify unless/until they move assembly to North America. Volkswagen and Hyundai are planning to open US assembly plants, but they may not come online for months or even years, which would put the companies at a disadvantage in the short term. Kia and Hyundai do have U.S. manufacturing plants, but they're not currently configured to produce EVs.
What's up with the SoCal companies?
Rivian should be largely unaffected. Both the base model R1S and R1T sneak in below the $80k cap, and both models are assembled in North America. Higher spec versions of the vehicles will exceed the threshold, though. The company was also nowhere near the 200,000 vehicle cap.
Mullen Automotive has yet to make a car, but its first offering, the DragonFly, will exceed the price caps substantially. For the future though, the company says it's pleased with the language of the legislation. "[O]ur Mullen FIVE EV Crossover will most definitely qualify. This will be 100% built in the U.S. at our Tunica MS plant or another US plant that might be coming up for us," says Jason Putnam, VP of Marketing at Mullen. "[O]ur EV Cargo VAN might also qualify. We are also in a good spot right now on the battery requirements for US material percentage."
Faraday Future also does not yet have a car available for purchase, but its first proposed models, the FF91, will likely cost well north of $100,000, meaning the rebates won't apply despite the company building their vehicles in Hanford, CA. It's also unclear where their batteries are being sourced from and what their mineral supply chain looks like.
What to watch
First and foremost, the legislation hasn't passed yet, so keep checking in here for the latest details. It will also be interesting to see if manufacturers raise their prices significantly if the bill passes. And what recourse–if any–will consumers have against such a hike? Will the price caps put pressure on manufacturers to hit the $54,999 and $79,999 mark?
From Your Site Articles
Related Articles Around the Web
Solid state batteries (SSBs) have been touted as the future of energy storage–especially in the EV sector–for what feels like time eternal. Switching from a liquid electrolyte to a solid should allow for faster charging, longer ranges, better safety, and better battery life.

A new study from Transport and Environment (T&E), a European NGO that advocates for cleaner transport, suggests that solid state batteries may have environmental upside.
Let's address an important caveat here: No mass market consumer EVs are currently powered by solid state batteries. Zero. This is an emerging and complex technology that has yet to prove itself in the real world. Having said that, reasons to continue working on these batteries of the future keep adding up.
The new analysis from T&E claims that switching from current lithium ion batteries to solid state technology could cut the carbon footprint of EVs by 24-39%. Their life-cycle analysis shows that the lion's share of carbon savings comes from the fact that solid state technology uses less materials. Less material means fewer emissions from the manufacturing process.
The study also outlined areas in the supply chain that would create the most emissions. For SSBs, lithium mining could be a "hotspot' due to the solid state chemistry requiring an average of 35% more lithium than current nickel-manganese-cobalt-lithium (NMC-811), lithium-iron-phosphate (LFP) or lithium-iron-manganese-phosphate (LFMP) constructions.
To mitigate these impacts, the authors emphasize the importance of moving towards more sustainable lithium mining practices. In particular, the report shows that switching to brine and geothermal lithium sources could reduce the global warming potential by about 45% compared to traditional mining methods that extract the metal from rocks.
While widespread commercialization is likely still a few years away, the race to market for SSB tech has never been hotter. Among Californian EV startups, Vinfast says it's targeting 2024, while their competitor Mullen Automotive has said SSBs may show up in their EVs by 2025. . San Jose-based QuantumScape, one of the largest names in the field, expects to deliver full scale prototypes to its partner Volkswagen on roughly the same timeline. Toyota is working in-house on a competitor, and Colorado-based Solid Power is still in the mix with backing from BMW and Ford.
How it all shakes out is anyone's guess. From an investor's perspective, the correct guess could potentially be worth billions. It could be even more valuable to the health of the planet.
From Your Site Articles
Related Articles Around the Web
Image courtesy of Mullen Automotive
This is the web version of dot.LA's daily newsletter. Sign up to get the latest news on Southern California's tech, startup and venture capital scene.
Although it's unlikely you'll see a Mullen Automotive electric car cruising streets in California anytime soon, you may eventually see some of their cargo vans around town, thanks to a new deal to supply an Amazon delivery partner with the vehicles.
Brea-based Mullen isn't supplying Amazon directly, but rather that it contracts to handle the ever-growing volume of orders. It's promised to deliver the first half of the 600-vehicle order by the end of November.
Mullen's one of several local electric vehicle makers that have a two-pronged approach to hawking EVs—first, by selling their electric Mullen Five SUV crossovers or Dragonfly sports cars directly to consumers, and second, by targeting ever-expanding ecommerce companies that need vans to deliver product and are looking to save money by electrifying their fleets.
The approach is attractive to EV startups because it provides valuable proof of concept as well as much-needed revenue — two things they'll need to begin delivering consumer-facing cars that could one day rival Tesla's.
There's a time component to this, too: Delivery vehicles are usually faster to build than consumer cars. They have fewer parts and take less time in the body shop because, well, they just don't have to look as pretty.
Another Mullen competitor, Canoo – which got its start in Torrance before moving to Arkansas – inked a deal to supply Walmart with 4,500 electric vehicles this week. Delivery is expected by 2023, perhaps a more realistic target than the "late 2022 date proposed for Canoo's "loft on wheels" commuter car.
Irvine-based Rivian is also targeting similar deals as it tries to claw back lost funds (it recently posted a net loss of roughly $1.6 billion on revenue of only $95 million).
Amazon, which has a 20% stake in Rivian, is looking to the startup to provide new electric vans for its fleets. Neither company will say how many, but Rivian intends to sell them to other companies, too—once it fulfills its investor's (presumably tall) order.
CEO R.J. Scaringe said in May the company had 10,000 reservations in the U.S. and Canada for its two electric trucks, the R1T and R1S. That's more than double what the company has manufactured since it started production in September 2021.
Like many of its competitors, Mullen is taking reservations for its consumer vehicles but hasn't yet delivered a car. After unveiling its Mullen Five SUV at last year's L.A. Auto Show, the firm said it wouldn't start production until the third quarter of next year, with deliveries coming – maybe – in the second quarter of 2024. Rivian, on the other hand, has been able to deliver vehicles to some lucky drivers already. The company saw a whopping 267% increase in deliveries from last quarter, nearly 4,500 cars.
As the competition for EV fleet deliveries ramps up, be on the lookout for which electric car companies decide to pivot towards a more reliable paycheck supplying retailers – and how they stack up against the already crowded ecosystem, including local rivals like Xos, which went public last August. — Samson Amore