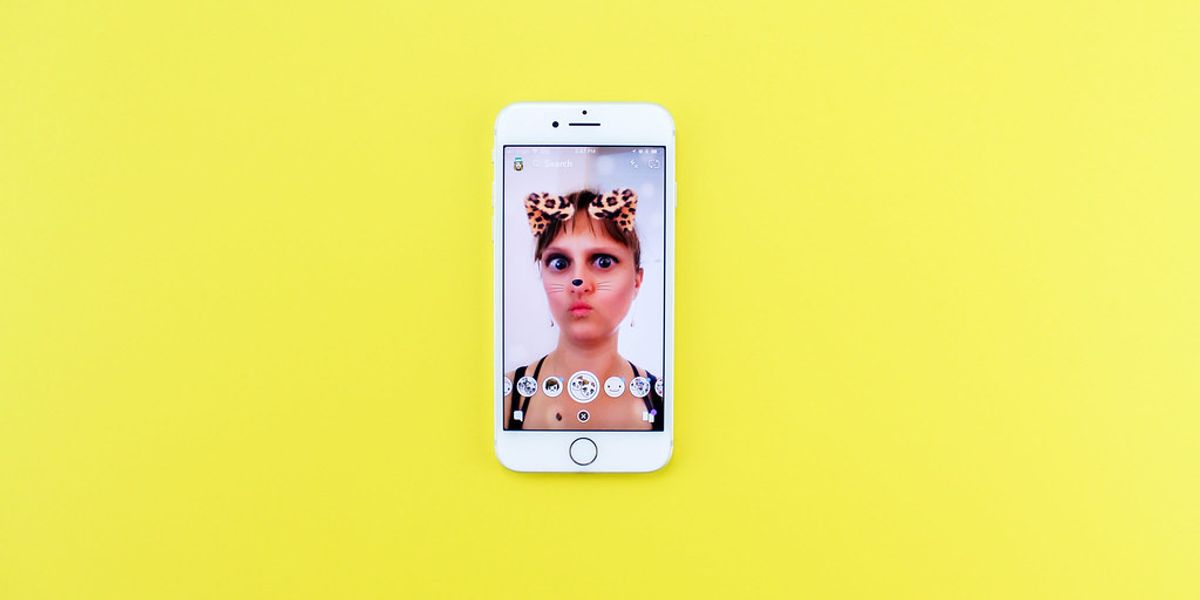 live.staticflickr.com
This is the web version of dot.LA's daily newsletter. Sign up to get the latest news on Southern California's tech, startup and venture capital scene.
Sponsor message: Unlock coworking spaces near you with WeWork All Access. Enjoy 25% off monthly membership fees for up to 5 months with code ALLACCESS25. Terms apply. Visit wework.com to get started.
This week, Snap's hosting its fifth annual augmented reality-focused developer conference, Lens Fest. Anyone interested can livestream some of the panels and workshops of the two-day event at Lensfest.live. Naturally, Snapchat – a camera-focused social media app that revolves largely around "filters" and other photo enhancement features – lends itself to cutting-edge AR applications, and has become something of an experimental sandbox for creators and developers working in the space. (Disclosure: Snap is an investor in dot.LA.)
---
According to Snap's own figures, 363 million people use its camera technology every day, with Snapchatters engaging in an average 6 billion daily augmented reality experiences. (Yes, putting cartoon cat ears on top of your head counts as an "AR experience." Those cat ears aren't real!) To date, Snap claims that 300,000 AR creators and developers are actively working on Lenses for the platform, up from the 250,000 with approximately 80% of these creators located outside of the U.S.
So far, this year's biggest announcement unlocks a new potential revenue stream for Snap creators and developers. The company plans to begin experimenting with a new kind of AR Lens used to buy and sell digital goods directly within the app. The transactions will employ "Snap Tokens," a virtual currency the company first introduced in 2020. Right now, Snap users can purchase tokens directly through the app (80 Snap Tokens will run you $0.99) and then use them to send gifts or tips to their favorite creators, or redeem them for exclusive merchandise. Moving forward, these tokens will also unlock digital goods within Lenses.
So far, the company is working with a group of around 10 AR creators and developers on a pilot program, including Philip Walton, creator of the iconic "Potato Lens" (which, yes, makes the Snap user resemble a cartoon potato). So Snap Tokens could theoretically purchase Potato upgrades, say dress your favorite tuber up like a police officer, magician, cat, or even the Phantom of the Opera.
It's one of several new ecommerce strategies that Snap has been trying out lately as it attempts to encourage more users to consider the app as a shopping destination. In November, Snap partnered with Amazon Fashion on a "Virtual Try-On Experience," allowing users to preview how various eyewear styles would look on their faces using their phone's camera and a custom Lens. Brands including Maui Jim, Persol, Oakley, Ray-Ban and Costa Del Mar contributed styles and designs to the project. Previously "Shopping Lens" experiments have included collaborations with MAC Cosmetics, Ulta Beauty, American Eagle, Puma, LVMH and Walmart.
According to Sophia Dominguez, who's currently leading Snap's global AR community outreach efforts, the ultimate goal is to create a thriving Lens marketplace, where users can directly purchase creative upgrades and new add-ons for their favorite customizations. She explained that creators will receive initial payments for producing upgraded Lenses, along with a portion of the individual transactions from users. (Snap didn't provide further specifics.)
Snap has also announced a $200,000 prize pool for AR creators who are pushing the boundaries of the technology. Entries are open until January 31st.
It's a significant pivot from last year's Lens Fest, and not only because that one was held remotely due to COVID and this year's version is live and in person. Many of the 2021 Lens Fest innovations focused more closely on the technology itself, and improving the experience of accessing augmented reality via the Snapchat app and the company's AR-enabled Spectacles hardware. Major developments included upgraded animation that paid closer attention to practical physics, causing virtual objects to fall and collide in a more realistic fashion, and a "World Mesh" AR map that allowed creators to utilize more in-depth information about real world geometry to make the experiences more realistic. – Lon Harris
Over the weekend, the vibe at the annual Streamy Awards were summed up by one TikTok creator: "The people in this room are entertaining more people in the world than the people nominated for those other [mainstream] awards."
What We're Reading...
- Subscribers can once again access HBO Max as an add-on via the Amazon Prime Video Channels platform; the service was discontinued on Amazon in September 2021, in an effort to drive users to the main app.
- Apple announced plans to ease rules around App Store pricing, allowing developers to choose from 700 additional price points.
- NASA is building a metallic glass robotic arm as part of its arsenal for the return to the Moon that should withstand temperatures as low as minus-280 degrees Fahrenheit.
- It's apparently simple to use the viral Lensa AI app to generate pornographic or NSFW images.
--
How Are We Doing? We're working to make the newsletter more informative, with deeper analysis and more news about L.A.'s tech and startup scene. Let us know what you think in our survey, or email us!