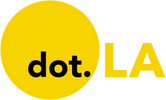 Get in the KNOW  
  on LA Startups & Tech  
X
Image from Shutterstock
Biden Announces $3B Investment In Electric Vehicle Batteries
David Shultz
David Shultz reports on clean technology and electric vehicles, among other industries, for dot.LA. His writing has appeared in The Atlantic, Outside, Nautilus and many other publications.
04:24 PM | May 02, 2022
The Biden administration on Monday announced a new $3.1 billion plan to ramp up electric vehicle battery production in the U.S. The effort comes as supply constraints have hindered automakers' ability to secure EV battery components—potentially slowing down the administration's goal of having zero-emission cars make up 50% of automotive market share by 2030.
---
The grant money, which will be funded through the administration's $1 trillion infrastructure plan, focuses on expanding the U.S.'s domestic battery manufacturing and recycling capacity. The announcement arrives at a time when energy independence and our reliance on fossil fuels is at the forefront of American consciousness due to soaring gas prices. Meanwhile, automakers like Rivian have expressed fears they won't be able to procure the materials needed to expand EV production, due to supply chain constraints brought about by both the pandemic and Russian invasion of Ukraine.
Geological surveys suggest that the U.S. has sufficient reserves of many of the critical minerals and components necessary to create a domestic supply chain for electric batteries. The $3.1 billion in funding aims to "support the creation of new, retrofitted and expanded commercial facilities" with the goal of reducing the U.S.'s dependence on foreign battery suppliers, the Department of Energy said. In the same vein, the plan also includes an additional $60 million to support battery recycling facilities, which would allow for the recovery and reuse of valuable components like nickel, cobalt and lithium.
For electric automakers—including Southern California-based players including Rivian, Fisker, Faraday Future and Mullen—the new funding provides further backing from an administration that has tried to prioritize EVs, despite opposition from some members of the president's own party like West Virginia Sen. Joe Manchin. The Biden infrastructure plan also included $7.5 billion to build out a national network of EV chargers, though some observers believe that figure to be too small to meet the nation's EV charging needs.
David Shultz
David Shultz reports on clean technology and electric vehicles, among other industries, for dot.LA. His writing has appeared in The Atlantic, Outside, Nautilus and many other publications.
04:00 AM | January 23, 2023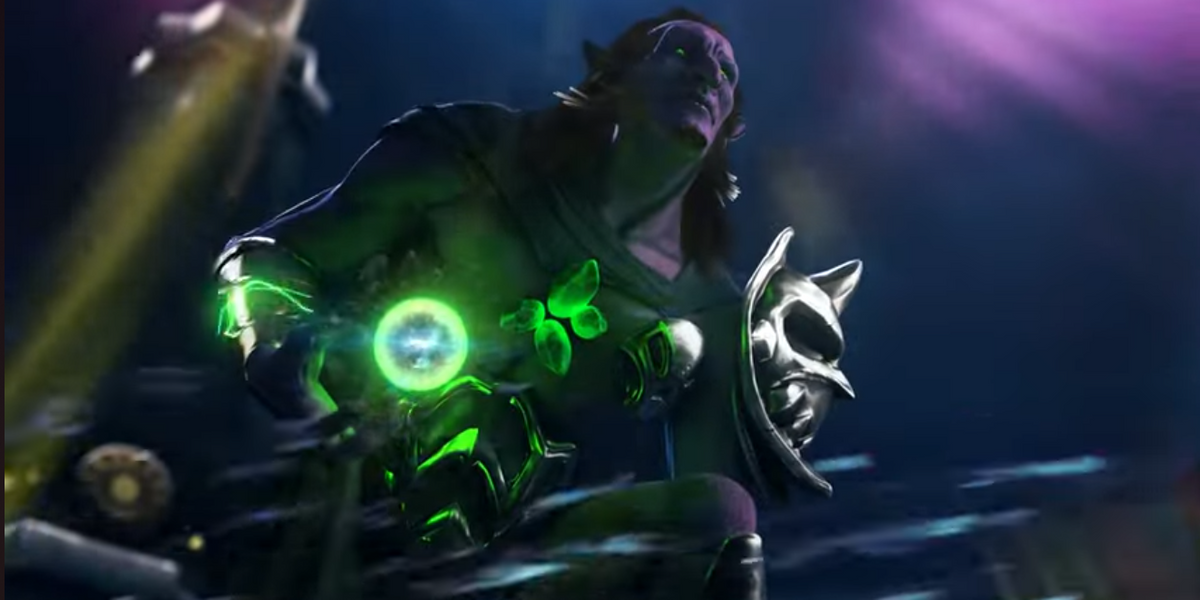 Plai Labs
Two leaders of Culver City-based mobile gaming outfit Jam City recently defected to start their own venture, a metaverse gaming studio by the name of Plai Labs.
Pronounced "play," the Web3 gaming company is led by Jam City's co-founders Chris DeWolfe and Aber Whitcomb.
DeWolfe previously held the role of CEO at Jam City, and Whitcomb was CTO. The two were responsible for kickstarting the rise of social networking when they launched MySpace together back in 2003, and ran the company for about six years before selling it to News Corp. for $580 million. Now, their latest venture is bringing together all the buzzwords the tech investing community loves to hear – Web3, generative AI, blockchain, gaming and NFTs.
The parting of ways with Jam City was amicable, both sides said. "As standalone businesses, each company is better positioned with enhanced flexibility to pursue avenues of growth," Jam City's new CEO Josh Yguado said in an email. "Chris is a serial entrepreneur who has been at the forefront of every evolution of the web, and I look forward to seeing how he and Aber shape Web3 with Plai Labs."
In an interview with dot.LA, CEO DeWolfe said Plai Labs is the fourth startup he's founded with Whitcomb, but the first that's focused exclusively on Web3.
The company's first product is a metaverse called Massina, which is home to its first blockchain game, "Champions Ascension." The game, currently being built by a team of 50 people, is a massively multiplayer online role-playing game (MMORPG). With elements that remind of Activision Blizzard's hit "World of Warcraft," the game allows players to choose a variety of character classes and the ability to battle it out in a large-scale colosseum arena, go on quests, build and compete in custom dungeons and trade digital items.
What makes "Champions Ascension'' unique is that players can choose to own their characters in the form of an NFT. Plai Labs sold its first NFT batch in February 2022, and early adopters who bought the NFTs were granted access to a beta version of the game last September.
Referred to as "Champions," the NFTs are currently selling on Opensea for as much as 55 ETH (over $90,000), but on average they mint for around .7 ETH (around $1,150). There's also an NFT collection of pets for your Champion, which are cute alien-looking creatures that have their own unique skills and traits.
Right now, you have to own an NFT to participate in the game. Plai plans to offer more Champions in an auction next week with additional plans to open the platform up to players who are interested in experiencing the world without owning an NFT, spokesman Josh Brooks told dot.LA.
In addition, DeWolfe told dot.LA that the plan is for Plai to build out an artificial intelligence backed by generative AI (like ChatGPT or Midjourney) that allows users to create and upload their own digital assets to the game. "For example, their own dungeon crawling [and] their own characters within the games," DeWolfe explained. "We kind of see our mission as reinventing social from the ground up… Instead of having this massive group of people creating content every day, it's a bit like MySpace, or like Roblox, where your community is creating content."
Plai Labs is backed by Andreessen Horowitz (a16z), which led a $32 million seed round that closed Jan. 13. In a blog post, a16z investors Andrew Chen, Robin Guo and Arianna Simpson said they invested in the company because they "believe that the future of social networks begins with games."
DeWolfe told dot.LA, "the investment from a16z validates our vision and validates everything that we've been working on for the last year and a half."
Though it's still early days for Plai and "Champions Ascension," the Discord set up for early-adopting NFT buyers has over 230 users and the game's YouTube page has nearly 7,900 subscribers.
"It's a big, audacious project but people are loving it. The retention for the folks that are in the world is off the charts," DeWolfe said. "The folks that are in the world are also owners and the floor price of all the NFTs has gone up by 30%, versus the rest of the NFT world [where] there wasn't any real utility with those entities."
DeWolfe drew a distinction between Plai Labs' NFTs, which have a clear utility, and other NFT projects that have seen their worth wildly fluctuate because they don't generate value from a specific use case.
That said, the gaming community remains divided on blockchain games, partly because it's still a developing genre. Attempts by big studios like Square Enix, EA or Ubisoft to create play-to-earn games on the blockchain have been met with derision and dismissed as a cash-grab.
To that end, DeWolfe said he believes that his and Whitcomb's track record of building quality titles at Jam City like "Cookie Jam" and "Harry Potter: Hogwarts Mystery," along with their expertise in creating communities online will allow Plai Labs to sprint where others have stumbled. "Along the way we've learned a lot about social, gaming and Web3," DeWolfe said. "It was always our thesis from the very beginning that Web3 had to deliver something that the previous web didn't, which was utility, ownership and portability."
Editor's note: Jam City and CEO Josh Yguado are investors in dot.LA.
Samson Amore
Samson Amore is a reporter for dot.LA. He holds a degree in journalism from Emerson College. Send tips or pitches to samsonamore@dot.la and find him on Twitter @Samsonamore.
https://twitter.com/samsonamore
samsonamore@dot.la
05:15 AM | December 13, 2022
Vinfast
Vinfast, the Vietnamese EV company with headquarters in Los Angeles, shipped its first order of vehicles to U.S. soil from Hai Phong, Vietnam on November 25th. The batch of 999 automobiles is due to arrive here in California on Thursday this week.
The VF8 SUVs on board will have the difficult task of convincing American buyers that an unknown, untested Vietnamese manufacturer can deliver on a new technology. And so far, the company appears to be off to a rocky start.
According to an email sent to reservation holders on November 29th, the VF8s in the initial shipment will be a special "City Edition" and have lower range advertised than the previously announced versions–just 180 miles in total. Over the weekend, Vinfast confirmed to dot.LA via Twitter that all of the vehicles in the first batch are the City Edition, and that the standard edition would be coming Q1 of 2023. Until this email, there had been little, if any mention of this new City Edition. The message to reservation holders offered no rationale as to why the company was choosing to ship this version of the car instead of the 260-292 mile-range VF8 it's been advertising for months. Despite the lower range, however, the EVs will still carry a price tag of either $55,500 or $62,500, depending on trim–just $3,000 less than the previously-announced versions.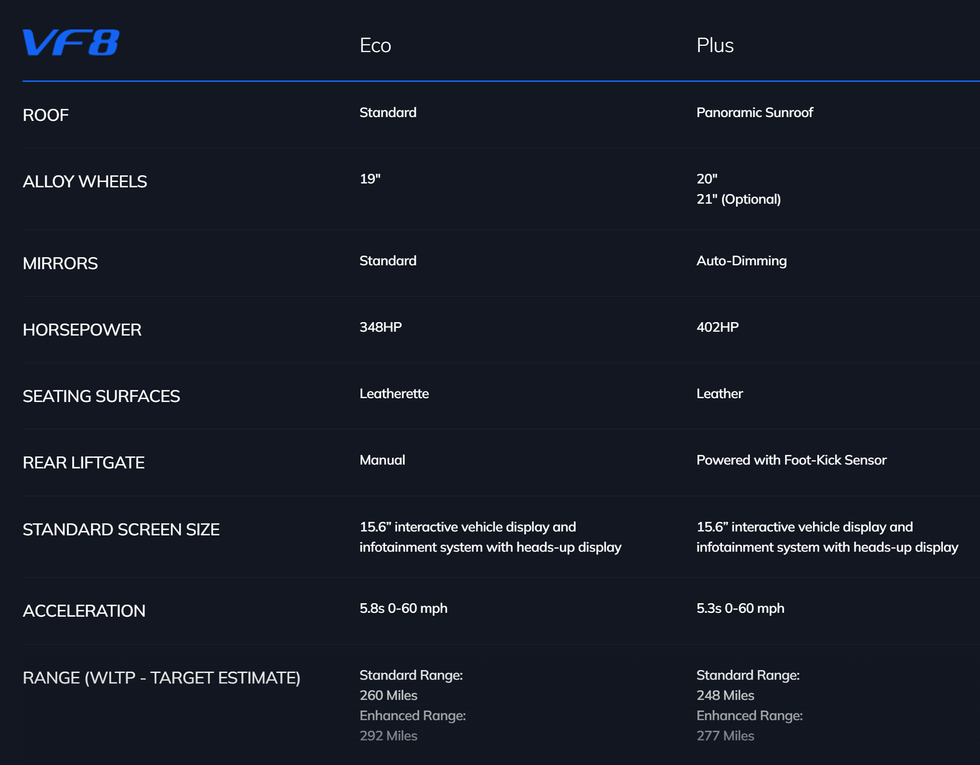 The VF8 Specs page from Vinfast's site still bears no mention of a "City Edition," but that's what's coming to America this month.
Vinfast is offering reservation holders an additional $3,000 off these City Edition variants (bringing the total to $6,000 less than the previously announced versions). But even at a discount, the vehicle's $52,000 price tag is far from competitive with more established EV makers and raises questions about the brand's strategy and value.

For comparison:
The 2023 Hyundai Ioniq 5 has 220 miles of range and starts at $42,745. Or 303 miles of range for $60,000.
The base model Kia EV6 costs $49,795 and goes 206 miles on a full charge.
The Mustang Mach E starts at 46,895 and reaches 224 miles.
And the list goes on. In fact, you'd be hard pressed to find a 2023 EV with a worse cost to range ratio than the VF8. Vinfast, which has been nearly impossible to reach on this matter despite numerous calls and emails, hasn't explained why they chose to offer such a range-compromised version as their initial foray into the U.S. market, or why the cost remains so high.
The reaction to the news, especially on Reddit, has been largely negative, with users accusing the company of "springing" the City Edition on reservation holders. Others speculated that the company rushed out the first batch so it could drum up good press before its recently announced IPO. Whatever the reason, most redditors didn't seem to be buying it, and with Vinfast so reluctant to comment, it's hard to see the announcement in a light that bodes well for the company's future. First impressions tend to last, and this doesn't seem like a good one for the EV hopeful.
David Shultz
David Shultz reports on clean technology and electric vehicles, among other industries, for dot.LA. His writing has appeared in The Atlantic, Outside, Nautilus and many other publications.