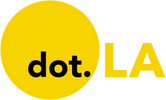 Get in the KNOW  
  on LA Startups & Tech  
X
Image from Shutterstock
Biden Announces $3B Investment In Electric Vehicle Batteries
David Shultz
David Shultz reports on clean technology and electric vehicles, among other industries, for dot.LA. His writing has appeared in The Atlantic, Outside, Nautilus and many other publications.
04:24 PM | May 02, 2022
The Biden administration on Monday announced a new $3.1 billion plan to ramp up electric vehicle battery production in the U.S. The effort comes as supply constraints have hindered automakers' ability to secure EV battery components—potentially slowing down the administration's goal of having zero-emission cars make up 50% of automotive market share by 2030.
---
The grant money, which will be funded through the administration's $1 trillion infrastructure plan, focuses on expanding the U.S.'s domestic battery manufacturing and recycling capacity. The announcement arrives at a time when energy independence and our reliance on fossil fuels is at the forefront of American consciousness due to soaring gas prices. Meanwhile, automakers like Rivian have expressed fears they won't be able to procure the materials needed to expand EV production, due to supply chain constraints brought about by both the pandemic and Russian invasion of Ukraine.
Geological surveys suggest that the U.S. has sufficient reserves of many of the critical minerals and components necessary to create a domestic supply chain for electric batteries. The $3.1 billion in funding aims to "support the creation of new, retrofitted and expanded commercial facilities" with the goal of reducing the U.S.'s dependence on foreign battery suppliers, the Department of Energy said. In the same vein, the plan also includes an additional $60 million to support battery recycling facilities, which would allow for the recovery and reuse of valuable components like nickel, cobalt and lithium.
For electric automakers—including Southern California-based players including Rivian, Fisker, Faraday Future and Mullen—the new funding provides further backing from an administration that has tried to prioritize EVs, despite opposition from some members of the president's own party like West Virginia Sen. Joe Manchin. The Biden infrastructure plan also included $7.5 billion to build out a national network of EV chargers, though some observers believe that figure to be too small to meet the nation's EV charging needs.
David Shultz
David Shultz reports on clean technology and electric vehicles, among other industries, for dot.LA. His writing has appeared in The Atlantic, Outside, Nautilus and many other publications.
02:16 PM | March 02, 2023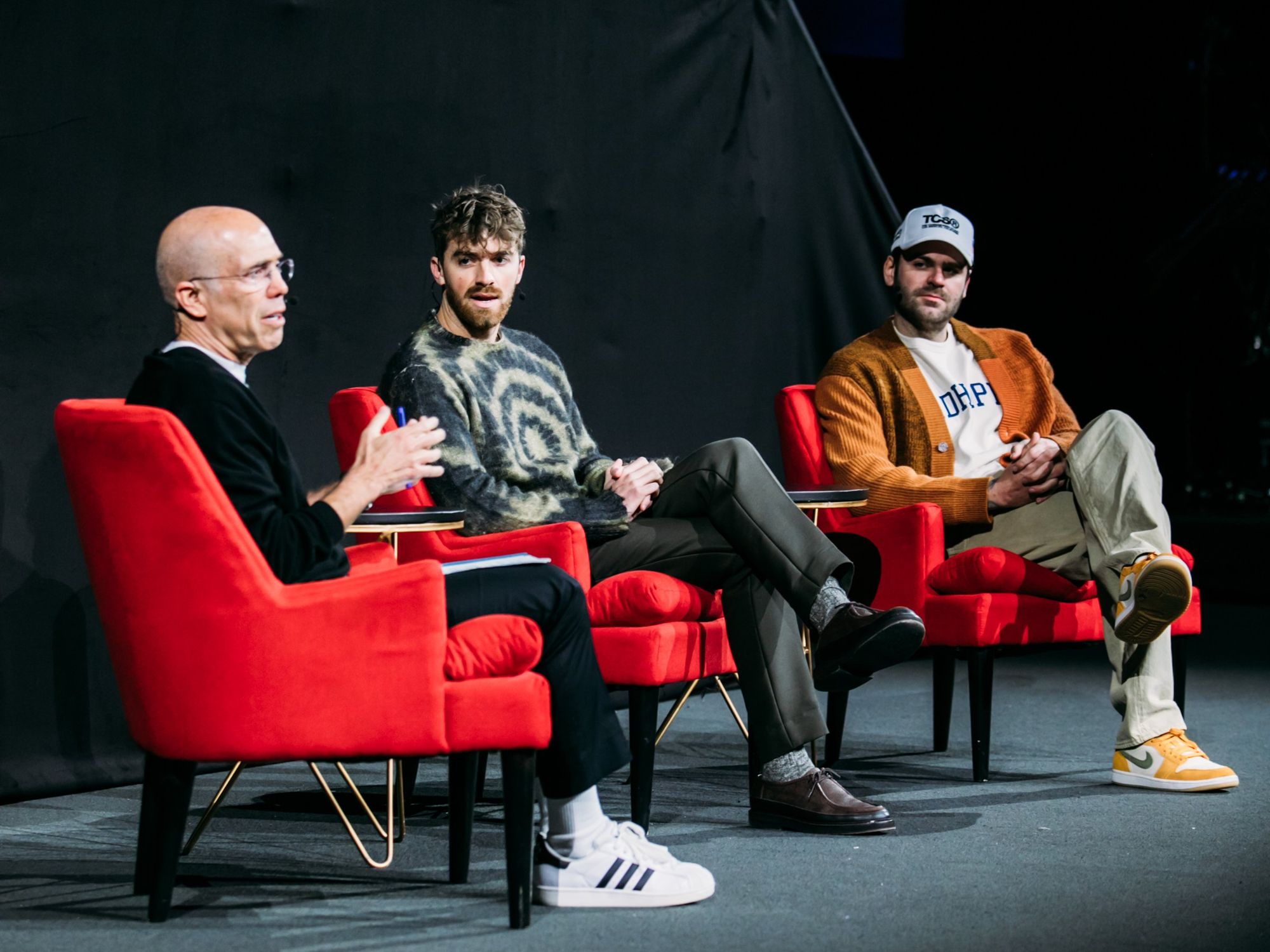 Clark Studio
On Thursday, Upfront Ventures hosted its 2023 Summit and music icons Alex Pall and Drew Taggart of The Chainsmokers hit the stage, not to perform, but instead to discuss their venture journey.
The duo launched MantisVC, a Marina Del Rey-based early stage tech venture fund in 2019.
Pall and Taggart shared the stage with WndrCo's managing partner Jeffrey Katzenberg to dive deeper into what their music career has taught them and how it translated over to their venture firm.
Here are some of the most important takeaways:
The duo believes hustle is more important than talent to achieve success.
"There's just so much content out there that's just happening all the time for no reason," Taggart said. "There's just so much to pay attention to and if you have to wake up every day, and think out what your angle is going to be, try stuff, have it not work. You have to accept defeat so frequently and still get up and do it."
Creating music was their foray into building communities.
"I think we have some real insight into how to build that community and tell that story because essentially, that's all we're trying to do," Pall said. "No matter what your business is, you're telling the story about something that you think is important that someone else needs and will enjoy."
Building connections and having conversations with pioneers in the space helped them launch MantisVC.
"Humility and being self aware are two of our strengths," Taggart said. "I think knowing what we don't know is a big part of how we've gotten to where we are, and with the support of people around us, and the relationships we built, we understood that we were going to have to go out and prove to the world that we were serious about this and we respected the people that have come before us and the people that are doing it right now."
VCs should offer all their founders support.
"When you're building something early on, you want that support, that hands-on feeling and the purpose of Mantis isn't necessarily right now to replace the incredible institutional investors that exist out there and have been around for a while," Pall continued.
"But we want to be the Robin to their Batman, and we think there's a way that we can kind of partner with everybody in the space and provide our founders that holistic support they need. It's inspiring to work alongside people that share that same energy and we're constantly working on ourselves and I feel like it takes a really special type of human being to be successful in this world. Level of grit and determination and something that's continually fueled us and we want to invest in people like that."
Feedback is necessary and essential to create successful products and businesses.
"Similar to products or services that you're building, it's important to get real life feedback out there and iterate on those things," Taggart said. "And there's really just no substitute for that."
Pall added, "I think for some reason in our culture, it's become an issue for people just to be straightforward and say no, about things and give honest feedback and, and move on. I think we can all learn a lot from just having more honest conversations with each other."
Never lose sight of your core audience and mission as a company.
"Never forget what your core product is and what people love about that and make sure that every piece of innovation is derivative of that," Taggart said. "I see a lot of friends of ours that have had really successful companies start to build ancillary projects that don't really feed their core audience that they're just making to compete with their competition. We do the same thing in songwriting, and you can never lose sight of what people love about you."
Decerry Donato
Decerry Donato is a reporter at dot.LA. Prior to that, she was an editorial fellow at the company. Decerry received her bachelor's degree in literary journalism from the University of California, Irvine. She continues to write stories to inform the community about issues or events that take place in the L.A. area. On the weekends, she can be found hiking in the Angeles National forest or sifting through racks at your local thrift store.
03:48 PM | March 31, 2021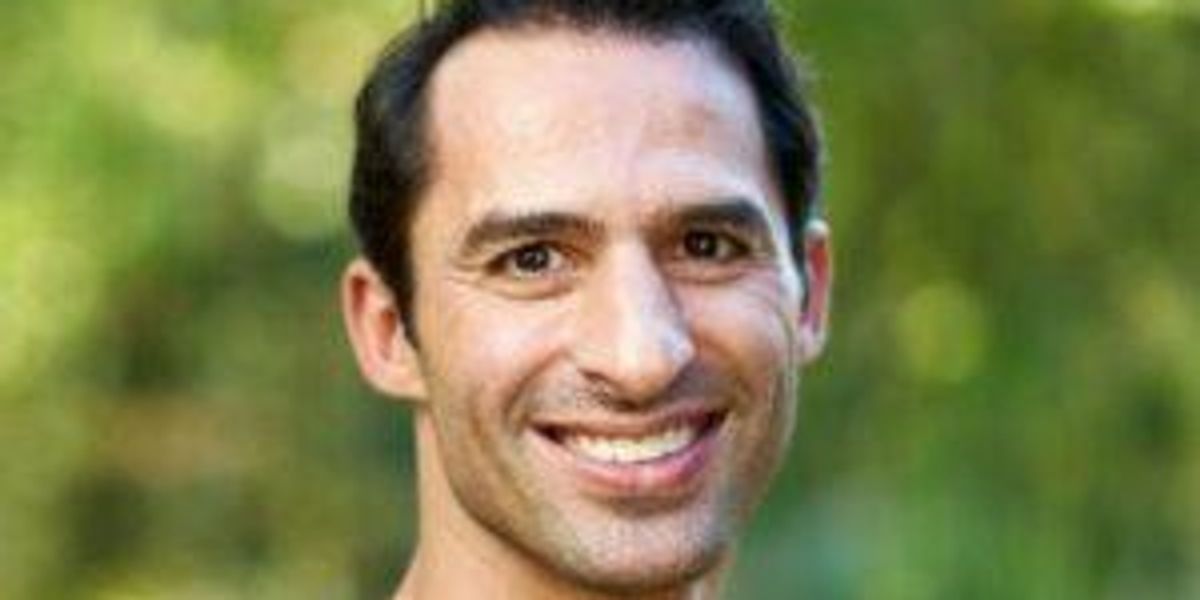 Aaron Hirschhorn, a well-known investor and entrepreneur in the Los Angeles tech scene who founded the pet sitting startup DogVacay died Sunday in a boating accident near Miami Beach, Fla. He was 42.
Hirschhorn started DogVacay with his wife Karine Nissim in 2012. The Santa Monica, Calif.-based company raised nearly $50 million and was a leading competitor in the pet services industry before being acquired by Rover in 2017.
Hirschhorn moved from Los Angeles to Miami Beach about three years ago, according to the Miami Herald.
Hirschhorn held a seat on Rover's board for a year. A month ago on LinkedIn, he called news of Rover's plans to go public via a SPAC deal "an amazing day."
"All of us at Rover were saddened to learn of Aaron's sudden passing. Our thoughts are with his family, friends, and colleagues during this painful time," Rover said in a statement provided to GeekWire on Wednesday. "His love of animals and commitment to pet parents was exemplified in his founding and leadership of DogVacay and Gallant, but his vision for what was possible in the pet industry went well beyond what he already had accomplished."
In 2018 Hirschhorn founded another pet-focused startup called Gallant, which stores dog stem cells so that they're accessible for future treatments.
The Miami Herald reported that the Florida Fish and Wildlife Conservation Commission and the U.S. Coast Guard reported a crash on Sunday between a 38-foot Chris-Craft motorboat and a personal watercraft.

Hirschhorn was reportedly riding his electric foil surfboard and died at the scene. In an Instagram post on Monday, his wife wrote: "My beloved husband of ten years died yesterday in an accident. We are broken and will never be the same."
Hirschhorn's Instagram shows numerous family images and scenes from his active lifestyle. "I play sports and get hurt a lot," his profile description reads.
The photo feed also illustrates his love for dogs.

After the Rover acquisition, Hirschhorn called the growing of DogVacay "an incredible journey."
"Our goal has always been to make quality pet care accessible to everyone, and with Rover and DogVacay's experience and expertise, we will continue to create the best solution for our host community, our pet parents and most importantly, our pets that we love as family," he said at the time.
According to the Gallant website, Hirschhorn founded that company "after experiencing the power of regenerative medicine for himself" when he underwent a single stem cell treatment "to heal a debilitating back injury."
Hirschhorn pitched Gallant in a 2019 episode of the ABC TV series "Shark Tank" and snagged an investment from Lori Greiner and Anne Wojcicki, co-founder and CEO of 23andMe.
The Miami Herald reported that Hirschhorn is survived by his wife and their three young children: a daughter in kindergarten, a son in first grade and a son in second grade.
From Your Site Articles
Related Articles Around the Web
Kurt Schlosser, GeekWire
Kurt Schlosser covers the Geek Life beat for GeekWire. A longtime journalist, photographer and designer, he has worked previously for NBC News, msnbc.com and the Seattle P-I.