white house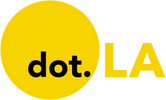 Get in the KNOW
on LA Startups & Tech
X
white house
Image from Shutterstock
The Biden administration on Monday announced a new $3.1 billion plan to ramp up electric vehicle battery production in the U.S. The effort comes as supply constraints have hindered automakers' ability to secure EV battery components—potentially slowing down the administration's goal of having zero-emission cars make up 50% of automotive market share by 2030.
The grant money, which will be funded through the administration's $1 trillion infrastructure plan, focuses on expanding the U.S.'s domestic battery manufacturing and recycling capacity. The announcement arrives at a time when energy independence and our reliance on fossil fuels is at the forefront of American consciousness due to soaring gas prices. Meanwhile, automakers like Rivian have expressed fears they won't be able to procure the materials needed to expand EV production, due to supply chain constraints brought about by both the pandemic and Russian invasion of Ukraine.
Geological surveys suggest that the U.S. has sufficient reserves of many of the critical minerals and components necessary to create a domestic supply chain for electric batteries. The $3.1 billion in funding aims to "support the creation of new, retrofitted and expanded commercial facilities" with the goal of reducing the U.S.'s dependence on foreign battery suppliers, the Department of Energy said. In the same vein, the plan also includes an additional $60 million to support battery recycling facilities, which would allow for the recovery and reuse of valuable components like nickel, cobalt and lithium.
For electric automakers—including Southern California-based players including Rivian, Fisker, Faraday Future and Mullen—the new funding provides further backing from an administration that has tried to prioritize EVs, despite opposition from some members of the president's own party like West Virginia Sen. Joe Manchin. The Biden infrastructure plan also included $7.5 billion to build out a national network of EV chargers, though some observers believe that figure to be too small to meet the nation's EV charging needs.
From Your Site Articles
Related Articles Around the Web
U.S. Treasury Secretary Steven Mnuchin said Wednesday it is unlikely Congress and the White House will agree on a new stimulus package before the Nov. 3 election.
"At this point, getting something done before the election and executing on that will be difficult," Mnuchin said, speaking via video at a morning session at the Milken Global Conference.
Stocks slumped on Mnuchin's comments. He said he met with House Speaker Nancy Pelosi this morning, but that Democrats and Republicans still have significant disagreements on more than just the topline number.
"We continue to make progress on certain issues and on certain issues we remain far apart," Mnuchin said. "We've compromised significantly. There are money issues. There are also policy issues."
House Democrats passed a $2.2 trillion relief bill but Pelosi has dismissed the White House's latest $1.8 trillion proposal as inadequate.
Pelosi and Mnuchin, the lead negotiators in stimulus negotiations between the White House and congressional Democrats, plan to speak again Thursday.
Mnuchin sounded relatively optimistic about the U.S. economy, saying that doomsday predictions about double digit unemployment never came to fruition and he expects a quick V-shape recovery.
"A large part of the economy has come back strong," Mnuchin said. "Unlike previous financial crises, the end will be near shortly."
The Milken Global Conference, which started Monday, normally takes place at the Beverly Hilton in May, drawing thousands attendees from the world of finance. But after initially being postponed to July, it is now entirely virtual.
From Your Site Articles
Related Articles Around the Web