fisker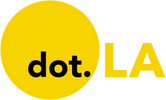 Get in the KNOW
on LA Startups & Tech
X
fisker
Fisker Inc.
Electric automaker Fisker has revealed that it's developing its third vehicle—an electric sports car codenamed Project Ronin.
The Manhattan Beach-based company said Thursday that it will reveal the sports car's final design in August 2023, with plans to commence production in the second half of 2024. Fisker has yet to deliver either of its other two models; its first, the Fisker Ocean electric SUV, is expected to start production this November, while its second, the five-seat Fisker PEAR, began taking reservations in February.
In the case of the new sports car, Fisker is aiming "to achieve the world's longest range for a production EV, combined with extremely high levels of performance," company founder and CEO Henrik Fisker said in a statement. "Project Ronin will be a showcase for our internal engineering, powertrain, and software capabilities."
The sports car's codename is a reference to the Robert De Niro-starring 1998 action flick "Ronin," which is packed with memorable car chase scenes. Fisker's sports car will look to rival competitors like Tesla's Roadster, which boasts a 620-mile range on a full charge, and Lucid's Air, which promises a 520-mile range. The company did not disclose the pricing for the Project Ronin car..
In its first-quarter earnings report this week, the automaker said that reservations for the Fisker Ocean have exceeded 45,000, a 50% jump from the more than 30,000 reservations disclosed in its previous earnings report in February. Fisker appeared to take a cue from Irvine-based competitor Rivian—which backtracked on price increases earlier this year after a customer backlash—in noting that it "does not expect to raise prices because of inflationary or commodity-cost pressures through 2023." Fisker added, however, that it "cannot guarantee pricing will remain static" as Ocean reservations continue to grow or for cars produced from 2024 onward.
From Your Site Articles
Related Articles Around the Web
Image from Shutterstock
The Biden administration on Monday announced a new $3.1 billion plan to ramp up electric vehicle battery production in the U.S. The effort comes as supply constraints have hindered automakers' ability to secure EV battery components—potentially slowing down the administration's goal of having zero-emission cars make up 50% of automotive market share by 2030.
The grant money, which will be funded through the administration's $1 trillion infrastructure plan, focuses on expanding the U.S.'s domestic battery manufacturing and recycling capacity. The announcement arrives at a time when energy independence and our reliance on fossil fuels is at the forefront of American consciousness due to soaring gas prices. Meanwhile, automakers like Rivian have expressed fears they won't be able to procure the materials needed to expand EV production, due to supply chain constraints brought about by both the pandemic and Russian invasion of Ukraine.
Geological surveys suggest that the U.S. has sufficient reserves of many of the critical minerals and components necessary to create a domestic supply chain for electric batteries. The $3.1 billion in funding aims to "support the creation of new, retrofitted and expanded commercial facilities" with the goal of reducing the U.S.'s dependence on foreign battery suppliers, the Department of Energy said. In the same vein, the plan also includes an additional $60 million to support battery recycling facilities, which would allow for the recovery and reuse of valuable components like nickel, cobalt and lithium.
For electric automakers—including Southern California-based players including Rivian, Fisker, Faraday Future and Mullen—the new funding provides further backing from an administration that has tried to prioritize EVs, despite opposition from some members of the president's own party like West Virginia Sen. Joe Manchin. The Biden infrastructure plan also included $7.5 billion to build out a national network of EV chargers, though some observers believe that figure to be too small to meet the nation's EV charging needs.
From Your Site Articles
Related Articles Around the Web
Courtesy of Fisker
Sign up for dot.LA's daily newsletter for the latest news on Southern California's tech, startup and venture capital scene.
As inflation and Russia's invasion of Ukraine causes gas prices to creep north of $7 per gallon in some parts of Los Angeles, more drivers are considering electric vehicles as an alternative. But for many EV manufacturers, supply chain challenges and production delays are gridlocking their ability to capitalize on the rising demand.
Even before this year's stark rise in gas prices, consumers had begun buying more electric and hybrid vehicles, which accounted for 6.2% of all new vehicle purchases in the U.S. last year (up from 4.2% in 2020), according to auto industry research firm Edmunds.
EV demand has only continued to climb this year, with oil and gas prices further appreciating as Western nations turn their backs on Russian energy imports. "If gas prices stay high and there's this political feeling to reduce reliance on foreign oil, I think that's only going to help electric vehicle sales in the long run," Jessica Caldwell, Edmunds' executive director of insights, told dot.LA.
But while Tesla continues to comprise a healthy majority of U.S. EV sales, a variety of factors have seen rival manufacturers fail to capitalize on rising demand.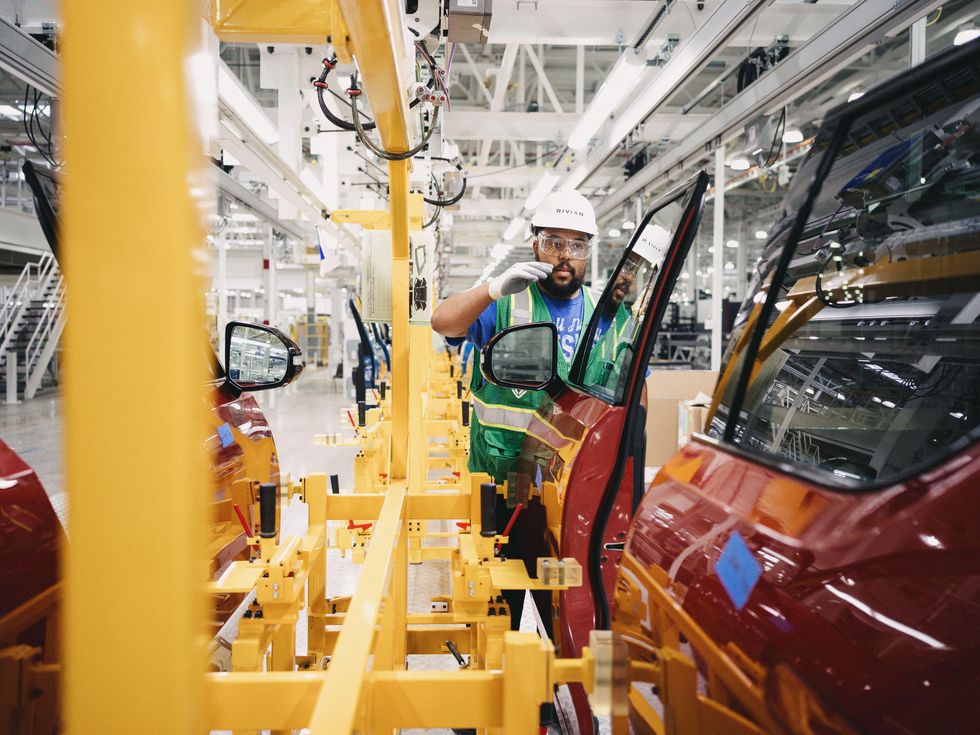 Inspecting a Rivian R1T door panel prior to final assembly on the trim line.Courtesy of Rivian
Irvine-based Rivian said in its earnings call last week that it doesn't yet have a delivery date for the roughly 83,000 automobile pre-orders it had received as of March 8. Citing supply chain issues that have hindered manufacturing, the company halved its 2022 production target to 25,000 cars. Earlier this month, Rivian attempted to compensate for rising costs by raising truck and SUV prices up to 20%—but customer backlash and investor lawsuits led them to walk back the pierce hike for those who had already pre-ordered.
Other electric automakers like Manhattan Beach-based Fisker, L.A.-founded Canoo and Volvo subsidiary Polestar, don't expect to commence deliveries on their first-generation vehicles until later this year at the earliest. Even Tesla has had to push back its timescale on new deliveries as it, like other manufacturers, continues to reckon with an ongoing semiconductor chip shortage.
As a result, electric vehicle prices—like automobile prices at large—have only gotten more expensive. The average transaction price for a new EV climbed to $60,054 in February, according to Edmunds—more than $1,800 above the average MSRP (manufacturer's suggested retail price).
Even at such a price point, an electric vehicle can still be a value proposition, according to Joel Levin, executive director of EV advocacy group Plug In America. "We encourage people to look at the monthly cost of ownership and [not] just look at the MSRP," Levin told dot.LA. "If you assume that your cost of maintenance and fuel are dramatically lower, they're actually not expensive cars… The price of electricity doesn't spike; it's a much more stable source of fuel than gas,. and it's an awful lot cheaper right now."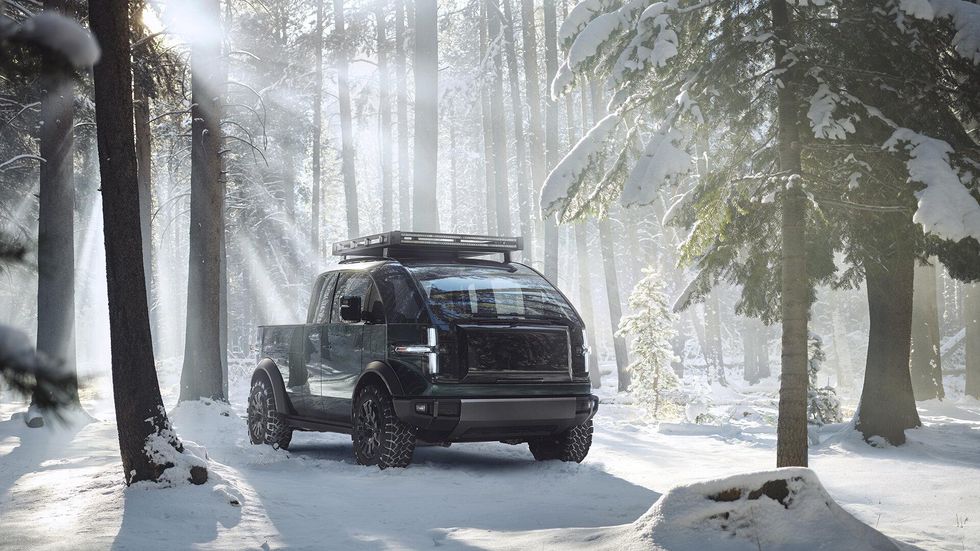 A Canoo pickup truck in the snow.Courtesy of Canoo
Levin added that the challenges facing emerging electric automakers right now are to be expected given the industry's barriers to entry. "To break into [the automobile market], it's very tough," he said. "Prior to Tesla, the last American car company that broke into the market was Chrysler; it had been 100 years since there was a new American car company, [and] it takes more than just having a couple billion dollars to break into the car market."
In the near term, Caldwell said she sees several barriers in the way of widespread EV adoption, most of which contribute to price concerns. Coupled with rising demand, valuable EV components like semiconductors and nickel used in batteries have gotten more expensive due to supply chain challenges and inflation—placing extra burden on manufacturers and consumers alike.
But in the long run, she believes demand "is going to rapidly accelerate over the next decade" as manufacturers resolve supply and production issues.
"As more [EVs] are introduced and volumes grow, prices are going to go down," Caldwell said. "I do think that we're finally going to see electric vehicles obtain a much larger market share. Maybe not in 2022—we're just not quite there yet with the product—but I think as time goes on and more affordable EVs are introduced, it's definitely going to make more sense for buyers."