fisker
Henrik Fisker announced plans for what could be the world's first "climate neutral" vehicle, a car that will be built with the lowest-possible effect on the environment — from how the parts are sourced and assembled to the way it's charged and recycled.
The creator of eponymously named Fisker Inc. says the vehicle will be rolled out by 2027. That would edge out a promise made by Volvo Cars-owned Polestar in April to produce a climate neutral car by 2030.
"I think sustainability is going to be a big part of the future world. How we take care of the planet is going to be more and more important," said Fisker, the company's founder and CEO, on Tuesday during the company's first shareholders' call.
The climate neutral plan will cover all stages of the vehicle in what Fisker establishes as five stages of the product's life cycle.
"We will prioritize partners with stated pledges to achieve climate neutrality," Fisker said. "We already deployed cross-company teams focused on sourcing climate positive materials and critical components such as aluminum, steel, electronics and lithium-ion batteries from companies with carbon-neutral commitments."
Fisker said suppliers will be located closer to where the vehicles are made and guided to use recycled and remanufactured components. At the same time, he said the company is also looking to figure out how to directly deliver vehicles to customer homes, rather than having diesel-powered car carriers transport them to a dealership lot, as a way to reduce environmental impact.
Fisker has bet a focus on sustainability will win the hearts of buyers and minds of regulators. The automaker, which went public via a SPAC last fall, still plans a line of four models by the end of 2025 and said he's not concerned about production delays because of the component shortages that have plagued the auto industry this year.
Among the planned vehicles, the Manhattan Beach-based company is contemplating an all-electric compact pickup truck that could rival crosstown startup Canoo's planned vehicles, the company's founder and CEO said Tuesday in Fisker's first shareholders' call.
A pickup truck, which Fisker teased in a tweet on Dec. 31, would likely not only go after upcoming electric models from Torrance-based Canoo and Rivian, but also the Ford F-150 Lightning and upcoming General Motors models like the GMC Hummer EV. If inexpensive and compact, it could also compete against the recently announced Ford Maverick and Hyundai Santa Cruz compact pickup trucks.
The Ocean SUV is still scheduled to start production in the fourth quarter of 2022, with the first vehicles reaching customers by the end of that year. Fisker said the company plans to keep the Ocean EV SUV in its circulation of cars leased out to consumers for 10 to 15 years before it's recycled. The average age of a car on U.S. roads was 11.9 years in 2020, according to IHS Markit.
Rather than the off-lease vehicle reappearing on a used car lot, Fisker will take back ownership, recondition it and keep leasing it out for the remainder of the vehicle's life.
"We take the vehicle, we maintain it and we send it back out. That is sustainability," Fisker said.
Another vehicle, likely to be an SUV that will "redefine what a luxury vehicle of the future will be like" is also planned. The price target for this vehicle was unclear, but it would be higher than the $38,000 base price of the Ocean.
In February, Fisker announced a deal with iPhone manufacturer Foxconn to collaborate on a small electric car. He told dot.LA this sub-$30,000 vehicle currently called Project PEAR would be radically designed and targeted to all income and age categories, similar to BMW-owned Mini's approach with its small cars.
Fisker said Tuesday there have been no talks between Apple and his company despite the Foxconn deal.
Fisker is also working on a system that would direct drivers to public charging stations powered by renewable energy sources, Fisker said. And while the company will prioritize relationships with companies that use such energy, he admitted there will be little way to ensure customers were using sustainable energy to home-charge their vehicles.

Los Angeles provides one of the best models for creating incentives to encourage people to buy electric cars — even if those various programs and qualifications can be confusing to navigate.
Nationally, the electric vehicle (EV) sector is growing at a rapid clip. President Biden continues his efforts to add electric vehicle chargers across the country and speed up EV adoption, and a number of new electric vehicles are coming to market in the near future, with established automakers like General Motors, Honda and Volvo setting deadlines to go all-electric. Meanwhile, startups like Fisker, Lucid and Rivian are slated to start delivering vehicles to reservation holders over the next year, and Tesla continues to report sales gains every quarter.
The push for EV is especially strong in California, where Governor Gavin Newsom signed an executive order last year banning the sale of new cars with internal combustion engines by 2035.
Among the most significant barriers to EV is price; even Elon Musk admits the vehicles have to come down in price before they'll see widespread adoption. Yet while electric cars have considerably higher price tags than comparable gasoline-powered models, a slew of manufacturer incentives and government subsidies have helped offset the cost.
"Some states have a more welcoming approach, while others only complicate the matter and make it harder for consumers to make the switch," said Robby DeGraff, an auto industry analyst for automotive marketing research firm AutoPacific. "There's a lot of work that needs to be done by the Biden administration and thankfully there's ambition for change to happen."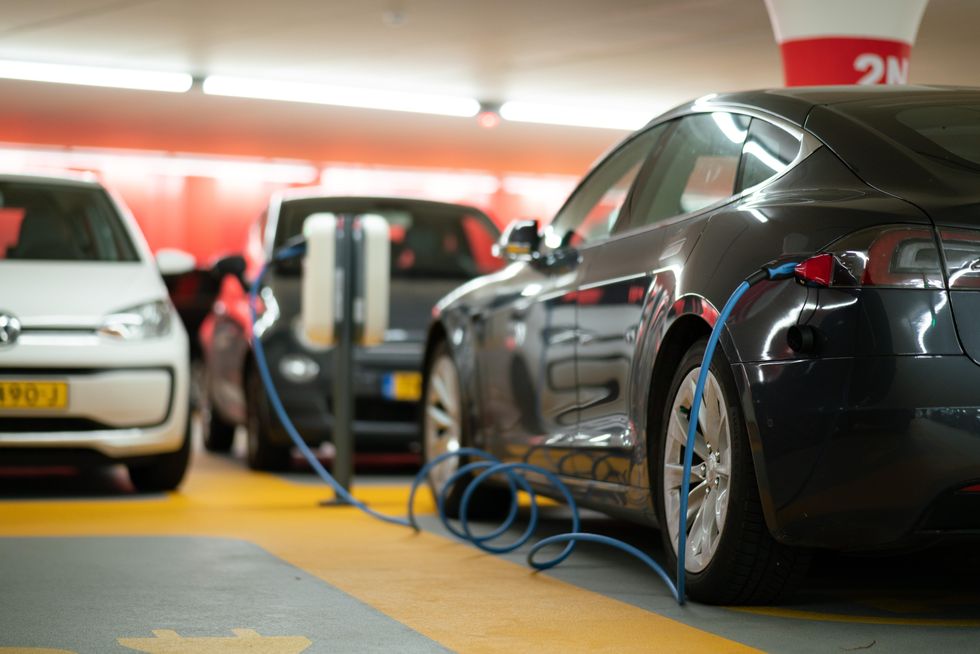 electric vehicles Photo by Michael Fousert on Unsplash
Southern California residents — especially those living in L.A. — are best positioned to take advantage of existing rebates and incentives. In addition to the maximum $1,500 California Clean Fuel Reward and $7,500 maximum federal EV tax credit, L.A. residents can get a $500 rebate toward the purchase of a Level 2 EV home charger through the the Los Angeles Department of Water and Power (LADWP), which replenishes a battery pack far more quickly than a standard 120-volt household outlet. LADWP also kicks in an additional $250 if EV owners install a separate meter for the vehicle charger — an offer that takes advantage of a discounted electricity rate of 2.5 cents per kilowatt hour on base period charging. That period runs on weekends and between 8 PM and 10 AM on weekdays.

"There are a number of barriers to adopting electric vehicle technology, including affordability," said Kianiwai Jones, LADWP's assistant supervisor of electric transportation programs. "More incentives at every level will be key to adoption."
As far as Jones can see, people seem to be latching onto the incentive programs. She says she fields fewer questions from customers concerned about the cost of a home charger than in years past.
But the learning curve around charging still exists, Jones says, particularly when it comes to managing power usage during peak hours. "You charge based on what you need, and not as fast and as quick as possible," Jones said. "If you're going to charge overnight and you have 8 to 10 hours, it's going to impact your bill differently. If you increase your electric usage, you're going to increase your bill. But that's offset by the fact that you're not using gasoline."
LADWP offers a $1,500 rebate towards the purchase of an EV between 2 and 8 years old. (Some used EVs can be a bargain on their own: A five-year-old Nissan Leaf, for example, can cost under $10,000.) Applicants don't have to have utility bills in their name, but must prove they live in the utility's coverage area and use the service.
"We're very focused on equity, not only to increase (EV) adoption in general, but so that low-income and disadvantaged residents have access," Jones said. "The used EV market is the more affordable market and we want to promote that further."
LADWP customers have taken notice of the used EV rebate program, with 1,106 participants in 2020 versus just 634 in 2019.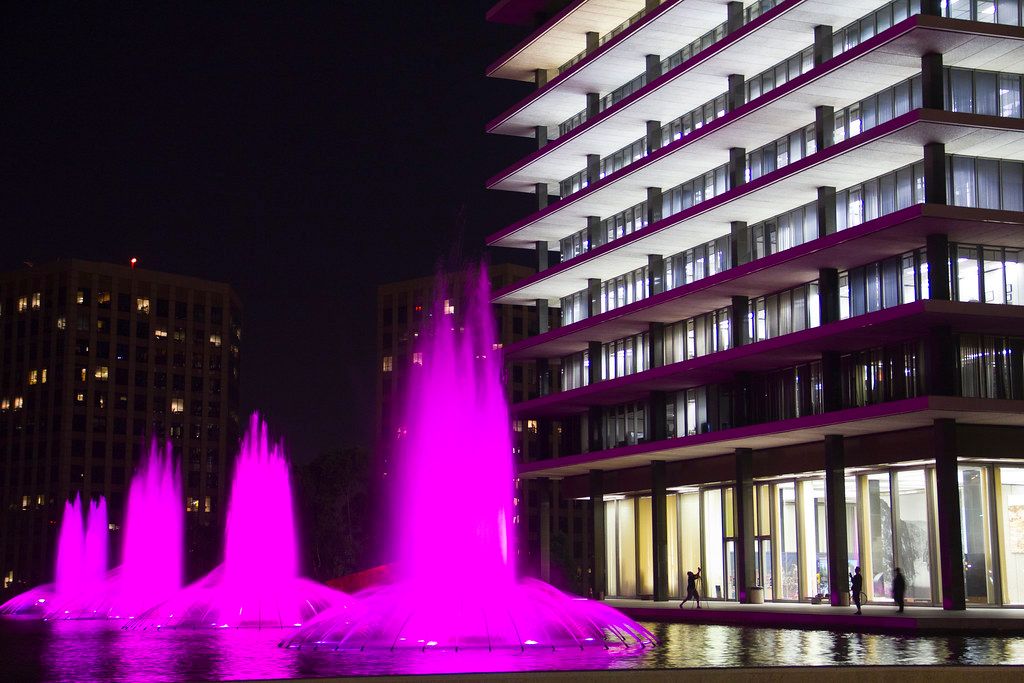 Used EVs have some limitations, the first of which being that these older EVs were originally designed to go around 100 miles on a full charge, not the 200-plus that's rapidly becoming the perceived minimum. And the batteries aren't new, either.

"Battery degradation has been and will continue to be somewhat of a concern for used EVs, but then again not everyone needs 200-300 miles of range, especially if you have a home charger," DeGraff said. Electric cars have historically counted for barely 1% of all vehicles in the U.S., so the pool of used examples is vastly smaller than that of conventionally powered cars.
But there's a potential downside to EV buyers' wide range of subsidy options: With all of the different agencies offering different programs, customers may find themselves in a maze of qualifications.
Electric cars from General Motors and Tesla no longer qualify for the $7,500 federal tax credit because those automakers have reached the 200,000-unit cap for that incentive. Nissan, which will add the electric-only Ariya SUV to its lineup next year, is likely to hit that ceiling next.
The GREEN Act, introduced in Congress in February by California Rep. Mike Thompson (D-St. Helena) would lower the tax credit to a $7,000 maximum but raise the cap to 600,000 cars. But there hasn't been movement on the bill since it was introduced. President Biden also wants to give direct rebates to EV customers, but that's also stuck as part of his $2.25 trillion infrastructure plan.
In California, the incentive of up to $2,000 under the Clean Vehicle Rebate Project has been exhausted as of April 23 and a waitlist has opened up until the state Legislature decides what to do with it. It's effectively been replaced by the California Clean Fuel Reward, with a rebate of up to $1,500 for any new plug-in vehicle. (The California Clean Fuel Reward grants a rebate at the point of purchase and allows the buyer to apply the rebate upfront, rather than issuing the rebate weeks later—as most programs do.)
The LADWP home charger program was set to expire this month and the used EV incentive next year, but Jones says both programs are expected to be renewed. LADWP's board of water and power commissioners has given the go-ahead to the agency to fund the programs until 2028 or until they're no longer deemed necessary.
The utility company programs are also funded with assistance from the California Air Resources Board and its low-carbon fuel standard and cap-and-trade programs. CARB currently runs the Clean Cars 4 All program that offers low-to-middle income residents in various counties including Los Angeles County up to $9,500 to scrap their qualifying gasoline vehicle and replace it with an EV. The Clean Vehicle Assistance Program offers those customers grants of as much as $5,000 and lower finance rates towards the purchase of a plug-in vehicle. But CARB anticipates those programs will run out of funding by July without indication they will be renewed.
Jones says LADWP has worked with Plug In America, a nonprofit group advocating electric vehicles, to help consumers and dealers navigate the qualifications for the various incentives before any sale of a vehicle is completed. Dealers around LADWP's service area can become certified as EV experts to better inform customers looking to purchase a plug-in vehicle.
"Understanding your specific situation and your behavior is going to be important," Jones said. "We do have people who are ready and willing to help the customers. It's just a smart way to reduce the impact."
Lead illustratio by Ian Hurley.
From Your Site Articles
Related Articles Around the Web
Fisker Inc. is charging ahead with plans to get its first electric vehicle into production by the end of next year amid increased competition from startups and established automakers, despite ballooning losses.
The Manhattan Beach-based startup automaker posted losses of $176.8 million in the first quarter of 2021, compared to $1.13 million in the first quarter of 2020.
Fisker said Monday it has more than 16,000 reservations for the Ocean EV SUV and is on track for a September 2022 start of production at the Magna Steyr plant in Austria. First deliveries would begin at the end of that year, but the final production version of the vehicle would appear first in November at the Los Angeles Auto Show. Fisker is aiming for a 350-mile range on most models and a starting price of less than $38,000.
"I feel really good about 16,000 reservations," Chairman and CEO Henrik Fisker said on Monday. "I think that's pretty amazing considering as some people say there's a crowded market out there."
Fisker downplayed any concerns of delays caused by the COVID-19 pandemic or component shortages.
The company revealed that $30 million in expense guidance was earmarked for costs related to a small vehicle, dubbed Project PEAR, that was announced in February.
Fisker and Foxconn have finalized an agreement to allow the Taiwan-based electronics manufacturer to produce the sub-$30,000 EV in the United States by the end of 2023. Today, Henrik Fisker said the exterior design of the vehicle, which he told dot.LA in March would be radical and unconventional, has been completed and several key components were being sourced.
Two more models are expected to follow the second Fisker vehicle before the end of 2025, although the company hasn't said if those models would be produced with the help of Foxconn or Magna International, which has a 6% stake in the automaker.
Fisker said Sharp Corp. would develop the screens and user interfaces for production versions of the Ocean and PEAR vehicles, and potentially the other two projected cars. The deal would contribute to both the Ocean and PEAR sharing as much as 30% of their components.
Fisker reported it ended Q1 2021 with a cash balance of $985 million. The company's shares closed at $11.22, up 6.86%, but were down in after hours trading.