rivian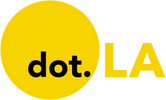 Get in the KNOW
on LA Startups & Tech
X
rivian
Courtesy of Rivian.
Rivian Automotive has issued a recall for 502 of its R1T electric trucks due to a potential problem with the front passenger airbag sensors. The recall affects vehicles built between Sept. 21, 2021 and April 12, 2022. The issue stems from a problem with the sensors in the seat, which are designed to detect whether a passenger is present and whether to deploy the airbag in the event of a crash.
According to a filing from the National Highway Traffic Safety Administration, Rivian's sensor in the R1T may fail to turn the airbag off when a child or child seat is present on the front passenger side. This could result in airbags deploying and harming the child in a crash. The Irvine-based EV company is reportedly handling the problem by swapping out the defective seats for new ones at service centers. The issue is fully covered under warranty, Rivian says, but until a seat can be swapped, the company recommends keeping children out of the front seat entirely.

Rivian has had a rocky road so far in 2022, with supply chain issues and a massive stock slide causing numerous headaches as the automaker tries to ramp up production. A vaguely positive earnings call last week and good news about a new factory in Georgia suggests that the company may be close to turning the corner. And while annoying, this recall shouldn't be a major problem for the automaker.
From Your Site Articles
Related Articles Around the Web
Courtesy of Rivian
This is the web version of dot.LA's daily newsletter. Sign up to get the latest news on Southern California's tech, startup and venture capital scene.
To say that it has not been a good week for the markets would be an understatement. In the last 5 days, the Dow is down 5.97%, the Nasdaq-100 is down 10.32%, and the S&P 500 is down 7.85%. The news is grim no matter which index you look at, but tech—especially crypto (RIP)—has been hit particularly hard.
I'm not going to spend too much space here asking why, (COVID-19, War in Ukraine, inflation and looming interest rate hikes are all good guesses), but I do want to take a look at Southern California electric vehicles stocks and compare them to the rest of the market.
Spoiler alert: It's ugly.
Let's start with Rivian, which I wrote about earlier this week when Ford announced its intent to dump eight million shares of the Irvine-based EV company. Since that news broke Rivian has only continued to slide and is down another 13% today. Shares have lost 40% over the past five days.
That's a lot of value by any measurement, but even mighty Tesla—a company that is on pace to make 1.5 million cars this year—has spent the last five days in a 21% freefall (Elon buying Twitter is also a factor here). Lucid, the other big Bay Area EV company, is down 29.41% since last Thursday. Whether or not Rivian's stock price is completely divorced from its underlying business fundamentals is hard to gauge. Their earnings call this afternoon indicated that management still thinks they can hit their (already scaled back) production targets. And the news about their factory in Georgia remains optimistic. Whether that has any impact on their stock price in this market in the short term is anyone's guess.
Los Angeles-based Faraday Future is also taking an absolute bath. Share price is down 90% from its all-time high in January 2021, losing 58.51% over the past month. The company, which is embattled to say the least, has yet to begin selling a production vehicle. While reports from earlier this year suggested the worst of the upheaval may be behind the EV hopeful, it appears investors are not convinced. With a carousel of seemingly never-ending leadership shakeups, it's not hard to understand why. But if the company can deliver on its promises and begin selling vehicles as early as this fall, maybe the current price of $1.78/share will look like a steal.
It's not just electric vehicle manufacturers taking a beatdown. EVgo, the electric vehicle charging company, released a disappointing Q1 earnings report yesterday, in which the company missed earnings targets due to lower-than-expected sales numbers. Their stock has fallen 62.58% over the past 6 months, including a 6.32% drop today on the heels of the earnings report. However, the earnings report also affirms that the company is still anticipating $48-$55 million in sales for 2022. For comparison, they did $7.7 million in 2021.
Had enough doom and gloom yet? Ok one more. Romeo Power. Down 80% over the past 6 months, 25.28% in the last 5 days. However, the electric delivery vehicle company released Q1 earnings on Monday, which seemed largely positive. The company made $11.6 million in revenue (up $10 million compared to Q1 2020), meeting expectations. The revenue expansion came almost entirely from sales, and is projecting $40-50 million in revenue for 2022.
What's the takeaway here? Market is down bad. Tech is down real bad. SoCal EV sector is down worst of all, despite some encouraging Q1 earnings reports and a global market for EVs that doubled in 2021. If you can weather storm, there may be better days coming, but predicting where the bottom lies is beyond my pay grade.— David Shultz

Courtesy of Rivian
Rivian missed earnings expectations in its first quarter as production constraints and supply chain delays continued to slow down vehicle deliveries.
The electric automaker reported a first quarter net loss of $1.6 billion and posted first quarter revenue of $95 million, compared to expected revenue of roughly $130.5 million.
The numbers were an improvement over the $2.5 billion net loss the company reported last quarter and barely beat analysts' loss expectations—enough to boost its stock by roughly 8% in after-hours trading Wednesday.
In a shareholder letter Wednesday, Rivian said it expects to continue burning cash as it ramps up production.
"This dynamic will continue in the near term, but we expect it will improve" as production outpaces labor and overhead costs, the company said.
Rivian built 2,553 vehicles and delivered 1,227 in the first quarter, according to its report, bringing the total number of vehicles delivered to 2,148. The company needs to increase production by ten times if it's to hit its revised forecast of 25,000 vehicles this year and 150,000 vehicles per year by 2023.
The direct-to-consumer auto startup said as of May 9 it received over 90,000 orders in the U.S. and Canada for its R1 vehicle. It also has another order to supply Amazon with 100,000 commercial electric delivery vans.
But the company has built fewer than 5,000 cars since it started production, a small figure for a company that plans to one day dominate at least 10% of the global auto market.
"Of course our focus as an organization for 2022 is to get more R1s and EVs on the road," Rivian CEO R.J. Scaringe said during the company's earnings call. "The majority of our time is focused on ensuring our teams are driving towards ramping [up] production and deliveries to customers."
In a bid to compensate for slower-than-expected sales, Rivian earlier this year tried to raise the price of its vehicles by 20%, but buyers quickly objected and one shareholder sued. The company later backtracked.
To meet production goals, Rivian said it's ramping up hiring at its plant in Normal, Ill. and planning to break ground on a new $5 billion, 2,000-acre factory outside of Atlanta, Ga., which came with a hefty $1.5 billion tax break from the local government. That factory is expected to create 7,500 local jobs. Rivian said it will produce 400,000 cars annually once it reaches full capacity.
Between its planned Georgia factory and its plant in Illinois, Rivian expects to produce 600,000 cars each year when it's fully up and running.
Those plans have failed to impress Rivian's big-name shareholders, many of whom have sold off significant portions of their stock, including Ford, which sold 8 million Rivian shares this week – though it still maintains a stake. Ford originally had plans to develop an electric Lincoln SUV with Rivian, but the deal fell through last November.
Amazon backed Rivian in 2019 and said in its April earnings report it had taken a $7.6 billion loss on its investment.
In the last three months, Rivian's stock tanked more than 60%, and since its IPO in November 2021 the stock is down over 75%.
From Your Site Articles
Related Articles Around the Web