rivian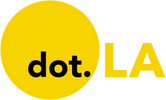 Get in the KNOW
on LA Startups & Tech
X
rivian
Over the weekend Senate Democrats officially passed the Inflation Reduction Act in what amounts to President Biden's biggest legislative win so far. The bill includes a host of broad-spectrum economic policy changes and completely reworks the subsidies for electric vehicle purchases. The law still has to get through the House, but this should be a much smaller hurdle.

dot.LA covered the bill in depth as it neared the goal line at the end of July, and the final iteration doesn't change much. To recap:
1. The rebate total stays $7,500 but is broken into two $3,750 chunks tied to how much of the car and its battery are made in the US.
2. The manufacturer caps are eliminated, meaning even EV companies that have sold more than 20,000 vehicles are once again eligible.
3. Rebates will now only apply to cars priced below $55,000 and trucks/SUVs below $80,000
With the new system placing a renewed emphasis on American manufacturing and assembly, the calculus of which vehicles cost how much is still being worked out. The most comprehensive (but unofficial!) list I've seen has come from Reddit user u/Mad691.
In addition to the EV rebate program, the bill also includes a number of economic incentives aimed at curbing emissions and accelerating the country's transition to electric vehicles.
There's $20 billion earmarked for the construction of new clean vehicle manufacturing facilities and $3 billion will go help electrify the USPS delivery fleet. Another $3 billion will go to electrifying the nation's ports. Then there's $1 billion for zero-emission trucks and buses.
Now that the bill is about to be codified into law, VC investment in the sector might heat up in response to the new money flowing in.
"I do anticipate more climate funds standing up to invest in EV infrastructure," says Taj Ahmad Eldridge, a partner at Include Ventures and the director at CREST an ARES Foundation initiative with JFF/WRI that aims to provide training for people in the new green economy. "However, we do see funds being a little more thoughtful on diligence and taking their time to fund the right investment."
The sentiment seems to be shared across Southern California. ChargeNet CEO and Co-Founder Tosh Dutt says the Inflation Reduction Act "super charges" the company's effort to build infrastructure across the country.
"This investment accelerates the transition to renewable energy and gives companies like ChargeNet Stations the confidence to expand more rapidly, especially in underserved communities," says Dutt.
For Rivian, the bill's passage has left would-be customers in a sort of limbo. Because many of their models will exceed the $80,000 cap for trucks and SUVs after options, customers who've preordered are scrambling to sign buyers' agreements to take advantage of the current EV rebate scheme which doesn't include price caps. As I noted in the previous article, if you buy an EV before the bill is signed, you're eligible for the current rebate system even if the vehicle isn't delivered until 2023. Any existing contracts under the current system will remain valid.
With the legislation seemingly on the fast track to become law, it's unclear whether or not Rivian will expedite the purchasing process to allow customers to sign the buyers' agreement before the new rebate program becomes the law of the land. Tick tock!
From Your Site Articles
Related Articles Around the Web
CHUTTERSNAP

Like a zombie from the grave, the husk of President Biden's Build Back Better legislation is on the table again thanks to an abrupt about face from Senator Joe Manchin (D-WV).

The bill, which is now being called the Inflation Reduction Act, has yet to be codified into law and still has to clear several political hurdles, but getting Manchin was by far the biggest.
If the act passes, it would include numerous changes to the electric vehicle buying rebate system, which will impact which EVs and which buyers are eligible for the cashback. There's a lot to unpack here (the full draft of the bill can be read here[PDF]), but here are the biggest takeaways:
1.The total amount available for rebate remains $7,500, but now it comes in the form of cash back at the time of purchase instead of a tax return.
2.Rebates will only be available to people below a certain income threshold. The rebates will not be available to individuals who make more than $150,000/yr or to households making more than $300,000/yr.
3.The rebates only apply to vehicles below a certain price threshold. Cars priced above $55,000 will not qualify. Neither will trucks, vans, and SUVs over $80,000.
4.The rebate will only apply to vehicles that are primarily assembled in North America. Primarily is the key word here, and things quickly get complicated. Different percentage thresholds will apply for different mineral and battery components. To start, at least 40% of the minerals used in the vehicle and 50% of the battery components must come from North America, but these percentages increase every year. If the vehicle passes either the battery threshold test or the mineral threshold test, but not both, buyers may still be eligible for half of the total rebate ($3,750).
5.Manufacturer caps eliminated. Under the previous system manufacturers could only offer rebates on their first 200,000 EV sales. Only Tesla, Toyota, and GM have reached the cap so far, but Ford and Nissan are also getting close.
6.The act introduces a used vehicle credit, which offers buyers a tax credit equal to 30% of the purchase cost of a used EV up to $4,000, and only applies to used vehicles that are sold for less than $25,000 and more than two years old. (There are a handful of limitations here. Outlined on pages 388-391.)
7.The new credit system would not take effect until January 1, 2023. If you buy an EV before the bill is signed, you're eligible for the current rebate system even if the vehicle isn't delivered until 2023. Any existing contracts under the current system will remain valid.
Yes, but what does it all mean?
"I think they're mostly steps in the right direction, at least with the EV subsidies part," said John Helveston, a researcher at George Washington University, who studies electric vehicle pricing incentives.
Overall, the proposed legislation takes quite a few strides toward making EVs more affordable and easier to sell. The introduction of the used vehicle credit, especially, may expand the EV market to a much wider swath of the middle class.
"The used [car] market is more than twice as big," says Helveston. "If there's 17 million new cars, there's like 40 million used cars sold every year. And the only way you're going to get EVs in the hands of people who aren't super rich is through that used market."
Restricting the used vehicle credit to sales under $25,000 is a strange choice. It makes sense that legislators don't want this being used as a loophole for luxury car sales, but a 2-year-old Tesla Model 3 would easily sell above $25,000. A limit of $40,000 or $50,000, might have a broader impact as used EVs will soon hover around that price point
Removing the 200,000 manufacturer cap is also huge, as it swaps a carrot for a stick. Now the best best-selling EVs are again eligible for the rebates, instead of being punished for their success.
It's also easy to see that there are a bunch of provisions aimed at making sure the money goes to people who actually need it. Capping the price of eligible vehicles and setting buyer income limits means that rebates won't go to ultra-luxury cars being purchased by people who hardly need the help. Transitioning the rebate from a tax return to cashback at the time of purchase may also be a boon to the middle class, as I've written about previously here. "If you're cutting out the high-end buyerr, based on income or the high price of the car, that's fine," Helveston told dot.LA. "Those people will probably buy it anyway for other reasons, because they like it."
The last big theme in the reworked legislation planis the emphasis on North American assembly. Setting thresholds that increase over time prioritizes manufacturers who have plants on this continent, while acting as a deterrent for foreign model purchases.
This is probably the biggest variable in terms of creating winners and losers on the manufacturing side, and it's hard to say at this point if this will accelerate North American EV development, or dissuading all but the very wealthy from importing foreign cars. Either way it's clearly aimed at protecting and growing American business. Notably, almost every major foreign manufacturer already has plants somewhere in North America, so this may be as protectionist as it initially appears.
Who are the winners?
Tesla, GM, and Chevy.
Lifting the manufacturer cap means that Tesla and GM are big winners here. Not all of their cars will qualify, but many will.
The base model Ford F-150 Lightning should also qualify. Chevy is a winner because the 2023 Bolt starts at $27,200 MSRP, meaning the car drops below the 20k threshold after rebate. That's pretty good. The upcoming Chevy Blazer, Equinox, and Silverado will also all meet the manufacturing requirements, at least.
Who are the losers?
Volkswagen, Polestar, Kia, and Hyundai. Cars from these manufacturers won't qualify unless/until they move assembly to North America. Volkswagen and Hyundai are planning to open US assembly plants, but they may not come online for months or even years, which would put the companies at a disadvantage in the short term. Kia and Hyundai do have U.S. manufacturing plants, but they're not currently configured to produce EVs.
What's up with the SoCal companies?
Rivian should be largely unaffected. Both the base model R1S and R1T sneak in below the $80k cap, and both models are assembled in North America. Higher spec versions of the vehicles will exceed the threshold, though. The company was also nowhere near the 200,000 vehicle cap.
Mullen Automotive has yet to make a car, but its first offering, the DragonFly, will exceed the price caps substantially. For the future though, the company says it's pleased with the language of the legislation. "[O]ur Mullen FIVE EV Crossover will most definitely qualify. This will be 100% built in the U.S. at our Tunica MS plant or another US plant that might be coming up for us," says Jason Putnam, VP of Marketing at Mullen. "[O]ur EV Cargo VAN might also qualify. We are also in a good spot right now on the battery requirements for US material percentage."
Faraday Future also does not yet have a car available for purchase, but its first proposed models, the FF91, will likely cost well north of $100,000, meaning the rebates won't apply despite the company building their vehicles in Hanford, CA. It's also unclear where their batteries are being sourced from and what their mineral supply chain looks like.
What to watch
First and foremost, the legislation hasn't passed yet, so keep checking in here for the latest details. It will also be interesting to see if manufacturers raise their prices significantly if the bill passes. And what recourse–if any–will consumers have against such a hike? Will the price caps put pressure on manufacturers to hit the $54,999 and $79,999 mark?
From Your Site Articles
Related Articles Around the Web
Google "Tesla battery fire" and you'll find no shortage of results. Just last month, USA Today reported that California firefighters had to use 4,500 gallons of water to douse one of the brand's EVs. And Tesla certainly isn't alone: recalls and fire safety problems have plagued brands like Lucid, Rivian, and Chevy. But what causes these incidents? And how do you weigh the risk against a traditional internal combustion engine?
Lithium-ion batteries, like the ones used in almost every EV on the roads today, are designed to store as much energy as possible in the smallest space possible. This creates a lot of heat when energy demand is high. This principle is obvious to anyone who has ever noticed their phone or laptop battery getting hot with extended use. And because lithium-ion batteries can only safely operate with a narrow range of temperatures, most modern electronics—and EVs certainly—have numerous safeguards in place to prevent batteries from getting too hot. Almost all modern smartphones, for instance, will simply shut down if they get too hot. Every EV on the road has complex cooling systems to manage the thermal strain on their batteries and multiple failsafes. When everything is working as intended, the battery should never get dangerously hot.
But crashes and malfunctions do happen. If a piece of road debris or a crash damages a battery, fire is certainly possible. A design flaw or manufacturing defect can also create a dangerous situation. The thing that makes lithium-ion battery fires so serious is that they create a feedback loop known as thermal runaway: Once the battery overheats the electrolytes in the cell catch on fire, which creates more heat, which ignites more electrolytes, etc., etc.
Traditional means of stopping the fire, like dousing it in water, are often insufficient to put out the flames because the battery packs are hard to reach and retain enough heat to reignite over and over again as soon as the water stops flowing. In 2019, Firefighters in the Netherlands were forced to submerge a BMW i8 in a tank of water for 24 hours due to a particularly persistent battery fire.
While lithium-ion battery fires are nasty and dangerous, calculating the risk they pose to drivers presents a somewhat different picture. A 2017 report [PDF] from the National Highway Traffic Safety Administration, concluded that
"…the propensity and severity of fires and explosions from the accidental ignition of flammable electrolytic solvents used in Li-ion battery systems are anticipated to be somewhat comparable to or perhaps slightly less than those for gasoline or diesel vehicular fuels. The overall consequences for Li-ion batteries are expected to be less because of the much smaller amounts of flammable solvent released and burning in a catastrophic failure situation."
TL;DR gasoline is also flammable and internal combustion engines still have batteries.
So, while it may be tempting to think that EVs pose an increased safety risk due to their lithium-ion batteries, the best data we have right now suggests that they're no more dangerous than gas cars. Furthermore, numerous new battery technologies could reduce the risk of fire substantially.
Solid state batteries, for example, are often touted as being ore stable and less likely to ignite, though some research suggests the question may be a bit more complex than that. Other companies, like Battery Streak, in Camarillo, CA, are adding exotic materials to more traditional lithium-ion battery formulations in an effort to improve the thermal characteristics and performance.
If any of these companies can find a way to reliably mass produce these batteries and get them into EVs, the cars of tomorrow may prove considerably safer than anything on the road today, at least in terms of fire risk.
From Your Site Articles
Related Articles Around the Web