ev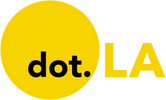 Get in the KNOW
on LA Startups & Tech
X
ev
Faraday Future Plans to Launch Its First Electric Car This Fall
Beleaguered electric automaker Faraday Future is planning to open a new plant in China.
In an investor presentation filed with the SEC on Wednesday, the Gardena-based company said that it intends to open the factory as early as 2025, TechCrunch reported. While Faraday has yet to determine a specific location, it said the new plant should help it cut costs and lead times and reduce supply chain issues as it expands into the Chinese market. The facility will also house the company's Chinese headquarters.
The factory will produce Faraday's second and third vehicle models, the FF 81 and the FF 71, and will complement the automaker's 1.1-million square-foot plant in Hanford, Calif., which is slated to open in July and eventually churn out 10,000 vehicles annually. In February, the company also announced a partnership with South Korean auto manufacturer Myoung Shin to help produce the FF 81.
Faraday plans to finally launch its first electric car, the FF 91, this fall—though it recently disclosed that it had only received 401 pre-orders for the vehicle by the end of March. The underwhelming response has been yet another blow for a company that's had no shortage of issues in recent years—from financial troubles and leadership shakeups to investor lawsuits and regulatory probes.
Representatives for Faraday Future did not immediately return a request for comment.
From Your Site Articles
Related Articles Around the Web
Image from Shutterstock
The Biden administration on Monday announced a new $3.1 billion plan to ramp up electric vehicle battery production in the U.S. The effort comes as supply constraints have hindered automakers' ability to secure EV battery components—potentially slowing down the administration's goal of having zero-emission cars make up 50% of automotive market share by 2030.
The grant money, which will be funded through the administration's $1 trillion infrastructure plan, focuses on expanding the U.S.'s domestic battery manufacturing and recycling capacity. The announcement arrives at a time when energy independence and our reliance on fossil fuels is at the forefront of American consciousness due to soaring gas prices. Meanwhile, automakers like Rivian have expressed fears they won't be able to procure the materials needed to expand EV production, due to supply chain constraints brought about by both the pandemic and Russian invasion of Ukraine.
Geological surveys suggest that the U.S. has sufficient reserves of many of the critical minerals and components necessary to create a domestic supply chain for electric batteries. The $3.1 billion in funding aims to "support the creation of new, retrofitted and expanded commercial facilities" with the goal of reducing the U.S.'s dependence on foreign battery suppliers, the Department of Energy said. In the same vein, the plan also includes an additional $60 million to support battery recycling facilities, which would allow for the recovery and reuse of valuable components like nickel, cobalt and lithium.
For electric automakers—including Southern California-based players including Rivian, Fisker, Faraday Future and Mullen—the new funding provides further backing from an administration that has tried to prioritize EVs, despite opposition from some members of the president's own party like West Virginia Sen. Joe Manchin. The Biden infrastructure plan also included $7.5 billion to build out a national network of EV chargers, though some observers believe that figure to be too small to meet the nation's EV charging needs.
From Your Site Articles
Related Articles Around the Web
The fastest electric car charging stations can replenish a battery from empty in about an hour. As carmakers from Volvo to Tesla race to make charges speedier and more powerful, the next 10 years mean added pressure on charging stations, from the plugs in homes to the stands at supermarkets.
But it's a delicate dance for the companies responsible for those chargers. Overheating and degradation has plagued some models over the last decade, and even Tesla has reduced the charging speed on some of its cars based on battery health and how often fast charging was used.
"The majority can't take more than a 50 kW per hour charging, and the charge rate doesn't stay at that and declines even more as the battery heats up," said Ivo Steklac, chief operations and technology officer of EVgo, one of the predominant electric vehicle charging companies in the U.S. "In order to manage this intelligently, we didn't think it was wise to dedicate this level of charger to vehicles when the majority of them can't take it."
With EV technology evolving at such a rapid clip, EVgo is grappling to make sure its charging stations are outfitted to handle the newest and most powerful electric cars. The company has been pouring resources into figuring out not only where and how many chargers should be placed across the country, but also issues that users might face when pulling up to a station to get some juice for their car. In April it opened a 4,000 square-foot Innovation Lab in El Segundo.
Engineers there are trying to work out a number of hardware, software and logistics problems — some of which exist now, and some that might become apparent later, as batteries get bigger and vehicles can charge more quickly to eventually replace the lines at gas stations.
EVgo, which went public July 2 after an SPAC merger with Climate Change Crisis Real Impact I Acquisition Corp. now has more than 800 chargers dotted across the U.S. as the Biden administration tries to jumpstart an electric vehicle revolution. But the market share remains small as Americans groan about range and access to car chargers.
"We created this lab to do a number of tests, from electric to physical and mechanical," said Steklac. "EV manufacturers are placing their charging ports in all sorts of places on the cars so they can reduce the length of wiring for these very high-powered cables."
It follows, then, that one of EVgo's tests at the lab includes a cable reach analysis to figure out not only an acceptable length for a charging cable, but also a manageable weight for not only the average driver, but shorter people or those with disabilities. EVgo wants to banish problems like pulling up to a gas pump when the car's fuel door is on the opposite side.
EVgo's lab engineers are also busy considering EV charging times. When the company was first installing chargers a decade ago, a charging rate of 50 kilowatts per hour was considered more than sufficient for drivers. Today's Tesla's Superchargers have a 120 kWh rate, while Volkswagen-owned Electrify America is building stations with 350 kWh-capable chargers. But only a few EVs on sale now can handle that charge rate, so Steklac said its chargers have to allow for significant disparities between vehicles.
Similarly, EVgo is looking at how extensive fast charging affects the longevity of an EV's battery pack.
"The majority (of models) can't take more than a 50 kW per hour charging, and the charge rate doesn't stay at that and declines even more as the battery heats up," Steklac said. "In order to manage this intelligently, we didn't think it was wise to dedicate this level of charger to vehicles when the majority of them can't take it."
Steklac said designing the next generation of chargers to go with the next generation of electric vehicles is becoming important as the market becomes less of a niche. EVgo's CEO Cathy Zoi said during the company's Wall Street debut that the EV market in the United States is estimated to grow from just over 1% share of the passenger car segment in 2020 to more than 10% by 2030, just before state mandates like California's go into effect for new vehicle sales.
Even without the Biden administration's 500,000 EV charger pledge, Steklac believes there needs to be 50,000 stations just to support the existing market. And that doesn't even include commercial vehicles, ride sharing services like Uber and Lyft or buses and postal delivery vans that are high on the White House's list to electrify.
EVgo's automaker partnerships currently extend to General Motors and Nissan, both of which sell EVs in the U.S., and are about to introduce new, longer-range models. The charging company touts its network as the largest for fast chargers in the country, with 800 stations across 34 states.
In California, Steklac said electric car hotbeds Los Angeles, San Diego and the San Francisco Bay areas are well-served, but acknowledges there are gaps in the infrastructure. He said the innovation lab uses an algorithm and purchase data to determine where EV owners live to determine where to put new charging stations.
Shopping and entertainment centers are EVgo's target for fast charging hubs right now. Kroger and Whole Foods are among its grocery store partners, too.
"The average American goes to the grocery store twice a week and spends 30 to 45 minutes there," Steklac said. "We target those, we target pharmacies, fast casual restaurants where you spend an hour or less. These include malls and parking garages, particularly in urban areas."
Steklac said the company is also talking with regional transit agencies, as well as Amtrak where there are EVgo charging stations at Washington, D.C.'s Union Station, because he said the mentality is still to "partner with anyone and everyone" in this still-early EV era.
Because while automakers and analysts expect home stations to be the way most EV owners will charge their vehicles in the long term, Steklac said that won't be the solution for every household and won't allow for the electrification of vehicles as quickly as lawmakers want. That's why the teams at the Innovation Lab have plenty of work to do over the next decade.
"Public charging is there to augment if you have home charging, but it's there to be a reliable source if you don't," Steklac said.