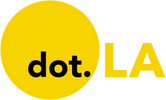 Get in the KNOW  
  on LA Startups & Tech  
X
Italian EV Battery Maker's CEO Plans Major Gigafactory in Imperial Valley
David Shultz
David Shultz reports on clean technology and electric vehicles, among other industries, for dot.LA. His writing has appeared in The Atlantic, Outside, Nautilus and many other publications.
04:22 PM | April 19, 2022
The founder and CEO of Italian battery manufacturer Italvolt announced plans today for a new $4 billion gigafactory in Southern California's Imperial Valley that should produce enough batteries to supply 650,000 electric vehicles annually.
---
Italvolt CEO Lars Carlstrom said he's formed a new company, Statevolt, that will build the 54-gigawatt-hours (GWh) facility with the help of Controlled Thermal Resources (CTR), a California-based lithium extraction company that will supply the factory's lithium and geothermal power. Statevolt is still "undertaking due diligence" on the exact location of the facility, which should be "one of the largest" battery factories in North America upon completion, it said.
"The development of lithium-ion batteries is crucial for the U.S. to meet its goals to transition to net zero [carbon emissions]," Carlstrom said in a statement. "Today, we face a significant shortage in the amount of lithium that is required to meet the demand for electric vehicles."
Carlstrom added that Statevolt's partnership with CTR is "pioneering a new, hyper-local business model," which said "will offer Statevolt a significant advantage in producing lithium-ion batteries at scale." CTR will supply the gigafactory's lithium from its nearby Hell's Kitchen Lithium and Power development, which is slated for completion in 2023.
That would give the battery maker an advantage at a time when lithium prices have climbed due to a global supply chain squeeze exacerbated by Russia's invasion of Ukraine, as well as growing demand for electric vehicles—and, in turn, lithium-ion batteries to power EVs.
Instead of traditional open-pit mining or evaporation ponds, CTR extracts lithium from geothermal brine—extremely hot, salty water located in abundance underneath the Imperial Valley's Salton Sea. The brine is pumped to the surface and then purified to extract lithium-containing salts. CTR says the process, when done correctly, could have "near-zero" carbon emissions.
David Shultz
David Shultz reports on clean technology and electric vehicles, among other industries, for dot.LA. His writing has appeared in The Atlantic, Outside, Nautilus and many other publications.
What Data TikTok Collects
Like other social media giants, TikTok gobbles up a lot of user information. To start, TikTok receives names, ages, phone numbers and emails when people sign up for the service. The app also knows users' approximate locations and mobile device identifiers, such as IP addresses.
Germain told dot.LA the most valuable info may come from the way users interact with the video sharing app. TikTok is quite good at figuring out peoples' interests based on the videos or accounts they've previously liked or followed. Those insights are useful for advertisers and—potentially—for spreading political messages, Germain noted.
"This vast trove of data that every social media company has—on what people are interested in, what makes them upset, what makes them happy—is incredibly valuable," he said.
The company's privacy policy permits TikTok to collect a wide range of additional data, from consumers' keystroke patterns to biometric info. However, the company says it doesn't necessarily take in or store all of this. For example, keystroke patterns may be used solely for anti-fraud and spam purposes, according to TikTok. Regarding biometrics, TikTok said editing features may automatically locate a person's face to apply an effect, but those features do not uniquely identify individuals.
Why U.S. government officials are concerned
TikTok is owned by Beijing-based tech giant ByteDance and China is an economic and foreign policy rival to the U.S. government. With the Chinese Communist Party (CCP) exerting considerable power over the nation's tech companies, U.S. lawmakers and administration officials contend that TikTok's Chinese ownership poses a national security risk.
"The CCP has a track record longer than a CVS receipt of conducting business & industrial espionage as well as other actions contrary to U.S. national security, which is what makes it so troubling that [ByteDance] personnel in Beijing are accessing this sensitive and personnel data," Federal Communications Commissioner Brendan Carr recently said.
TikTok says it has never provided any U.S. user data to the Chinese government, nor would it do so if asked. Additionally, the company recently announced that all of U.S. user traffic is now routed to American software giant Oracle's servers.
"The TikTok app is not unique in the amount of information it collects, compared to other mobile apps," the company said.
TikTok is hardly the only company swallowing a lot of data on Americans, from car makers to smart doorbell firms. Consumers' credit card purchases, contact lists and recent GPS locations are hawked by hundreds, if not thousands, of companies in the so-called data broker industry, Germain noted.
"If the Chinese government wanted it, they could just go out and buy it because it's for sale," he said. "...I think people, when they're worried about TikTok doing something, they should ask themselves whether they should be worried about American companies doing the same thing."
Still, Germain said there's some genuine cause for concern, since China's government has previously pushed the country's companies to do its bidding. But to Germain, that concern has less to do with China knowing your phone number and more to do with propaganda.
"The Chinese government could instruct Tiktok to manipulate its algorithm to show people content that promotes the goals of the Chinese government," Germain said. "That could totally happen and that is something that is of concern. But that does start to move away from questions of data privacy."
Christian Hetrick
Christian Hetrick is dot.LA's Entertainment Tech Reporter. He was formerly a business reporter for the Philadelphia Inquirer and reported on New Jersey politics for the Observer and the Press of Atlantic City.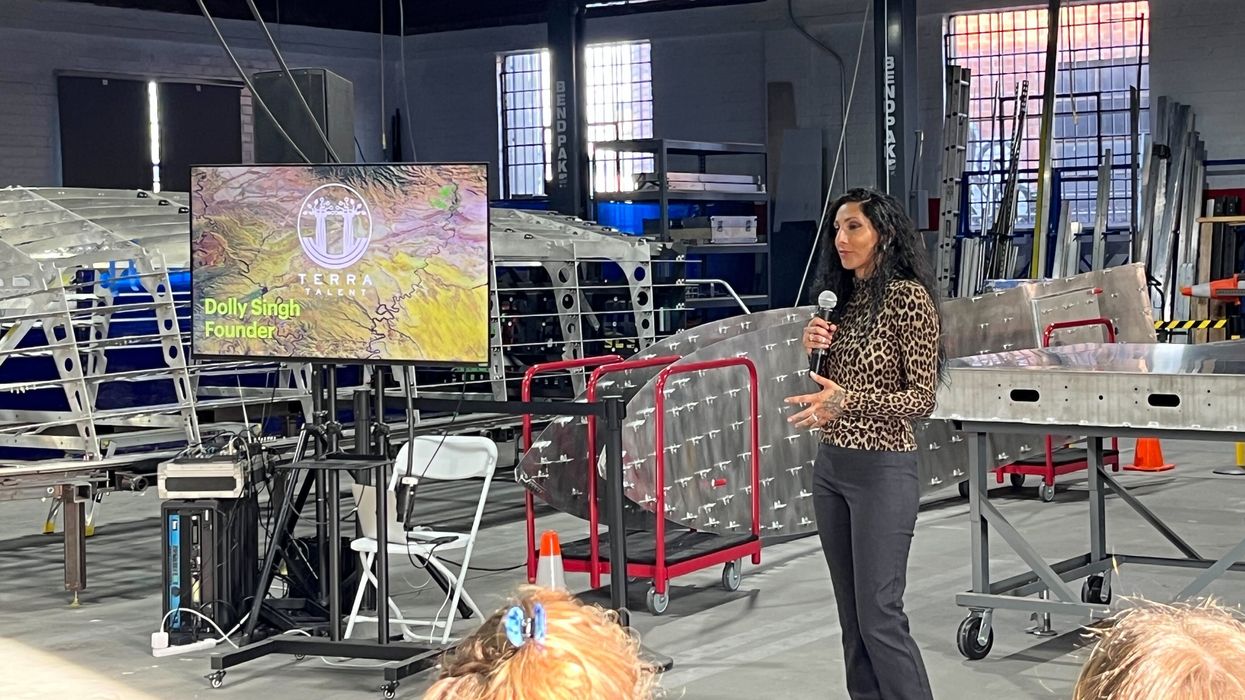 Samson Amore
At Lowercarbon Capital's LA Tech Week event Thursday, the synergy between the region's aerospace industry and greentech startups was clear.
The event sponsored by Lowercarbon, Climate Draft (and the defunct Silicon Valley Bank's Climate Technology & Sustainability team) brought together a handful of local startups in Hawthorne not far from LAX, and many of the companies shared DNA with arguably the region's most famous tech resident: SpaceX.
Here's a look at the greentech startups that pitched during the Tech Week event, and how they think what they're building could help solve the climate crisis.
Arbor: Based in El Segundo, this year-old startup is working to convert organic waste into energy and fresh water. At the same time, it also uses biomass carbon removal and storage to remove carbon from the atmosphere and sequester it in an attempt to avoid further damaging the earth's ozone layer. At the Tech Week event Thursday, Arbor CEO Brad Hartwig told a stunned crowd that Arbor aims to remove about five billion tons of organic waste from landfills and turn that into about 6 PWh, or a quarter of the global electricity need, each year. Hartwig is an alumni of SpaceX; he was a manufacturing engineer on the Crew Dragon engines from 2016-2018 and later a flight test engineer at Kitty Hawk.
Antora: Sunnyvale-based Antora Energy was founded in 2017, making it one of the oldest companies on the pitching block during the event. Backed by investors including the National Science Foundation and Los Angeles-based Overture VC, Antora has raised roughly $57 million to date, most recently a $50 million round last February. Chief operating officer Justin Briggs said Antora's goal is to modernize and popularize thermal energy storage using ultra-hot carbon. Massive heated carbon blocks can give off thermal energy, which Antora's proprietary batteries then absorb and store as energy. It's an ambitious goal, but one the world needs at scale to green its energy footprint. According to Briggs, "the biggest challenge is how can we turn back variable intermittent renewable electricity into something that's reliable and on demand, so we can use it to provide energy to everything we need."
Arc: Hosting the panel was Arc, an electric boating company that's gained surprising momentum, moving from design to delivering its first e-boats in just two years of existence. Founded in 2021, the company's already 70 employees strong and has already sold some of its first e-boats to customers willing to pay the luxury price tag, CTO Ryan Cook said Thursday. Cook said that to meet the power needs of a battery-powered speedboat, the Arc team designed the vehicle around the battery pack with the goal of it being competitive with gas boats when compared to range and cost of gas. But on the pricing side, it's not cheap. Arc's flagship vessel, the Arc One is expected to cost roughly $300,000. During the panel, Cook compared the boat to being "like an early Tesla Roadster." To date Arc Boats has raised just over $35 million, according to PitchBook, from investors including Kevin Durant, Will Smith and Sean "Diddy" Combs.
Clarity Technology: Carbon removal startup Clarity is based in LA and was founded by Yale graduate and CEO Glen Meyerowitz last year. Clarity is working to make "gigaton solutions for gigaton problems." Their aim? To remove up to 2,000 billion pounds of carbon from the atmosphere through direct air capture, a process which uses massive fans to move chemicals that capture CO2. But the challenge, Meyerowitz noted in his speech, is doing this at scale in a way that makes an actual dent in the planet's emissions while also efficiently using the electricity needed to do so. Meyerowitz spent nearly five years working as an engineer for SpaceX in Texas, and added he's looking to transfer those learnings into Clarity.
Parallel Systems: Based in Downtown LA's Arts District, this startup is building zero-emission rail vehicles that are capable of long-haul journeys otherwise done by a trucking company. The estimated $700 billion trucking industry, Parallel Systems CEO Matt Soule said, is ripe for an overhaul and could benefit from moving some of its goods off-road to electric railcars. According to Soule, Parallel's electric battery-powered rail vehicles use 25% of the energy a semi truck uses, and at a competitive cost. Funded in part by a February 2022 grant from the U.S. Department of Energy, Parallel Systems has raised about $57 million to date. Its most recent venture funding round was a $49 million Series A led by Santa Monica-based VC Anthos Capital. Local VCs including Riot Ventures and Santa Monica-based Embark Ventures are also backers of Parallel.
Terra Talent: Unlike the rest of the startups pitching at the Tech Week event, Terra Talent was focused on building teams rather than technology. Founder Dolly Singh worked at SpaceX, Oculus and Citadel as a headhunter, and now runs Terra, a talent and advisory firm that helps companies recruit top talent in the greentech space. But, she said, she's concerned that all the work these startups are doing won't matter unless we very quickly turn around the current trendlines. "Earth will shake us off like and she will do just fine in 10,000 years," she said. "It's our way of living, everything we love is actually here on earth… there's nothing I love on Mars," adding that she's hopeful the startups that pitched during the event will be instrumental in making sure the planet stays habitable for a little while longer.

Samson Amore
Samson Amore is a reporter for dot.LA. He holds a degree in journalism from Emerson College. Send tips or pitches to samsonamore@dot.la and find him on Twitter @Samsonamore.
https://twitter.com/samsonamore
samsonamore@dot.la