faraday future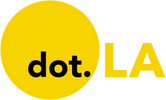 Get in the KNOW
on LA Startups & Tech
X
faraday future
Faraday Future Plans to Launch Its First Electric Car This Fall
Beleaguered electric automaker Faraday Future is planning to open a new plant in China.
In an investor presentation filed with the SEC on Wednesday, the Gardena-based company said that it intends to open the factory as early as 2025, TechCrunch reported. While Faraday has yet to determine a specific location, it said the new plant should help it cut costs and lead times and reduce supply chain issues as it expands into the Chinese market. The facility will also house the company's Chinese headquarters.
The factory will produce Faraday's second and third vehicle models, the FF 81 and the FF 71, and will complement the automaker's 1.1-million square-foot plant in Hanford, Calif., which is slated to open in July and eventually churn out 10,000 vehicles annually. In February, the company also announced a partnership with South Korean auto manufacturer Myoung Shin to help produce the FF 81.
Faraday plans to finally launch its first electric car, the FF 91, this fall—though it recently disclosed that it had only received 401 pre-orders for the vehicle by the end of March. The underwhelming response has been yet another blow for a company that's had no shortage of issues in recent years—from financial troubles and leadership shakeups to investor lawsuits and regulatory probes.
Representatives for Faraday Future did not immediately return a request for comment.
From Your Site Articles
Related Articles Around the Web
Courtesy of Faraday Future
Electric vehicle hopeful Faraday Future has had no shortage of drama—from alleged securities law violations to boardroom shake-ups—on its long and circuitous path to actually producing a car. And though the Gardena-based company looked to have turned a corner by recently announcing plans to launch its first vehicle later this year, Faraday's quarterly earnings report this week revealed that demand for that car has underwhelmed—to say the least.
Among the business updates and organizational changes disclosed in its first-quarter earnings release on Monday, the company tucked in one startling number: 401. That's the number of paid pre-orders that Faraday said it had received for its first production vehicle, the FF 91, as of March 31.

The paltry number is especially interesting given the context of the automaker's rocky history. Earlier this year, the publicly traded company found itself in hot water with the Securities and Exchange Commission, which is now investigating allegedly inaccurate and misleading statements made by Faraday to investors. Those statements, according to an internal review by the company, include misrepresenting how many pre-orders it had received for the FF 91: Originally, Faraday reported more than 14,000 reservations on its books, but it later emerged that an overwhelming bulk of those pre-orders were unpaid—with only a few hundred actual, paid deposits on the vehicles. (What's more, nearly 80% of those pre-orders were allegedly from a single, undisclosed company that may have been an affiliate of Faraday's, according to a blistering report by short-selling firm J Capital.)
Faraday's earnings report also highlighted first-quarter developments including leadership moves, production partnerships and its unveiling of the first production-intent FF 91. The company noted that it had received a dealer and distributor license from the state of California that should allow Faraday to sell vehicles online anywhere in the U.S. It also signed a lease for a showroom in Beverly Hills, and is currently on the search for a second such location in the U.S. Additionally, Faraday Future's second car, the FF 81, will be produced in South Korea in partnership with auto manufacturer Myoung Shin, with production slated to begin in 2024.
In terms of financials, Faraday reported an operating loss of approximately $149 million in the first quarter—up from a loss of $19 million in the same period last year. The company has $706 million in total assets on its balance sheet, including $276 million in cash. Faraday's stock closed Wednesday's trading at $3 per share—down roughly 50% since the start of this year.
From Your Site Articles
Related Articles Around the Web
Courtesy of Rivian
This is the web version of dot.LA's daily newsletter. Sign up to get the latest news on Southern California's tech, startup and venture capital scene.
To say that it has not been a good week for the markets would be an understatement. In the last 5 days, the Dow is down 5.97%, the Nasdaq-100 is down 10.32%, and the S&P 500 is down 7.85%. The news is grim no matter which index you look at, but tech—especially crypto (RIP)—has been hit particularly hard.
I'm not going to spend too much space here asking why, (COVID-19, War in Ukraine, inflation and looming interest rate hikes are all good guesses), but I do want to take a look at Southern California electric vehicles stocks and compare them to the rest of the market.
Spoiler alert: It's ugly.
Let's start with Rivian, which I wrote about earlier this week when Ford announced its intent to dump eight million shares of the Irvine-based EV company. Since that news broke Rivian has only continued to slide and is down another 13% today. Shares have lost 40% over the past five days.
That's a lot of value by any measurement, but even mighty Tesla—a company that is on pace to make 1.5 million cars this year—has spent the last five days in a 21% freefall (Elon buying Twitter is also a factor here). Lucid, the other big Bay Area EV company, is down 29.41% since last Thursday. Whether or not Rivian's stock price is completely divorced from its underlying business fundamentals is hard to gauge. Their earnings call this afternoon indicated that management still thinks they can hit their (already scaled back) production targets. And the news about their factory in Georgia remains optimistic. Whether that has any impact on their stock price in this market in the short term is anyone's guess.
Los Angeles-based Faraday Future is also taking an absolute bath. Share price is down 90% from its all-time high in January 2021, losing 58.51% over the past month. The company, which is embattled to say the least, has yet to begin selling a production vehicle. While reports from earlier this year suggested the worst of the upheaval may be behind the EV hopeful, it appears investors are not convinced. With a carousel of seemingly never-ending leadership shakeups, it's not hard to understand why. But if the company can deliver on its promises and begin selling vehicles as early as this fall, maybe the current price of $1.78/share will look like a steal.
It's not just electric vehicle manufacturers taking a beatdown. EVgo, the electric vehicle charging company, released a disappointing Q1 earnings report yesterday, in which the company missed earnings targets due to lower-than-expected sales numbers. Their stock has fallen 62.58% over the past 6 months, including a 6.32% drop today on the heels of the earnings report. However, the earnings report also affirms that the company is still anticipating $48-$55 million in sales for 2022. For comparison, they did $7.7 million in 2021.
Had enough doom and gloom yet? Ok one more. Romeo Power. Down 80% over the past 6 months, 25.28% in the last 5 days. However, the electric delivery vehicle company released Q1 earnings on Monday, which seemed largely positive. The company made $11.6 million in revenue (up $10 million compared to Q1 2020), meeting expectations. The revenue expansion came almost entirely from sales, and is projecting $40-50 million in revenue for 2022.
What's the takeaway here? Market is down bad. Tech is down real bad. SoCal EV sector is down worst of all, despite some encouraging Q1 earnings reports and a global market for EVs that doubled in 2021. If you can weather storm, there may be better days coming, but predicting where the bottom lies is beyond my pay grade.— David Shultz