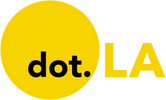 Get in the KNOW
on LA Startups & Tech
X
Samson Amore
Samson Amore is a reporter for dot.LA. He previously covered technology and entertainment for TheWrap and reported on the SoCal startup scene for the Los Angeles Business Journal. Samson is also a proud member of the Transgender Journalists Association. Send tips or pitches to samsonamore@dot.la and find him on Twitter at @Samsonamore. Pronouns: he/him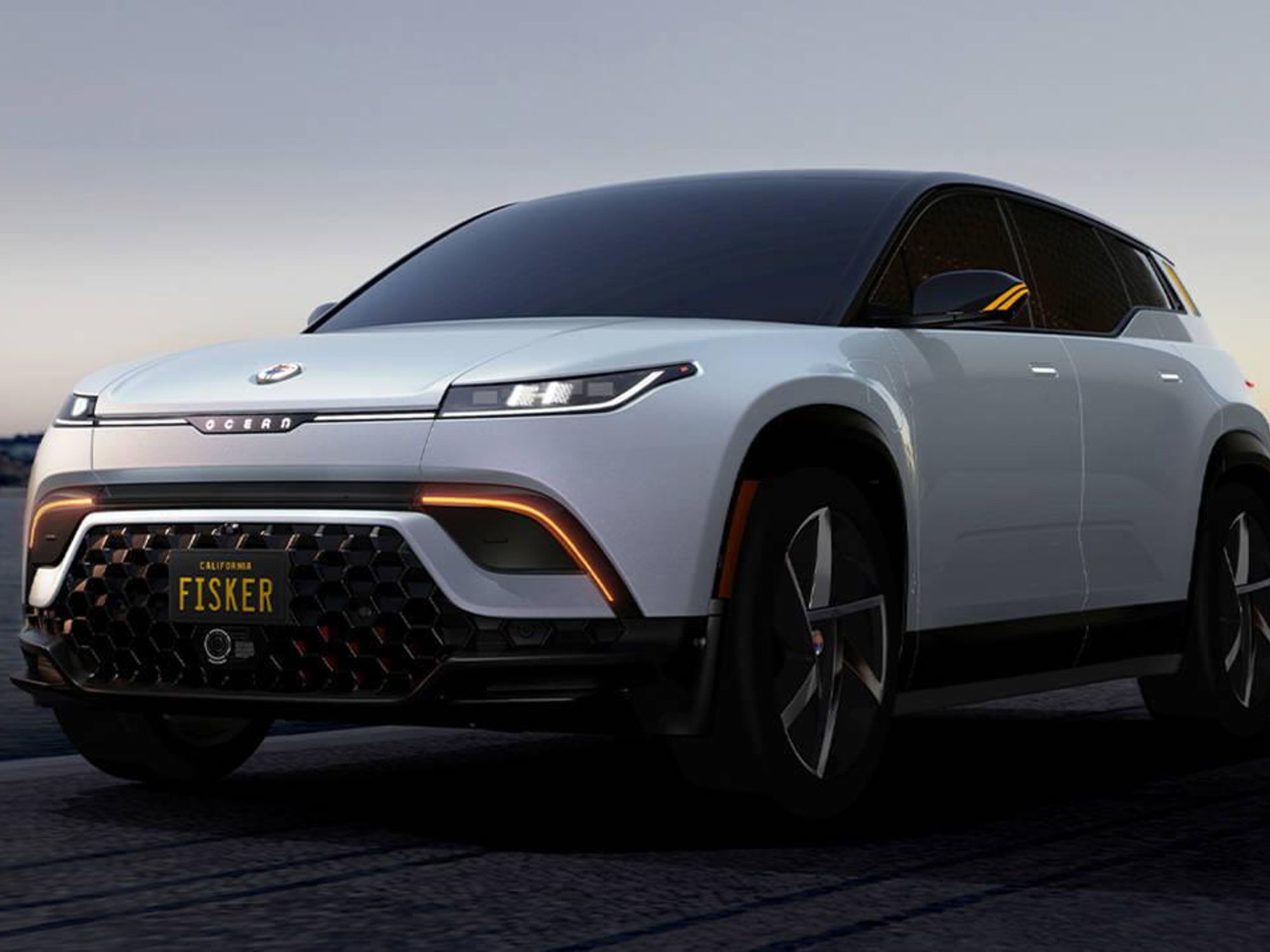 Courtesy of Fisker
Sign up for dot.LA's daily newsletter for the latest news on Southern California's tech, startup and venture capital scene.
As inflation and Russia's invasion of Ukraine causes gas prices to creep north of $7 per gallon in some parts of Los Angeles, more drivers are considering electric vehicles as an alternative. But for many EV manufacturers, supply chain challenges and production delays are gridlocking their ability to capitalize on the rising demand.
Even before this year's stark rise in gas prices, consumers had begun buying more electric and hybrid vehicles, which accounted for 6.2% of all new vehicle purchases in the U.S. last year (up from 4.2% in 2020), according to auto industry research firm Edmunds.
---
EV demand has only continued to climb this year, with oil and gas prices further appreciating as Western nations turn their backs on Russian energy imports. "If gas prices stay high and there's this political feeling to reduce reliance on foreign oil, I think that's only going to help electric vehicle sales in the long run," Jessica Caldwell, Edmunds' executive director of insights, told dot.LA.
But while Tesla continues to comprise a healthy majority of U.S. EV sales, a variety of factors have seen rival manufacturers fail to capitalize on rising demand.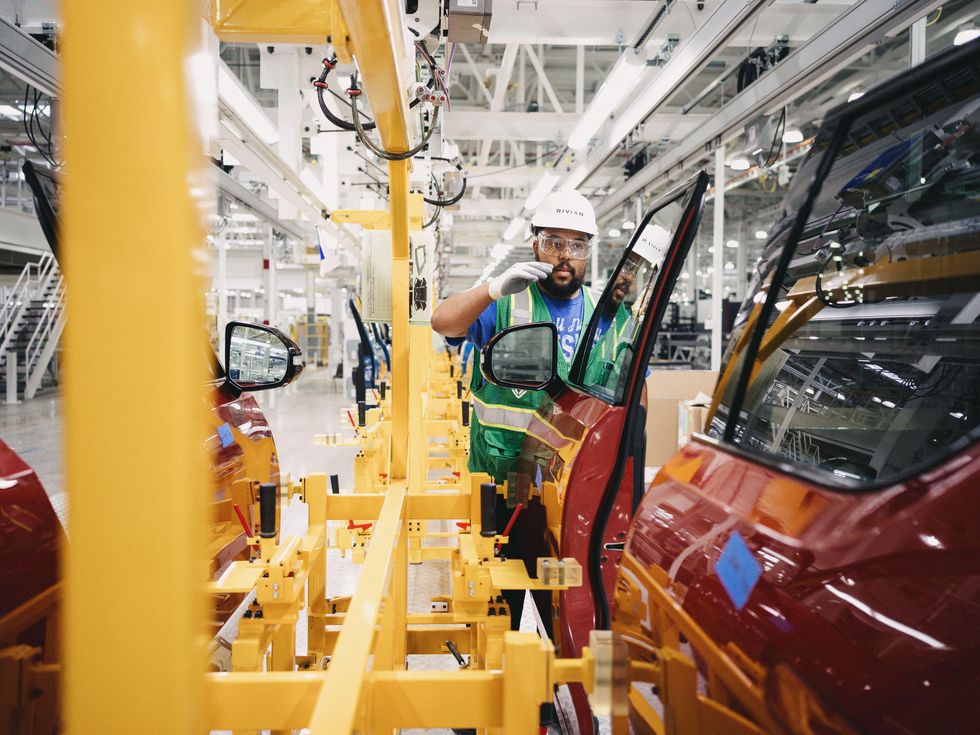 Inspecting a Rivian R1T door panel prior to final assembly on the trim line.Courtesy of Rivian
Irvine-based Rivian said in its earnings call last week that it doesn't yet have a delivery date for the roughly 83,000 automobile pre-orders it had received as of March 8. Citing supply chain issues that have hindered manufacturing, the company halved its 2022 production target to 25,000 cars. Earlier this month, Rivian attempted to compensate for rising costs by raising truck and SUV prices up to 20%—but customer backlash and investor lawsuits led them to walk back the pierce hike for those who had already pre-ordered.
Other electric automakers like Manhattan Beach-based Fisker, L.A.-founded Canoo and Volvo subsidiary Polestar, don't expect to commence deliveries on their first-generation vehicles until later this year at the earliest. Even Tesla has had to push back its timescale on new deliveries as it, like other manufacturers, continues to reckon with an ongoing semiconductor chip shortage.
As a result, electric vehicle prices—like automobile prices at large—have only gotten more expensive. The average transaction price for a new EV climbed to $60,054 in February, according to Edmunds—more than $1,800 above the average MSRP (manufacturer's suggested retail price).
Even at such a price point, an electric vehicle can still be a value proposition, according to Joel Levin, executive director of EV advocacy group Plug In America. "We encourage people to look at the monthly cost of ownership and [not] just look at the MSRP," Levin told dot.LA. "If you assume that your cost of maintenance and fuel are dramatically lower, they're actually not expensive cars… The price of electricity doesn't spike; it's a much more stable source of fuel than gas,. and it's an awful lot cheaper right now."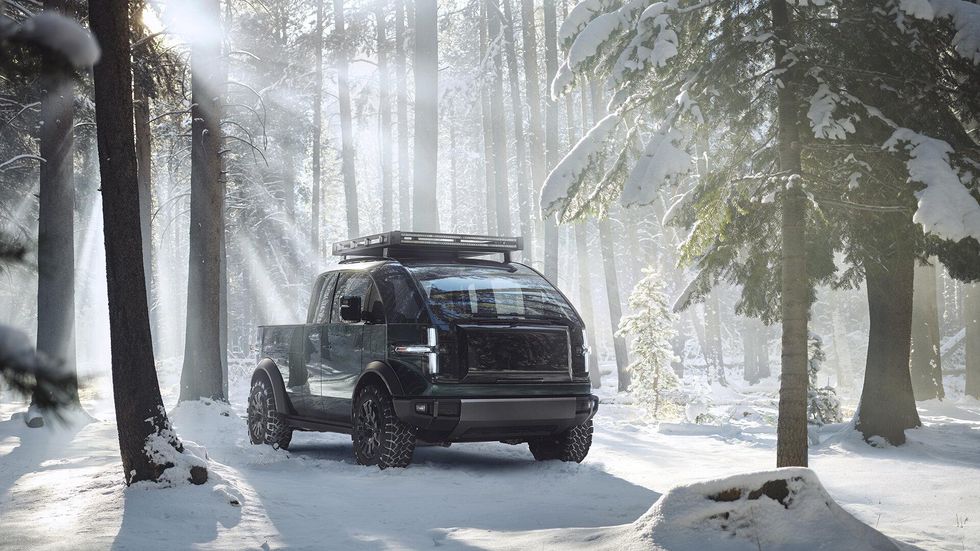 A Canoo pickup truck in the snow.Courtesy of Canoo
Levin added that the challenges facing emerging electric automakers right now are to be expected given the industry's barriers to entry. "To break into [the automobile market], it's very tough," he said. "Prior to Tesla, the last American car company that broke into the market was Chrysler; it had been 100 years since there was a new American car company, [and] it takes more than just having a couple billion dollars to break into the car market."
In the near term, Caldwell said she sees several barriers in the way of widespread EV adoption, most of which contribute to price concerns. Coupled with rising demand, valuable EV components like semiconductors and nickel used in batteries have gotten more expensive due to supply chain challenges and inflation—placing extra burden on manufacturers and consumers alike.
But in the long run, she believes demand "is going to rapidly accelerate over the next decade" as manufacturers resolve supply and production issues.
"As more [EVs] are introduced and volumes grow, prices are going to go down," Caldwell said. "I do think that we're finally going to see electric vehicles obtain a much larger market share. Maybe not in 2022—we're just not quite there yet with the product—but I think as time goes on and more affordable EVs are introduced, it's definitely going to make more sense for buyers."
Samson Amore
Samson Amore is a reporter for dot.LA. He previously covered technology and entertainment for TheWrap and reported on the SoCal startup scene for the Los Angeles Business Journal. Samson is also a proud member of the Transgender Journalists Association. Send tips or pitches to samsonamore@dot.la and find him on Twitter at @Samsonamore. Pronouns: he/him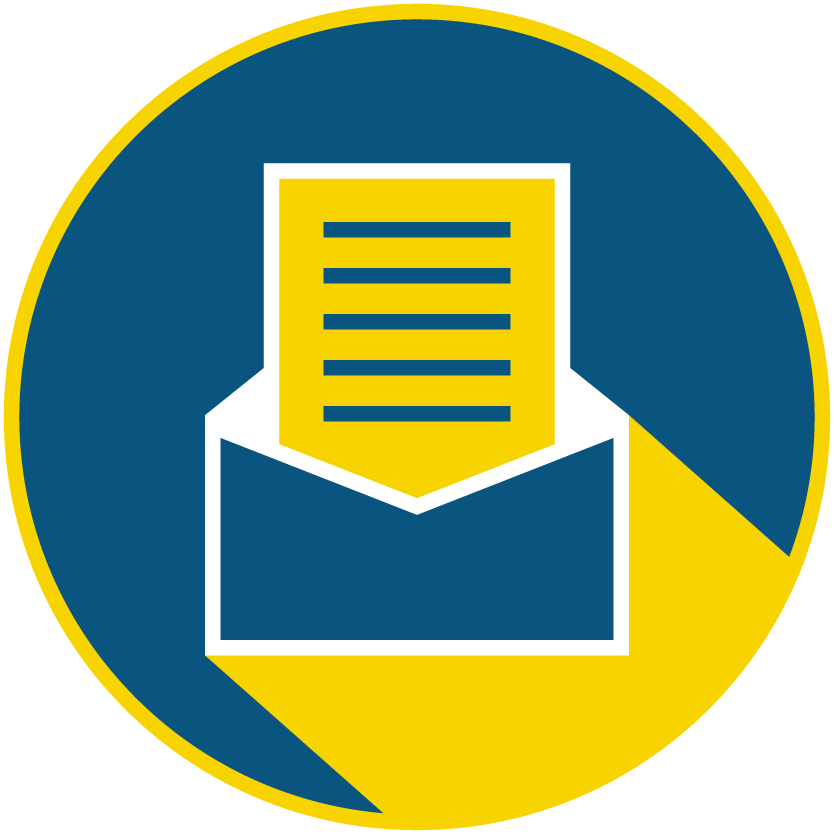 Subscribe to our newsletter to catch every headline.
Kristin Snyder
Kristin Snyder is an editorial intern for dot.la. She previously interned with Tiger Oak Media and led the arts section for UCLA's Daily Bruin.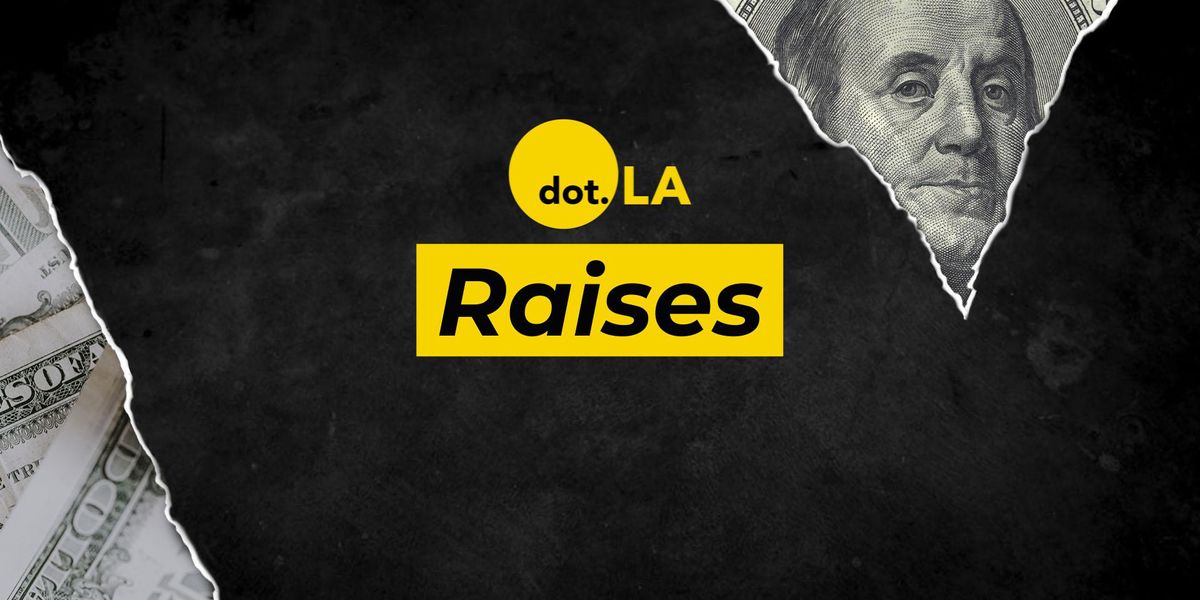 Image by Joshua Letona
This week in "Raises": A pair of Web3 platforms for gamers landed funding, as did a Manhattan Beach medical startup looking to bolster primary care via nurse practitioners. Meanwhile, a Santa Monica-based investment firm launched its seventh fund with more than $14 billion in dry powder.
Venture Capital
Improvado, a marketing data aggregation platform, raised $22 million in a Series A funding round led by Updata Partners.

Web3 gaming platform FreshCut raised $15 million in funding led by Galaxy Interactive, Animoca Brands and Republic Crypto.
Medical startup Greater Good Health raised $10 million in a funding round led by LRVHealth.
Joystick, a Web3 platform for gamers and creators, raised $8 million in seed funding.
Open source data protection company CipherMode Labs raised $6.7 million in seed funding led by Innovation Endeavors .
Mobile phone charging network ChargeFUZE raised $5 million in seed funding led by Beverly Pacific, TR Ventures, VA2, Jason Goldberg and Al Weiss.
Polygon, a startup aiming to better diagnose children with learning disabilities, raised $4.2 million in seed and pre-seed funding led by Spark Capital and Pear VC.
Pique, a virtual women's sexual health clinic, raised $4 million in a seed funding round led by Maveron.
Psudo, a sneaker startup that utilizes recycled water bottles and 3D sublimation printing to create its shoes, raised $3 million in a seed funding round led by SternAegis Ventures.

Funds
Santa Monica-based investment firm Clearlake Capital Group raised $14.1 billion for its seventh flagship fund.
Raises is dot.LA's weekly feature highlighting venture capital funding news across Southern California's tech and startup ecosystem. Please send fundraising news to Kristin Snyder (
kristinsnyder@dot.la
).
Kristin Snyder
Kristin Snyder is an editorial intern for dot.la. She previously interned with Tiger Oak Media and led the arts section for UCLA's Daily Bruin.
Kristin Snyder
Kristin Snyder is an editorial intern for dot.la. She previously interned with Tiger Oak Media and led the arts section for UCLA's Daily Bruin.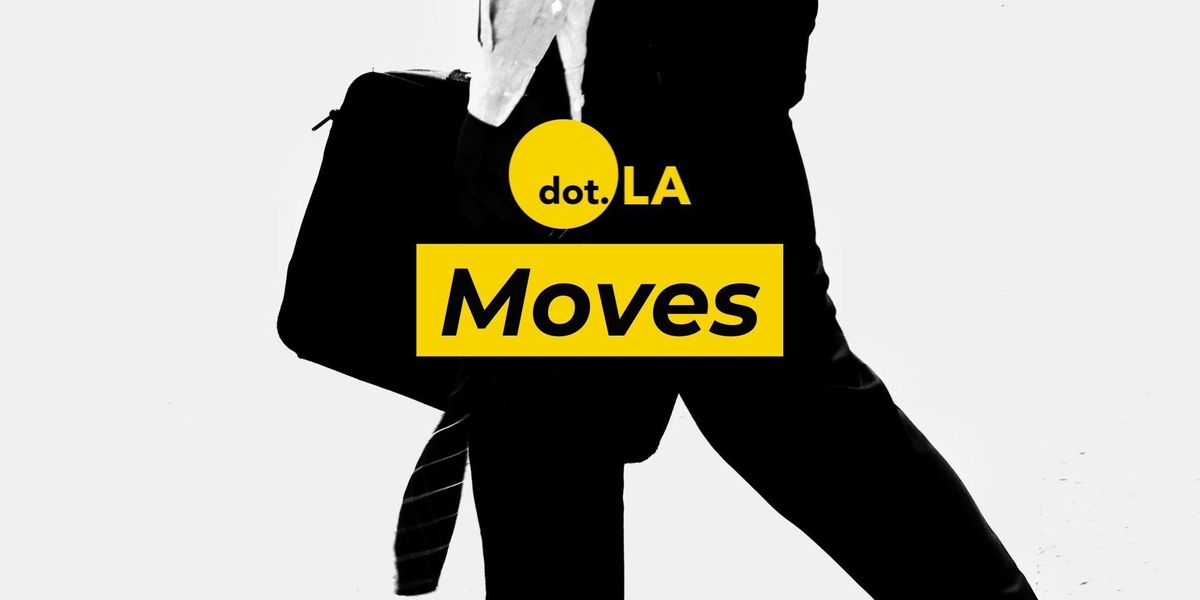 Photo by James Opas | Modified by Joshua Letona
"Moves", our roundup of job changes in L.A. tech, is presented by Interchange.LA, dot.LA's recruiting and career platform connecting Southern California's most exciting companies with top tech talent. Create a free Interchange.LA profile here—and if you're looking for ways to supercharge your recruiting efforts, find out more about Interchange.LA's white-glove recruiting service by emailing Sharmineh O'Farrill Lewis (sharmineh@dot.la). Please send job changes and personnel moves to moves@dot.la.
***
FaZe Clan brought on Zach Katz as the gaming and media company's new president and chief operating officer. Katz was previously the chief executive officer of the music tech investment fund Raised in Space Enterprises.
TikTok brand factory LINK Agency promoted Dustin Poteet to chief creative officer. Poteet was previously creative director at the firm.
Livestream shopping platform Talkshoplive hired Tradesy co-founder John Hall as its chief technology officer. Universal Music Group Nashville's former vice president of digital marketing, Tony Grotticelli, also joins the company as vice president of marketing.
Anjuli Millan will take over as head of original content at Snap after three years of overseeing production for the division.
Tech and media company Blavity hired Nikki Crump as general manager of agency. Crump joins the company from Burrell Communications Group.
O'Neil Digital Solutions, which provides customer communications and experience management for the health care industry, hired Eric Ramsey as national account sales executive. Ramsey joins from T/O Printing.

Investment firm Cresset Partners named Tammy Funasaki as managing director of business development. Funasaki previously served as head of investor relations for Breakwater Management.
From Your Site Articles
Related Articles Around the Web
Kristin Snyder
Kristin Snyder is an editorial intern for dot.la. She previously interned with Tiger Oak Media and led the arts section for UCLA's Daily Bruin.
Christian Hetrick
Christian Hetrick is dot.LA's Entertainment Tech Reporter. He was formerly a business reporter for the Philadelphia Inquirer and reported on New Jersey politics for the Observer and the Press of Atlantic City.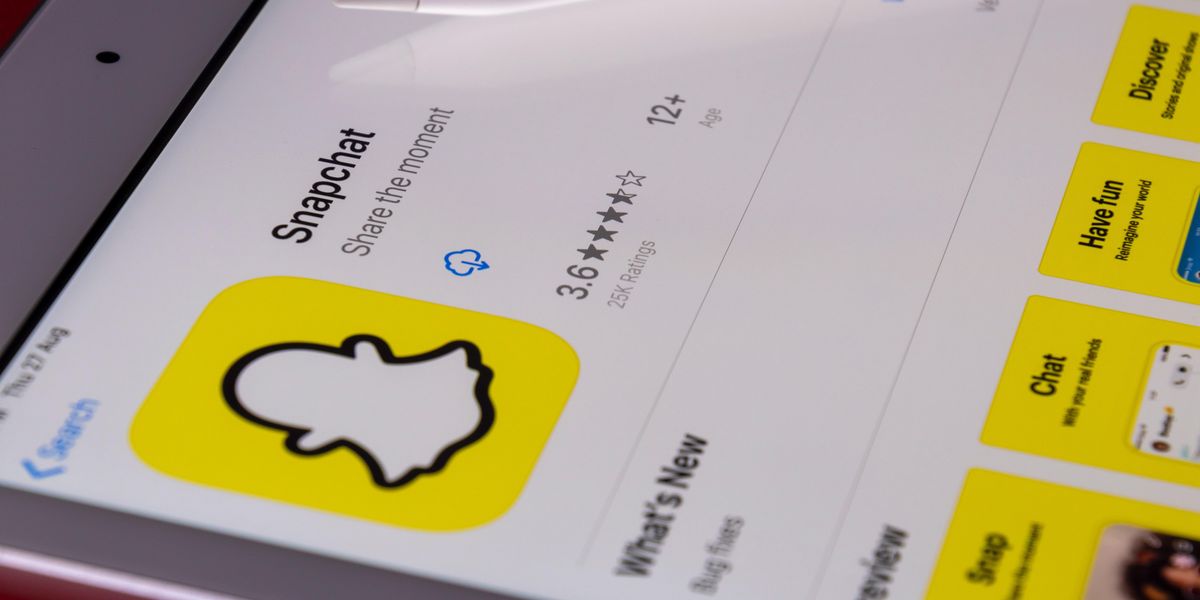 Snapchat is preparing to roll out enhanced parental controls that would allow parents to see who their teenagers are chatting with on the social media app, according to screenshots of the upcoming feature.
Snap's parental controls.
Courtesy of Watchful.
Snapchat is planning to introduce Family Center, which would allow parents to see who their children are friends with on the app and who they've messaged within the last seven days, according to screenshots provided by Watchful, a product intelligence company. Parents would also be able help their kids report abuse or harassment.
The parental controls are still subject to change before finally launching publicly, as the Family Center screenshots—which were first reported by TechCrunch—reflect features that are still under development.
Santa Monica-based Snap and other social media giants have faced mounting criticism for not doing more to protect their younger users—some of whom have been bullied, sold deadly drugs and sexually exploited on their platforms. State attorneys general have urged Snap and Culver City-based TikTok to strengthen their parental controls, with both companies' apps especially popular among teens.
A Snap spokesperson declined to comment on Friday. Previously, Snap representatives have told dot.LA that the company is developing tools that will provide parents with more insight into how their children are engaging on Snapchat and allow them to report troubling content.
Yet Snap's approach to parental controls could still give teens some privacy, as parents wouldn't be able to read the actual content of their kids' conversations, according to TechCrunch. (The Family Center screenshots seen by dot.LA do not detail whether parents can see those conversations).
In addition, teenage users would first have to accept an invitation from their parents to join the in-app Family Center before those parents can begin monitoring their social media activity, TechCrunch reported.

Christian Hetrick
Christian Hetrick is dot.LA's Entertainment Tech Reporter. He was formerly a business reporter for the Philadelphia Inquirer and reported on New Jersey politics for the Observer and the Press of Atlantic City.