sustainability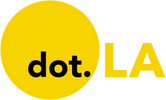 Get in the KNOW
on LA Startups & Tech
X
sustainability
Soylent wants you to know it's not the same dystopian tech bro food liquid that it used to be. With a new strategy and an updated formula, the Downtown L.A.-based nutrition tech company is no longer billing itself as the only thing you'll ever need to eat again… although CEO Demir Vangelov says a 100% Soylent diet is still possible, just not recommended.
"We've shifted from being a meal replacement company to a complete nutrition company," says Vangelov.
Unlike the company's original CEO Rob Rhinehart, Vangelov brings food industry experience to the business. Before joining Soylent as chief operating officer and chief financial officer in 2018, he was the CFO and COO at Califia Farms, a plant-based milk company also based in California.
As Soylent has matured—and especially since he became CEO in 2020—the 20-person company has sought to distance itself from its Silicon Valley roots. Soylent's goal is not to "disrupt" nutrition, but to supplement it.
This pivot has also come with financial gains. The eight-year old company turned a profit for the first time in years in 2020, thanks to a new formulation, new flavors and a continued focus of premixed, bottled products available in retail locations rather than the traditional mail-order powder the company launched with. The premixed protein drinks are sold at Walmarts and in drug stores like Walgreens, Rite-Aid and, most recently, CVS.
That level of distribution, Vangelov says, has made Soylent into the largest provider of plant-based protein beverages in grocery stores in the U.S.
To long-time Soylent followers, this move to prepackaged, flavored drinks may seem to be a stark departure from the original business model. The company began as mail-ordered powdered formulation that Rhinehart, a Silicon Valley computer engineer dreamt up in response to his busy lifestyle and the high cost of eating well.
The new iteration comes in eight flavors, including, café chai, banana and "original." (Full disclosure: I ate plenty of "original" flavored Soylent back in 2016 and 2017. It was paste-y, rich, and sort of nutty. It tasted like what it was: Something that was filling, probably not bad for me, and designed by people who seemed to hate food and eating.)
As easy as it is to make fun of Soylent, it's got a lot of things going for it. It's vegan. It's gluten free. It contains 100% of all the nutrients, vitamins, and minerals a human being needs. It's a liquid, which is convenient for people who can't chew or don't like to chew. It requires essentially no culinary skills to prepare. It's even cheap—as low as $1.50 per meal in its original powdered formulation.
Jane Burrell, a dietician and professor at Syracuse University, says there are other considerations to make when weighing a cuisine. "It does have a lot of nutrients in it, but it's not a very satisfying and fulfilling way to eat," she said.
"We think about eating as really nourishing your body in terms of the nutrients you need, but it also makes you feel good and gives you a connection with people. It's the context of eating and thinking about your culture and all those things that make you a person. That means eating food that has textures and flavors and smells and brings back memories and feelings."
Of course, not every meal needs to be a culinary experience either. There are plenty of use cases where Burrell says Soylent makes sense. People are actually busy and healthy food often takes time to prepare. If having a Soylent drink keeps you out of the drive-thru line, great, says Burrell.
There's also something to be said for how the drink can help consumers gain or lose weight thanks to how precisely it's formulated. There's no guessing about calories or portions. If you eat a scoop, you know exactly what you're getting.
The company has had success in hospitals, where doctors have used Soylent with patients who are having trouble eating for one reason or another.
"We did a scientific study at UCLA with the throat and neck cancer department. They were extremely happy with the performance," says Vangelov. "The takeaway was that this was the best performing nutrition that they'd seen."
With a freshly-inked deal with CVS and existing distribution channels at Walgreens, Rite-Aid, Target and Wal-mart, the business is transitioning from the first food tech company into the largest provider of plant-based protein beverages in grocery stores in the U.S.
Is it soulless? Maybe, but who cares? It's healthier than the average American diet and better for the planet. It's not going to become the only food anybody eats, and it doesn't want to. Soylent is finally becoming what it has always been: bland.
Tracy DiNunzio wants to kill fast fashion.
Founder and CEO of Santa Monica-based Tradesy, DiNunzio said over the last decade consumers are recognizing the harmful effects of low-priced, rapidly-produced fast fashion on the global climate. She argues that in addition to being environmentally conscious, buying and reselling high-end fashion items can also be affordable.
"We've always focused on luxury and it's not because we love Louis Vuitton bags," DiNunzio said, referring to the site's most popular item. "We picked luxury because they're the most durable goods that exist and have the highest and most resilient demand."
Investors are buying into that mission.
Tradesy recently raised $67 million in a Series D funding round led by Foris Ventures. Since it was founded in 2009, the company has raised $149 million. DiNunzio did not disclose the company's valuation.
The global secondhand luxury goods market exhibited "strong growth" from 2015 to 2020, and market research firm IMARC Group expects the market to grow at a compound annual growth rate of 10.3% over the next five years.
While some may dismiss luxury items as being only for the wealthy, DiNunzio said a marketing analysis done by the company early on showed the average household income for a Tradesy customer was $65,000.
There are other benefits, she said, noting luxury products tend to hold their value. For example, a consumer can buy a $500 bag, keep it for a year, then resell it for close to the same price a year later.
"We're seeing that customers who might have thought luxury was out of reach are turning to resale and embracing resale," she said. "Everyone wants better quality things and it's just a matter of affording them."
With the infusion of cash, Tradesy hired a new chief operating officer, Amy Gershkoff Bolles, who led the global data science team at eBay.
The company will also be continuing to develop AI and machine learning technologies so that the resale experience can be "seamless" for buyers and sellers and to create a "personalized and curated" experience for buyers, DiNunzio said.
It will also begin to invest more heavily into marketing, having mostly relied on organic growth in the past.

The market for lower-end secondhand clothing is also seeing a lot of action.
thredUp, an online consignment and thrift store, went public earlier this year at a $1.3 billion market cap. Etsy acquired Depop, a fashion resale marketplace targeted for Gen Zers, this summer for $1.6 billion in a mostly cash deal.
DiNunzio said Tradesy stands apart from its competitors because it is a peer-to-peer platform, so the company doesn't hold any inventory, and luxury items have high average order value. It takes a 19.8% commission from sellers. They also authenticate online, eliminating the need for shipping.
"It's just about the cheapest and lowest impact way for people to still get a fresh order whenever they want," she said.
Rent-a-Romper
Rent-a-Romper, a kids clothing startup that launched to make "life easier for parents while reducing the burden of clothing on the planet," just made its first acquisition and raised a $150,000 angel round. The L.A.-based company plans to raise as much as $1.7 million more in the coming months, but can it make good on its goal of building "a more sustainable future for children's fashion?"
The five-person startup rents clothing to parents of fast-growing children, with the aim of cutting down both the time it takes to shop for apparel and the negative impact that disposable fashion has on the planet. Currently, Rent-a-Romper offers subscriptions that range from $9 to $63 per month.
The business recently snapped up San Francisco kids' clothing retailer ARLi in a cash and equity deal, enabling it to expand its inventory and — ideally — create a more environmentally friendly future for kids fashion.
Fashion's Role In Carbon Emissions
The fashion business is responsible for around 10% of global carbon emissions and is "widely believed to be the second most polluting industry in the world," according to the United Nations. Some have suggested clothing rental companies could be a sustainable alternative to fast fashion and a solution to fashion's disposability problem.
One recent study study — published in Finnish scientific journal Environmental Research Letters — is skeptical. It found that rentals can actually be worse for the planet, in part because of the high emissions generated by transportation and dry cleaning. The study's brutal takeaway: renting clothes can be "less green than throwing them away." Some businesses have contested that conclusion.
"Our focus, right now at the beginning, is on two key areas. The first one is extending the life of clothing as long as we possibly can," says founder and CEO Lauren Gregor. "And the second one is around diverting waste from landfills."
Rent-a-Romper tracks when clothing leaves its inventory and built its model anticipating that items could be rented out two or three times before they need to be retired. That turned out to be a conservative estimate, according to Gregor.
"We have items in our inventory that have now gone out to their sixth family and still have life in them," she says.] "And we're tracking which brands are more durable. We have over 150 brands in our inventory, so we're just gathering a ton of data."
To date, the company hasn't sent any of its clothes to landfills. Gregor pointed to partnerships the company has formed in Los Angeles to recycle textiles and donate clothes with life left in them. One such partner is South Gate-based Fybraa.
Rent-a-Romper also doesn't dry clean.
"We wash in cold water in high efficiency washing machines," says Gregor. And when items are stained, "We have a process where we'll soak it in natural, plant-based detergents and then we get it in the sun. Good thing about being in Southern California is we can do that, and it's one of the best ways to sanitize naturally."
But transportation, another culprit laid out in the study, is core to its business — and Rent-a-Romper's biggest expense.
"So we're really trying to be as creative as we can about bringing that cost down," says Gregor, who noted the company uses compostable mailers and recycled packaging.
Down the line, Gregor aims to open up regional centers to cut costs, speed up deliveries and reduce shipping emissions.
"We're small. We're a startup. So we're doing what we can, but [we are] very conscious about trying to make continuous improvements in those areas."
Providing Parents Another Option
Dr. Greys Sošić of the University of Southern California, whose research includes supply chain sustainability, wrote in an email to dot.LA that "renting kid's clothes could actually be beneficial for the environment" — with the caveat that she's not reviewed any hard data on Rent-a-Romper.
"I assume that moms, having other things to worry about, would not want to exchange kids' clothes every week or every two weeks," she said, "which are some of the 'fashion' rental terms, and would prefer to keep them for at least a month, or until their kid outgrows them. This reduces the biggest negative impact of apparel rental, which comes from clothes shipping and cleaning."
Without the option to rent, Sošić writes, "moms have to either regularly buy new clothes and dispose of the items that their kids have outgrown" or "rely on their personal network of friends and relatives who might have had kids before them and have some apparel that their kids cannot use anymore."
Rent-a-Romper plans to introduce new products this fall, expanding into seasonal and special occasion attire as well as one-time rentals. The startup may also grow its inventory to include apparel for older kids later on.
"We're really focusing on customer acquisition and perfecting our delivery as we bring ARLi in," says Gregor. "As we go out to raise this next round, the key things that we're going to be focusing on are our customer technology — as a circular business with massive variety in our inventory, technology is something that will be one of those levers that really help us scale."
From Your Site Articles
Related Articles Around the Web