soylent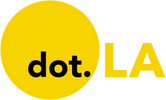 Get in the KNOW
on LA Startups & Tech
X
soylent
Soylent wants you to know it's not the same dystopian tech bro food liquid that it used to be. With a new strategy and an updated formula, the Downtown L.A.-based nutrition tech company is no longer billing itself as the only thing you'll ever need to eat again… although CEO Demir Vangelov says a 100% Soylent diet is still possible, just not recommended.
"We've shifted from being a meal replacement company to a complete nutrition company," says Vangelov.
Unlike the company's original CEO Rob Rhinehart, Vangelov brings food industry experience to the business. Before joining Soylent as chief operating officer and chief financial officer in 2018, he was the CFO and COO at Califia Farms, a plant-based milk company also based in California.
As Soylent has matured—and especially since he became CEO in 2020—the 20-person company has sought to distance itself from its Silicon Valley roots. Soylent's goal is not to "disrupt" nutrition, but to supplement it.
This pivot has also come with financial gains. The eight-year old company turned a profit for the first time in years in 2020, thanks to a new formulation, new flavors and a continued focus of premixed, bottled products available in retail locations rather than the traditional mail-order powder the company launched with. The premixed protein drinks are sold at Walmarts and in drug stores like Walgreens, Rite-Aid and, most recently, CVS.
That level of distribution, Vangelov says, has made Soylent into the largest provider of plant-based protein beverages in grocery stores in the U.S.
To long-time Soylent followers, this move to prepackaged, flavored drinks may seem to be a stark departure from the original business model. The company began as mail-ordered powdered formulation that Rhinehart, a Silicon Valley computer engineer dreamt up in response to his busy lifestyle and the high cost of eating well.
The new iteration comes in eight flavors, including, café chai, banana and "original." (Full disclosure: I ate plenty of "original" flavored Soylent back in 2016 and 2017. It was paste-y, rich, and sort of nutty. It tasted like what it was: Something that was filling, probably not bad for me, and designed by people who seemed to hate food and eating.)
As easy as it is to make fun of Soylent, it's got a lot of things going for it. It's vegan. It's gluten free. It contains 100% of all the nutrients, vitamins, and minerals a human being needs. It's a liquid, which is convenient for people who can't chew or don't like to chew. It requires essentially no culinary skills to prepare. It's even cheap—as low as $1.50 per meal in its original powdered formulation.
Jane Burrell, a dietician and professor at Syracuse University, says there are other considerations to make when weighing a cuisine. "It does have a lot of nutrients in it, but it's not a very satisfying and fulfilling way to eat," she said.
"We think about eating as really nourishing your body in terms of the nutrients you need, but it also makes you feel good and gives you a connection with people. It's the context of eating and thinking about your culture and all those things that make you a person. That means eating food that has textures and flavors and smells and brings back memories and feelings."
Of course, not every meal needs to be a culinary experience either. There are plenty of use cases where Burrell says Soylent makes sense. People are actually busy and healthy food often takes time to prepare. If having a Soylent drink keeps you out of the drive-thru line, great, says Burrell.
There's also something to be said for how the drink can help consumers gain or lose weight thanks to how precisely it's formulated. There's no guessing about calories or portions. If you eat a scoop, you know exactly what you're getting.
The company has had success in hospitals, where doctors have used Soylent with patients who are having trouble eating for one reason or another.
"We did a scientific study at UCLA with the throat and neck cancer department. They were extremely happy with the performance," says Vangelov. "The takeaway was that this was the best performing nutrition that they'd seen."
With a freshly-inked deal with CVS and existing distribution channels at Walgreens, Rite-Aid, Target and Wal-mart, the business is transitioning from the first food tech company into the largest provider of plant-based protein beverages in grocery stores in the U.S.
Is it soulless? Maybe, but who cares? It's healthier than the average American diet and better for the planet. It's not going to become the only food anybody eats, and it doesn't want to. Soylent is finally becoming what it has always been: bland.
Here are the latest updates on news affecting Los Angeles' startup and tech communities. Sign up for our newsletter and follow dot.LA on Twitter for more.
Today:
Watch: Curative Sends 240K COVID-19 Tests to Texas
Pandemic Panic Buying is Bringing Soylent a New Kind of Customer
Pandemic Panic Buying is Bringing Soylent a New Kind of Customer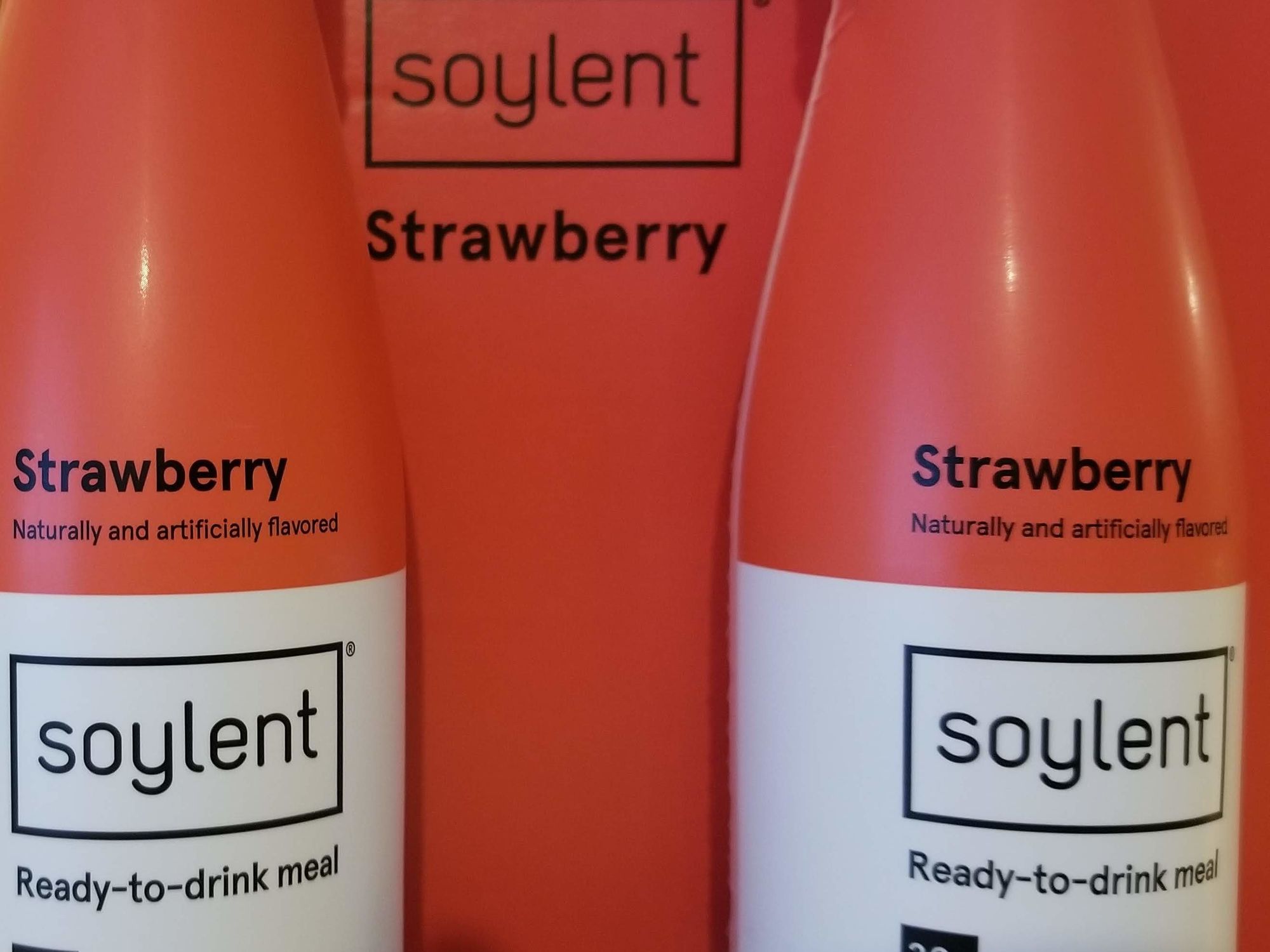 upload.wikimedia.org
Pandemic panic buying is opening up a new customer base for Soylent.
The meal replacement startup says it saw a spike in new online customers in March and April when COVID stay-at-home orders began.
"It's a completely different consumer than what you might think about — the gamer, techie, Silicon Valley profile," CEO Demir Vangelov told dot.LA "That validates the strategy we've had to expand the profile of our consumers and reach into different demographics."
That panic-buying trend, the company said, coupled with Soylent's move into some traditional retail outlets is changing who they're selling to.
Soylent debuted in 7-Elevens in July 2017. As demand in traditional brick-and-mortar stores expanded, they added more national chains in October 2018, including Walmart and Target. Walmart remains their best-performing retailer.
Now, the Los Angeles-based company is working to keep those shoppers in the Soylent community.
"Some of these [customers] bought 20 boxes of powder, a significant amount of food," Vangelov said. "It was very interesting to see how many of those folks are actually going to stick with us."
In June, Soylent released two new flavors, banana and creamy chocolate, and revised their original recipes to include fewer carbs and a lower sugar content per bottle.
"It was a nice way to follow up on all these new consumers," Vangelov said. "March and April were the crazy months when people were buying and over-buying. In May, we saw stable consumption. Now, we're starting to see an extremely strong performance in the retail channels."

Watch: Curative Sends 240K COVID-19 Tests to Texas as Infections Spike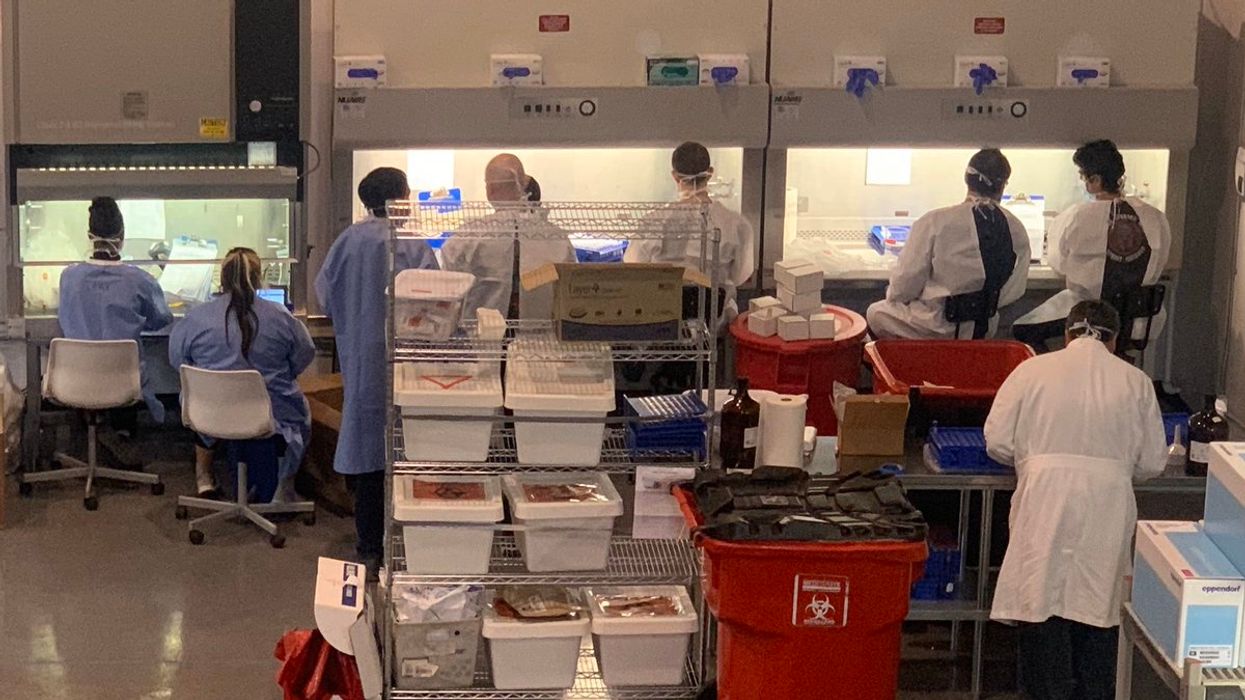 assets.rebelmouse.io
Fred Turner, the twenty-something leading the charge behind coronavirus testing across L.A., posted video on Twitter Tuesday showing 240,000 tests getting ready to head to Texas to support the state's COVID response.
The tests, produced by Turner's company Curative Inc., will land at 11 Texas A&M System universities across the state, according to Texas TV news station KBTX. About 15,000 tests will be shipped to campuses each month, a plan that offers students, faculty and staff access to testing free of charge.
On Wednesday, California reported its highest daily count yet of coronavirus cases, reaching 11,000 confirmed infections. Texas saw its highest daily increase on Tuesday, reaching 10,859 cases.
Curative has been supplying L.A. with their FDA-approved saliva-based test since March. According to the company's studies, Curative's product has a 10% false negative rate — a sensitivity as good if not better than the nasal pharyngeal swab tests, dot.LA's Rachel Uranga reported in her interview with Turner.
Turner, an Oxford dropout, stepped down as head of Shield Bio in January and moved to Southern California for an opportunity to build a lab for coronavirus tests. He now operates labs out of San Dimas and Washington D.C.
From Your Site Articles
Related Articles Around the Web
The terrifying stories of Italian doctors running low on respirators as COVID-19 patients overwhelmed hospitals inspired Joe Wilson, a partner at bioscience venture capital fund MarsBio, to create a way to quickly fund new coronavirus' vaccines, testing kits and other lifesaving ideas.
Over the last week, the fund launched by Soylent Nutrition co-founder and biohacker Rob Rhinehart, has fielded more than a dozen calls and made connections with startups and scientists that have ideas about how to quickly combat the spread of the deadly virus.

One of those known as Curative Inc., led by Fred Turner, has already set up shop in San Dimas and is now ramping up production of testing kits thanks to the connection.
"The stories felt like they couldn't possibly be real as they were so horrific, and yet they kept coming," Wilson said. "There are crises all the time, but I felt like this is one that we can do something and contribute to."
This week, MarsBio posted a call for proposals to those working on research or an idea that would combat the fast-spreading virus, particularly through vaccine development, public safety and prevention, treatment and operational response. The effort is not a venture fund, rather the group is looking for backers for individual projects that can address the pandemic.
"We think we can have a pretty big impact and we are seeing it already," he said.
The idea behind the group is to vet those ideas that can make the highest impact and then help them get funding — whether it be through grants, government, individuals or other sources like connecting them with operational help.
"Even a million dollars from these sources could have an outsize impact on COVID-19 outcomes," Wilson said.
Earlier this week, Bill & Melinda Gates Foundation announced a $125 million effort with Wellcome and Mastercard to form the COVID-19 Therapeutics Accelerator, to find potential treatments. The firm hopes to tap into that new wave of new funding, as the world scrambles to stem the crisis and businesses search for solutions.

To vet the ideas, MarsBio will be bring on other academics, scientists, epidemiologists, clinicians and people outside the firm's core expertise.
"We take a very science-first lead," said general partner Llewellyn Cox, founder of LabLaunch which helps connect early state companies with lab space.
All the partners are trained scientists and entrepreneurs, noted Cox, who holds a doctorate in molecular and cell biology. And the firm, which backs early-stage bioscience companies in Southern California, boasts deep connections in Southern California's lab community.
Through those contacts, Cox put Curative in touch with KorvaLabs, where the Bay area company is now accelerating production of saliva test kits for the novel coronavirus. And the firm is helping Curative raise $800,000 and bulk up its workforce as the company ramps up their output.
"The best case scenario is we put a lot of time and energy into this, we highlight some really good ideas. It turns out to be less of an impact than you expect," Wilson said. "We don't think that's gonna happen. We think it is going to be bad. Hopefully, we can provide some scientific and some some operational support to make life a little bit easier."