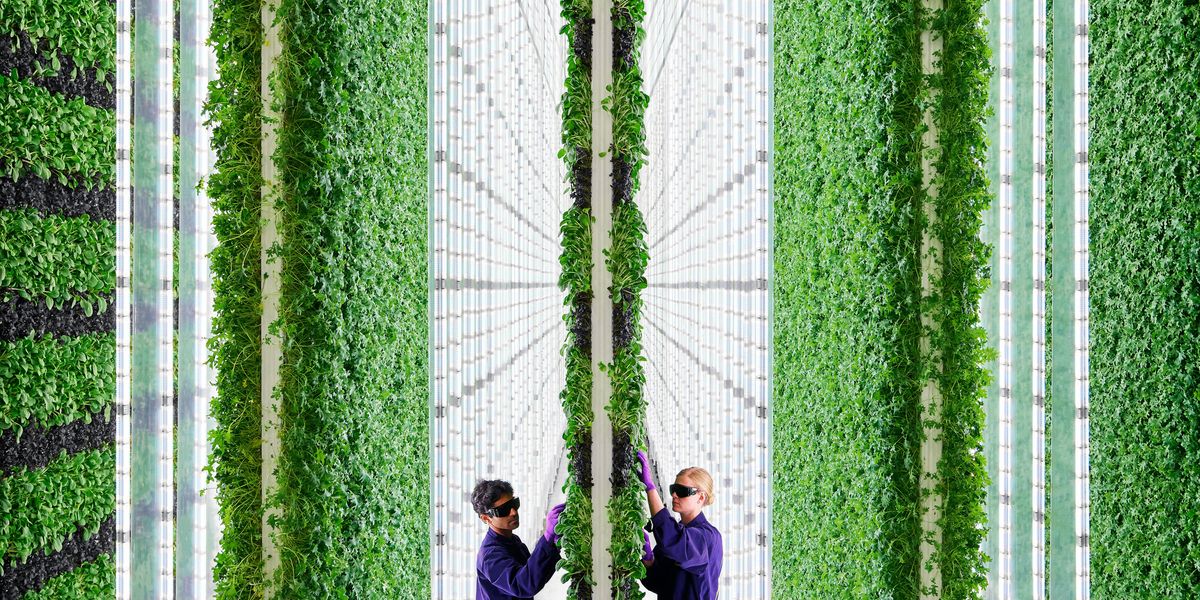 Image courtesy of Plenty
This is the web version of dot.LA's daily newsletter. Sign up to get the latest news on Southern California's tech, startup and venture capital scene.
With Southern California's drought reaching emergency levels, water restrictions are cropping up across the region. The Metropolitan Water District of Southern California is demanding that local agencies reduce consumption by 35% and limit outdoor watering to one day a week in parts of Los Angeles, San Bernardino, and Ventura counties. That adds to a recent executive order by Gov. Gavin Newsom, who declared that the state's Water Board must consider a ban on the watering of decorative grasses around commercial, industrial, and institutional areas.

---
Simply put, Southern Californians must find a way to make due with 80 gallons of water per person per day (the average SoCal resident currently uses somewhere between 100 to 125 gallons of water per day). And if we can't curb our water usage, stricter cuts—including a ban on all outdoor irrigation—could come down as early as September.
But while restrictions aimed at residential water use are important and will be vital to surviving the drought, the fact is that "urban" water usage is a drop in the bucket compared to agriculture, which consumes four times as much H2O in California.
Seeing how this is a tech website, maybe you can guess where I'm going with all this: Is there a technological solution for growing plants with less water? Yes, there is.
Vertical farming is picking up real steam in Southern California. As the name suggests, the technique revolves around growing crops vertically, often forgoing soil in favor of a hydroponic system where roots dangle in a mixture of water and nutrients. This reduces the geographic footprint of a farm substantially, and its water consumption, too. Because there's no runoff, water waste is dramatically reduced compared to traditional farms—with some setups able to grow an equivalent amount of crops with up to 95% less of the wet stuff.
In Los Angeles, the big name in vertical farming is Plenty, which we've covered in the past. The San Francisco-based unicorn is currently growing a host of leafy greens in a building in the middle of Compton, and plans to further scale with the help of a $400 million Series E funding round it raised in January.
In addition to taking up less water and land, vertical farming also brings fresh produce closer to end consumers. Because vertical farms can be placed in dense urban areas and grow produce year-round in a climate-controlled environment, they significantly cut down on the carbon emissions required to ship fruits and vegetables to their end destinations.
Of course, there are limitations to what types of crops can be grown on a vertical farm. So far, the technology has only really been successfully applied at scale to leafy greens, herbs, and a few types of berries. That won't do much to help California reduce the water needed to grow staple crops like grapes, almonds, oranges and walnuts—but then again, the technology is still relatively young.
There's a strange logical fallacy that people often fall victim to when discussing environmental efforts. It goes something like: "This isn't the biggest issue, so we shouldn't focus our efforts here." Is banning plastic straws going to clean up the Great Pacific Garbage Patch? No. Would eating less red meat eliminate global CO2 emissions? No. Is vertical farming going to solve Southern California's drought? No.
But solving the climate crisis requires a million tiny victories like these, which help us progress to where we need to be. The gains from embracing vertical farming alone won't mean anything if we don't make a drastic shift toward renewable energy sources, zero-emission vehicles and other sustainable solutions—but that doesn't mean they don't matter. — David Shultz