How NASA Satellite Images Could Influence Climate Change Policy
Samson Amore
Samson Amore is a reporter for dot.LA. He holds a degree in journalism from Emerson College. Send tips or pitches to samsonamore@dot.la and find him on Twitter @Samsonamore.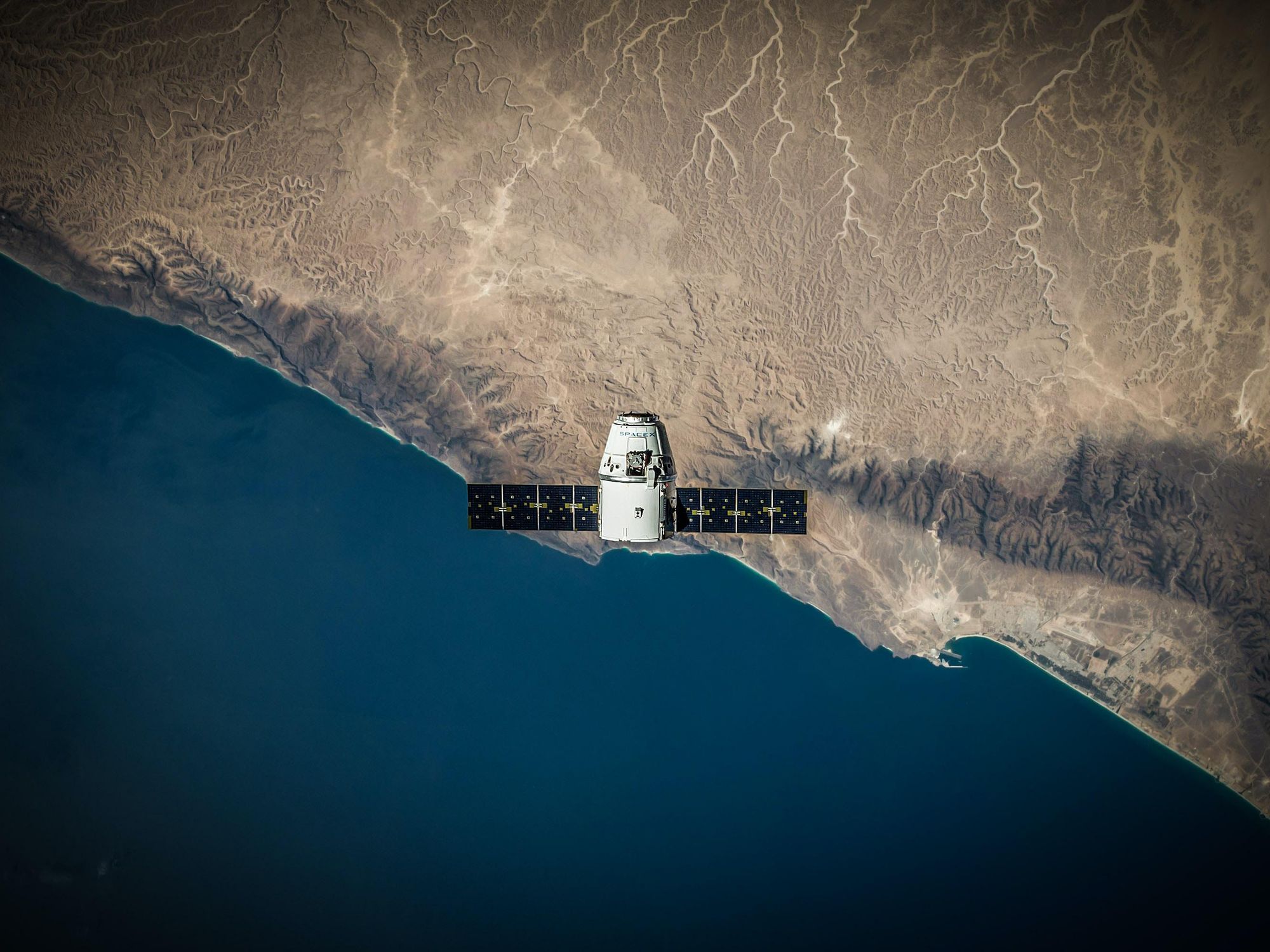 To most, NASA's satellite images of Southern California space look like a weather map, but the yellow clusters that hover over downtown L.A. and Long Beach don't signify rain. Instead they represent high levels of carbon dioxide, a greenhouse gas that is fueling climate change.
---
Carbon dioxide levels are at an all time high, despite the pandemic and researchers have been searching for ways to offset it.
The images released this week are the first of what it's calling the most accurate maps from space that show humans' influence on carbon dioxide levels. NASA researchers hope the new data, centered on the Los Angeles basin, can be used to persuade lawmakers to pass more aggressive policies to fight climate change.
They were captured last February by a first-of-its-kind measurement system dubbed the Orbiting Carbon Observatory 3. Located at the International Space Station the device uses a telescope and three spectrometers to measure the electromagnetic spectrum of sunlight to detect carbon dioxide. Launched in May 2019, the project began at NASA in 2012.
It can measure up to 40 locations per day in Southern California, with a focus on L.A. and other areas showing high carbon emissions.
Carbon Dioxide Over the L.A. Metropolitan Areawww.youtube.com
JPL research scientist Matthäus Kiel is a lead researcher on the project which released its first map this week. He told dot.LA that researchers decided to focus on Los Angeles first, not just because the NASA-managed Jet Propulsion Laboratory is in Pasadena but because the megapolis has long-standing emissions data.

"We still have a long way to go to provide emissions estimates that will be directly used, but I think we are in a good way," Kiel said. "There's no place like L.A., (where) their emissions are well reported already."
A growing network of sensors on the ground, including a few at JPL partner Caltech, are used by researchers to verify the data from space. Kiel said the plan is to network with universities across the country that have their own emissions sensors to collect and verify more readings.
So far, the satellite readings have been almost exact mirrors of the data on the ground, proving to scientists that it's possible to take these kinds of readings millions of miles away from the Earth's surface.
It's also key that JPL can double-check its data because many environmental factors, from wind to changing weather, can impact the spread and density of CO2.
Kiel said a zoomed-out view from space provides a more accurate way to visualize changes in carbon emissions around the world and he sees its potential for measuring data in remote locations across continents.
"This data can be used to inform policymakers [and] they can use the data to make informed decisions about, for example, emission reduction policies that many cities have in place," Kiel said.
The planet is at a turning point in its climate change battle. An intergovernmental panel told NASA recently that "taken as a whole, the range of published evidence indicates that the net damage costs of climate change are likely to be significant and to increase over time."
These costs include rising sea levels and melting glaciers, changes in rainfall, stronger hurricanes and rising CO2 levels in the atmosphere, which the OCO-3 project at NASA is currently mapping.
By the year 2100, sea levels are expected to rise 1 to 9 feet globally, NASA estimates.
Kiel said he was surprised by just how much local weather changed the CO2 readings that are visible from space, using their OCO-3 instrument.
"Sometimes we saw days where we barely saw elevations of CO2 over L.A. [and] this was interesting to see and something that we haven't seen before that we were not able to monitor before," Kiel said. "it was interesting to see how these values move with the different meteorological conditions."
The Los Angeles metro area is the first place JPL has mapped with OCO-3, but Kiel said the plan is to eventually expand the lens to offer a global view of carbon emissions.
The easiest way to do that is to start in places that already have working sensors on the ground. Kiel noted that NASA might look to map Tokyo, the Bay Area or Boston next, since they already have sensors set up in those areas.
"There's a lot ahead of us," Kiel said. "We usually tend to look to the cities where we have ground-based networks just to make sure we can validate the data before we expand to a wider global sense."
Samson Amore
Samson Amore is a reporter for dot.LA. He holds a degree in journalism from Emerson College. Send tips or pitches to samsonamore@dot.la and find him on Twitter @Samsonamore.
https://twitter.com/samsonamore
samsonamore@dot.la