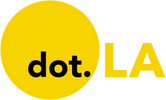 Get in the KNOW  
  on LA Startups & Tech  
X
Trump Gives TikTok and Oracle Deal His 'Blessing'
Gen Z Is Turning to TikTok as Go-To Search Engine, Claims Google
Kristin Snyder
Kristin Snyder is dot.LA's 2022/23 Editorial Fellow. She previously interned with Tiger Oak Media and led the arts section for UCLA's Daily Bruin.
03:11 PM | July 14, 2022
TikTok has already dominated the social media landscape. Now, its users are helping it become a search engine.
While at Fortune's Brainstorm Tech conference, Google Senior Vice President Prabhakar Raghavan said internal research indicates that users aged 18 to 24 are forgoing Google Search or Maps and instead sending their inquiries to social media sites. Despite growing concern about misinformation on such platforms, TechCrunch reported that TikTok and Instagram are now steering attention away from the core feature that launched the company into notoriety.
---
"We keep learning, over and over again, that new internet users don't have the expectations and the mindset that we have become accustomed to," Raghavan said at the conference.
Google, for its part, wants to highlight TikTok and Instagram videos in its search engine. Additionally, Raghavan said the search engine is incorporating more visuals while also leaning into voice searches.
As TikTok users film their meals and often add short, quippy reviews, Raghavan said Gen Z is turning to social media apps for their next lunch spot. Many TikTok users turn to influencers for food suggestions, with Los Angeles restaurants like The Red Chickz and Paris Tokyo gaining notoriety on the app.
Users often check the app for a wide range of recommendations. Raghavan's statements confirm that TikTok users are turning to the video-sharing app for information. Videos under the hashtag for facts, hacks and recommendations, #tiktoktaughtme, have gained a cumulative 8 billion views.
Influencers on TikTok, however, often do not accurately disclose when a video includes sponsored content, as required by the Federal Trade Commission. And marketing companies have shifted to incorporate ideologies, like Urban Legend, an ad-tech startup that recruits social media celebrities from macro to nano to create content around everything from climate change to discouraging mask mandates. Urban Legend's strategy draws on the idea that users who turn to influencers for recipe recommendations or fashion trends may also trust their opinion on political issues—even if many of the posts were not flagged as sponsored.
TikTok has also come under fire for misinformation—from the potentially harmful abortion tips to international elections to Russia's invasion of Ukraine, the app has been criticized for not doing enough to combat it. Google has also been criticized for how its algorithm can highlight misinformation, such as suggesting "fake" abortion clinics.
With TikTok's growing popularity, Google must contend with how to capture Gen Z's attention as they try to retain that audience. And TikTok, for all its problems, has helped communities come together to inform people about topics ranging from autism diagnoses for women to astrological terms to LGBTQ+ information. Suggestions get local, too, with Los Angeles residents sharing free things to do downtown, vintage stores to shop at and museums to visit—succinctly providing recommendations with flashy videos.
Kristin Snyder
Kristin Snyder is dot.LA's 2022/23 Editorial Fellow. She previously interned with Tiger Oak Media and led the arts section for UCLA's Daily Bruin.
https://twitter.com/ksnyder_db
03:49 PM | October 14, 2022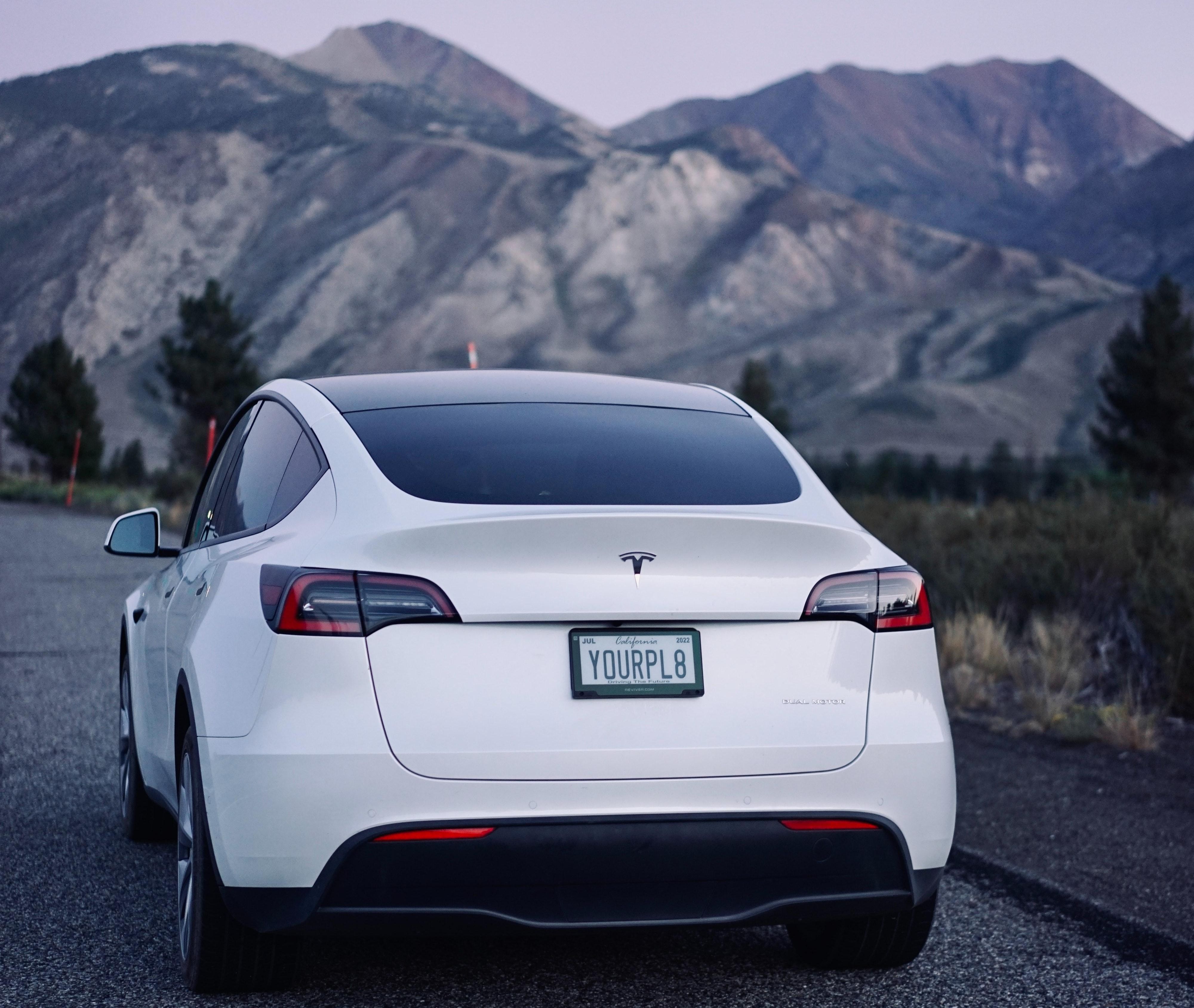 Thanks to a new bill passed on October 5, California drivers now have the choice to chuck their traditional metal license plates and replace them with digital ones.
The plates are referred to as "Rplate" and were developed by Sacramento-based Reviver. A news release on Reviver's website that accompanied the bill's passage states that there are "two device options enabling vehicle owners to connect their vehicle with a suite of services including in-app registration renewal, visual personalization, vehicle location services and security features such as easily reporting a vehicle as stolen."
Reviver Auto Current and Future CapabilitiesFrom Youtube
There are wired (connected to and powered by a vehicle's electrical system) and battery-powered options, and drivers can choose to pay for their plates monthly or annually. Four-year agreements for battery-powered plates begin at $19.95 a month or $215.40 yearly. Commercial vehicles will pay $275.40 each year for wired plates. A two-year agreement for wired plates costs $24.95 per month. Drivers can choose to install their plates, but on its website, Reviver offers professional installation for $150.

A pilot digital plate program was launched in 2018, and according to the Los Angeles Times, there were 175,000 participants. The new bill ensures all 27 million California drivers can elect to get a digital plate of their own.
California is the third state after Arizona and Michigan to offer digital plates to all drivers, while Texas currently only provides the digital option for commercial vehicles. In July 2022, Deseret News reported that Colorado might also offer the option. They have several advantages over the classic metal plates as well—as the L.A. Times notes, digital plates will streamline registration renewals and reduce time spent at the DMV. They also have light and dark modes, according to Reviver's website. Thanks to an accompanying app, they act as additional vehicle security, alerting drivers to unexpected vehicle movements and providing a method to report stolen vehicles.
As part of the new digital plate program, Reviver touts its products' connectivity, stating that in addition to Bluetooth capabilities, digital plates have "national 5G network connectivity and stability." But don't worry—the same plates purportedly protect owner privacy with cloud support and encrypted software updates.

5 Reasons to avoid the digital license plate | Ride TechFrom Youtube
After the Rplate pilot program was announced four years ago, some raised questions about just how good an idea digital plates might be. Reviver and others who support switching to digital emphasize personalization, efficient DMV operations and connectivity. However, a 2018 post published by Sophos's Naked Security blog pointed out that "the plates could be as susceptible to hacking as other wireless and IoT technologies," noting that everyday "objects – things like kettles, TVs, and baby monitors – are getting connected to the internet with elementary security flaws still in place."
To that end, a May 2018 syndicated New York Times news service article about digital plates quoted the Electronic Frontier Foundation (EFF), which warned that such a device could be a "'honeypot of data,' recording the drivers' trips to the grocery store, or to a protest, or to an abortion clinic."
For now, Rplates are another option in addition to old-fashioned metal, and many are likely to opt out due to cost alone. If you decide to go the digital route, however, it helps if you know what you could be getting yourself into.
Steve Huff
Steve Huff is an Editor and Reporter at dot.LA. Steve was previously managing editor for The Metaverse Post and before that deputy digital editor for Maxim magazine. He has written for Inside Hook, Observer and New York Mag. Steve is the author of two official tie-ins books for AMC's hit "Breaking Bad" prequel, "Better Call Saul." He's also a classically-trained tenor and has performed with opera companies and orchestras all over the Eastern U.S. He lives in the greater Boston metro area with his wife, educator Dr. Dana Huff.
steve@dot.la
05:57 PM | January 25, 2022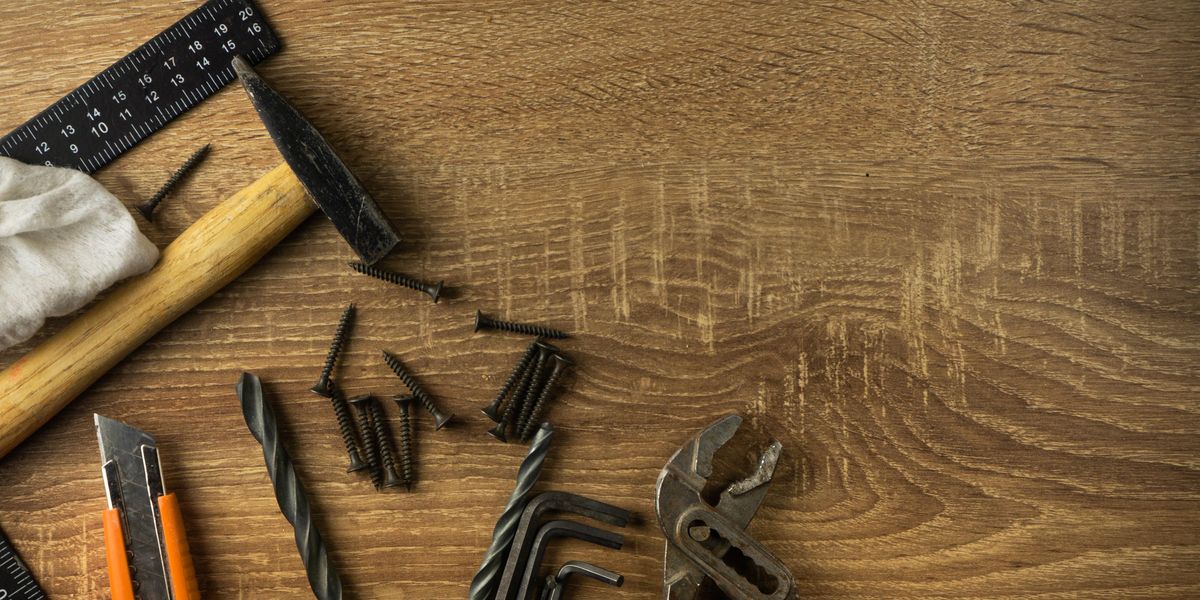 ServiceTitan—which has parlayed its field service software for contractors into one of Southern California's most valuable tech startups—has reportedly confidentially filed for an initial public offering, Business Insider reported Tuesday.

The Glendale-based firm is said to be pursuing a valuation as high as $18 billion via an IPO sometime this year—though the report cautioned that both the timing and valuation could change. At that figure, ServiceTitan would rank among the five-most valuable venture capital-backed businesses in Southern California, according to Pitchbook data.
Reuters previously reported that ServiceTitan had begun preparing for an IPO last fall.
ServiceTitan's software offers back-office tools for a wide range of service industries, from plumbing and landscaping to pest control and HVAC. It has grown in part by gobbling up other businesses, such as landscaping software provider Aspire and pest control-focused platforms ServicePro and, earlier this month, FieldRoutes.
The startup—founded in 2012 by Armenian immigrants Ara Mahdessian and Vahe Kuzoyan—has also secured venture funding at a prolific rate. ServiceTitan has raised a total of $1.1 billion in capital to date, according to PitchBook data—most recently a $200 million Series G round that closed last June. At the time, the firm pegged its valuation at $9.5 billion.
ServiceTitan's investors include prominent venture capital firms Tiger Global and Sequoia, as well as private equity firms Thoma Bravo and Arena Holdings. Santa Monica-based VC firm Mucker Capital is also among ServiceTitan's backers.
Representatives for ServiceTitan did not immediately respond to a request for comment on the Business Insider report.
Harri Weber
Harri is dot.LA's senior finance reporter. She previously worked for Gizmodo, Fast Company, VentureBeat and Flipboard. Find her on Twitter and send tips on L.A. startups and venture capital to harrison@dot.la.