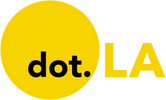 Get in the KNOW
on LA Startups & Tech
X
Francesca Billington
Francesca Billington is a freelance reporter. Prior to that, she was a general assignment reporter for dot.LA and has also reported for KCRW, the Santa Monica Daily Press and local publications in New Jersey. She graduated from Princeton in 2019 with a degree in anthropology.
Tech agricultural unicorn Plenty is gearing up to hire 50 full-time employees to run a new vertical farm monitored by robots in Compton.
The farm, which will open in 2021, will grow leafy greens and Driscoll's branded strawberries, showcasing Plenty's indoor hydroponic farming. CEO and co-founder Matt Barnard says it's more efficient than traditional farming, which is weather-sensitive and requires large plots of land.
---
"We're severely straining our environment," said Barnard, a former tech executive who grew up on a farm in Wisconsin. "Plenty farms aren't vulnerable to nature's threats, such as storms, flooding, heat, pests and pathogens the way outdoor farms are."
And they're unlike the popular images of commercial farms that stretch acre after acre of a single crop. Plenty's farm grows up instead of out.
Green walls of lettuce and arugula grow on vertically stacked beds, using less than 5% of the water required for traditional agriculture and less than 1% of the space. Since shelter-in-place began, the company has shipped out two to three times more food every week.
The San Francisco-based startup will get a boost from the $140 million Series D round it announced last week, led by Softbank, along with berry grower Driscoll's Inc., to establish its second facility. Their first farm was on Google's Mountain View campus, where the company tested hundreds of crop varieties before stocking stores with greens in the Bay Area.
The Compton facility will help Plenty supply 431 Albertsons-owned grocery stores with strawberries and greens across the state — including Safeway, Vons and Pavilions — in a deal struck this summer.
Moving to Compton
Barnard's team looked at over 180 site options across L.A. before settling on a location in Compton, which he calls "a perfect spot" because of the city's agricultural history that harks back centuries and is evident in Richland Farms, a still-rural area. He was also interested in the high density of households lacking access to healthy food.
The 50 new positions for growers, technicians, logistics and operations managers at the Compton farm will be posted by the end of the month, spokesperson Jane Gideon said.
The move down to L.A. is likely the first in a series of new farms Plenty is planning to build. What began in late 2018 as a line of boxed produce sold in Bay Area grocery chains can now be found in retailers such as Whole Foods.
For an industry that didn't exist seven years ago, vertical farming is thriving, Dickson Despommier, professor emeritus of Public and Environmental Health at Columbia University told dot.LA. He coined the term vertical farm in 1999.
"In Los Angeles, you don't have to go too far to get into the fire zone and once you're there you realize that it used to be farmland," Despommier said. "The Central Valley of California is doomed. And by the way, how do you think they're trying to put out those fires? They're using water that would ordinarily be used for irrigation."
He said that not everyone is sold on the idea of growing food inside. Part of the marketing challenge for companies like Plenty is reassuring consumers and buyers that their produce is just as healthy (if not moreso) as traditionally grown produce.
"They think that farming outdoors is natural and farming indoors is unnatural," he said.
Still, it's catching on.
On Tuesday, BrightFarms, which also grows produce in hydroponic farms and sells it in retailers like Kroger and Walmart, announced a $100 million raise this week. The New York-based company is currently developing three new farms in North Carolina, Massachusetts and Texas, they said in a statement.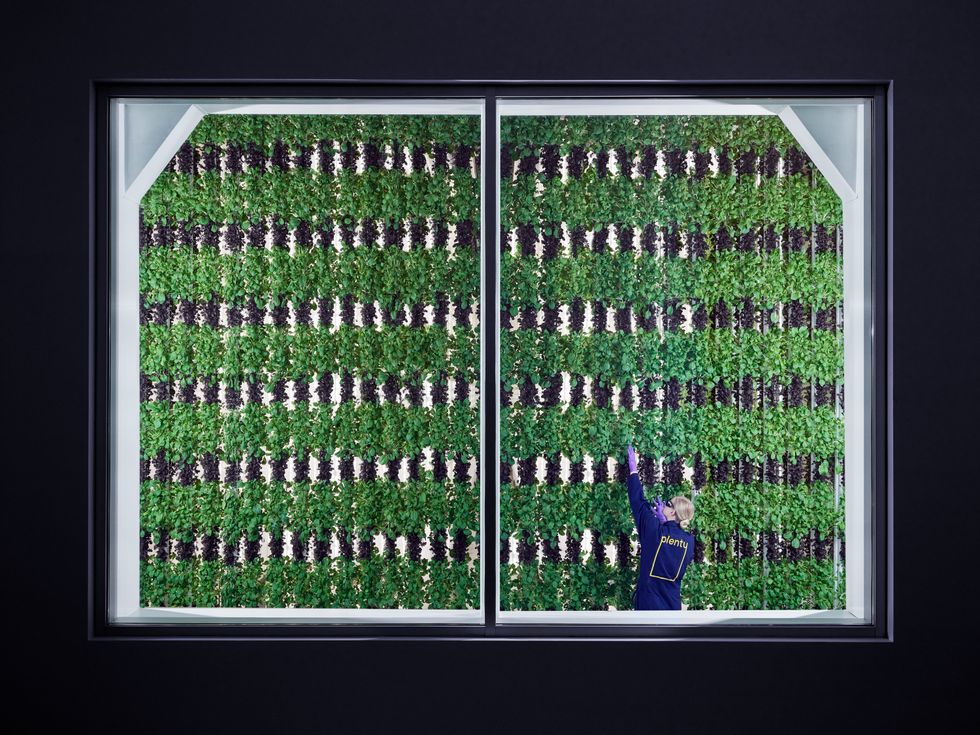 The first company Despommier heard of that was growing food indoors was Newark-based AeroFarms, which was funded by investors including Goldman Sachs as well as the city of Newark, which saw it as a hiring opportunity for its residents. A similar social mission defines Vertical Harvest in Jackson, Wyoming, a company that hires employees with developmental disabilities such as Down Syndrome and Autism.

The Indoor Model
Plenty wants to churn out accessible produce that also tastes better, a way of encouraging consumers to buy more because it's "the most desirable option."
"One of the missions of Plenty is to move the world from a calorie-rich diet to a nutrient-rich one," Barnard said. "That means more plants that taste amazing."
The components that determine flavor in crops include light, climate, water and stress, Barnard said, which the agricultural industry can't manipulate simultaneously on outdoor farms.
"Now that we can control things like light and climate recipes, we have the privilege to control flavor," he said. "We view our competition as all the stuff in the middle of the store — highly processed foods with lots of sugar."
Back at Plenty's first farm, employees would walk the produce to the Google cafe to ask chefs for instant feedback on fresh arugula and bok choy. The startup now owns a research farm in Laramie, Wyoming, where scientists test plant varieties and growing conditions, and a production farm in South San Francisco.
Their line of pesticide-free produce like baby kale and lettuce mixes are ready to eat out of the box because human hands don't touch them. Even though robots and sensors manage daily tasks like watering plants and purifying the facility air, Plenty hasn't cut out human work.
A 4.5 ounce box of Plenty greens sells for $4.99 on Instacart, and prices will remain consistent as products are stocked in the organic sections of grocery stores across the state.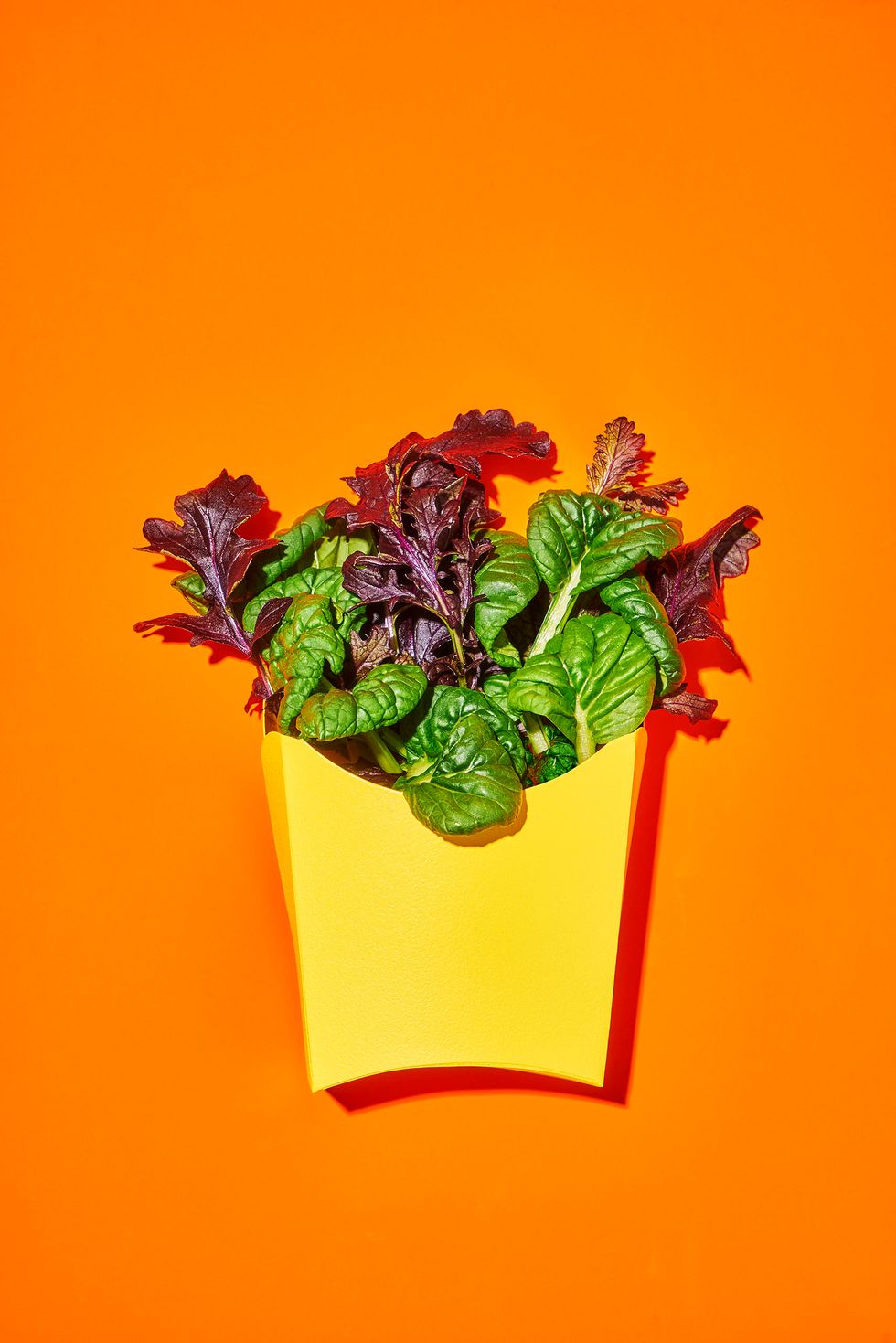 The company went with Albertsons in hopes of reaching the largest number of consumers in California. The retail giant reported this week that business in its retail stores rose 13.8% during its second quarter, which ended on September 12.

Like most of its competitors, Plenty only sells leafy greens at the moment. But that will change with the Compton farm, which will grow strawberries as well.
Plenty and Driscolls have begun early stages of research and development for their strawberries at an indoor farm in Wyoming. Testing will be completed before the companies roll out their production in Compton, senior VP of Global R&D at Driscoll's Scott Komar said.
He added that his company, now an investor of Plenty, backs the startup for two reasons: the promise of "controlled growing environments" and the chance to move fruit production to underserved locations.
"These opportunities go beyond berries," Komar said.
Francesca Billington
Francesca Billington is a freelance reporter. Prior to that, she was a general assignment reporter for dot.LA and has also reported for KCRW, the Santa Monica Daily Press and local publications in New Jersey. She graduated from Princeton in 2019 with a degree in anthropology.
https://twitter.com/frosebillington
francesca@dot.la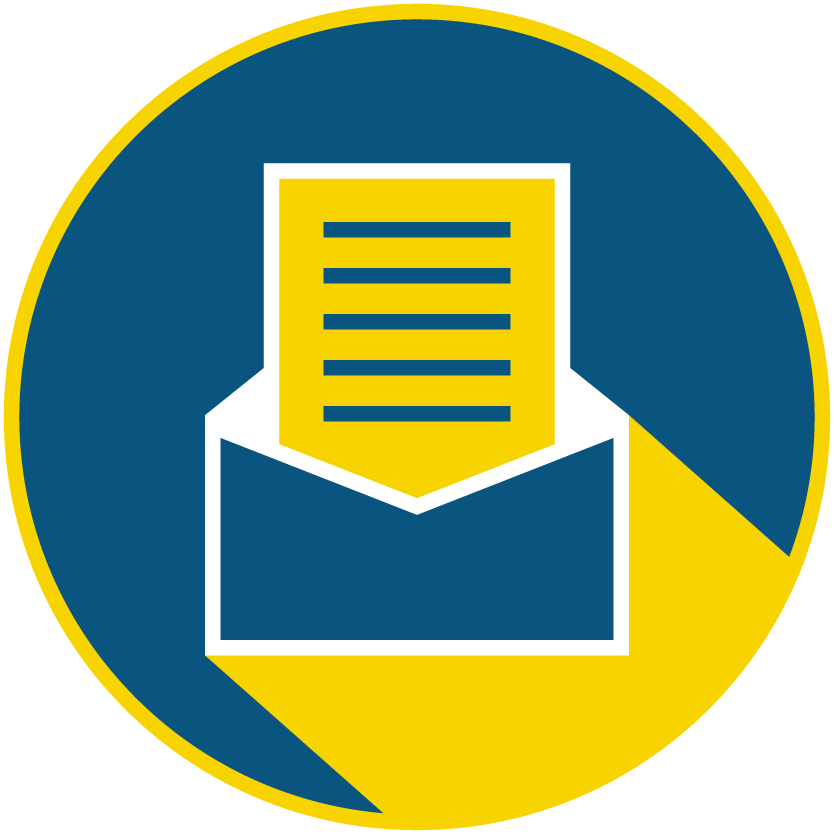 Subscribe to our newsletter to catch every headline.
Nick Kazden
Nick Kazden is a freelance writer who lives and writes in Los Angeles.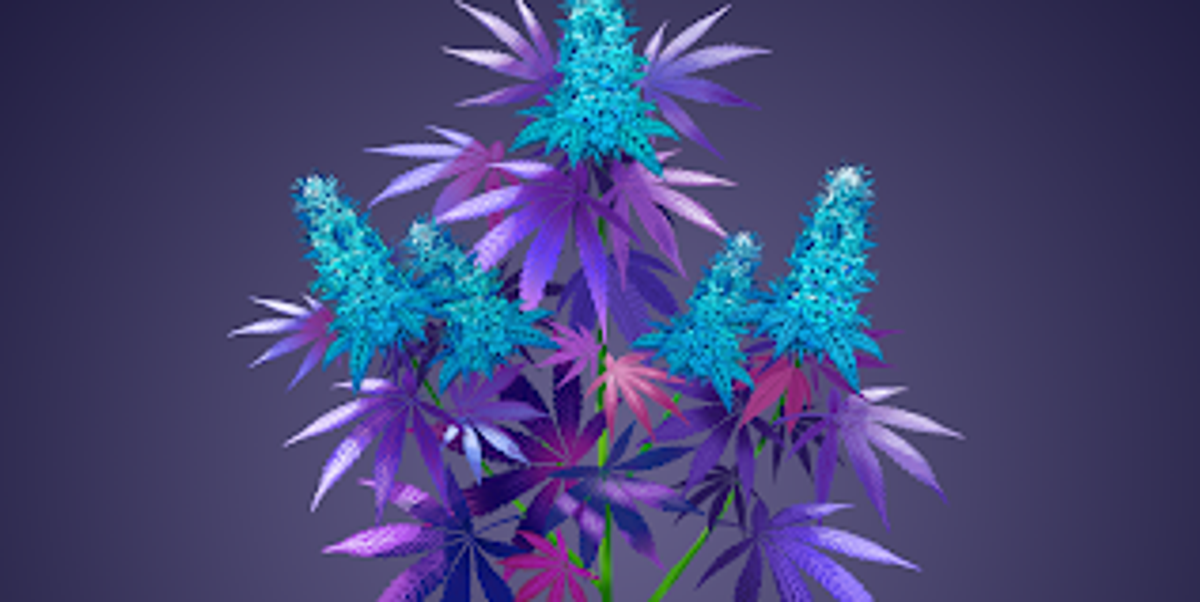 Image courtesy of Crypto Cannabis Club
While many cannabis firms are still figuring out how to incorporate the metaverse and Web3 applications like NFTs, Canoga Park's Saucey Farms & Extracts has become one of the first business to offer THC products in the metaverse as part of a dispensary in Cryptovoxels, a virtual platform build on the Ethereum blockchain. Local weed brand Califari, meanwhile, recently sold NFT artwork to support the cannabis-oriented criminal justice nonprofit The Last Prisoner Project. Then there's groups like the Crypto Cannabis Club (CCC), an organization centered around 10,000 "NFTokers" that gives holders discounts on cannabis products and has hosted weed-themed meetups in the Decentraland metaverse.
According to Crypto Cannabis Club CEO Ryan Hunter, about 20% of the community is based in California, with the organization's most active chapter located in Southern California. Hunter said that CCC uses different metaverses based on its needs; if the Club wants to host virtual 4/20 or 7/10 gatherings for all of its members, those would take place in Decentraland because it's "more of a wide-open space," while interactive gaming experience would be on The Sandbox platform, where noted weed entrepreneur Snoop Dogg has already staked a claim.
Hunter views the metaverse as a bridge between real-world cannabis enthusiasts and those who are passionate about virtual experiences.
"We're trying to intentionally create a community of folks that are part of the cannabis community in the real world, and want to be a part of the cannabis community as it expands into the metaverse [and] these virtual communities that are developing," he said.

In addition to cannabis ventures, artists are also exploring how the metaverse and Web3 can help them connect with new audiences. Reece Kinsbursky, art director of the The Artist Tree dispensary chain, told dot.LA that he has received interest from artists about showing their NFT artwork on the dispensary's walls; one even explored marketing a piece for sale via a QR code that would be displayed in the dispensary. (While The Artist Tree does not currently display NFT art at its stores, Kinsbursky didn't rule it out in the future.)
"It certainly has the capabilities to change a lot in how the ecommerce space functions," he said of the overlap between NFTs and cannabis. "But it's too soon to tell."
Cannabis aside, the metaverse is blossoming into a major focus for tech companies in Los Angeles. From social media companies like Snap to entertainment giants like Disney, there are no shortage of players leveraging virtual reality to grow their businesses and expand how they interact with audiences.
Likewise, Hunter and other cannabis entrepreneurs hope that engaging with metaverse platforms can expand their brand awareness and ecommerce presence. In addition to launching a direct-to-consumer offering—featuring collectible NFTs—in partnership with delivery company CampNova, CCC is building a dispensary in Cryptovoxels to display products from partner brands. In time, Hunter wants the virtual dispensary experience to mirror the real one, complete with a cultivation space where visitors can learn about the growing process.
As for cannabis consumers who may doubt the metaverse's potential, Hunter believes a little skepticism is healthy."I think there's every reason for them to be suspicious, and that's a great way to approach it," he said. "I'm not trying to convince anybody. We're trying to create a community that earns its place—and hopefully we'll find folks who are open-minded, and they'll tell friends who are less open-minded and convince them."
From Your Site Articles
Related Articles Around the Web
Nick Kazden
Nick Kazden is a freelance writer who lives and writes in Los Angeles.
Keerthi Vedantam
Keerthi Vedantam is a bioscience reporter at dot.LA. She cut her teeth covering everything from cloud computing to 5G in San Francisco and Seattle. Before she covered tech, Keerthi reported on tribal lands and congressional policy in Washington, D.C. Connect with her on Twitter, Clubhouse (@keerthivedantam) or Signal at 408-470-0776.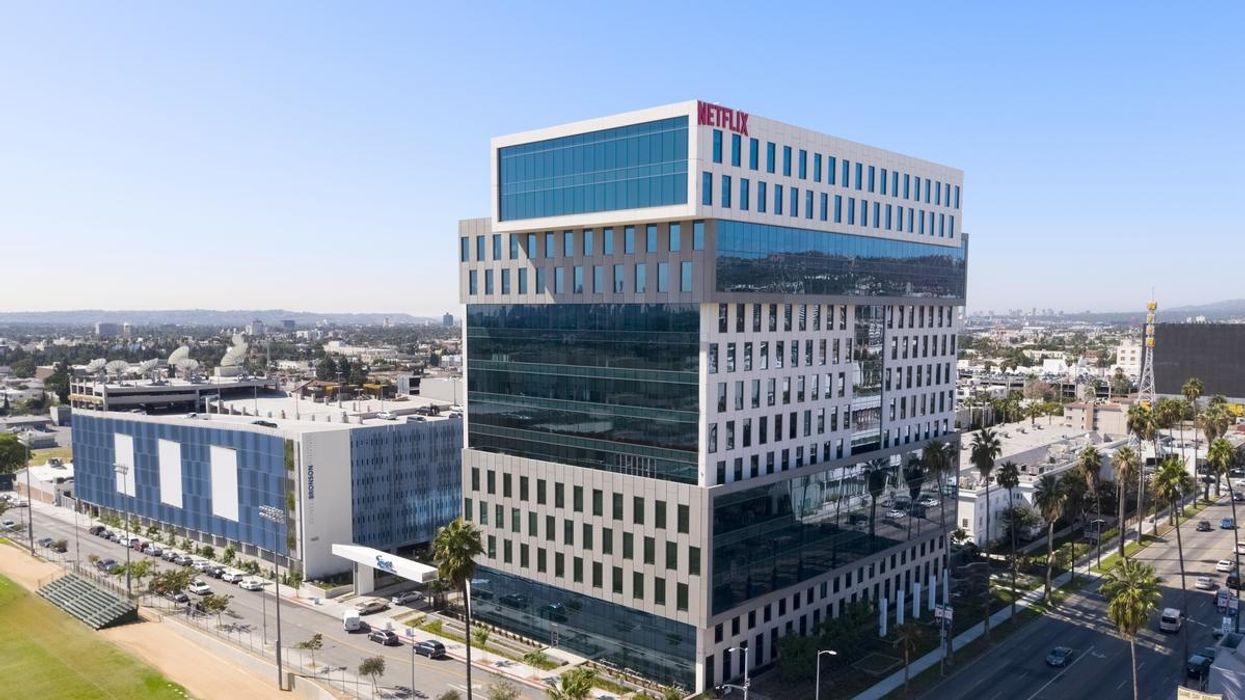 Netflix and Google Are Poised to Dominate L.A. After the Pandemic
Are the upfronts turning into TV execs' personal "Black Mirror'' episode?
The annual feeding frenzy—in which C-suite television executives auction off highly-viewed (and costly) advertising time slots— is changing as new streaming behemoths shake up the market. The event often gives viewers and industry watchers insight on what shows are poised to become cultural phenomena, but that too seems to be disrupted at this year's proceedings.
It's been two years since major networks and television players convened in New York for a week, and it's clear that technology is going to change a lot about how the process works.
Streaming, a popular way to view content, doesn't follow traditional ad slots the way broadcast does. Nonetheless, last year ad-enabled streaming services–including Peacock and Hulu–slurped up a large slice of ad dollars. But this year may prove a turning point, as services like HBOMax and Disney Plus begin tinkering with ad-laced streaming, and Netflix promises to quickly roll out an ad-supported subscription tier. Large networks like ABC and NBC will have to start competing with streaming for the favor of companies and their ad money.
Another thing changing the market: the ads themselves. With more data at their fingertips, streaming services can offer far more personalized and targeted services than their network counterparts. Netflix and Disney collect mountains of data that can gauge what ads are most relevant to their viewers. That's a huge plus for advertisers, even if streaming services like Disney restrict what kind of ads it will show.
Legacy TV companies have already taken note. NBCUniversal took great pains at Monday's pitch meeting to offer their Peacock streaming service as an example of a dual streaming-and-broadcast model and lambasted streaming services that once showed disdain for advertisers and ad breaks.
"At those companies, advertising could seem like an afterthought… or even worse, a new idea for a revenue stream, but not here," NBCUniversal's ad sales chief Linda Yaccarino said, according to The Hollywood Reporter. "At NBCUniversal, advertising has always been an asset for our business… designed to enhance your business."
Adding to the instability, Nielsen ratings, which has been the universal standard for measuring viewership, is being challenged. The company's ratings were once the gold standard used, in part, to determine the time slots and networks that had the most viewers (and which became the most coveted by advertisers).
Last year, Variety reported major networks complained that the company was likely undercounting viewership due to pandemic-related restrictions, like being unable to go into peoples' homes and making sure the data-collecting technology was properly working. In its wake, software-enabled startups have popped up to better gather data remotely.
Washington-based iSpot.tv received a $325 million investment from Goldman Sachs after acquiring similar companies including El Segundo-based Ace Metrix and Temecula-based DRMetrix. Pasadena-based tvScientific raised $20 million in April to glean adtech data from smart tvs. Edward Norton's adtech firm EDO raised $80 million in April and booked a deal with Discovery ahead of the upfronts.
Nielsen also lost its accreditation with the Media Ratings Council, and without a standard ratings guide for the industry, navigating the upfronts will be a far more uncertain and nebulous process for both networks and advertisers.
With tens of billions of dollars on the line, advertisers are demanding more than just well-produced shows networks and streaming services alike—sophisticated ad placements is the name of the game.
From Your Site Articles
Related Articles Around the Web
Keerthi Vedantam
Keerthi Vedantam is a bioscience reporter at dot.LA. She cut her teeth covering everything from cloud computing to 5G in San Francisco and Seattle. Before she covered tech, Keerthi reported on tribal lands and congressional policy in Washington, D.C. Connect with her on Twitter, Clubhouse (@keerthivedantam) or Signal at 408-470-0776.
Samson Amore
Samson Amore is a reporter for dot.LA. He previously covered technology and entertainment for TheWrap and reported on the SoCal startup scene for the Los Angeles Business Journal. Samson is also a proud member of the Transgender Journalists Association. Send tips or pitches to samsonamore@dot.la and find him on Twitter at @Samsonamore. Pronouns: he/him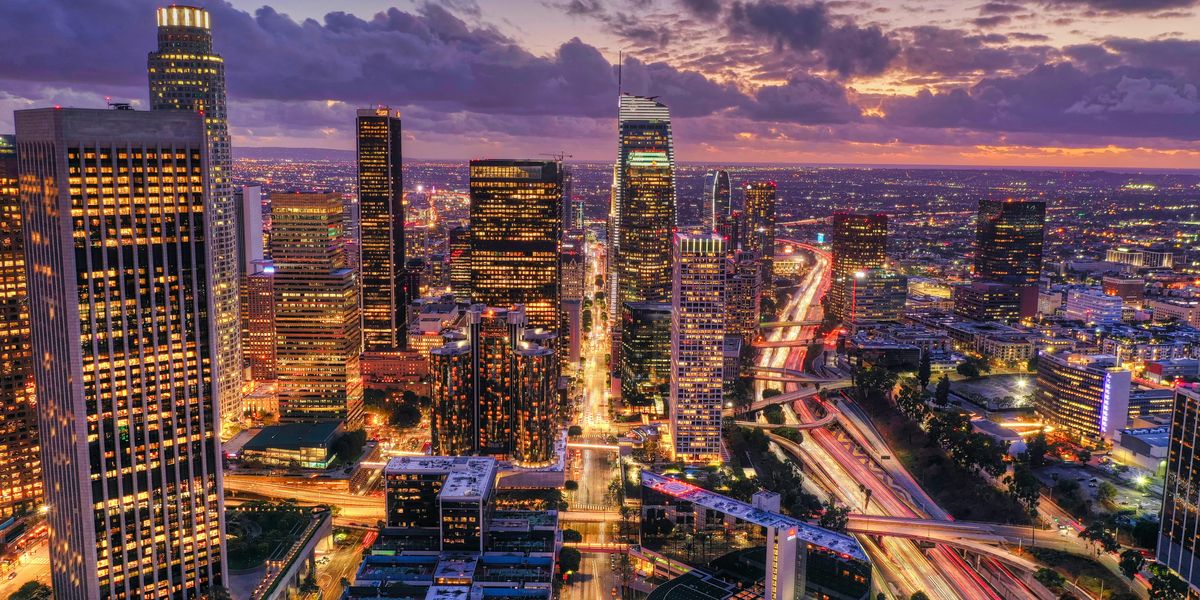 The Los Angeles Tourism Department partnered with curiosities and travel website Atlas Obscura for a first of its kind digital interactive map of L.A. County's top attractions, just in time for the summer influx of tourists.
Visitors to L.A. – or locals looking for a fun reason to leave their apartments – can scroll the interactive map on a browser or download the app.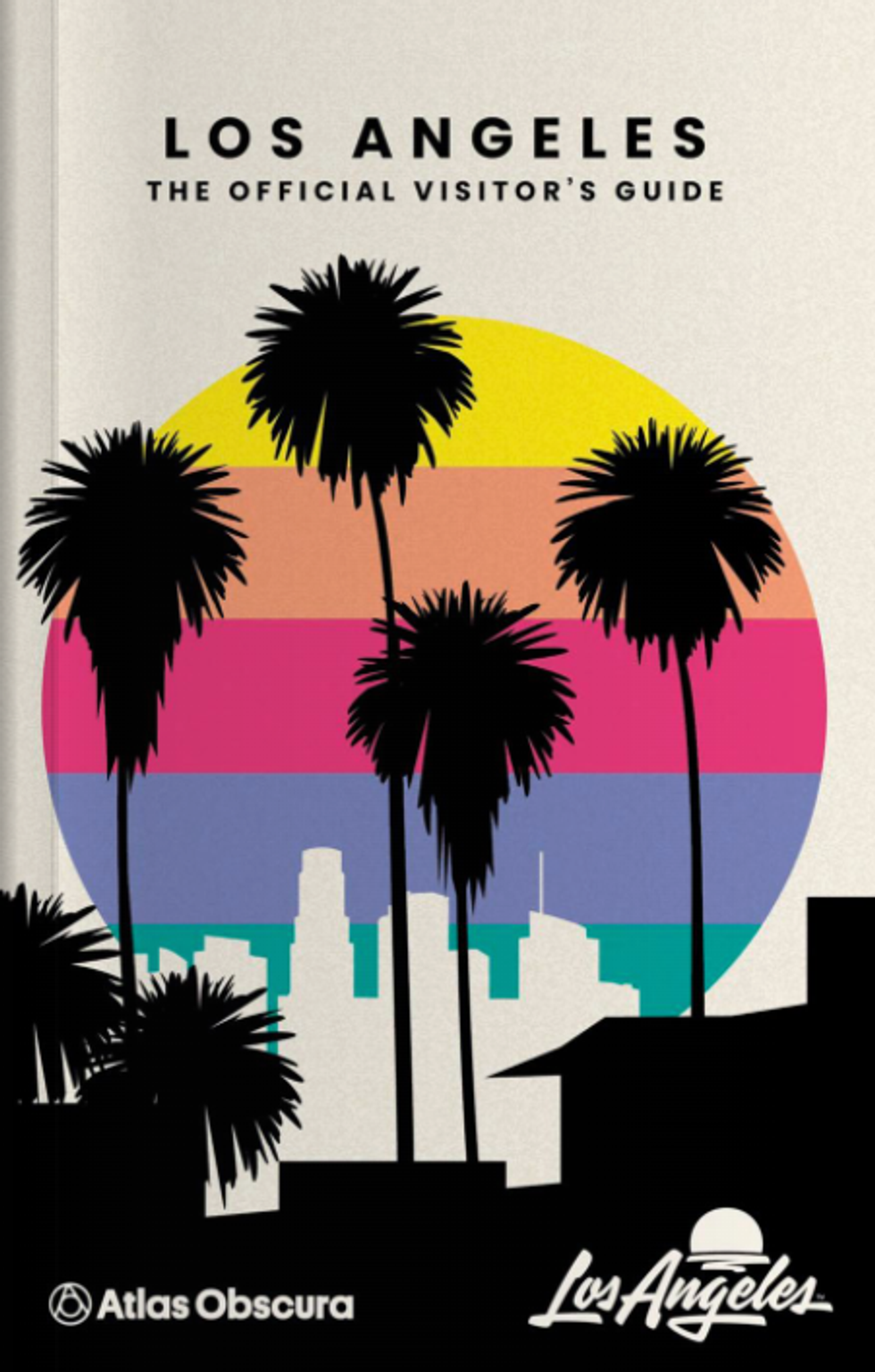 Image courtesy of the L.A. Tourism Dept.
The "Discover Los Angeles" map can be broken down by neighborhood or by a series of "guides," which all feature as part of the larger promotional campaign roll-out known as the Explorer's Guide to L.A
Atlas Obscura and the Tourism Department also published a hardcover edition of the Explorer's Guide, along with several other speciality breakout guides, including the Meeting Planners Guide, artistic Visitor's Map and, for those with more expensive tastes, the L.A. Luxury Guide to the city's pricier pursuits. The paper versions of the guides have QR codes for travelers to scan and take information with them on the go.
This year's collaboration with Atlas Obscura gives the Tourism Department's previous guide a much-needed update – it was previously a whopping 136-page PDF document created in 2020.
The Explorer's Guide includes a mix of places you'd expect to see on the map, like Griffith Park and the museum at the La Brea Tar Pits. It also has some unlikely spots sourced from Atlas Obscura's network of local explorers who recommended their favorite places to visit: the Palos Verdes Peninsula, Venice Canals or the Watts Towers, a stunning, monumental public art exhibit of mosaic steel towers that was built by one Italian immigrant over a 34-year period.

30 neighborhoods are discussed in the guide, from classic tourist destinations like Hollywood and beach cities like Santa Monica and Venice to lesser-known but still exciting enclaves like Leimert Park, Frogtown and Little Ethiopia. There's also several maps for specific interests – taqueria lovers will find new spots to nosh with the taco map, and there's also a map of the Downtown Arts District, spots to stargaze and sports venues.

"For myself and the writers and editors on this project, many of them L.A. natives, getting to write and curate the official visitors guide to the city of L.A. was an absolute dream," Atlas Obscura co-founder Dylan Thuras said in a statement. "We hope that these guides will inspire all the curious travelers arriving in L.A., to try new things, as well as providing new adventures for longtime L.A. residents. There is really no limit to what L.A. has to offer."
From Your Site Articles
Related Articles Around the Web
Samson Amore
Samson Amore is a reporter for dot.LA. He previously covered technology and entertainment for TheWrap and reported on the SoCal startup scene for the Los Angeles Business Journal. Samson is also a proud member of the Transgender Journalists Association. Send tips or pitches to samsonamore@dot.la and find him on Twitter at @Samsonamore. Pronouns: he/him