LeaseLock has made rent deposit-free to renters of hundreds of thousands of apartments owned by companies like Greystar and Cushman Wakefield. It is now also eyeing single family portfolios.
The lease insurance platform closed a $52 million Series B round, and will use the funding to continue supporting the 1.5 million homes it insures, while looking to expand its insurance types to include individual owners.
"We're not playing this as just a deposit game," said chief executive and co-founder Derek Merrill. "[There is] a real need for an insurer tech platform for not just rental housing, but also for [single family housing]."
LeaseLock was founded in 2013 by Merrill and president Reichen Kuhl, who connected through Mucker Capital's accelerator program.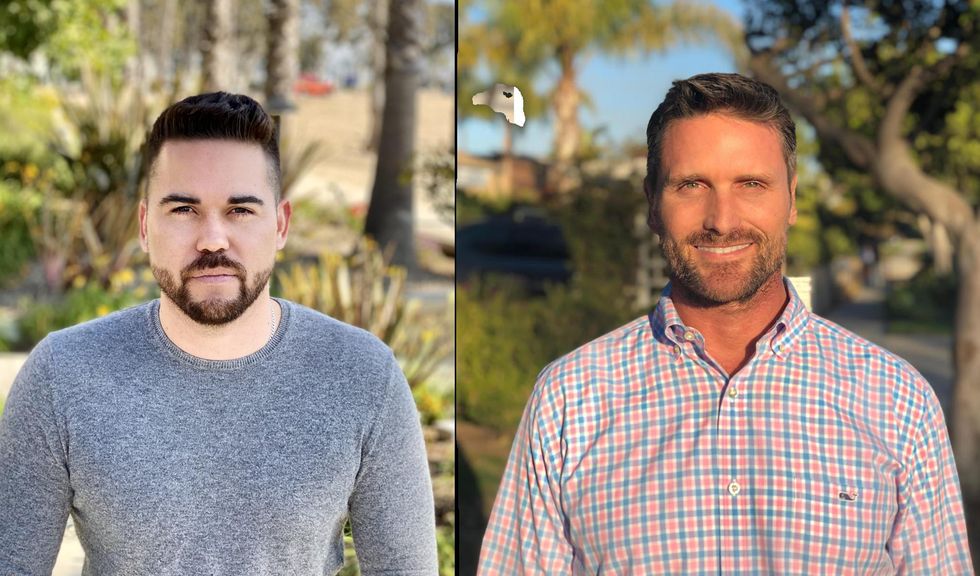 Derek Merrill and Reichen Kuhl are the co-founders of LeaseLock.
Kuhl had been struggling with the rental process in New York, and the pair realized that eliminating deposits could make the payment process smoother for renters that wouldn't otherwise meet the criteria. The company launched in 2016, after they put together an insurance product that would scale for future growth.

"There are almost 50 million apartment homes in the United States," said Merrill. "About a third of those are enterprise and another two thirds are kind-of independent owners. And if you look across all of those, you could ask who would want [to deal with a] deposit in any one of those? And the answer is nobody. So the market is gigantic. And I think we're just scratching the surface."
The Marina Del Rey company eliminates deposit payments for renters by giving them the ability to pay a small monthly fee in addition to their rent. This payment is integrated in enterprise software systems, so that there is no additional paperwork renters have to complete. If any accidental damage to the property occurs, renters are protected through LeaseLock's insurance.
It operates in all 50 states, and has insured $1 billion in leases to date. Over the course of 2020, the number of homes on the platform grew fivefold, to 1.5 million.
There are a few other companies in the deposit replacement market, like Jetty and Rhino, but those are consumer facing and don't integrate into the software landlords used to collect rent.
"When we started pursuing this kind of integrated approach, it really started to set us apart," Merrill said. "Operators just want to get out of the deposit completely. And the only way to do that is to rip it out of your actual software workflows."
The round was led by London-based Westerly Winds and Wildcat Venture Partners. Its other investors include SoftBank Ventures Asia, Vertex Ventures US, Liberty Mutual Strategic Ventures, American Family Ventures, Moderne Ventures, Strata Equity Group, Veteran Capital and Mucker Capital.