softbank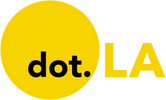 Get in the KNOW
on LA Startups & Tech
X
softbank
LeaseLock has made rent deposit-free to renters of hundreds of thousands of apartments owned by companies like Greystar and Cushman Wakefield. It is now also eyeing single family portfolios.
The lease insurance platform closed a $52 million Series B round, and will use the funding to continue supporting the 1.5 million homes it insures, while looking to expand its insurance types to include individual owners.
"We're not playing this as just a deposit game," said chief executive and co-founder Derek Merrill. "[There is] a real need for an insurer tech platform for not just rental housing, but also for [single family housing]."
LeaseLock was founded in 2013 by Merrill and president Reichen Kuhl, who connected through Mucker Capital's accelerator program.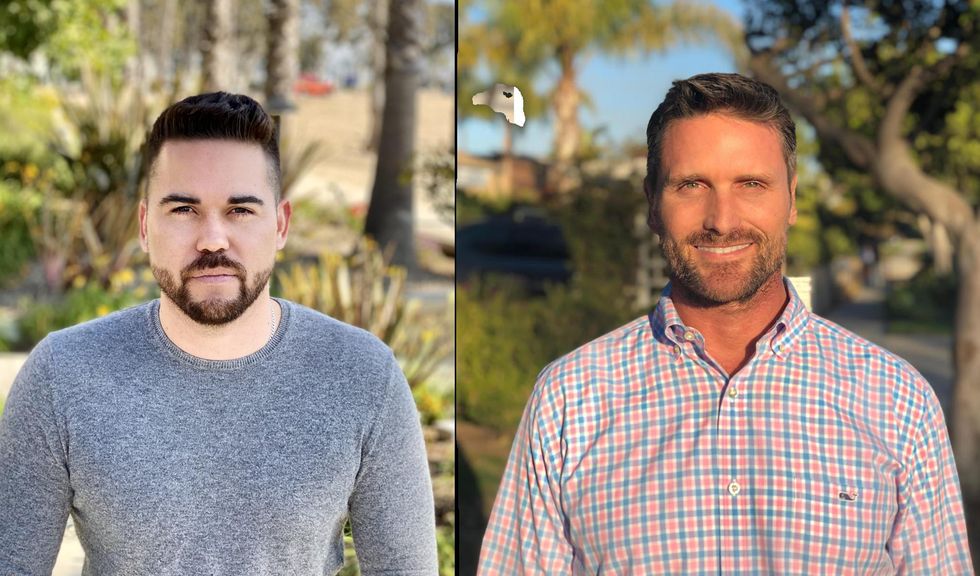 Derek Merrill and Reichen Kuhl are the co-founders of LeaseLock.
Kuhl had been struggling with the rental process in New York, and the pair realized that eliminating deposits could make the payment process smoother for renters that wouldn't otherwise meet the criteria. The company launched in 2016, after they put together an insurance product that would scale for future growth.

"There are almost 50 million apartment homes in the United States," said Merrill. "About a third of those are enterprise and another two thirds are kind-of independent owners. And if you look across all of those, you could ask who would want [to deal with a] deposit in any one of those? And the answer is nobody. So the market is gigantic. And I think we're just scratching the surface."
The Marina Del Rey company eliminates deposit payments for renters by giving them the ability to pay a small monthly fee in addition to their rent. This payment is integrated in enterprise software systems, so that there is no additional paperwork renters have to complete. If any accidental damage to the property occurs, renters are protected through LeaseLock's insurance.
It operates in all 50 states, and has insured $1 billion in leases to date. Over the course of 2020, the number of homes on the platform grew fivefold, to 1.5 million.
There are a few other companies in the deposit replacement market, like Jetty and Rhino, but those are consumer facing and don't integrate into the software landlords used to collect rent.
"When we started pursuing this kind of integrated approach, it really started to set us apart," Merrill said. "Operators just want to get out of the deposit completely. And the only way to do that is to rip it out of your actual software workflows."
The round was led by London-based Westerly Winds and Wildcat Venture Partners. Its other investors include SoftBank Ventures Asia, Vertex Ventures US, Liberty Mutual Strategic Ventures, American Family Ventures, Moderne Ventures, Strata Equity Group, Veteran Capital and Mucker Capital.
From Your Site Articles
Related Articles Around the Web
Fair, the Santa Monica-based, Softbank-backed used car marketplace, has been on a bumpy road of late. It raised more than $2 billion at a $1.2 billion valuation before having to hit reverse last year when it abruptly shed 40% of its staff, including its CFO Tyler Painter and his brother, founder and CEO Scott Painter. (He remains chairman.)

"The company has gone through a very difficult 12 months," said Fair CEO Brad Stewart, an ex-private equity banker who joined the company in May. "Mistakes were made and investors and managers have realized that."
Since taking over in the middle of the pandemic, Stewart has embarked on a series of what he calls "strategy pivots" large and small to turn the company around.
"I have tackled easier leadership challenges in the past but this is what I was built to do and thrive on," Stewart said. "We're a lot more focused than we were 12 months ago."
In the latest shift, announced Thursday, Fair will now offer longer leases more common for the new car industry to consumers who wish to have lower monthly payments than the month-to-month option the company previously offered. Customers will save an average of $40 per month on a 2-year lease and $70 per month if they sign for three years.
As new cars have become increasingly expensive, Stewart hopes the leases will appeal to consumers who lack the 700+ FICO scores many new leases require. Since new cars lose thousands of dollars in depreciation as soon as they are driven off the lot, he says vehicles that are a few years old offer a good value proposition and not everyone wants to purchase one.
"It's really perfect for people who don't need something for more than three years." Stewart said.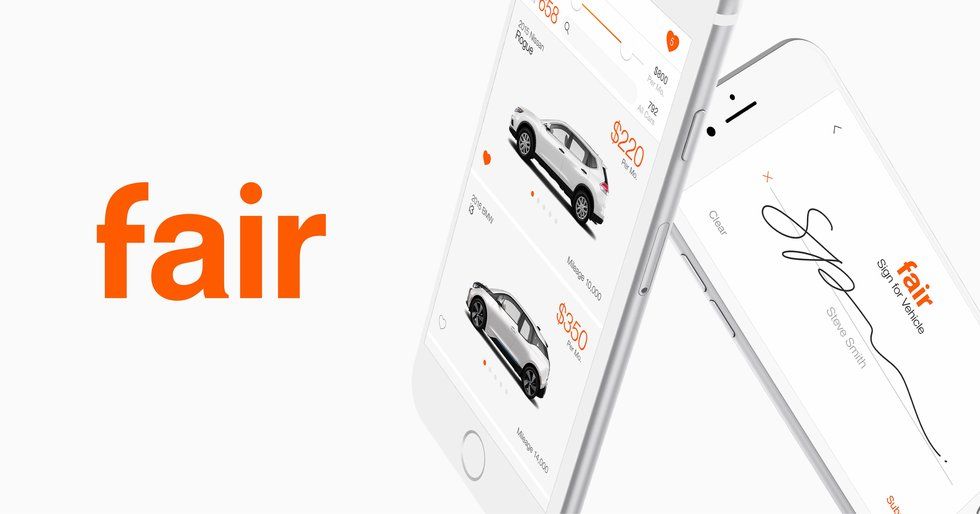 www.fair.com
Painter, who previously started TrueCar, founded Fair in 2016 to disrupt the stodgy $120 billion used car industry, which is still dominated by dealers of varying degrees of repute. With Fair, consumers can lease a car using their smartphone for a set cost that includes tax, registration, limited warranty, routine maintenance and roadside assistance. But the company had trouble growing fast enough to justify its lofty valuation.

Because he started as CEO during the pandemic in May, Stewart says he has only been able to meet a handful of employees face-to-face. "It's tough to get to know people when you're only engaging them digitally," he said.
Stewart speaks weekly to investors including Softbank, which has a $500 million equity stake, and says he is trying to refocus Fair to provide more affordable vehicles than some of the "fancy" models it previously offered. "I think we need to be more focused on assets that fit more deeply into value," he said.
Stewart says he thinks Fair also needs to be better at selling to dealers and improve its digital merchandising. "There's a lot of backend stuff we have to be better on," he said.
Used car sales have soared during the pandemic as production of new cars dwindled and consumers decided riding in their own car was safer than public transit and ride sharing. Prices jumped by as much as 40% last month, but Stewart does not expect the trend to continue long-term.
"It's a fading trend," he said. "It will normalize. It is stabilizing already."
From Your Site Articles
Related Articles Around the Web
Illustration by Candice Navi
Editor's note: This is the first in our series examining diversity in venture capital. Read the second and third stories here and sign up for our newsletter to get updates.
The nationwide protests in response to the killing of George Floyd led to a flurry of discussions and self-reflection in the overwhelming white male world of venture capital about what needs to change to make the industry more diverse. While many VCs were quick (or not so quick) to take to social media to say they support diversity or attend webinars on inclusivity, meaningful concrete action has been less common.

"The venture field has been probably the slowest to let minorities and women in," said Sue Toigo, co-founder of the Toigo Foundation, which helps underrepresented minorities get careers in finance. "It has the worst record of all asset classes."
Just 4% of VC employees are black, according to a 2018 survey by the National Venture Capital Association, an industry trade group, which announced a new nonprofit arm this week focused on diversity. However, the true numbers are likely much lower because that survey – like all others examining diversity — is self-reported. Only 203 of the 1428 VC firms NVCA contacted even bothered to answer. A local initiative to increase diversity, PledgeLA, has also been hampered by limited participation.

Along with Softbank, Andreessen Horowitz has been the only major firm to announce a new fund in the wake of the protests that will focus on underrepresented founders. But its new Talent x Opportunity Fund will start with just $2.2 million in donations from partners, a relative pittance for a firm with $14 billion under management.
"I'm worried that this is being treated as more of a charity case rather than doing the work to reform our internal process so that we don't discriminate against founders of color," said a black VC who works in L.A. She asked to remain anonymous because she was afraid speaking out could harm her future career prospects. Asked why she was afraid of using her name even after so many in the industry have spoken up in support of diversity, she said, "There are professional ramifications that may come with being known as the investor who only invests in founders of color. When you speak about diversity you're the diversity person and you're taken out of deals that don't have diverse founders, which is sad."

This VC said she was happy to finally see more people "waking up" to biases in the industry and that most have good intentions but she wonders if partners are willing to do the harder things necessary to truly change how investment decisions get made. "Companies need to tie their executive compensation to these efforts if they're serious about it," she said.
Luma Launch, the four-year-old investment arm of the film studio Luma Pictures, is a typical VC firm. Its three investors are all white and out of the 28 companies in its portfolio, none were founded by a black person.
"The reality is we are the problem," said Luma's lead investor, Laurent Grill. "We've obviously all contributed to this in some form or fashion whether it was passively or actively."
In 2017, as the country was roiled by the Me Too movement, Grill and his partners revamped their deal flow to ensure more female founders get funding. He says the percentage of female founders the firm sees increased from 10% to 30% and now he is determined to hold the firm accountable to invest in more people of color.
"This is not being charitable," Grill said. "We are not trying to just invest in companies to check a box, that's when things will crumble and fail. I don't have the perfect solution. We are genuinely having conversations about this."
The effort to add more female VCs after #MeToo can provide a helpful template for increasing diversity, according to Paul A. Gompers, a professor at Harvard Business School who studies the demographics of finance. He found that after 25 years of virtually no gains, over the past four years the number of female VCs hired nearly doubled, though it is still just 18%.

"We have these strong biases to associate with people who are like us," Gompers said. "I think most venture capitalists aren't sexist and they're not racist but these unconscious biases affect our decisions."
Gompers has found VCs who have daughters tend to hire more female partners and their portfolio performs better. He's now turning his attention to ethnic diversity, gathering data to see if VCs who played on diverse intercollegiate athletic teams are more likely to hire people who do not look like them.
"Who you invest in looks a lot like who you are, so white men who went to Stanford and worked at Google like to invest in white men that went to Stanford and worked at Google," he said. "We know there are underserved pockets of entrepreneurs out there and those opportunities could perhaps create greater returns."
Internships are a crucial pipeline for recruiting new talent, but Toigo says VC firms can often be reluctant to bring them on, blaming fears about exposing proprietary deals to someone who might only stick around for a summer. "We have a hard time placing our interns at firms," said Toigo.
If nonwhite people do somehow make it in, they rarely advance, especially to the highest levels from principal to partners, who are usually brought in from the outside from those who can raise capital themselves or have operated their own company.
"When you don't have representation on your investment committee, it is very hard to properly assess people that come from backgrounds very different from yours," said Austin Clements, a partner at early stage venture firm OPV and the managing director at Grid110.
Just 10% of VC-backed companies in Los Angeles are run by a person of color or a woman, according to PledgeLA.
If one was trying to create a deal- making process from scratch to perpetuate whiteness, you would be hard pressed to come up with one more exclusionary than the current one where pre existing networks and who you know are paramount. Many firms require "warm introductions" before they will even consider evaluating a company.
"The same VCs who complain about 'not getting deal flow' from diverse- or females-led companies are the same people who have the 'we prefer a warm intro' line on their website," tweeted Samantha Smith, founder & CEO of Vishion.
Clements said he sees it all the time. "When people come and speak to South L.A. or predominantly minority communities, the common thing to say is 'to get in touch with me through a warm introduction'," he said. But many in the room think "'how can you possibly look at me and think we have any mutual friends in common.' I don't know that (investors) really have accepted that. People think if you have enough hustle you can get in touch."
Making matters more difficult, investors typically don't want to put money into startups that other VCs have not already invested in. And in the absence of the sort of financial metrics that would usually be the most important criteria for more mature companies, VCs have to weigh something far more subjective: Whether they trust a founder.
"The question is what makes people trust people?," said the VC who wished to remain anonymous. "Is it how educated they are? Is it how many friends they have in common? Their similarities? People tend to trust people that are more like them. It's easy to see how certain demographics are cut out of the very beginning of deal evaluation."
Editor's note: This is the first in our series examining diversity in venture capital. Read the second and third stories here and sign up for our newsletter to get updates.