wellness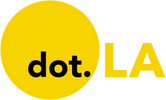 Get in the KNOW
on LA Startups & Tech
X
wellness
This is the web version of dot.LA's daily newsletter. Sign up to get the latest news on Southern California's tech, startup and venture capital scene.
It's no secret that venture capital funding to mental health startups soared during the pandemic, as in-person appointments shuttered and a wave of tech-enabled therapy platforms sprouted. So if you're a teletherapy startup that's launching in 2022, how would you differentiate yourself from the BetterHelps and TalkSpaces of the world?

Mindfuli, an Orange County-based therapy platform that launched in California today, is going after what researchers call "therapeutic alliance," where both the therapist and the patient work collaboratively to achieve the treatment's goals. It requires both an understanding of what those goals are and how to achieve them, as well as a trusting, respective human bond between the two sides. It's a significant predictor of good treatment outcomes, yet often not an easy thing to achieve—especially if you're a patient desperately looking for an in-network therapist who doesn't have a months-long waitlist. And it's important because people who don't get along with their therapist often don't even try to find a new one—they just stop seeking treatment altogether, instead.
To that end, Mindfuli has both patients and therapists take a TIPI personality test and matches them based on that information, as well as the care provider's expertise and the careseeker's background and needs.
"You're not going to say 'Holy crap, this is advanced technology,'" Christof Meyer, Mindfuli's chief revenue officer and head of strategy, told me. "It's 10 questions."
Over time, Mindfuli—which is currently running on a FEMA grant and hasn't yet raised venture funding—wants to compile a reservoir of behavioral data and deploy artificial intelligence and machine learning to analyze what kinds of questions and interactions make for a good therapeutic alliance. That, in turn, would better allow it to match patients and providers in the future.
I asked Meyer if it's weird, or even ethically questionable, to use AI to try to determine how well two human beings will interact. His answer was no, because Mindfuli only wants to use it to match care professionals with patients and hopefully increase patient retention. But I'm not so sure about some of these applications. Companies like Santa Monica's Headspace Health are leveraging data points from intake forms, therapy sessions and chat sessions to suggest acute treatments like sleep exercise or meditation. Apple, meanwhile, is working with UCLA to triangulate data like visual and audible cues to determine how a person feels. Where else does this data go?
Then there's Boston-based Wysa, which just received FDA Breakthrough Device Designation last month for its AI-based "digital companion." Wysa's technology uses behavioral data points to refine how well its conversational therapy chatbots perform when "talking" to patients. Meyer insists that is not Mindfuli's goal.
"A lot of money is going into [AI therapy technology] and that's f—ing annoying to me," Meyer noted, "because that's dehumanizing the problem at the moment [patients are] screaming for help." —Keerthi Vedantam

Fifty years after President Nixon announced the war on drugs, changing cultural attitudes around psychedelics have led to a slew of decriminalization and legalization efforts across the U.S. The Food and Drug Administration is now reviewing psychedelic-based drug, a sea change from just a few years ago.
Mike Dow from Field Trip Health, one of the many companies testing psychedelic-based drugs, and cannabis company Kurvana CEO Mehran Moghaddam believe that this shift will change the course of mental health treatment as the drugs become more accepted for medicinal use.
Canada-based Field Trip Health has clinics around the world, including Santa Monica, where therapists perform ketamine-assisted psychotherapy. Ketamine, once known as a rave drug, has long been studied for its correlation with positive mental health outcomes in patients who use it.
"There's such a mental health crisis and the available treatments that we have just are not effective for a big percentage of the population," said Dr. Mike Dow, a psychotherapist at Field Trip Health who finds promising the properties in psychedelics to address mental health problems
Oregon is the first state to narrowly pass a law that would allow people to use psilocybin (colloquially known as magic mushrooms) for psychotherapy, following a slew of research that shows psilocybin to be a promising treatment for mental health disorders like depression or post-traumatic stress disorder. Many believe it has the potential to replace common depression drugs known as SSRIs.
The research has opened the door to legalization of the drug for psychiatric use. The FDA is now reviewing several drug candidates based on psychedelics. And investors have sunk over $700 million into the space in 2021 alone, according to Pitchbook.
Still, Moghaddam said, it's unlikely you will soon be able to pick up psychedelics like psilocybin and MDMA at a store, like you can marijuana in many states.
Moghaddam founded the cannabis company Kurvana in 2014. He worked closely with regulators to understand the framework through which cannabis can be consumed safely by more people.
He said for psychedelics to be decriminalized it would take a shift in political will. The Drug Enforcement Administration considers these drugs narcotics and it would take federal legislation for that to change.
But it is decriminalized in some pockets of the country. In 2019, Denver became the first U.S. city to decriminalize the use of psilocybin mushrooms and several others have followed. Oregon voters approved a magic mushroom decriminalization legislation last year. But legislative effort to reduce criminalization for a range of psychedelics in California has sputtered and there are no lawmakers in D.C. pushing legalization.
"It takes time for the laws to unfold and for things to be available. Obviously, those things still need to be approved and they're pending," said Moghaddam, who has worked closely with cannabis regulators. "But we're hopeful in that sense that in a few years, the way you see hundreds of ketamine clinics popping up, potentially MDMA will be in those clinics not too long from now."
Rachel Miller, founder and CEO of Closegap, has always been interested in helping kids who did not win the "birth lottery," as she calls it.
She is one of them.
Growing up, her mother had schizoaffective disorder, but did not take medication for it. Miller often stayed at strangers' houses or with family and friends because her mother had a hard time keeping a job. As a result, she often found herself exposed to others who were using drugs.
One night when she was 9, Miller thought she would have to sleep on the streets, but she and her mother received a last-minute motel voucher after standing outside a welfare office for hours.
It was in education that Miller found refuge. She'd often bounce around to several different schools in a year, but often was surrounded by teachers she saw as "guardian angels" who cared about her and her situation.
The support propelled her to attend Los Angeles Pierce College and then USC's Marshall School of Business before getting a master's degree in entrepreneurship at the University of Amsterdam. Drawing on an entrepreneurial spirit, she started a donation platform where people could gift specific items to disadvantaged families. It ultimately failed but something else bloomed.
"I learned so much and actually realized that I don't want to try to eliminate the adversity that kids experience," she said. "I want to optimize the support that they get from the adults around them and teach them the coping skills they need."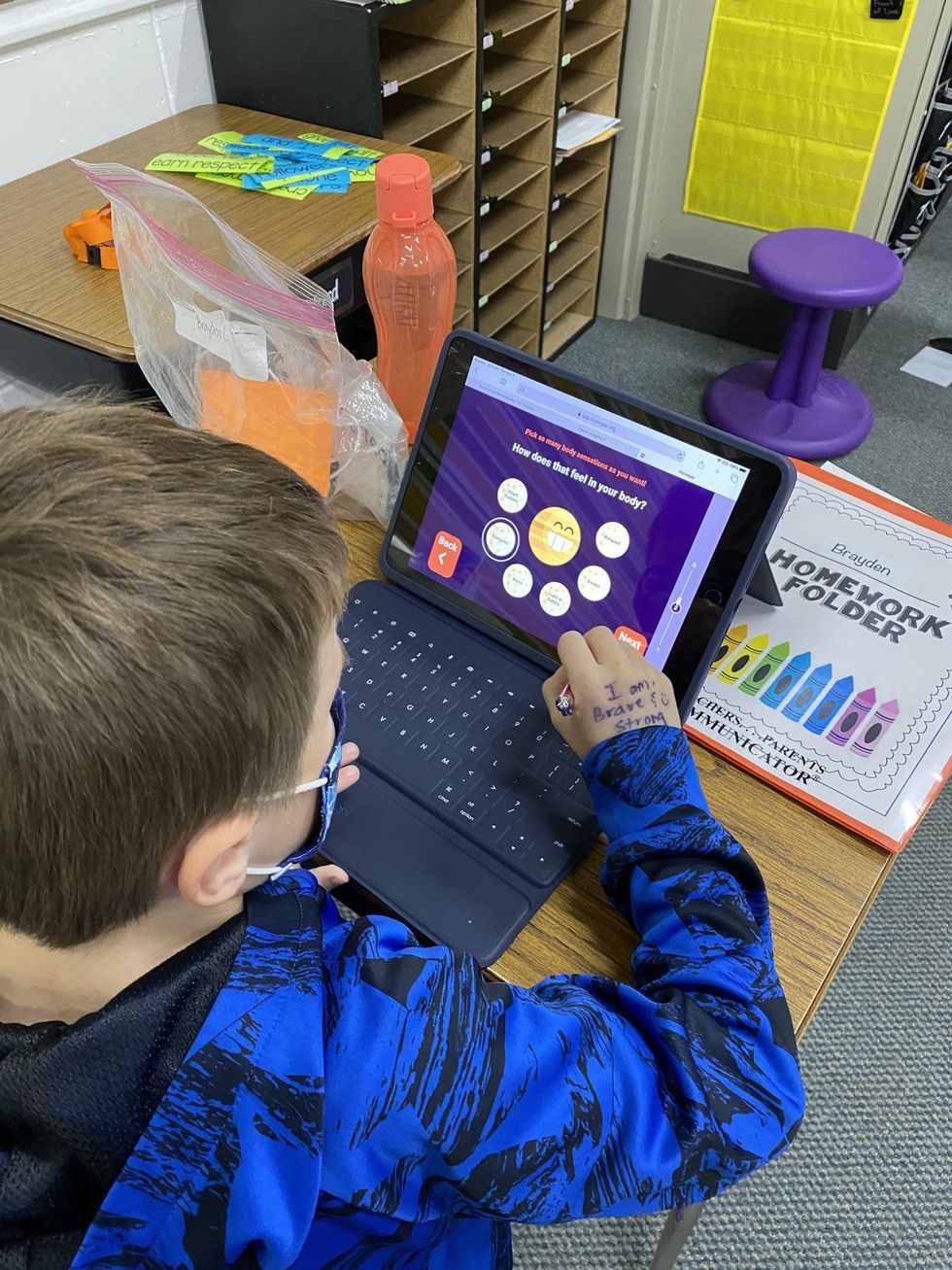 She launched Closegap in 2019. The web-based app used by schools lets students check in daily with their emotional well-being by answering questions like: Are you feeling worried or are you feeling like you are worth less than others. The questions are tailored to different age groups and teachers and counselors get results for each student. It tells them whether a child hasn't had breakfast that morning or is experiencing suicidal ideations.
For years, Miller was reluctant to share her story. She had a difficult childhood, one that she often didn't feel comfortable talking about. But she came to understand that it was that pain where her passion for disadvantaged kids comes from.
About 2,100 schools across the U.S. use the Los Angeles-based nonprofit's app, as well as schools in 25 countries. Students have completed about 2.5 million "check-ins."
When COVID hit, the app went from reaching 10,000 students to 140,000 students in two months, Miller said. That number has now reached about 160,000 students.
It's no coincidence. The American Psychological Association's Stress in America 2020 study shows that 43% of Gen Z teens, aged 13 to 17, say the level of stress in their life has increased over the past year. And a UNICEF report on the mental health of children globally found that 1 in 7 adolescents is estimated to live with a diagnosed mental disorder.

School districts across the country, and here in Los Angeles, are hiring school psychologists and psychiatric social workers to address the need.
Closegap targets schools because that's where Miller thought it would be most effective. "Not all families are created equal," she said. Community resources often fall short. She thought Closegap could help students make a connection with at least one adult.
"If we can optimize for that, if every kid had at least one trusted adult, our entire society would look different, that would literally change everything," she said. "That's why Closegap really focuses on that check in and getting them in contact with school counselors and teachers," Miller said.
The app has a free version that's more focused on the connection with an individual student as well as a recently launched paid premium product that provides aggregated data to school districts.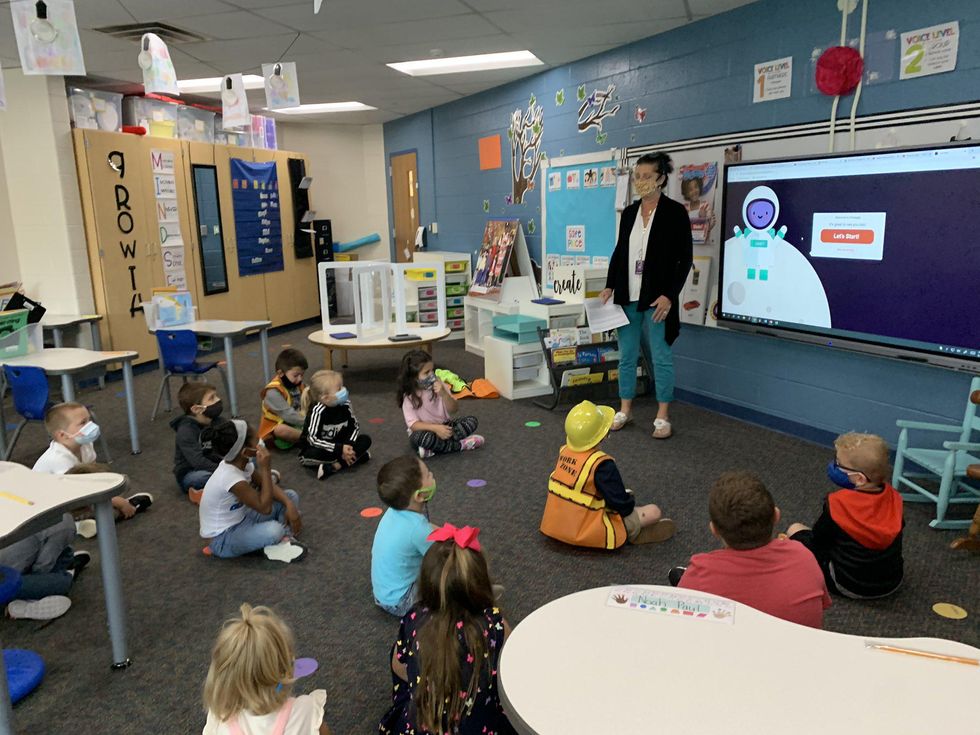 dot.la
"The idea is to create a safe digital space, where they feel comfy sharing, so it's not just a survey," she said. "It's really this moment where you get to check in with your emotions, your somatic sensations, your energy level and then you get to share if you have any challenges."
There are then activities on the app that students can do if they choose, like deep breathing exercises, progressive muscle relaxation and therapeutic shaking.
When it comes to student data privacy, Miller said it's something she takes seriously and part of the reason she founded the organization as a nonprofit.
So far, the only time Closegap will intervene is when a student reports ideas of self-harm or suicide. They will follow-up with the school to ensure an adult has been in contact with that student. She said all of the students who have reported self-harm or suicide on the app are receiving treatment.
Miller has relied on philanthropic donations to fund the app so far. She has several investors, rather than a single one -- much like a startup backed by venture capitalists would have.
The company is now working on integrating pieces into the app that orient children to the future, rather than living in the here and now. Students who experience trauma are often stuck in their present situation, in survival mode, she said.
"What I want to work on next is really making sure that all students, regardless of the circumstances they find themselves in, have some concept of the future and can start to at least a little bit visualize what their lives might look like after whatever it is they're in," Miller said.
From Your Site Articles
Related Articles Around the Web