wellness
wellness
Fifty years after President Nixon announced the war on drugs, changing cultural attitudes around psychedelics have led to a slew of decriminalization and legalization efforts across the U.S. The Food and Drug Administration is now reviewing psychedelic-based drug, a sea change from just a few years ago.
Mike Dow from Field Trip Health, one of the many companies testing psychedelic-based drugs, and cannabis company Kurvana CEO Mehran Moghaddam believe that this shift will change the course of mental health treatment as the drugs become more accepted for medicinal use.
Canada-based Field Trip Health has clinics around the world, including Santa Monica, where therapists perform ketamine-assisted psychotherapy. Ketamine, once known as a rave drug, has long been studied for its correlation with positive mental health outcomes in patients who use it.
"There's such a mental health crisis and the available treatments that we have just are not effective for a big percentage of the population," said Dr. Mike Dow, a psychotherapist at Field Trip Health who finds promising the properties in psychedelics to address mental health problems
Oregon is the first state to narrowly pass a law that would allow people to use psilocybin (colloquially known as magic mushrooms) for psychotherapy, following a slew of research that shows psilocybin to be a promising treatment for mental health disorders like depression or post-traumatic stress disorder. Many believe it has the potential to replace common depression drugs known as SSRIs.
The research has opened the door to legalization of the drug for psychiatric use. The FDA is now reviewing several drug candidates based on psychedelics. And investors have sunk over $700 million into the space in 2021 alone, according to Pitchbook.
Still, Moghaddam said, it's unlikely you will soon be able to pick up psychedelics like psilocybin and MDMA at a store, like you can marijuana in many states.
Moghaddam founded the cannabis company Kurvana in 2014. He worked closely with regulators to understand the framework through which cannabis can be consumed safely by more people.
He said for psychedelics to be decriminalized it would take a shift in political will. The Drug Enforcement Administration considers these drugs narcotics and it would take federal legislation for that to change.
But it is decriminalized in some pockets of the country. In 2019, Denver became the first U.S. city to decriminalize the use of psilocybin mushrooms and several others have followed. Oregon voters approved a magic mushroom decriminalization legislation last year. But legislative effort to reduce criminalization for a range of psychedelics in California has sputtered and there are no lawmakers in D.C. pushing legalization.
"It takes time for the laws to unfold and for things to be available. Obviously, those things still need to be approved and they're pending," said Moghaddam, who has worked closely with cannabis regulators. "But we're hopeful in that sense that in a few years, the way you see hundreds of ketamine clinics popping up, potentially MDMA will be in those clinics not too long from now."
Rachel Miller, founder and CEO of Closegap, has always been interested in helping kids who did not win the "birth lottery," as she calls it.
She is one of them.
Growing up, her mother had schizoaffective disorder, but did not take medication for it. Miller often stayed at strangers' houses or with family and friends because her mother had a hard time keeping a job. As a result, she often found herself exposed to others who were using drugs.
One night when she was 9, Miller thought she would have to sleep on the streets, but she and her mother received a last-minute motel voucher after standing outside a welfare office for hours.
It was in education that Miller found refuge. She'd often bounce around to several different schools in a year, but often was surrounded by teachers she saw as "guardian angels" who cared about her and her situation.
The support propelled her to attend Los Angeles Pierce College and then USC's Marshall School of Business before getting a master's degree in entrepreneurship at the University of Amsterdam. Drawing on an entrepreneurial spirit, she started a donation platform where people could gift specific items to disadvantaged families. It ultimately failed but something else bloomed.
"I learned so much and actually realized that I don't want to try to eliminate the adversity that kids experience," she said. "I want to optimize the support that they get from the adults around them and teach them the coping skills they need."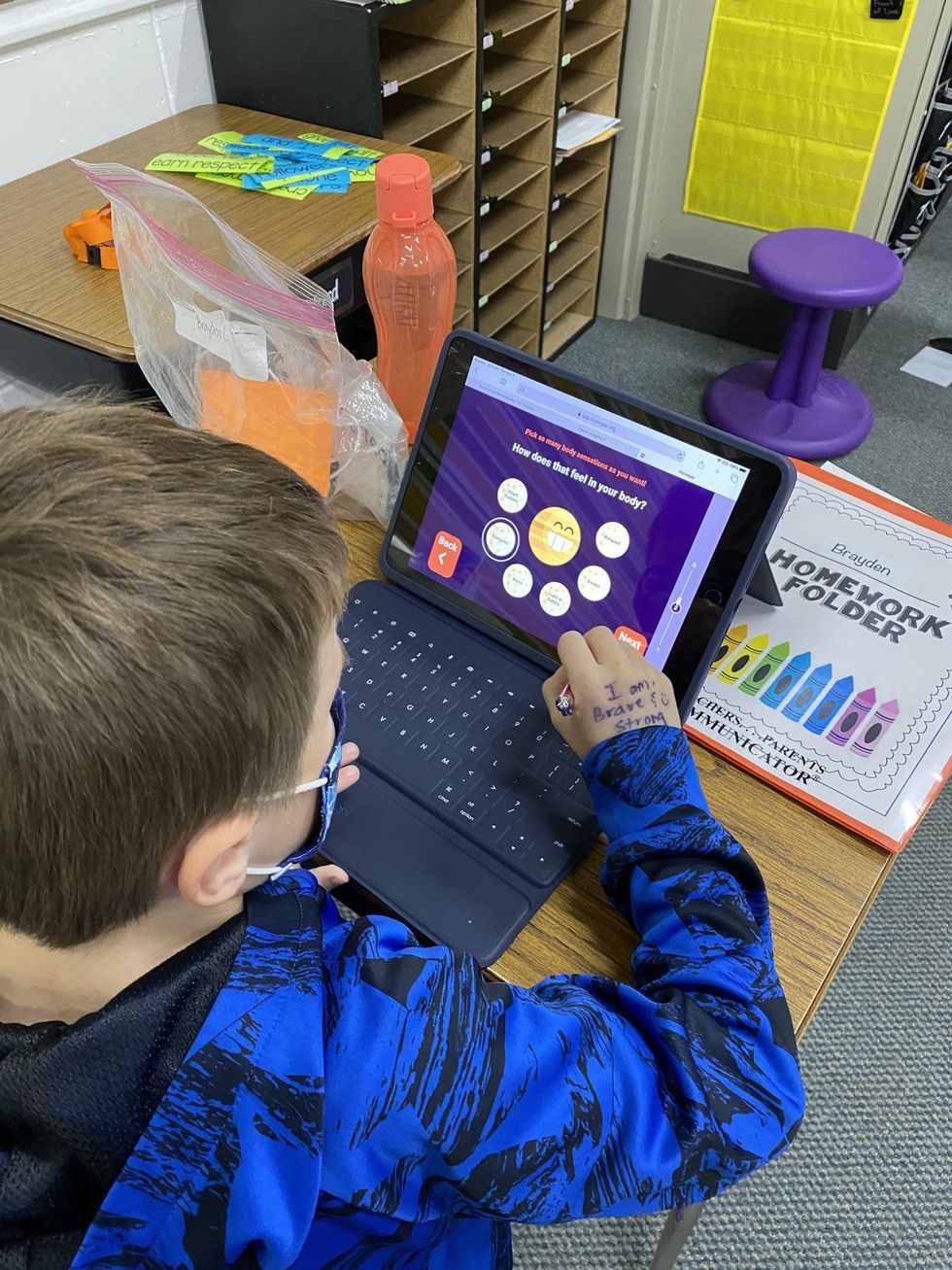 She launched Closegap in 2019. The web-based app used by schools lets students check in daily with their emotional well-being by answering questions like: Are you feeling worried or are you feeling like you are worth less than others. The questions are tailored to different age groups and teachers and counselors get results for each student. It tells them whether a child hasn't had breakfast that morning or is experiencing suicidal ideations.
For years, Miller was reluctant to share her story. She had a difficult childhood, one that she often didn't feel comfortable talking about. But she came to understand that it was that pain where her passion for disadvantaged kids comes from.
About 2,100 schools across the U.S. use the Los Angeles-based nonprofit's app, as well as schools in 25 countries. Students have completed about 2.5 million "check-ins."
When COVID hit, the app went from reaching 10,000 students to 140,000 students in two months, Miller said. That number has now reached about 160,000 students.
It's no coincidence. The American Psychological Association's Stress in America 2020 study shows that 43% of Gen Z teens, aged 13 to 17, say the level of stress in their life has increased over the past year. And a UNICEF report on the mental health of children globally found that 1 in 7 adolescents is estimated to live with a diagnosed mental disorder.

School districts across the country, and here in Los Angeles, are hiring school psychologists and psychiatric social workers to address the need.
Closegap targets schools because that's where Miller thought it would be most effective. "Not all families are created equal," she said. Community resources often fall short. She thought Closegap could help students make a connection with at least one adult.
"If we can optimize for that, if every kid had at least one trusted adult, our entire society would look different, that would literally change everything," she said. "That's why Closegap really focuses on that check in and getting them in contact with school counselors and teachers," Miller said.
The app has a free version that's more focused on the connection with an individual student as well as a recently launched paid premium product that provides aggregated data to school districts.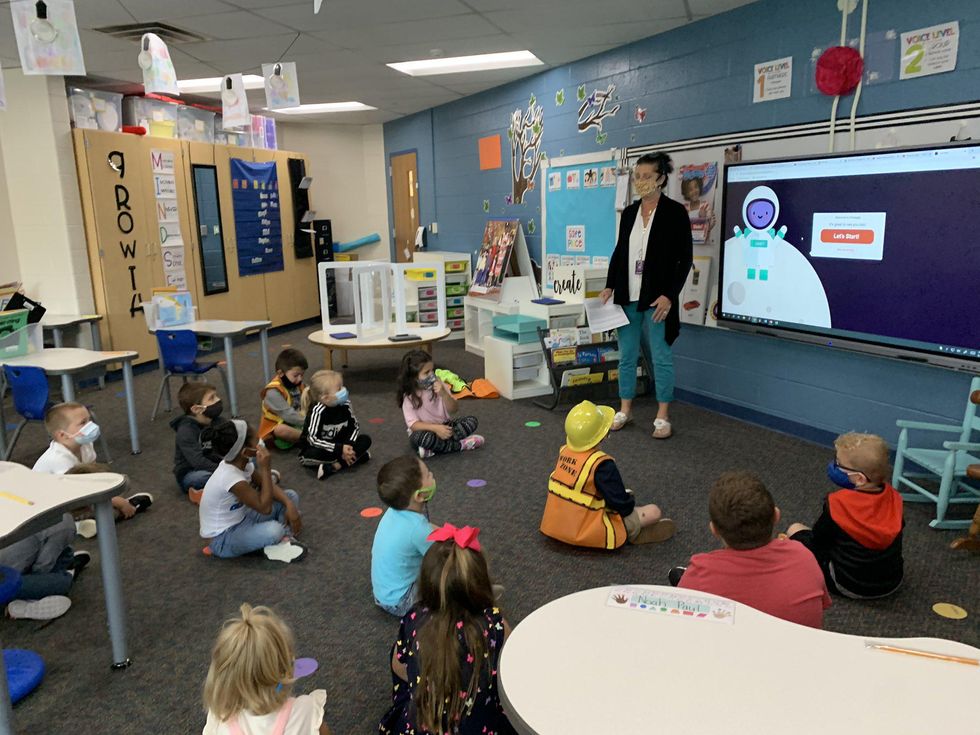 dot.la
"The idea is to create a safe digital space, where they feel comfy sharing, so it's not just a survey," she said. "It's really this moment where you get to check in with your emotions, your somatic sensations, your energy level and then you get to share if you have any challenges."
There are then activities on the app that students can do if they choose, like deep breathing exercises, progressive muscle relaxation and therapeutic shaking.
When it comes to student data privacy, Miller said it's something she takes seriously and part of the reason she founded the organization as a nonprofit.
So far, the only time Closegap will intervene is when a student reports ideas of self-harm or suicide. They will follow-up with the school to ensure an adult has been in contact with that student. She said all of the students who have reported self-harm or suicide on the app are receiving treatment.
Miller has relied on philanthropic donations to fund the app so far. She has several investors, rather than a single one -- much like a startup backed by venture capitalists would have.
The company is now working on integrating pieces into the app that orient children to the future, rather than living in the here and now. Students who experience trauma are often stuck in their present situation, in survival mode, she said.
"What I want to work on next is really making sure that all students, regardless of the circumstances they find themselves in, have some concept of the future and can start to at least a little bit visualize what their lives might look like after whatever it is they're in," Miller said.
From Your Site Articles
Related Articles Around the Web
The pandemic has been a disaster for our mental health.
According to the Kaiser Family Foundation, the number of people experiencing depression, anxiety and other mental health issues nearly doubled among Americans. Little surprise, then, that the demand for mental health services has skyrocketed.
As the country grapples with its mental health crisis, Apple has a proposal: Turn to your phone.
The tech giant is betting that the smartphone provides a trove of data that could help alleviate common mental health struggles — though not everyone is convinced it's such a good idea.
UCLA researchers have been working with Apple to see if an iPhone can detect depression and anxiety via so-called emotion recognition, the Wall Street Journal reported in September. The project is still in early development stages, and the company has not announced what the end product will look like.
Apple's venture with UCLA will triangulate a slew of data points including facial expressions, audible cues like tone, how often and how fast people are walking, heart rate, speed and accuracy of typing and what they type to determine what signals correspond with certain mental illnesses, according to the outlet. They will also ask participants to fill out surveys about how they feel. (Apple and UCLA did not respond to requests for comment.)
"If it's true that mental health affects people's day-to-day lives, then the question is in what ways does it affect people's day-to-day lives? And in what of those ways is there something measurable?" said UCLA professor Dr. Arash Naeim, who was not involved in the research with Apple.
But activists and experts warn the technology, which would use facial expressions as a data point in determining a user's mental health, could be used to exploit the people who use it.
"We have rampant mental health issues and no good routine way of screening for them. So if you were able to develop an automated way to really understand depression, anxiety, stress levels, that's really an advancement," said Ritika Chaturvedi, a precision medicine expert at the USC Schaeffer Center. "But — as with everything in tech — without guardrails, without regulation and without really understanding what the technology is actually doing, it's rife for abuse."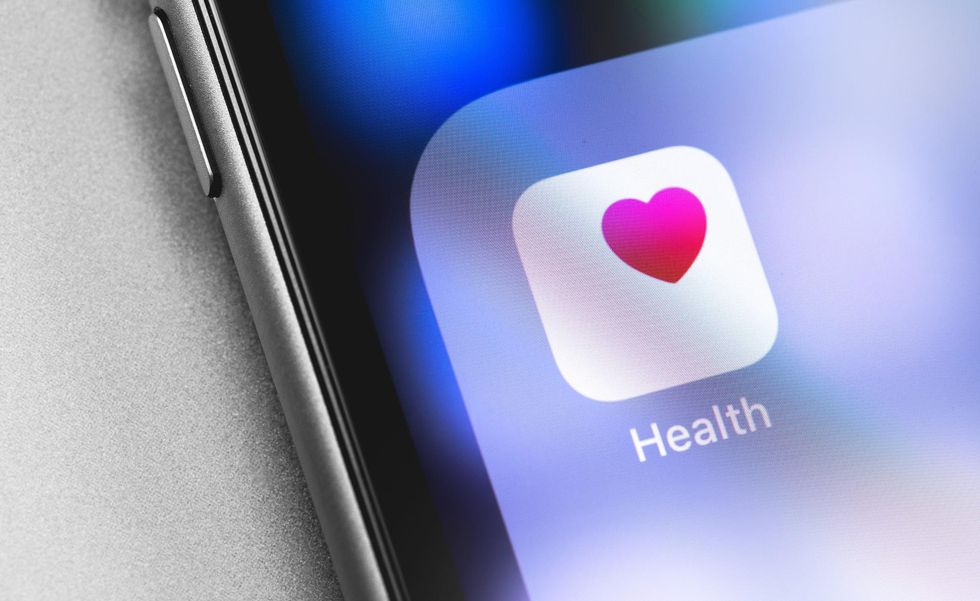 Facial recognition technology has long been used to match faces to identities, and is a trusted surveillance tool of government and law enforcement agents — often at the expense of activists, journalists and immigrants.
But emotion recognition takes it to another level by using one's face and attempting to infer people's emotions, which could heighten tensions in dangerous law enforcement situations, or have racist implications (like when Google's AI classified some photos of Black people as gorillas).
"I am a deep skeptic that such technology can actually work in any meaningful way," said Mark McKenna, a privacy law professor at UCLA. (McKenna was not involved in the research with Apple.) "So I think there's a huge risk of error here in ways that could be really damaging."
McKenna points to a variety of potential nefarious uses for this technology. For example, it might be deployed as a more sophisticated lie detector test — one that looks at emotional cues to determine whether someone is anxious. It could also bolster existing technology that claims to use facial recognition to determine someone's likelihood of committing a crime.
"It's kind of like modern-day phrenology done with digital tools," he said.
Doctors Are Relying More and More on Digital Technology
Even before this latest mental health bet, Apple was on the hunt to better utilize its products to improve users' health, as noted by its recent effort to expand the Apple Watch's capabilities as a glucose monitor. It has also added tools on the smartwatch to detect irregular heart rhythms and notifications to limit audio exposure on the iPhone.
These tools can often fill in the gaps for doctors who often rely on their patients to be accurate historians about their own health, diet and emotions. Arguably, the most intimate connection anyone has is with their smartphone. If patients can't articulate they're feeling depressed, aren't even aware they are dealing with a mental health struggle, it's almost impossible to provide them with proper care as poor mental health can be the root of other health problems.
"There's a lot of potential for technology to be able to leverage more information about the individual, make a contribution in their lives and health," said Naeim, the UCLA professor. "The future is having better data and using the better data in a smarter way to better make an impact on our patients' lives and as well as empowering patients themselves."
Health Privacy in a Digital World
But Apple isn't the only company that is collecting and leveraging highly personal data points. A plethora of period-tracking apps, mental health apps and food-tracking apps have the ability to collect and sell data on their customers.
"Health privacy has always been one of the biggest categories that people have been worried about" in data privacy circles, said McKenna. "We have a regulatory system, but that regulatory system is woefully inadequate for the kinds of tools that we have now, and especially where we live in a world where everybody is creating apps to track all kinds of information."
That regulatory system, the Health Insurance Portability and Accountability Act (HIPAA), was established in 1996 to standardize how doctors stored and shared patient health information so they don't jeopardize their privacy. The law only applies to health care institutions, and it's simply a disclosure that notifies a patient how their health information can be used.
"There's a huge industry of apps and health data That aren't regulated by HIPAA because they're not health care providers," McKenna said.
According to the Journal, Apple hopes to be able to warn people they may be struggling with mental health problems and ask them to seek care. But using facial recognition as a data point to determine one's emotion has use cases that reach far beyond the realm of mental health.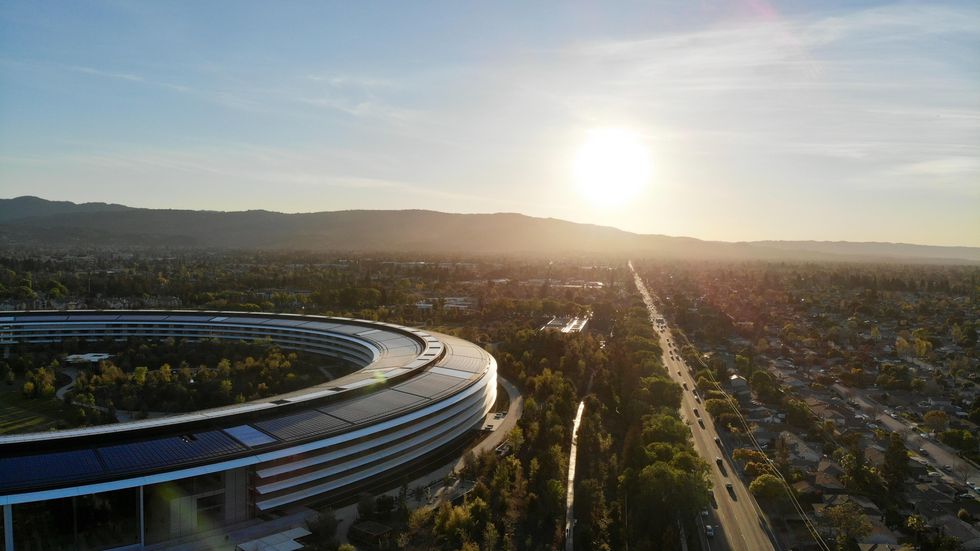 Photo by Carles Rabada on Unsplash
Emotion Recognition Is the New Wave of Facial Recognition
A 2019 study by psychologists at Northeastern University found that there are no objective ways to measure how one's face corresponds with emotions. Furrowing eyebrows, upturned corners of the mouth and a scrunched nose are not conclusively tied to a specific emotion. People's faces are simply constructed in different ways; pinched eyebrows on one person could be just close eyebrows on another.
That doesn't mean the technology isn't being used. 4 Little Trees, a Hong Kong company, has found success in a program that is said to be able to detect emotions in children as they attend school from home. AI-based emotion-detection software has been used on the Uyghur Muslims in China.
Chaturvedi said there needs to be guardrails put in place to make sure people can enjoy the benefits of this kind of technology without being exploited, and it would need to come from the public policy leaders and privacy experts.
"Because you need to give up a certain level of privacy, it makes it so that bad actors exploit the same technology," she said. "What we need are the guardrails to protect from harm, rather than the privacy itself being the fundamental issue."