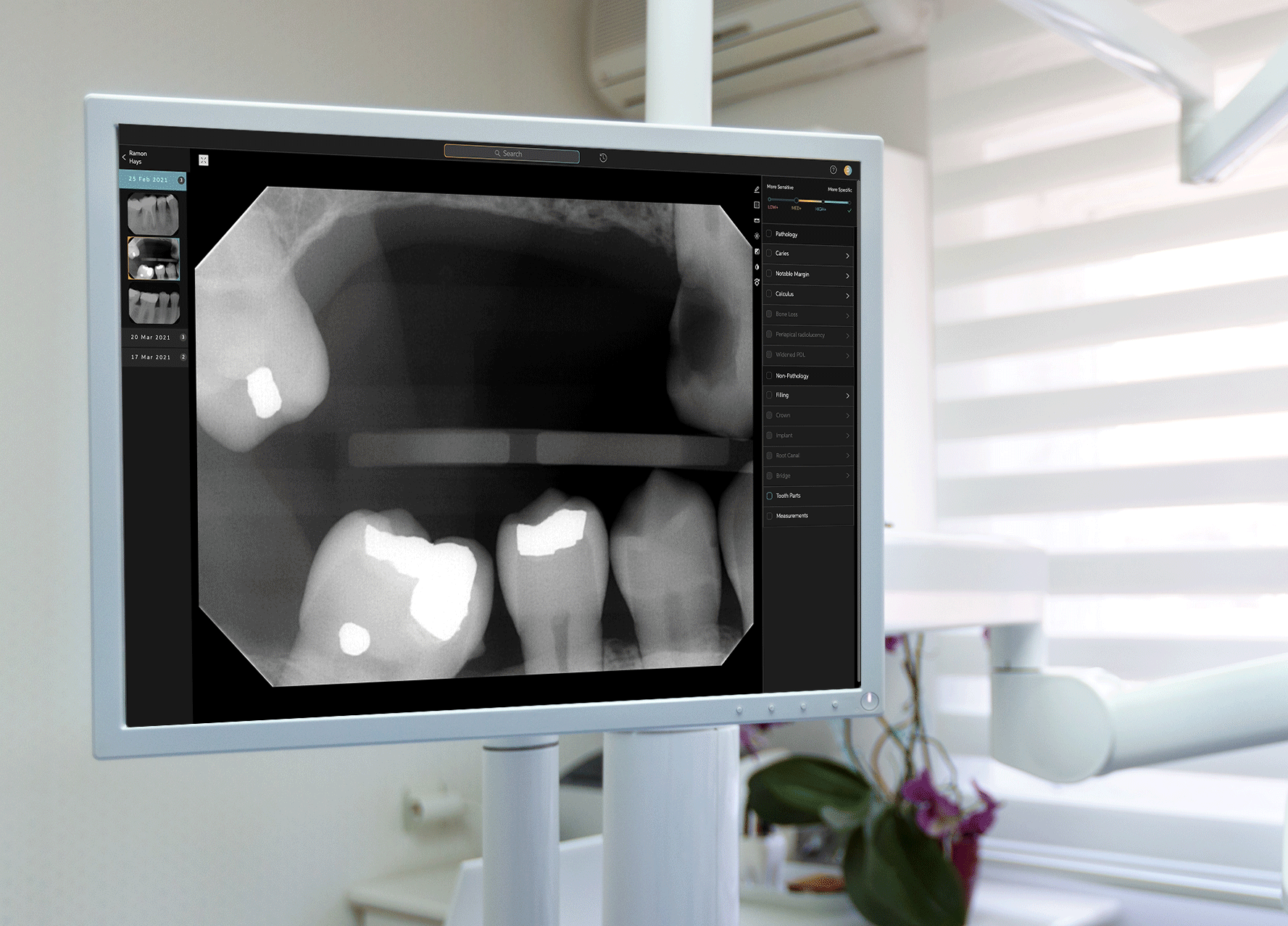 Image courtesy of Pearl
This is the web version of dot.LA's daily newsletter. Sign up to get the latest news on Southern California's tech, startup and venture capital scene.
Earlier this week, West Hollywood-based startup Pearl announced that its Second Opinion product had become the first AI-enabled device cleared by the Food and Drug Administration to read dental x-rays. Using the power of artificial intelligence, Second Opinion is meant to help dentists find maladies they'd otherwise miss through the eye test.

Getting FDA clearance is not easy, especially because Pearl had to prove its device could detect a variety of dental conditions (most medical devices have to prove only one capability). Pearl's CEO, Ophir Tanz, said it was a multi-year undertaking that entailed a 4,000-page clinical trial report.
There's a stark juxtaposition between a fast-paced tech world, where investors strive for needle-moving investments and a painstakingly slow regulatory process required to greenlight such technologies. Perhaps things would be easier if the FDA only regulated food and drugs; instead, it's in charge of overseeing an ever-growing universe of devices and apps that blur the line between consumer technology and medical equipment.
This is especially true as the pandemic has ushered in a new wave of health startups trying to address inefficiencies in the current system—from mental health apps built as a supplement or alternative to antidepressants and therapy, like Santa Monica-based Headspace Health, to virtual reality tools meant to provide at-home treatment for chronic conditions, like Van Nuys-based AppliedVR. (Both of those startups have received FDA approval for their products.)
By its own admission, the FDA isn't fully equipped to regulate some newfangled technologies, as that would require a clear understanding of how the technology works and a set of guidelines governing them. In 2018, then-FDA Commissioner Scott Gottlieb announced that that agency would begin creating better frameworks to address some of these shortcomings—but by all indications, progress is slow.
As a result, even if those technologies make it to market, it's difficult to ask clinicians to adopt them. What happens if they rely too heavily on a relatively unproven platform, and its faults get them sued for malpractice? What if a doctor disagrees with a piece of technology?
That's not to say the FDA should adopt the for-profit tech world's fast-and-loose style. After all, there's a reason regulatory processes are exceptionally deliberate and thorough. In a world where social media platforms can be used to meddle with democracies, imagine what a piece of health technology can do to the human body if not fully vetted and allowed to go awry. — Keerthi Vedantam