Promoting Equity in Medical AI: Cedars-Sinai's New Center Aims to Eliminate Bias and Disparities
Samson Amore
Samson Amore is a reporter for dot.LA. He holds a degree in journalism from Emerson College. Send tips or pitches to samsonamore@dot.la and find him on Twitter @Samsonamore.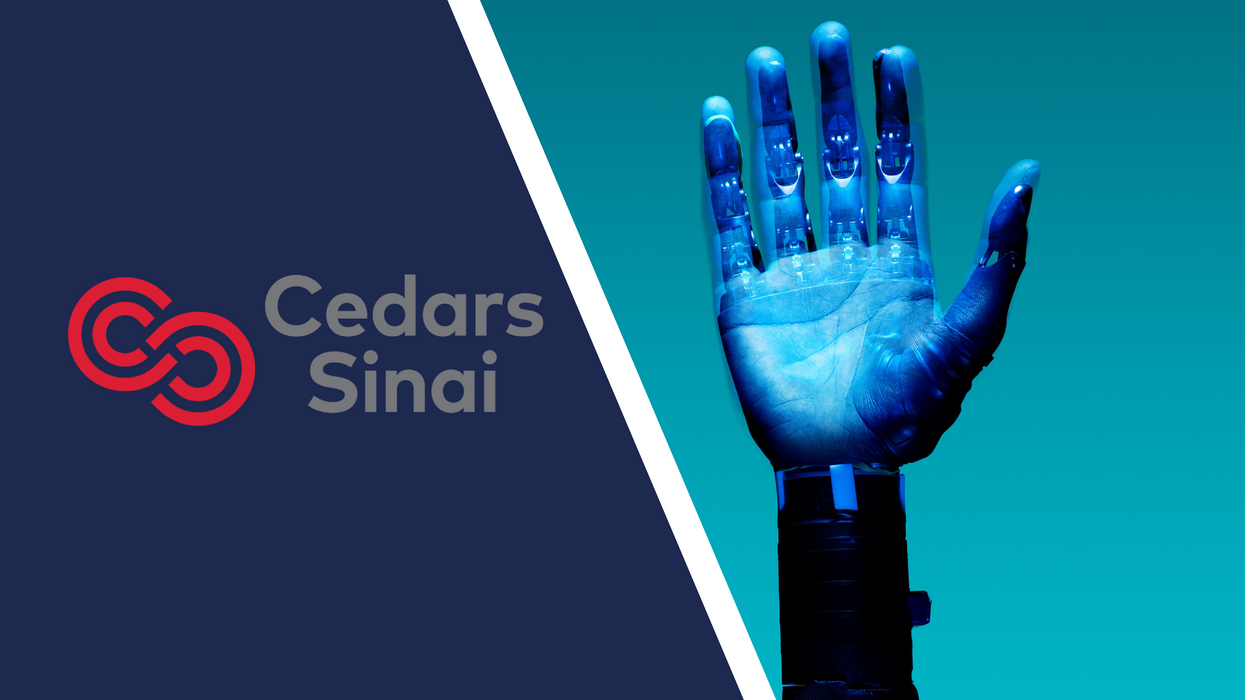 Cedars-Sinai
This is the web version of dot.LA's daily newsletter. Sign up to get the latest news on Southern California's tech, startup and venture capital scene.
Cedars-Sinai, the West Hollywood-based healthcare system founded over 120 years ago, recently established the Center for Artificial Intelligence Research and Education to explore the benefits and pitfalls of using AI in medicine.
---
The center was created and announced earlier this month. It is co-directed by Dr. Tiffani Bright and Dr. Jason Moore, who also leads Cedars' Department of Computational Biomedicine. Bright and Moore told dot.LA the center serves many goals, including recruiting new faculty with AI expertise, creating various AI models for the hospital system, and educating the medical community about the use of AI.
"What we've noticed in the medical field is that these algorithms are often developed and implemented and they aren't evaluated from the perspective of the harm that they're doing," Bright said. "So they're widening disparities, and so you notice that they're helping patients who are white, but harming patients or black."
Research into how medical algorithms are developed is one key way to ensure that an AI model is fair before it's deployed and given the chance to cause harm. Evaluating who made the model, and how diverse their sources and data sets are, is, according to Bright, important to avoiding technical and social bias.
"I am very much encouraged at what is happening here [at Cedars-Sinai]," Bright added, noting that she's worked at numerous other healthcare companies that do not put as much emphasis on AI training and equity.
Moore said the plan is to create a number of AI models that can be used across Cedars-Sinai's various divisions of medical care. "Cedars is implementing and evaluating AI algorithms for healthcare across all of its different clinical areas and specialties, but what was really missing was fundamental new research on AI algorithms," Moore told dot.LA. "That's really what the goal of this center is, to carry out AI research, develop new algorithms and new software tailored to biomedical and clinical problems."
Another goal of the center is to "train the next generation in the interface of AI in healthcare," particularly by reaching out to high school and college students nationwide, said Moore.
To do so, Cedars-Sinai is working with Hispanic and Latino students from the Cal State University system to prove to them that "it is a viable career path forward, because we desperately need more diversity in the AI area," Moore added.
Part of this educational outreach to students includes developing a user-friendly AI called Aliro Ed to help them familiarize themselves with how machine learning works at a basic level, Moore said. "All they have to do is load some data, push a button, and they're doing machine learning," he added. "It's a way to build their confidence that, hey, this is something I can do, this is something that I can put my hands on and use today without any formal training in computer science or statistics."
Cedars-Sinai is also developing a curriculum for a doctorate degree in artificial health intelligence. Moore is helping create that program, and said he expects it to launch in 2025.
Last fall, Cedars was awarded an $8 million grant from the National Institutes of Health to study how AI could be used to analyze genetic data to predetermine risk of Alzheimer's disease. The algorithms will be used to analyze different data sets at once, including genetic and genomic data as well as imaging to predict and evaluate risk of Alzheimer's disease.
Moore said that the trust of human doctors at Cedars-Sinai and other medical outlets is key, noting, "a big part of AI in healthcare is explainability; we have to be able to explain it to a clinician to a doctor and they have to be able to trust the algorithm, they have to know that it's fair and unbiased… that trust is really important before they make a decision that it is something we should use to treat patients."
While there's a vested interest in developing AI for use at Cedars-Sinai, both Moore and Bright said that they don't see the technology replacing the human touch in healthcare. "I like to think of AI as another person in the room," Moore said.
Bright shared his sentiment, adding that it's important to develop AI with transparent parameters, so that scientists and doctors can understand and trust the AI's methods for recommending care.
Samson Amore
Samson Amore is a reporter for dot.LA. He holds a degree in journalism from Emerson College. Send tips or pitches to samsonamore@dot.la and find him on Twitter @Samsonamore.
https://twitter.com/samsonamore
samsonamore@dot.la