oracle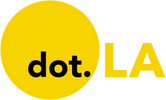 Get in the KNOW
on LA Startups & Tech
X
oracle
Sign up for dot.LA's daily newsletter for the latest news on Southern California's tech, startup and venture capital scene.
TikTok is reportedly close to a deal that would resolve U.S. national security concerns over its ownership by Chinese tech firm ByteDance, by storing all of the video-sharing app's U.S. user data with American software giant Oracle.
ByteDance, the Chinese parent company of Culver City-based TikTok, would not be able to access U.S. user information under the potential deal, Reuters reported on Thursday. Such an agreement could potentially end a year-and-a-half long saga that began with the Trump Administration's concerns that American data could be accessed by China's government.
Former President Donald Trump sought to force a sale of the hugely popular social media startup and even tried to ban TikTok from U.S. app stores. Alongside Walmart, Oracle was lined up to partner with TikTok in September 2020 in a deal that promised to assuage U.S. security concerns.
A U.S. government panel is now in "advanced talks" with TikTok over the proposed Oracle partnership, Axios reported on Friday. Representatives for TikTok and Oracle did not immediately respond to requests for comment.
From Your Site Articles
Related Articles Around the Web
First it was 90 days, then an additional 15, and then the forced TikTok sale faded from national consciousness as the presidential election altered the priorities of the country and the Trump administration. Now the Biden administration appears to be hitting the brakes. In court filings, government lawyers filed an uncontested motion to postpone the cases related to a potential ban of the popular social media app.
The request also suggests status reports at 60-day intervals, and states the administration plans to conduct its own evaluation of the matter.
"The government will then be better positioned to determine whether the national security threat described in (President Trump's executive orders)...continue to warrant the identified prohibitions," the filing reads.
Joe Biden has previously raised concerns over how the Chinese government may access data that TikTok collects and discussions have reportedly continued between TikTok-owner ByteDance and U.S. security officials.
In an interview with CBS' "Face the Nation" this past Sunday, Biden said China should expect "extreme competition" from the U.S., but that he will not necessarily pursue an adversarial relationship in the way that his predecessor did.
In August last year, President Trump issued a pair of executive orders that would forbid American companies from transacting with ByteDance-owned companies and force ByteDance to divest of its TikTok operations in the U.S. Microsoft, Oracle and Walmart emerged as potential new owners.
The Chinese government retaliated by issuing new rules banning exportation by Chinese companies of certain technologies, which would include TikTok's lauded "For You" algorithm. TikTok also sued the Trump administration.
In mid-September, Oracle confirmed it had been selected by ByteDance to become TikTok's "trusted technology provider," and then-Treasury Secretary Steven Mnuchin said the arrangement would bring 20,000 new jobs to the U.S.
A series of deadline extensions and waivers from U.S. government agencies and courts ensued and multiple federal judges ruled Trump's TikTok ban illegitimate.
On February 18, the U.S. government is due to issue its formal response to TikTok's court challenge against the ban.
In the absence of a ban, ByteDance could still sell TikTok, but anyone negotiating to acquire the company valued at approximately $180 billion, according to Bloomberg, would no longer have the same leverage.

Why is TikTok Facing a Ban? And What May Lie Ahead! www.youtube.com
This story has been updated.
President Donald Trump told reporters he approved a deal in concept between Oracle and TikTok's parent company ByteDance in which Oracle and Walmart would partner with the app in the U.S. The move could avert the ban in U.S. app stores that was set to go into effect on Sunday.
"I have given the deal my blessing," Trump said to reporters at the White House Saturday. "If they get it done, that's great. If they don't, that's okay, too."
It is unclear whether ByteDance will remain a majority owner of TikTok.
"It will have nothing to do with China. It'll be totally secure; that'll be part of the deal," Trump said. "All of the control is Walmart and Oracle, two great American companies."
But Trump said the company, now seated in Culver City, will likely be headquartered in Texas and bring 25,000 jobs.
He added that TikTok has agreed to donate $5 billion to an education fund, which Trump said would satisfy his demand that the government receive a payment from the deal.
"They're going to be setting up a very large fund," Trump told reporters. "That's their contribution that I've been asking for."
Various outlets with reporters at the White House reported on Trump's sign off. It came after the president signed an executive order in August that called the viral social video app owned by Chinese internet company ByteDance a national security threat. It also called on the Beijing based parent company to sell TikTok to a U.S. firm or face a ban.
The administration accuses TikTok of sharing user data with the Chinese Communist government. TikTok denies the charges.
This week, the New York Times reported that TikTok is hunting for a new CEO and that Instagram co-founder Kevin Systrom is being considered for the position.