biden administration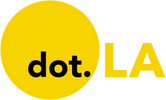 Get in the KNOW
on LA Startups & Tech
X
biden administration
President Biden announced a sweeping vaccine mandate on Thursday that would affect as many as 100 million workers. Under the mandate, the Labor Department's Occupational Safety and Health Administration will demand that any private company with at least 100 or more employees either make sure the workforce is vaccinated or is undergoing weekly COVID tests. Health care workers who work at facilities that take Medicare or Medicaid and federal workers are required to be fully vaccinated.

It was a bold policy—and one that likely feels a little familiar to some Angelenos. In August, a slew of employers, including the city of L.A., came out with various vaccine and testing mandates for their employees, some far more strict than OSHA's rule.
OSHA's new rule will be incorporated into the Emergency Temporary Standards for COVID-19 the department put out last year, which includes new rules and best practices for business to handle COVID-19. But the logistics of the rule are unclear - the department hasn't indicated whether or not this will apply to companies that are fully distributed and have no central office or headquarters. Nor has it announced when this rule will go into effect.
So, who exactly has to get vaccinated in L.A.? And what about mask mandates? Below, we've got answers to your most pressing mandate questions.
So, What Mandates Are Already in Place in L.A. in Addition to What Biden Announced Thursday?
Los Angeles - both the city and county - have already placed masking mandates for all indoor settings, including the workplace, and have required vaccinations for all municipal employees. And the state previously mandated health care workers and teachers must be vaccinated or, if unable to, get tested regularly. Even the Los Angeles Unified School District, the largest school district in the state, mandated vaccines for eligible students.
Weren't Some Companies in L.A. Are Already Requiring Their Employees To Get Vaccinated?
Several large companies have implemented vaccine mandates for their employees, from Walmart to Netflix to Disney, which follow the Equal Employment Opportunity Commission's guidelines on COVID-19. The department, which regulates federal workforce discrimination laws, says employers are allowed to require in-person employees to get vaccinated before coming to work in-person.
Will I get time off to get the vaccine?
Yes, OSHA will require eligible employers to offer paid time off in order for workers to get vaccinated and recuperate from any side effects. This includes public sector employees like teachers and municipal workers.
What happens if my business doesn't comply?
OSHA said businesses that don't comply with OSHA's rule will face fines up to $13,600.
My company has fewer than 100 employees. Do I need to get vaccinated?
OSHA's most recent rule applies to only employers with 100 or more people in the workforce. Companies with less than 100 employees will need to follow any local regulations prescribed by municipal governments.
However, OSHA does have a set of rules outlined in its emergency order for health care workers that encompass masking and vaccination rules. You can check to see if your employer applies here.
How many people are vaccinated in L.A. in general?
About 75% of vaccine-eligible residents in Los Angeles County have already received at least one dose, and more than 5.8 million out of 8.8 million county residents are fully vaccinated. Department of Public Health Director Dr. Barbara Ferrer said last week that the county is already gearing up in preparation for booster shots. Since last week, the county has added more than 100 new vaccine sites.
How can I get vaccinated in L.A.?
Residents can visit VaccinateLACounty.com and make an appointment or find a walk-in appointment at one of over a thousand vaccination sites across the county. Those who need to can ask for an in-person vaccination by calling the Department of Health Services at 833-540-0473.
As Americans are struck by the flurry of images of men, women and children fleeing the Taliban's takeover of Afghanistan, the dire needs of refugees are never far from Christopher Mikkelsen's mind.
When the Hancock Park techie and his then-filmmaker brother David met a young Afghan refugee named Mansour in Denmark in 2005, it altered the course of their lives -- and that of tens of thousands of refugee families whom they've helped reconnect since.
Mansour fled war-torn Afghanistan five years prior when he was 12. The boy had lost track of his parents and five siblings after a human trafficker separated them on the eve of their departure, Christopher Mikkelsen said.
When the brothers took the teen's plight to NGOs and refugee committees of the world, they realized that there was "no centralized repository of information" to connect separated refugee family members. In a complex search that ultimately took them to Moscow, the Mikkelsen brothers managed to reunite Mansour with a younger brother.
The Mikkelsen brothers also co-founded in 2008 the San Francisco-based nonprofit Refugees United, now dubbed Refunite, which started as an SMS-driven portal to help African refugees who have lost contact with family members reconnect. Today, Refunite employs a communications network called Relay that uses texts, WhatsApp and call centers to spread vetted and trusted information from local African leaders about everything from COVID-19 cases, to militia attacks, to missing persons.
"It's a platform to reach as many people as possible to make sure they are doing the right thing," Refunite's co-CEO Christopher Mikkelsen said of the network that's in use in 35 African countries and in African diaspora communities in the U.S. The messages "are sent by someone they trust with their lives. In the environments we work with, the community is the difference between life and death."
Technology is changing the way refugees are moving, coping and integrating into the world. Perhaps nowhere is that better exemplified than with Afghanistan, where war and poverty have driven out residents for decades. From biometric scans to drones to smartphone games, technology is increasingly being used to help refugees and displaced persons establish their identities, learn a language and start their lives anew. A good number of apps designed to help refugees have also gone online in recent years but experts say that money would be better spent on ensuring refugees' access to technology.
Meanwhile, Los Angeles is a hub for refugees and migrants, many of whom view access to technology as an essential need. L.A. is also a hub for techies, like Mikkelsen, and tech startups, nonprofits and other companies that aim to use technology to help immigrants, such as Welcome Tech and LATech4Good, which strives to promote such work and share best practices.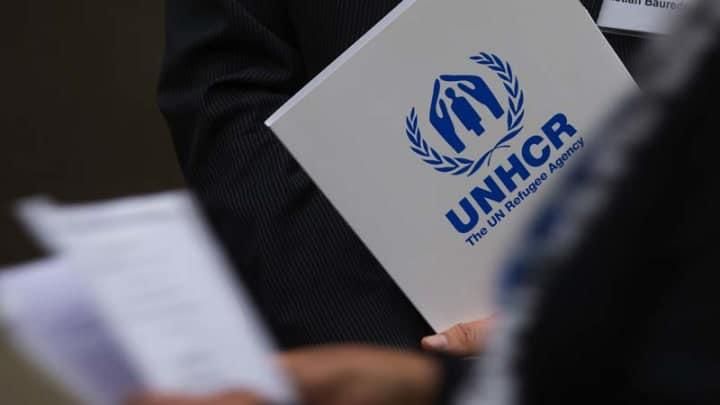 The ongoing COVID-19 pandemic has put into sharp focus how important it is for resettled refugees to have access to technology and technology education, said Martin Zogg, executive director of the International Rescue Committee -- Los Angeles.

"We've been fortunate that we've been able to ensure that refugees get services through technology at the very same high level that existed prior to the epidemic," Zogg said.
IRC has provided equipment, education and procedures to enable many refugee services to continue online. For example, home visits, which are required of resettlement agencies and ensure that refugees are placed in safe and secure environments, have continued via Facetime, Whatsapp and Zoom rather than in person.
"You name [the platform], we did it," Zogg said.
While some refugees arriving in Los Angeles are already connected to networks of other refugees before they arrive through Whatsapp and are sophisticated in using social media, many others are not and have to be trained, he said. IRC ensures its refugees have access to cell phones and teaches them how to use them as a way to connect and empower them.
"Many refugees … are older. They need all the assistance that I mentioned and they need it in a personalized way," Zogg said. "We can't just drop off an iPad and say 'use this'. They need help doing that."
The UN refugee agency (UNHCR) uses technology in "all aspects of its work" with reliance on modern and relevant technologies having "increased greatly" in recent years, said UN refugee agency spokesman Chris Boian.
The UNHCR's Biometric Identity Management System, which was completed in 2015, uses unique physiological traits, such as fingerprints and iris and facial features, to verify the identities of refugees.
"People forced to tragically flee wars, conflicts, persecution, they are literally running for their lives and take whatever they can grab and that may not include standard documentation about their identity, their citizenship, their place of birth, Boian explained.
"We establish identity, then further along the process is determining who is a refugee and who is entitled to international protection and who is not."
The agency has also used drones to determine where it's safest to erect emergency shelters amid unforgiving terrain at a refugee camp in Bangladesh or avoid serious flooding during monsoon season.
While there has been a lot of investment in new apps to try to help refugees in recent years, much of it has gone to waste, said Shelly Culbertson, a senior policy researcher focusing on refugees for the RAND Corporation. Many projects are not being used or maintained, which creates significant confusion for people if they are not up to date.
A few years ago, Culbertson and other researchers set out to identify a list of apps to develop for refugees but instead found out that's not what they really needed.
"They need access -- and then they'll use technology like everyone else," Culberston said. Their findings were outlined in the 2019 RAND report "Crossing the Digital Divide: Applying Technology to the Global Refugee Crisis."
Refugees view access to the internet, WiFi and social media as essential in many ways as food and shelter, she said. Prioritizing connectivity could involve distribution of wireless network cards or smartphone minutes or perhaps cell phone access in refugee settings.
The need for better connectivity was also highlighted by Movement on the Ground, a startup NGO founded six years ago by a group of independent business people and creatives who wanted to alleviate suffering caused by the European refugee crisis. The organization works predominantly in and around refugee camps in Greece and facilitates digital literacy classes with the support of IBM.
Movement on the Ground is currently exploring how to facilitate more access to such training for the residents they work with and for the refugee camps in Greece, a spokeswoman said Friday via email.
"The difficulty in this is finding sufficient space and appropriate access to resources and Wi-Fi connection to make this possible," she said.
More important than an app to help refugees with translation or other needs is ensuring every refugee has access to technology, knows how to use it and does use it, Zogg of the International Rescue Committee-Los Angeles said.
"That can only happen with funding to provide that equipment, funding to provide that capacity, that education because the human element in this is so important," he said.
Clarification: This story has been updated to clarify how LATech4Good works with immigration organizations.
President Biden on Friday signed an executive order with sweeping implications for big tech and its pattern of snapping up small competitors.
The order, aimed at fostering competition in the economy, targets powerful tech platforms by encouraging new rules on data collection and policy to monitor acquisitions.
Among the most sweeping for tech companies is a policy to keep a closer eye on business mergers, "especially by dominant internet platforms." That order would focus on small competitors, serial mergers and the way free products impact competition.
The White House order is wide-ranging and includes 72 initiatives by over a dozen federal agencies that would place new restrictions affecting industries from broadband to prescription drugs.
With the aim of curbing the collection of sensitive and personal data, President Biden called on the Federal Trade Commission (FTC) to create surveillance and data accumulation protocols. The order also pushes for new rules from the FTC that would bar "unfair methods of competition on internet marketplaces."
Other big proposals include a ban or limit on non-compete agreements, a practice by many private businesses to draw a line around where employees can work down the line.
"Workers should be free to take a better job if someone offers it," Biden said during a press briefing Friday afternoon. "There were clauses in McDonald's contracts, you can't leave Burger King and work for McDonald's. Is there a trade secret of what's inside that patty?"
From Your Site Articles
Related Articles Around the Web