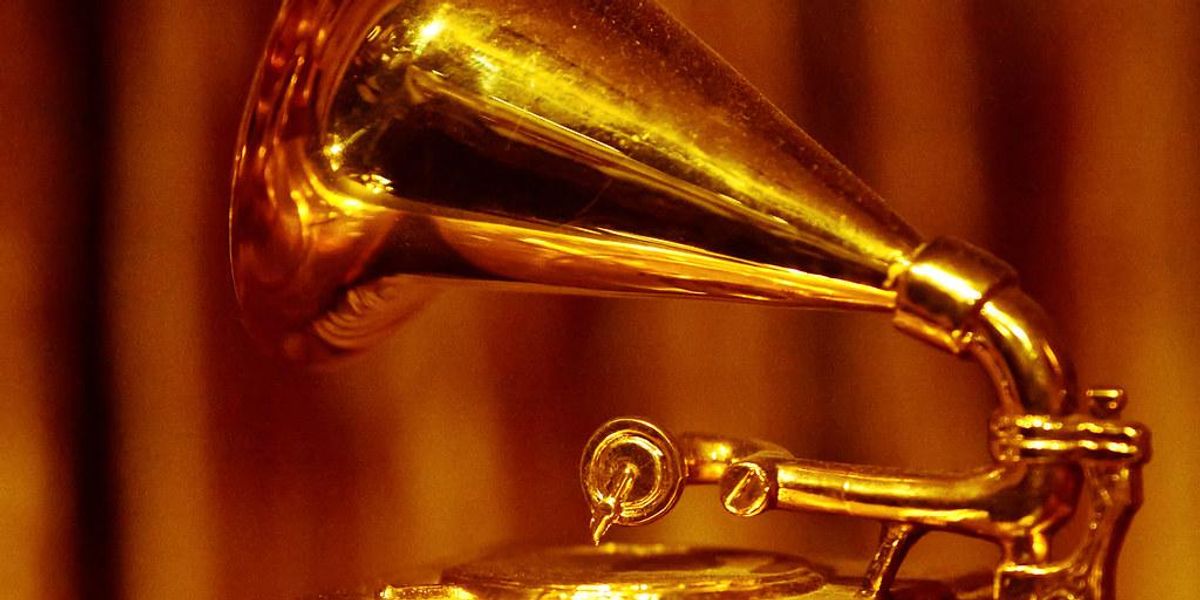 This is the web version of dot.LA's daily newsletter. Sign up to get the latest news on Southern California's tech, startup and venture capital scene.
After winning their first Grammy Award last night, Emily Bear and Abigail Barlow thanked the internet.
Like a lot of music artists these days, the composers' songs became popular after going viral on TikTok. It all started last year, when Barlow posted a video on the video-sharing app in which she sang a song inspired by the Netflix show "Bridgerton." The clip amassed 2.4 million views and became the genesis of a 15-track album called "The Unofficial Bridgerton Musical," which won this year's Grammy for Best Musical Theater Album. It's the first Grammy-winning album to originate on TikTok, where fans tracked the composers' progress and offered feedback.
---
"A year ago when I asked the internet, 'What if 'Bridgerton' was a musical?', I could not have imagined we would be holding a Grammy in our hands," Barlow said in her acceptance speech. "We want to thank everyone on the internet who has watched us create this album from the ground up—we share this with you."
Bear and Barlow are hardly the only musicians who should thank the internet—and more specifically, the TikTok community—for vaulting them to the top of the music industry. From singer Olivia Rodrigo to rapper Lil Nas X, some of today's biggest pop stars can credit TikTok for making them household names. As Slate put it, last night's nominees for Best New Artist—won by Rodrigo, whose hit song "Drivers License" features in 1.4 million videos on the app—were a "murderer's row of TikTok favorites."
Given TikTok's ability to catapult new voices into Gen Z's consciousness, it was only a matter of time before artists like Bear and Barlow managed to turn viral videos into a Grammy-winning project. TikTok is now a go-to platform for discovering new music, with songs both organically gaining popularity and becoming hits through influencer-driven marketing. The social media app—which is now the world's most popular website—allows creators to attach snippets of songs to their videos, a feature that can make some tracks inescapable when turned into lip syncing or dance trends.
And it's not just new songs, either: TikTok has notably resurfaced classics such as Fleetwood Mac's "Dreams," a 1977 song that saw a surge of downloads after it was included in a viral video on the app.
Social media sites dating back to MySpace have long helped little-known artists promote and distribute their music. But the short-form nature of TikTok's videos makes them an especially useful music discovery vehicle, according to Howie Singer, a New York University professor who teaches data analytics in music. Instead of a YouTuber satisfying viewers with an entire cover of a song, TikTok's bite-sized clips offer just a taste of a track—often enough to make users fire up their Spotify accounts to hear the whole thing. A TikTok-commissioned survey found that 67% of users last year were more likely to seek out a song they heard on the social media app.
The music industry has taken notice. Record labels now promote their music on TikTok, while artists write songs tailored for the app's memes and trends. Some labels even use TikTok engagement as a data point in deciding which artists to sign, Singer told me. Still, there is some concern within the industry about relying too much on TikTok; after all, just because an artist can make a good meme doesn't mean they can create a worthwhile catalog of music.
"TikTok is already being used to identify a hit," Singer said. "But ultimately, what the bigger labels [in particular] are looking for is people who can create hits—plural."
Last night's Grammys, however, showed that the major labels are not the only ones who decide who becomes a star these days. TikTok and its 1 billion monthly users increasingly have a say, too. — Christian Hetrick