china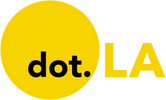 Get in the KNOW
on LA Startups & Tech
X
china
TikTok's data on U.S. users was repeatedly accessed in China by employees of parent company ByteDance, according to a new report from BuzzFeed News that raises fresh privacy concerns about the Chinese-owned social media app.
The news outlet obtained audio recordings from more than 80 internal TikTok meetings, which revealed that engineers in China had access to U.S. data from September 2021 to at least January 2022. In some situations, U.S.-based TikTok workers had to rely on their Chinese colleagues to access American users' data, BuzzFeed reported on Friday.
"Everything is seen in China," a member of TikTok's Trust and Safety department said in a September 2021 meeting, according to the report.
Culver City-based TikTok has faced scrutiny over its handling of U.S. user data due to concerns that information on Americans could fall into the hands of China's government. Former President Donald Trump, whose administration took a particularly tough stance toward China, sought to force a sale of the hugely popular social media startup and even tried to ban TikTok from U.S. app stores.
"As we've publicly stated, we've brought in world-class internal and external security experts to help us strengthen our data security efforts," a TikTok spokesperson said in a statement to dot.LA. "This is standard industry practice given the complexity of data security challenges."
The spokesperson added that TikTok recently created a new department with U.S.-based leadership "to provide a greater level of focus and governance" on U.S. data security. "The creation of this organization is part of our ongoing effort and commitment to strengthen our data protection policies and protocols, further protect our users, and build confidence in our systems and controls."
In the wake of the Buzzfeed article on Friday, TikTok announced that it had migrated all of its U.S. user traffic to servers operated by American software giant Oracle, which has long been floated as a TikTok data partner that could help assuage U.S. security concerns.
"We still use our U.S. and Singapore data centers for backup, but as we continue our work we expect to delete U.S. users' private data from our own data centers and fully pivot to Oracle cloud servers located in the U.S.," Albert Calamug of TikTok's U.S. Security Public Policy team wrote in a blog post.
Calamug added that TikTok would work with Oracle to develop data management protocols in an attempt to "give users even more peace of mind."
From Your Site Articles
Related Articles Around the Web
Pasadena-based Arrowhead Pharmaceuticals has landed a $60 million investment from Silicon Valley health care venture firm Vivo Capital to launch a new joint venture tapping into one of the fastest-growing markets for drugs: China.
On Monday, the local pharma firm announced that it is partnering with Vivo to form Visirna Therapeutics, a new venture that aims to develop and sell four of Arrowhead's early-stage treatments in mainland China, Hong Kong, Macau and Taiwan. Arrowhead's therapies utilize RNA interference—a new way to manipulate genes in cells that has largely been used to treat cardiometabolic diseases like hypertension, hyperlipidemia and type 2 diabetes.
Vivo—which has also backed health care startups like cancer-focused Genetron and surgical instrument company Golden Stapler—said it will leverage its network in China to recruit for leadership roles, parse through the country's regulatory policies and develop commercialization strategies for the region.
"Greater China is an important region for global pharmaceutical products broadly, and specifically for medicines that treat cardiovascular and metabolic diseases," Christopher Anzalone, Arrowhead's president and CEO, said in a statement. He added that having a dedicated company in China that is entrenched in the country's regulatory environment will allow Arrowhead to develop and commercialize drugs in the region faster, without taking away from its core business strategies.
Venture capital activity at large in China totaled $113.8 billion in 2021, according to PitchBook data—the second-highest annual figure on record, eclipsed only by the $126.5 billion invested in 2018. Nearly 19% of venture deals in China last year involved investors from outside the country, while dollars invested in China's biotech and pharma sector soared nearly 44% from the year prior, according to Pitchbook.
American pharma companies like Merck and Eli Lilly have flocked to China as the country has looked to grow its health care sector to meet the rising demands of its aging population.
Faraday Future named former Jaguar Land Rover executive Xuefeng "Chris" Chen as the chief executive of its China division as the company prepares to enter the world's largest electric vehicle market and develop its binational market strategy.

With a new Chinese investor, Faraday is focused on developing its market in China, which is over triple the size of the U.S. market, according to a 2019 report by the International Energy Agency.
"Chris is a critical hire to the realization of FF's US-China dual home strategy," said Global Faraday Future CEO Carsten Breitfeld in a statement announcing the appointment. "I am confident that his comprehensive management acumen and operational experience in luxury car brands will accelerate the implementation of FF's business in China and will be beneficial to FF's global strategic development."
Prior to joining Faraday, Chen served as the executive vice president of Chery Jaguar Land Rover Automotive. He had been promoted from executive vice president of manufacturing, becoming the youngest executive running China-side business in an automotive joint venture.
The Los Angeles startup is expected to go public by midyear in a deal that values it at $3.4 billion. Its anchor investor is Hangzhou, China-based Geely Holding Group, an automotive manufacturing company that has plans to spend almost $5 billion to build an electric battery plant in China, Reuters reported earlier this week.
Faraday will use Geely's manufacturing services and technology and engineering support to develop its base in China.
Faraday is also preparing to roll out its flagship product one year after going public. The FF 91 is an all-electric, autonomous ready luxury vehicle that boasts more than 300 miles per charge and a 1050 horsepower.
It's expected to go into production later this year.