china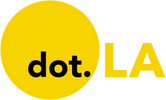 Get in the KNOW  
  on LA Startups & Tech  
X
china
Evan Xie
This is the web version of dot.LA's daily newsletter. Sign up to get the latest news on Southern California's tech, startup and venture capital scene.
According to a new report from The Information, a number of American investors have indirectly financed Chinese AI startups, some of which have set the goal of becoming China's answer to OpenAI. The piece by journalist Juro Osawa lists Chinese VC firms Sequoia Capital China, Matrix Partners China, Qiming Venture Partners, and Hillhouse Capital Management among the companies putting serious funds into local AI startups.
The investments have gone to a variety of Chinese companies. Sequoia China recently put funds into a new venture from noted Beijing AI researcher and scholar Yang Zhilin, a veteran of Google's AI labs and Meta Platforms. The focus of his new venture remains unknown. Matrix and Qiming, meanwhile, put funds into the Beijing-backed startup Frontis, which has its own variation on a ChatGPT-type product. That company is now valued in the hundreds of millions of US dollars. Hillhouse has backed MiniMax, another Chinese startup with a ChatGPT-style chatbot in the works. That company has raised more than $100 million to date at a valuation above $1 billion, ranking it among China's first AI unicorns.
As a lot of American AI projects – including OpenAI's ChatGPT – remain unavailable to Chinese consumers, it's still a wide-open market for this new generation of apps. Still, Chinese AI projects must work around the country's strict media and censorship laws. Compared to an American venture, a Chinese take on something like ChatGPT is limited both in terms of the content on which it can be trained and the results it's permitted to return. (In other words, internet content that's censored in China won't be fed into the chatbot to begin with, and it's barred from making statements or outputs that violate Chinese laws.)
A ChatGPT rival from Chinese search giant Baidu, called Enhanced Representation through Knowledge Integration or "Ernie" for short, fizzled upon its launch in mid-March. A presentation that was marketed as live but had actually been pre-recorded was deemed a flop by the New York Times and helped cement the idea internationally that China will be unable to respond to the success of ChatGPT, at least in the short-term, due to its strict internet censorship rules. Another Chinese chatbot, ChatYuan, has been suspended by authorities after challenging the Chinese Communist Party's official stance on Russia's war in Ukraine.
Chinese tech companies taking investments from Americans in US dollars is certainly nothing new. Nonetheless, the mounting fears about out-of-control rapidly progressing AI apps have already reached a relatively fevered pitch in the US. Sci-fi-influenced fears about intelligent machines running amock colliding with socio-political paranoia about the rise of China as a global superpower could create a perfect storm of panic. With American politicians already mulling over a TikTok ban, it's easy to see how Americans funding Chinese AI research could soon develop into a controversy of its own.
The potential controversy goes beyond national security concerns as well. There's also potential for US companies and individuals to fund Chinese apps that are used by the government in ethically or legally questionable ways. MiniMax founder Yan Junjie, for example, previously worked for another Chinese AI startup called SenseTime. In 2021, the US Treasury Dept. added SenseTime to its ongoing list of Chinese firms in which Americans are not allowed to invest, alleging that the company's facial recognition software had been used by the Chinese government to oppress the country's Uyghur Muslim minority.
Pushback against the idea of US investment in Chinese AI started as soon as The Information piece dropped. Entrepreneur Keith Rabois tweeted plainly that these deals "[need] to be illegal" while noted software engineer Grady Booch referred to the investments as a result of "rapacious capitalism, untethered from any ethical foundation." Sequoia partner Shaun Maguire, for his part, tweeted that the article was misleading, as it refers to Sequoia China, not the company's US arm. A number of commenters argued that this was splitting hairs, as the two firms and their LPs share vital resources and information between them, and American investors put money into companies through Sequoia China. Sequoia China raised a record $8.5 billion in 2022, much of it from American institutional investors.
Regardless of the specific nature of the separation between its international divisions, Sequoia must have seen this potential controversy coming. Sequoia China is led by one of the country's best-known venture capitalists, Neil Shen, who's also a board member in TikTok owner ByteDance and has long-standing ties to the ruling Communist Party. Back in February, The Wall Street Journal reported that Sequoia Capital was consulting US national security experts about Sequoia China's investments, hoping to avoid potential future restrictions by the Biden administration. These concerns reflect not only AI investments but other collaborations on high-level tech projects, such as the manufacture of advanced superconductors. - Lon Harris
Courtesy of Shutterstock
The Culver City-based social media giant is hiring for two security roles focused on thwarting insider leaks, according to Business Insider. The new hires would keep an eye on TikTok staffers to spot leaks of classified information to the press or trade secrets to rival firms or bad actors, experts told the news outlet.
TikTok's job postings come as the video sharing platform is facing mounting scrutiny. BuzzFeed News obtained leaked audio clips indicating that American data was accessed repeatedly by China-based employees of TikTok's parent company, ByteDance. That report renewed worries that TikTok's Chinese ownership poses a national security risk. More recently, a Gizmodo story detailed the ways TikTok tries to publicly downplay its Chinese ownership. Just this week, reports emerged about poor working conditions for some TikTok moderators.
Large companies monitoring their employees is not uncommon these days, especially if those firms have precious data and intellectual property. One of the two TikTok job postings, for example, is for a "counterintelligence analyst" based in Washington. A quick Linkedin search for that job title pulled up dozens of similar open roles at other companies in sectors including cyberspace and IT. Insider noted that banking behemoth JPMorgan Chase collects troves of data on its workforce, which has understandably concerned some staffers.
Leakers have helped reveal important but damning information about big tech companies. Perhaps most notably, former Facebook staffer Frances Hauguen gave the Wall Street Journal documents showing the social media firm was aware that its platform harms users. The BuzzFeed story about TikTok's handling of user data have prompted calls for a federal investigation or outright ban of the video sharing app (TikTok says it has never provided any U.S. user data to the Chinese government, nor would it do so if asked).
The two new security roles will be on TikTok's newly established U.S. Data Security (USDS) division, according to the company. In addition to leaks to reporters, the security team may contend with employees potentially sharing information with rival companies or foriegn governments trying to influence the platform, Insider noted.
TikTok declined to comment on the record, but pointed dot.LA to company blog posts about the newly created USDS team. In July,
TikTok said
it created the USDS in part to help reduce employees' access to U.S. data and cut down on that data being transferred from one region to another, including to China.
What Data TikTok Collects
Like other social media giants, TikTok gobbles up a lot of user information. To start, TikTok receives names, ages, phone numbers and emails when people sign up for the service. The app also knows users' approximate locations and mobile device identifiers, such as IP addresses.
Germain told dot.LA the most valuable info may come from the way users interact with the video sharing app. TikTok is quite good at figuring out peoples' interests based on the videos or accounts they've previously liked or followed. Those insights are useful for advertisers and—potentially—for spreading political messages, Germain noted.
"This vast trove of data that every social media company has—on what people are interested in, what makes them upset, what makes them happy—is incredibly valuable," he said.
The company's privacy policy permits TikTok to collect a wide range of additional data, from consumers' keystroke patterns to biometric info. However, the company says it doesn't necessarily take in or store all of this. For example, keystroke patterns may be used solely for anti-fraud and spam purposes, according to TikTok. Regarding biometrics, TikTok said editing features may automatically locate a person's face to apply an effect, but those features do not uniquely identify individuals.
Why U.S. government officials are concerned
TikTok is owned by Beijing-based tech giant ByteDance and China is an economic and foreign policy rival to the U.S. government. With the Chinese Communist Party (CCP) exerting considerable power over the nation's tech companies, U.S. lawmakers and administration officials contend that TikTok's Chinese ownership poses a national security risk.
"The CCP has a track record longer than a CVS receipt of conducting business & industrial espionage as well as other actions contrary to U.S. national security, which is what makes it so troubling that [ByteDance] personnel in Beijing are accessing this sensitive and personnel data," Federal Communications Commissioner Brendan Carr recently said.
TikTok says it has never provided any U.S. user data to the Chinese government, nor would it do so if asked. Additionally, the company recently announced that all of U.S. user traffic is now routed to American software giant Oracle's servers.
"The TikTok app is not unique in the amount of information it collects, compared to other mobile apps," the company said.
TikTok is hardly the only company swallowing a lot of data on Americans, from car makers to smart doorbell firms. Consumers' credit card purchases, contact lists and recent GPS locations are hawked by hundreds, if not thousands, of companies in the so-called data broker industry, Germain noted.
"If the Chinese government wanted it, they could just go out and buy it because it's for sale," he said. "...I think people, when they're worried about TikTok doing something, they should ask themselves whether they should be worried about American companies doing the same thing."
Still, Germain said there's some genuine cause for concern, since China's government has previously pushed the country's companies to do its bidding. But to Germain, that concern has less to do with China knowing your phone number and more to do with propaganda.
"The Chinese government could instruct Tiktok to manipulate its algorithm to show people content that promotes the goals of the Chinese government," Germain said. "That could totally happen and that is something that is of concern. But that does start to move away from questions of data privacy."