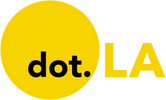 Get in the KNOW  
  on LA Startups & Tech  
X
Image from Shutterstock
Keylogging Controversy Brings TikTok Back Under US Government Scrutiny
Lon Harris
Lon Harris is a contributor to dot.LA. His work has also appeared on ScreenJunkies, RottenTomatoes and Inside Streaming.
11:08 AM | August 20, 2022
TikTok, the social app that's so popular that some are using it as a search engine at this point, remains as vital destination as ever for Pink Sauce connoisseurs. Still, the company's PR headaches continued this week.
Independent research performed by developer Felix Krause found code injected by the social network's operating system enabling it to monitor all keyboard inputs and tags, even without hitting "submit," a process known as "keylogging."
---
As Krause explained on his blog, this could potentially include recording sensitive information such as passwords and credit card numbers. And because TikTok comes with an internal browser, this functionally gives the app the ability to monitor its users as they browse around third-party websites and services.
TikTok's certainly not alone in checking out all of your data as you type. A previous post by Krause focused on tracking code within Meta's Facebook and Instagram iOS apps, allowing them to potentially follow users within in-app browsers as well. A recent survey of the top 100,000 most popular websites found that 1,844 logged an EU user's email address without their consent, and 2,950 recorded a U.S. user's email data in some form. The keylogging protocol has also been used as a way for employers to monitor the activity of remote employees.
Though it certainly sounds sinister, keylogging is not necessary by definition malicious. TikTok claims that the code in question is used for "debugging, troubleshooting, and performance monitoring," and in a statement, a representative denied that the company even collects specific keystroke or text input data. (The company also pointed out similar code in GitHub that's used for an alternative purpose than keylogging, as a third party example.)
Still, the very mention of privacy concerns and TikTok in the same sentence is enough to raise some eyebrows in the U.S., where the app–which is owned by the Chinese parent company ByteDance–has always operated under a dark cloud of suspicion. Allegations in 2019 that the app was hoovering up data from underage users and censoring content on behalf of China's ruling Communist Party led to calls for investigations from high-profile politicians. In December of that year, just as TikTok was taking over as the world's most downloaded app, the U.S. Department of Defense was recommending that all military personnel delete it from their phones.
In 2020, President Trump signed a series of executive orders banning U.S. companies from doing business with TikTok (as well as the Chinese-owned WeChat app). These orders were later reversed by the Biden administration, which nonetheless urged Americans handling sensitive information to consider the apps a "heightened risk."
The House of Representatives' Chief Administrative Officer (CAO) echoed these concerns just this week following the keylogging report, issuing a "cyber advisory" about security on TikTok, noting that, despite its Culver City headquarters, it's still "a Chinese-owned company."
So even a U.S. government that was initially inclined to be more TikTok friendly may be having second thoughts.
Lon Harris
Lon Harris is a contributor to dot.LA. His work has also appeared on ScreenJunkies, RottenTomatoes and Inside Streaming.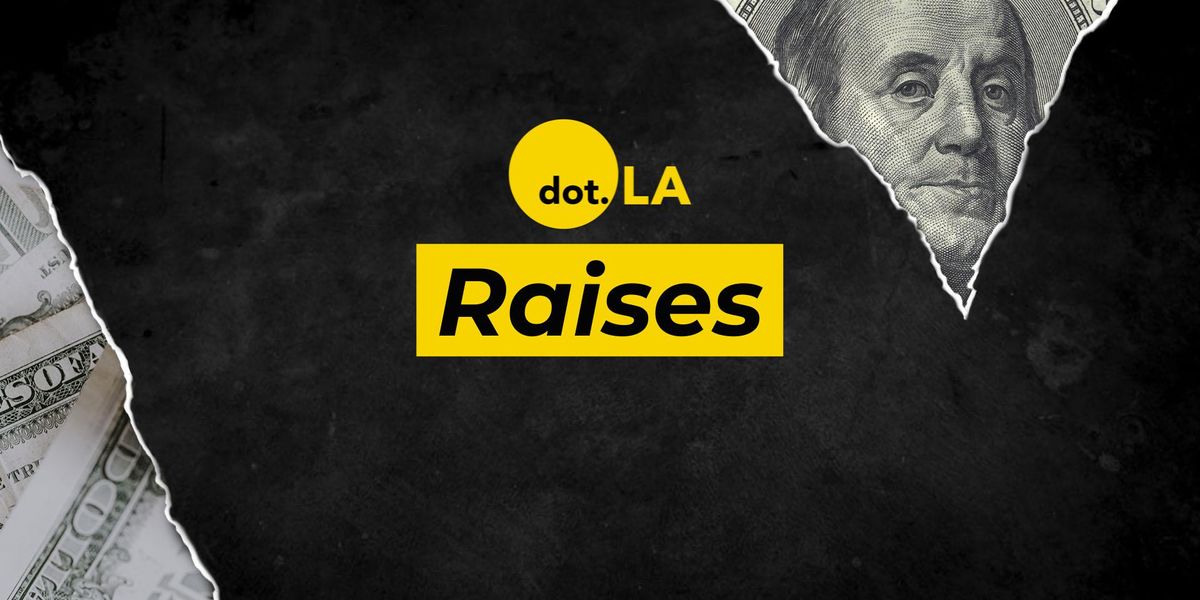 Image by Joshua Letona
A local space robotics startup raised fresh funding to expand the flight model manufacturing facilities throughout the U.S. and increase employment, while a remote litigation platform raised more funding to continue growing its footprint in new markets across the country, develop service channels for its clients and continue expanding its tech team.
***
Venture Capital
GITAI, a Torrance-based space robotics startup raised a $30 million Series B extension round of funding from its existing investors.
Per an SEC filing, Beverly Hills-based developer of a pet care application designed to connect pet owners with a veterinarian airVet, Inc. raised $15.1 million in funding.
Los Angeles-based remote litigation platform Steno raised a $15 million Series B funding round led by Left Lane Capital.
Super League Gaming Inc., a Santa Monica-based gaming platform creating innovative and immersive entertainment experiences raised $12.6 million in funding, per an SEC filing.
Lifeforce, a Santa Monica-based digital fitness platform, raised a $12 million Series A funding round co-led by M13 and Peterson Ventures.
Los Angeles-based short term rental host operator HostGPO raised a $6 million funding round co-led by Navitas Capital and OMNIA Partners.
Voice AI Inc., a Santa Monica-based AI voice changer platform raised $5.9 million in funding, per an SEC filing.
Raises is dot.LA's weekly feature highlighting venture capital funding news across Southern California's tech and startup ecosystem. Please send fundraising news to Decerry Donato (decerrydonato@dot.la).
Decerry Donato
Decerry Donato is a reporter at dot.LA. Prior to that, she was an editorial fellow at the company. Decerry received her bachelor's degree in literary journalism from the University of California, Irvine. She continues to write stories to inform the community about issues or events that take place in the L.A. area. On the weekends, she can be found hiking in the Angeles National forest or sifting through racks at your local thrift store.
03:49 PM | October 14, 2022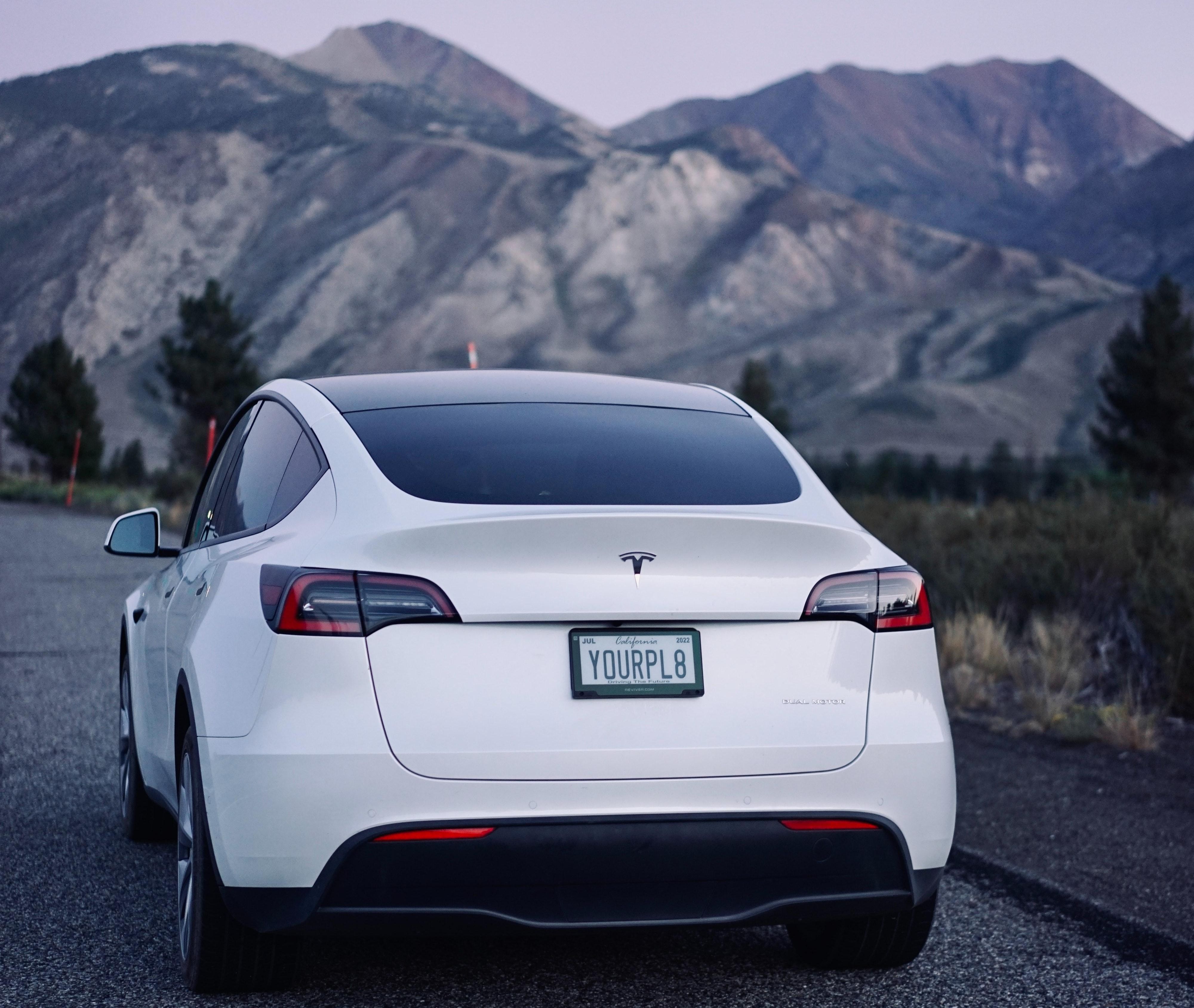 Thanks to a new bill passed on October 5, California drivers now have the choice to chuck their traditional metal license plates and replace them with digital ones.
The plates are referred to as "Rplate" and were developed by Sacramento-based Reviver. A news release on Reviver's website that accompanied the bill's passage states that there are "two device options enabling vehicle owners to connect their vehicle with a suite of services including in-app registration renewal, visual personalization, vehicle location services and security features such as easily reporting a vehicle as stolen."
Reviver Auto Current and Future CapabilitiesFrom Youtube
There are wired (connected to and powered by a vehicle's electrical system) and battery-powered options, and drivers can choose to pay for their plates monthly or annually. Four-year agreements for battery-powered plates begin at $19.95 a month or $215.40 yearly. Commercial vehicles will pay $275.40 each year for wired plates. A two-year agreement for wired plates costs $24.95 per month. Drivers can choose to install their plates, but on its website, Reviver offers professional installation for $150.

A pilot digital plate program was launched in 2018, and according to the Los Angeles Times, there were 175,000 participants. The new bill ensures all 27 million California drivers can elect to get a digital plate of their own.
California is the third state after Arizona and Michigan to offer digital plates to all drivers, while Texas currently only provides the digital option for commercial vehicles. In July 2022, Deseret News reported that Colorado might also offer the option. They have several advantages over the classic metal plates as well—as the L.A. Times notes, digital plates will streamline registration renewals and reduce time spent at the DMV. They also have light and dark modes, according to Reviver's website. Thanks to an accompanying app, they act as additional vehicle security, alerting drivers to unexpected vehicle movements and providing a method to report stolen vehicles.
As part of the new digital plate program, Reviver touts its products' connectivity, stating that in addition to Bluetooth capabilities, digital plates have "national 5G network connectivity and stability." But don't worry—the same plates purportedly protect owner privacy with cloud support and encrypted software updates.

5 Reasons to avoid the digital license plate | Ride TechFrom Youtube
After the Rplate pilot program was announced four years ago, some raised questions about just how good an idea digital plates might be. Reviver and others who support switching to digital emphasize personalization, efficient DMV operations and connectivity. However, a 2018 post published by Sophos's Naked Security blog pointed out that "the plates could be as susceptible to hacking as other wireless and IoT technologies," noting that everyday "objects – things like kettles, TVs, and baby monitors – are getting connected to the internet with elementary security flaws still in place."
To that end, a May 2018 syndicated New York Times news service article about digital plates quoted the Electronic Frontier Foundation (EFF), which warned that such a device could be a "'honeypot of data,' recording the drivers' trips to the grocery store, or to a protest, or to an abortion clinic."
For now, Rplates are another option in addition to old-fashioned metal, and many are likely to opt out due to cost alone. If you decide to go the digital route, however, it helps if you know what you could be getting yourself into.
Steve Huff
Steve Huff is an Editor and Reporter at dot.LA. Steve was previously managing editor for The Metaverse Post and before that deputy digital editor for Maxim magazine. He has written for Inside Hook, Observer and New York Mag. Steve is the author of two official tie-ins books for AMC's hit "Breaking Bad" prequel, "Better Call Saul." He's also a classically-trained tenor and has performed with opera companies and orchestras all over the Eastern U.S. He lives in the greater Boston metro area with his wife, educator Dr. Dana Huff.
steve@dot.la