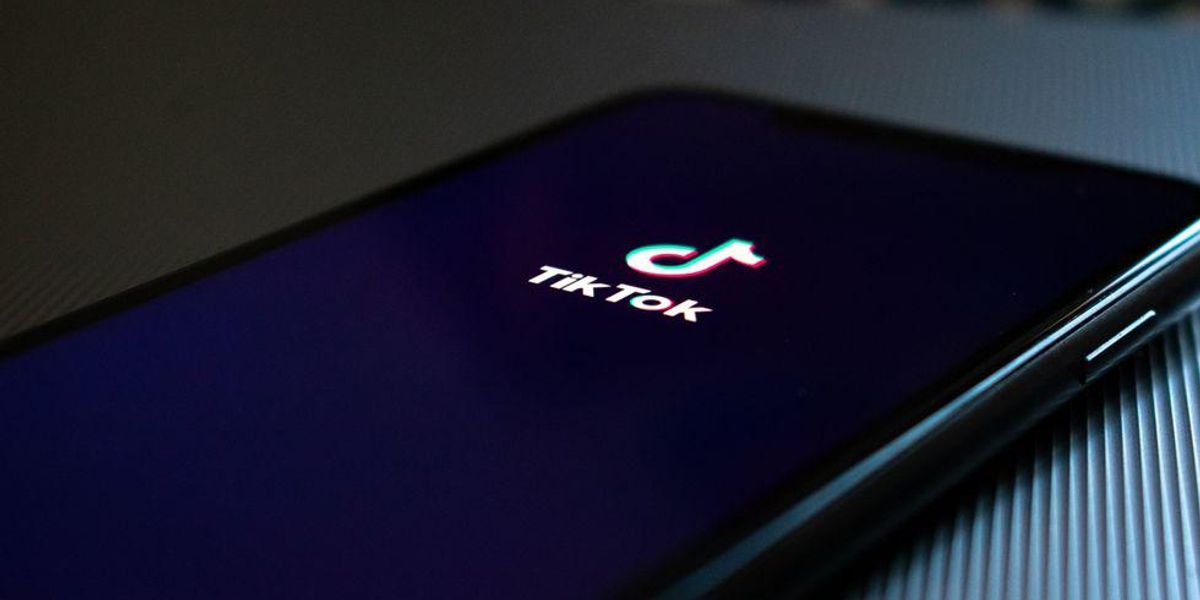 Trump Gives TikTok and Oracle Deal His 'Blessing'
This is the web version of dot.LA's daily newsletter. Sign up to get the latest news on Southern California's tech, startup and venture capital scene.
Sponsor message: Unlock coworking spaces near you with WeWork All Access. Enjoy 25% off monthly membership fees for up to 5 months with code ALLACCESS25. Terms apply. Visit wework.com to get started.
As dot.LA's resident creator economy reporter, I spend a lot of time wading through TikTok's endless algorithm. But unlike other social media platforms that primarily surface content from people you know. On TikTok, I could scroll for hours without seeing a single recognizable face.

But signs seem to suggest that TikTok is increasingly invested in pushing its users beyond the platform's stars and most viral content. A decision that feels like a reversal of the company's previous claims that it was an "entertainment platform," not a social media site. In fact, the video-sharing apps latest features seem to suggest its ostensibly and suddenly more interested in community building as a way to increase engagement.
---
Post to View
TikTok's new feature, known as TikTok Now, encourages people to post a photo at random times throughout the day. This is undoubtedly TikTok's attempt to recreate the photosharing app BeReal's success. BeReal rose to fame over the summer, with users exchanging photos once a day in a way that many have labeled a more authentic way to connect with friends online.
Not only does the feature imitate BeReal, but it also encourages people to create more content on the app: the only way to view other people's TikTok Now content is to post your own.
It's a brazen way to engage those who just lurk on the app. Sure, TikTok has one billion monthly active users, but not all of them contribute videos.
Will it work? It's hard to say. If like me, you're a lurker, you'll probably just keep scrolling. Or worse, like other users you'll find the in-app request annoying: "No, TikTok, I'm not going to post to view," one user said. "What's the point?"
Follow Your Contacts
TikTok is also pushing users to share their phone contacts with the app in order to connect them with people they know with the addition of a pop-up notification that appears throughout the For You Page. This is no different than Snapchat and Twitter or any other social media site. And declining to do so just means that the app will ask you again the next day.
Naturally, the more sinister take on this update is that TikTok is asking users to willingly give the company access to even more of their data. But it also proves that TikTok is trying to encourage users to engage with the app beyond mindless scrolling.
Theoretically, if someone sees their friends posting, they might be more likely to create their own content. Which ultimately should help further precipitate the spread of viral TikTok challenges that often spread when users request their friends attempt the activity.
The Friends Tab
Giving users the Friends Tab to see videos from their social network also indicates that TikTok isn't just a place to see what influencers with millions of followers are up to—it can be a place to keep up with your friends.
This isn't a monumental change. After all, plenty of users already interact with their friends on the app. The difference is that, now, TikTok is actively trying to get users to do so.
Perhaps the higher-ups at TikTok can see what's been obvious to many for some time. That the social media landscape is at a breaking point—one that TikTok largely helped usher in. Instagram is emphasizing its short-form video feature. Facebook changed its algorithm to highlight suggested content over posts made by people you follow. And Snapchat has seen low engagement across its TikTok copycat, Spotlight. Ironically, these platforms that were once the go-to places to connect with your social network have destroyed themselves in their various attempts to chase TikTok's success.
So What Is TikTok Doing?
Perhaps and for the first time, by pushing people to connect with friends, it's TikTok that's emulating the other social media companies. In doing so, the video-sharing giant could run the risk of doing exactly what led to its competitors' diminished rank—annoying users by trying to integrate features from other platforms instead of focusing on the features that users already like.
Nonetheless these latest moves show that TikTok is trying to be both entertainment platform and social media platform. If it can manage to succeed at both, then TikTok will become an even larger powerhouse than it already is. - Kristin Snyder