Trump Administration Says it Will Review Deal After Oracle Confirms Partnership with TikTok
Tami Abdollah
Tami Abdollah is dot.LA's senior technology reporter. She was previously a national security and cybersecurity reporter for The Associated Press in Washington, D.C. She's been a reporter for the AP in Los Angeles, the Los Angeles Times and for L.A.'s NPR affiliate KPCC. Abdollah spent nearly a year in Iraq as a U.S. government contractor. A native Angeleno, she's traveled the world on $5 a day, taught trad climbing safety classes and is an avid mountaineer. Follow her on Twitter.
and
Sam Blake
Sam primarily covers entertainment and media for dot.LA. Previously he was Marjorie Deane Fellow at The Economist, where he wrote for the business and finance sections of the print edition. He has also worked at the XPRIZE Foundation, U.S. Government Accountability Office, KCRW, and MLB Advanced Media (now Disney Streaming Services). He holds an MBA from UCLA Anderson, an MPP from UCLA Luskin and a BA in History from University of Michigan. Email him at samblake@dot.LA and find him on Twitter @hisamblake
Sep 14 2020
Oracle Corporation has triumphed over Microsoft and Walmart in the contest for the U.S. operations of TikTok. Although negotiations over TikTok's future have largely centered around an outright acquisition, the short-form video app's Chinese parent company ByteDance has chosen the Bay Area software giant as its "trusted technology provider," the company confirmed Monday.
---
The terms of the deal have not been disclosed. After pushing for TikTok's sale to a U.S. company, President Donald Trump threw his support behind Oracle in mid-August. Oracle's cofounder and CTO Larry Ellison has said he supports Trump and held a campaign fundraising event for him in February.
A TikTok spokesperson said Monday that the company has submitted a proposal to the Treasury Department that would "resolve the administration's security concerns" and let it continue to support its community of 100 million people in the U.S., including those whose livelihoods rely on TikTok.
The news marks the next step in a saga that placed TikTok at the center of the U.S.-China trade war. TikTok's popularity was evidenced earlier this year when the app set a new record for most quarterly downloads. By then, it was facing increased scrutiny from the U.S. and other governments over data security and privacy concerns and worries about foreign interference. Those concerns escalated when the app was banned in India, one of its largest markets, and President Trump issued two executive orders to force ByteDance's hand.
The first, dated August 6, banned any "transaction" by any person or entity with ByteDance and TikTok in 45 days, or after Sept. 20. According to the order, the U.S. Secretary of Commerce will identify exactly which transactions are included in the order, the same day it goes into effect,.
The second order, issued eight days later, mandated that ByteDance divest any assets or property that enable its TikTok operations in the U.S., along with any data collected via the app in the country. It goes into effect within 90 days of the order's issuance, with a possible extension of up to 30 days.
Negotiations slowed briefly when the Chinese government issued new rules in late August limiting what Chinese companies can export. Given the new rule, it's unclear whether Oracle would gain access to TikTok's algorithm for content recommendations, arguably the heart of the application.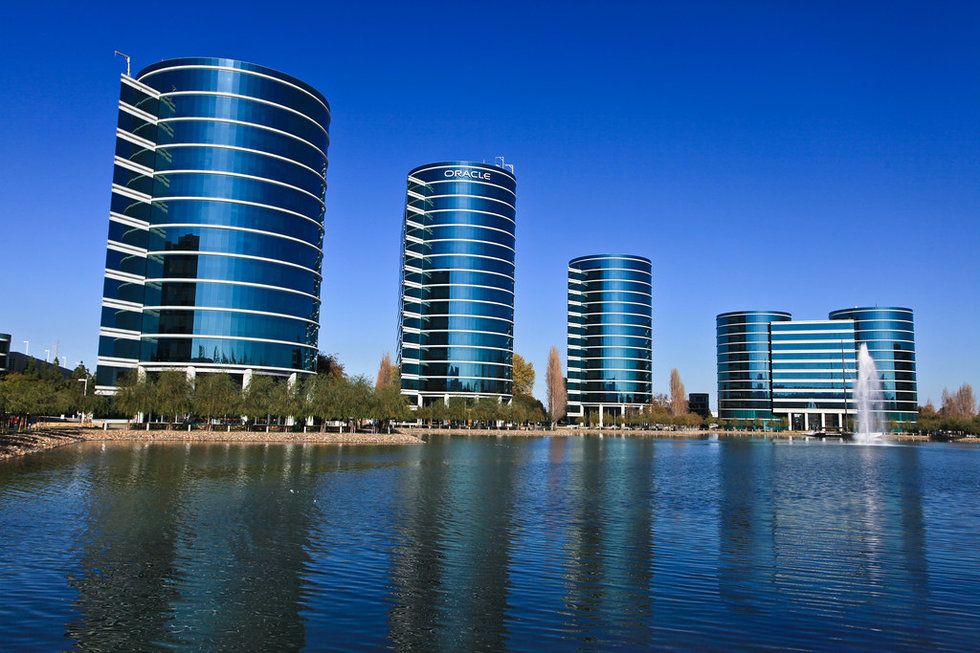 Oracle Headquarters in Redwood City Courtesy dahlstroms.com | Håkan
Oracle said ByteDance submitted the proposal to the U.S. Treasury Department over the weekend. Treasury Secretary Steven Mnuchin said on CNBC Monday that Oracle's proposal includes making TikTok global a U.S. headquartered company, bringing 20,000 new jobs with it.

The Committee on Foreign Investment in the United States will review the proposal this week for national security implications and make a recommendation to the president, Mnuchin said.
This is not the first time the Trump administration has objected to Chinese-owned companies' presence in the U.S. due to national security concerns. The president banned commercial trade with Chinese telecom giants Huawei Technologies Co and ZTE Corp in a May 2019 executive order, citing the same International Emergency Economic Powers Act that he invoked in the TikTok orders. A year later, this past May, Trump extended that ban to May 2021.
The bans have cost the Chinese companies potentially billions in lost revenue and handicapped their efforts to expand.
In June of this year, the Federal Communications Commission designated the Chinese companies as national security threats, which prohibits U.S. companies from accessing an $8.3 billion government fund if they use telecom equipment from Huawei or ZTE.
FCC Chairman Ajit Pai said then that Chinese law obligates companies to cooperate with their country's intelligence services, which is a U.S. national security risk.
Trump's ban on Huawei and ZTE uses the same legal justification as the TikTok ban, but the effects are likely to be different.
American telecom firms were relatively late to developing 5G technology and are competing with the Chinese telecom giants for the upper hand in controlling these networks, over which massive swathes of the world's data will travel. Among consumers, ZTE and Huawei have never been popular in the U.S.. TikTok has flourished as a place for free expression in the U.S. market and a favorite app of Gen Z.
West Hollywood-based Grindr Inc., host of the popular gay dating app and another social app, was also forced to cut ties with its Chinese ownership.
The company sold a majority stake in 2016 to Chinese gaming company Beijing Kunlun Tech, which then fully acquired the app in 2018. But the Committee on Foreign Investment in the United States ordered the Chinese company to divest from Grindr due to national security concerns. In May, Reuters reported that the U.S. national security panel approved a $620 million sale to an American investor group called San Vicente Acquisition.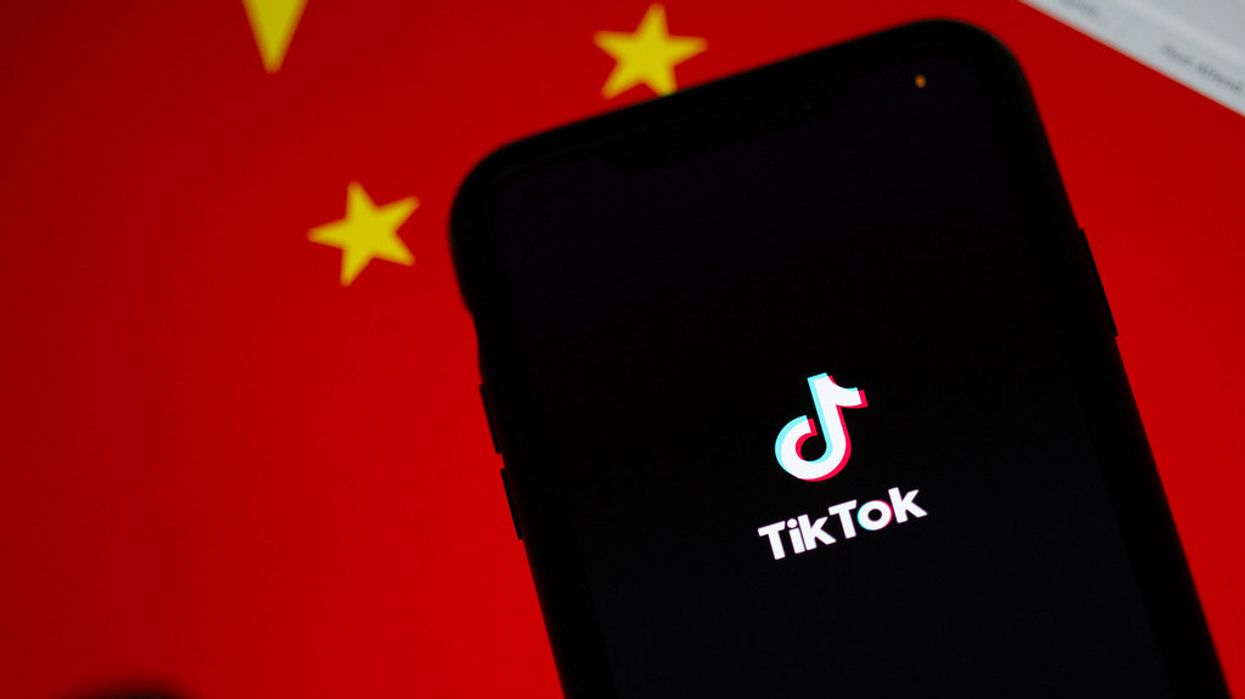 TikTok | Solen Feyissa | Flickr
See our timeline below for key points in how TikTok's story has developed over the last eight years, starting with the founding of ByteDance, its rising popularity and the mounting concerns about privacy and security.
March 2012: Internet entrepreneur Zhang Yiming founds ByteDance in Beijing.
August 2012: ByteDance launches its first product, Toutiao, an AI-powered news aggregator.
July 2014: Alex Zhu launches Musical.ly, an app that enables users to create short-form lipsync music videos; Musical.ly is headquartered in Shanghai with an office in Santa Monica.
July 2015: Musical.ly hits #1 in Apple app store.
September 2016: ByteDance launches Douyin, an app with similar functionality as Musical.ly; within a year, the Chinese app achieves 100 million users and 1 billion views/ day.
September 2017: ByteDance brings Douyin outside of China's Great Firewall under the name of TikTok; the app does well in numerous Asian markets.
November 2017: ByteDance acquires Musical.ly for $1 billion; the company starts operating Musical.ly in the US, Douyin in China and TikTok in other markets.
August 2018: ByteDance merges Musical.ly with TikTok and migrates all user profiles to TikTok; Alex Zhu becomes TikTok senior vice president, saying, "Combining Musical.ly and TikTok is a natural fit given the shared mission of both experiences – to create a community where everyone can be a creator."
October 2018: ByteDance achieves a record $75 billion valuation, making it the world's biggest privately backed startup.
February 2019: Lil Nas X releases "Old Town Road" on TikTok, catalyzing a viral sensation that ultimately reaches #1 on Billboard's charts.
February 2019: TikTok is fined $5.7 million for child data privacy violations.
September 2019: Washington Post reports that TikTok may be censoring protests in Hong Kong.
September 2019: Leaked documents show TikTok instructs its moderators to censor videos that mention various subjects deemed offensive by the Chinese government and Commuist Party, The Guardian reports.
October 2019: U.S. Senator Marco Rubio calls on the U.S. government to investigate the national security implications of ByteDance's acquisition of Musical.ly, citing concerns over the Chinese government and Communist Party's use of TikTok to censor content and silence open discussion.
October 2019: U.S. Senators Chuck Schumer and Tom Cotton ask U.S. Acting Director of National Intelligence to assess the national security risks from TikTok and other Chinese-owned apps, and request a congressional briefing on the findings.
October 2019: Alex Zhu begins reporting directly to ByteDance head Zhang Yiming; he had previously reported to the head of Douyin.
November 2019: The U.S. government launches an investigation into ByteDance's acquisition of Musical.ly on the grounds that ByteDance did not seek clearance when it acquired Musical.ly.
TikTok reportedly has 26.5 million monthly active users in the U.S. at this time.
December 2019: The U.S. Defense Department's Defense Information Systems Agency issues a recommendation that military personnel delete TikTok from all smartphones.
Q4 2019: TikTok becomes the most downloaded app in the world and second in the U.S.
January 2020: Several U.S. military branches ban TikTok on government-issued smartphones.
March 2020: U.S. officials reach out to TikTok to discuss political disinformation.
April 2020: TikTok surpasses 2 billion downloads and sets the record for quarterly downloads.
May 2020: Various child privacy groups file a complaint with the U.S. Federal Trade Commission that TikTok is violating the Children's Online Privacy Protection Act (COPPA) and flouting terms agreed to following its February 2019 settlement.
A TikTok spokesperson says the company "takes the issue of safety seriously for all our users, and we continue to further strengthen our safeguards and introduce new measures to protect young people on the app."
May 2020: ByteDance hires former Disney executive Kevin Mayer as chief operating officer and TikTok chief executive officer.
June 2020: Teens organize on TikTok to fool Trump administration into anticipating high attendance for the President's Tulsa, Oklahoma campaign rally.
June 2020: India bans 59 Chinese apps including TikTok, citing national security and data privacy concerns; the move comes amid ongoing skirmishes between the two countries on the China-India border.
July 2020: Australia Prime Minister Scott Morrison launches an investigation into TikTok surrounding data concerns.
July 2020: U.S. Secretary of State Mike Pompeo confirms the U.S. is looking into banning TikTok over concerns the app is sharing data with China; the next day, President Trump says he is considering a ban, framing it as a potential retaliation tactic against China for its handling of the coronavirus pandemic.
Aug. 2, 2020: Microsoft issues a blog post citing a conversation between chief executive Satya Nadella and President Trump around the company's potential acquisition of TikTok.
Aug. 4, 2020: Australia Prime Minister Scott Morrisson says there is not sufficient evidence to suggest a TikTok ban is necessary.
Aug. 6, 2020: President Trump issues an executive order banning American companies from transacting with ByteDance or its subsidiaries, namely TikTok; the U.S. Secretary of Commerce is to identify specific prohibited "transactions" 45 days after the order is issued.
Aug. 14, 2020: Trump issues another executive order demanding ByteDance "divest all interests and rights" in its assets and property that enable TikTok's U.S. operations, and data collected via TikTok in the U.S., within 90 days. The order says the U.S. investigation into ByteDance's acquisition of Musical.ly presented "credible evidence" that ByteDance "might take action that threatens to impair the national security of the United States."
Aug. 17, 2020: Oracle enters the discussion as a reported TikTok suitor.
Aug. 18, 2020: President Trump says he would support Oracle buying TikTok. Oracle's cofounder and CTO Larry Ellison had previously said he supports Trump and had fundraised for him in February 2020.
Aug. 24, 2020: TikTok announces it is suing the Trump administration over the ban for failure to protect due process. Separately, a U.S.-based TikTok employee also sues the administration, stating, "I am a patriot"
Aug. 26, 2020: Kevin Mayer steps down from ByteDance and TikTok, citing a diminished role in a letter to colleagues. Rumors swirl that he was left out of ByteDance's negotiations with potential acquirers
Aug. 27, 2020: Walmart issues a statement that it is interested in partnering with Microsoft to acquire TikTok.
Aug. 28, 2020: L.A.-based Triller, a TikTok upstart competitor, is reported to have issued a bid for TikTok along with investment firm Centricus.
Aug. 29, 2020: The Chinese government issues new export rules that complicate the exportation of TikTok's underlying technology – namely its "For You" algorithm – to any foreign buyer.
Aug. 31, 2020: CNBC reports TikTok has chosen a buyer, with an expected sale price of $20 billion - $30 billion.
Sept. 3, 2020: With uncertainty over whether a buyer will be able to acquire TikTok's algorithm, and debate mounting over how that affects the value of the company, numerous outlets negotiations are likely to slow as the Chinese government increases its involvement.
Sept. 13, 2020: Microsoft says in a blog post that "ByteDance let us know today they would not be selling TikTok's US operations to Microsoft." The company says it would have made "significant changes" to ensure security, privacy, online safety and combatting disinformation.
Sept. 14, 2020: Oracle confirms that it has been selected by ByteDance to become a "trusted technology provider" with TikTok. The company says the proposal was submitted by ByteDance to the Treasury Department over the weekend. Treasury Secretary Steven Mnuchin says on CNBC that the proposal includes making TikTok-global a U.S. headquartered company with 20,000 new jobs.
Mnuchin adds that the Committee on Foreign Investment in the United States is reviewing the proposal this week for national security implications, and will make a recommendation to the president, who will then review the proposal.
From Your Site Articles
Related Articles Around the Web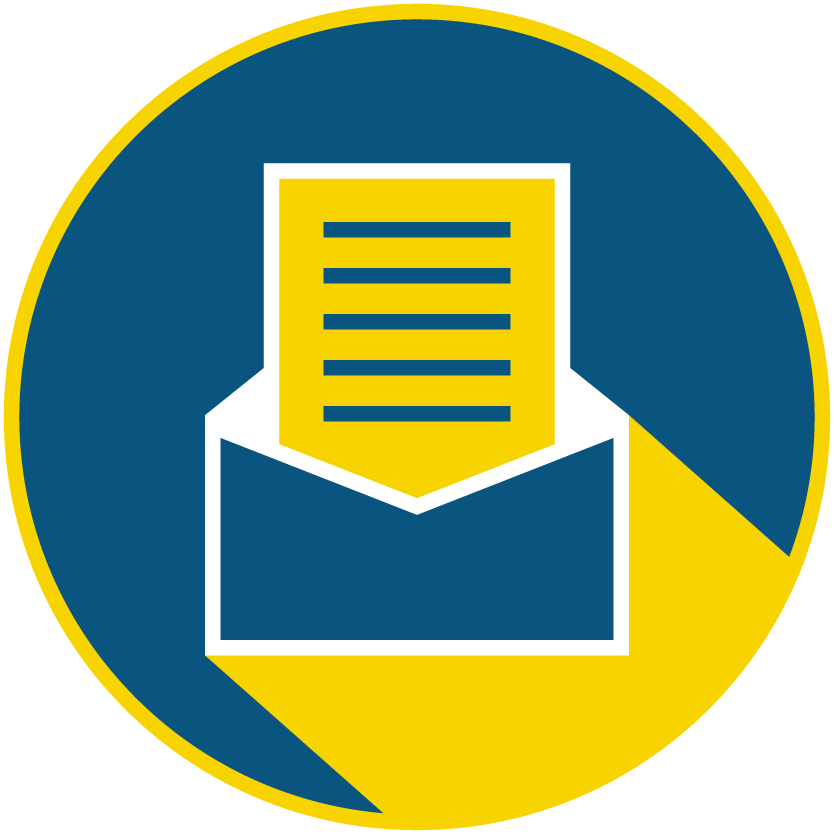 Subscribe to our newsletter to catch every headline.
Warner Bros. will be streaming all its 2021 theatrical releases on HBO Max in a blow to already struggling theater chains as the pandemic continues to reshape Hollywood.
The AT&T-owned studio's 17-film slate, including "Godzilla vs. Kong," "Mortal Kombat," "The Suicide Squad" and "Matrix 4," will be available on the streaming platform exclusively for one month, starting when they are released in theaters and then will disappear from the platform.The move comes shortly after the company announced it would bring its expected blockbuster "Wonder Woman 1984" directly to HBO Max.

<p>"We're living in unprecedented times which call for creative solutions, including this new initiative for the Warner Bros. Pictures Group," said Ann Sarnoff, chair and CEO of WarnerMedia Studios and Networks Group, in a statement released on Thursday. "No one wants films back on the big screen more than we do. We know new content is the lifeblood of theatrical exhibition, but we have to balance this with the reality that most theaters in the U.S. will likely operate at reduced capacity throughout 2021."</p><p>Sarnoff said the model is a temporary one, but the decision will reverberate across an industry that has taken away screening exclusivity from theaters and reshaped how studios function. </p><p>"With this unique one-year plan, we can support our partners in exhibition with a steady pipeline of world-class films, while also giving moviegoers who may not have access to theaters or aren't quite ready to go back to the movies the chance to see our amazing 2021 films," Sarnoff said. "We see it as a win-win for film lovers and exhibitors."</p><p class="shortcode-media shortcode-media-youtube"> <span style="display:block;position:relative;padding-top:56.25%;" class="rm-shortcode" data-rm-shortcode-id="e53d5effc3507f548695edeb70524b2e"><iframe type="lazy-iframe" data-runner-src="https://www.youtube.com/embed/bGy16GQHz-g?rel=0" width="100%" height="auto" frameborder="0" scrolling="no" style="position:absolute;top:0;left:0;width:100%;height:100%;"></iframe></span> <small class="image-media media-caption" placeholder="Add Photo Caption...">In Theaters | On HBO Max | Exact Same Day</small> <small class="image-media media-photo-credit" placeholder="Add Photo Credit..."> <a href="https://www.youtube.com/watch?v=bGy16GQHz-g" target="_blank">www.youtube.com</a> </small> </p><p>AT&T's decision to favor its streaming service over theaters comes in response to the pandemic, but it also aligns with CEO John Stankey's public comments that he wants to center his company's strategy around streaming. It's part of a broader blueprint meant to goose AT&T's broadband business, which led the company to acquire Time Warner in 2018 for $85 billion. Comcast, AT&T's chief broadband rival, is pursuing a similar game plan with its own streaming service, Peacock, which falls under its subsidiary NBCUniversal.<br/></p><p>AT&T last month <a href="https://www.cnbc.com/2020/11/10/see-warnermedia-ceo-jason-kilars-memo-on-impending-layoffs.html" target="_blank">announced layoffs at WarnerMedia</a> to focus the company around HBO Max. Elsewhere, Disney — which <a data-linked-post="2648879597" href="https://dot.la/disney-earnings-streaming-soars-parks-plummet-and-newsom-takes-heat-2648879597.html" target="_blank">logged nearly 74 million paid subscribers</a> to its Disney Plus streaming service last quarter — has refocused on that format. It's another example of a shift toward streaming that was already underway but which has been accelerated by the pandemic. </p>
From Your Site Articles
Related Articles Around the Web
<ul class="ee-ul"><li>Fidelity Seeking to Unload Bird Shares at a Loss</li><li>Warner Bros.' 2021 Films Will Be Released in Theaters, HBO Max Simultaneously</li><li>Plug-In South LA Opens New Accelerator Cohort for 2021</li></ul><ul class="ee-ul"></ul>
Fidelity Reportedly Seeks To Unload Bird Shares at a Loss 
<img lazy-loadable="true" src="https://assets.rebelmouse.io/eyJhbGciOiJIUzI1NiIsInR5cCI6IkpXVCJ9.eyJpbWFnZSI6Imh0dHBzOi8vYXNzZXRzLnJibC5tcy8yMjkwMTI2OC9vcmlnaW4uanBnIiwiZXhwaXJlc19hdCI6MTYyOTc0NTgyM30.2gHsdIxx6hnX0sV0Evq4Xdc-UsOWfaDn5sxhMhUWVoQ/img.jpg?width=980" id="e3f93" class="rm-shortcode" data-rm-shortcode-id="7034229cee2777d3a9f7e45313d88a5b" data-rm-shortcode-name="rebelmouse-image" />Escooter Unicorn Bird Seeks to Unload Santa Monica HQupload.wikimedia.org<p>Fidelity Investments is attempting to unload some of its shares in Bird Rides Inc. at a loss, <a href="https://www.businessinsider.com/bird-investor-fidelity-selling-stake-scooter-2020-12?r=US&amp;IR=T" target="_blank">according to a report</a> published Wednesday night by Business Insider.</p><p>The move comes <a href="https://dot.la/bird-scooter-2648232688.html" target="_self">after dot.LA reported in October</a> that the mutual fund giant has marked down the value of its Bird investment by 17% since the beginning of the year.</p><hr><p>As a private company, Bird does not have to share its financials. Nor do the venture funds that hold most of its shares. However, Fidelity is required to account for shares at their fair market value so it provides a rare glimpse into the company's health.</p><p>But a source close to the matter said the sale should not be seen as any indication of Bird's financial performance. The shares represent less than ten percent of Fidelity's position and the intended sale is the result of a new portfolio manager taking over who does not want to invest in pre-IPO companies, the source said. </p><p>Neither Bird nor Fidelity would respond to dot.LA's request for comment.</p><p>Bird <a href="https://www.inc.com/magazine/201902/will-yakowicz/bird-electric-scooter-travis-vanderzanden-2018-company-of-the-year.html" target="_blank" rel="noopener noreferrer">became the fastest company in history</a> to reach unicorn status in 2018 and achieved a $2 billion valuation less than a year later. But as the pandemic hit, it abruptly laid off 406 employees <a href="https://dot.la/bird-layoffs-meeting-story-2645612465.html" target="_self">via a Zoom call</a> and was forced to remove its fleet from city streets just as it was gearing up for its normally lucrative summer season. </p><p>dot.LA reported in October the company <a href="https://pbs.twimg.com/media/EjstMVqVoAAWd7f.jpg" target="_blank" rel="noopener noreferrer">put its Santa Monica offices up for sublease</a> less than a year after completing a costly renovation.</p><p>Bird has maintained <a href="https://www.bird.co/blog/empty-streets-effect-pandemic-unexpected-lesson-life-after-cars/" target="_blank" rel="noopener noreferrer">the pandemic has been a positive</a> as riders prefer scooters over crowded buses and subways. <a href="https://www.bird.co/blog/scooter-riders-making-comeback-riding-longer-than-ever/" target="_blank" rel="noopener noreferrer">It says it is seeing riders take longer trips</a> than they did before the pandemic. </p><p>Last month, <a href="https://dot.la/bird-ipo-2648944903.html" target="_self">Bloomberg reported</a> Bird is looking to go public via a blank-check company. Bird said it had no plans to go public "this year," which did not exactly rule out a SPAC sometime in the near future. </p>
​Plug-In South LA Opens New Accelerator Cohort for 2021
<img lazy-loadable="true" src="https://dot.la/media-library/eyJhbGciOiJIUzI1NiIsInR5cCI6IkpXVCJ9.eyJpbWFnZSI6Imh0dHBzOi8vYXNzZXRzLnJibC5tcy8yNDg2MzAxMS9vcmlnaW4uanBnIiwiZXhwaXJlc19hdCI6MTY1MTg0MTM1Mn0.QPKaMFTusp_uKe5Td0K77QKhp7KXUY6_An5edQ588VM/image.jpg?width=980" id="460a2" class="rm-shortcode" data-rm-shortcode-id="c53839f0b8ac6658fd10bb2da6ea53f8" data-rm-shortcode-name="rebelmouse-image" /><p>Plug In South LA's Accelerator Program is returning in 2021. The outfit is looking for 10 Black and Latinx founders who have proof of product-market fit and traction. The organization, founded in 2015 by Derek Smith, aims to build a network for Black and Latinx founders in South Los Angeles.<br></p><p>Last year was the inaugural accelerator program funded by Verizon, Silicon Valley Bank and Nike. The 2019 cohort hosted five startups including Spooler, a tech-based clothing design startup that credits the program with helping to increase revenue two fold since March. During the program, the company received a contract to launch a Sesame Street active wear product line. </p><p>The last day to <a href="http://pluginsouthla.com/accelerator" target="_blank">apply for the program</a> is Dec. 9 </p>

<img lazy-loadable="true" src="https://assets.rebelmouse.io/eyJhbGciOiJIUzI1NiIsInR5cCI6IkpXVCJ9.eyJpbWFnZSI6Imh0dHBzOi8vYXNzZXRzLnJibC5tcy8yNDg2MjExNC9vcmlnaW4uanBnIiwiZXhwaXJlc19hdCI6MTY0OTIxNDkxOH0.FwzW9fKpwLHUKmfN1M_4n9ykkmivNCJrCQY1PVsRfnc/img.jpg?width=980" id="ed317" class="rm-shortcode" data-rm-shortcode-id="3f71ea48568bd35ba9ec4b3bb5bf7eff" data-rm-shortcode-name="rebelmouse-image" /><p>Warner Bros. will be streaming all its 2021 theatrical releases on HBO Max in a blow to already struggling theater chains as the pandemic continues to reshape Hollywood.</p><p>The AT&amp;T-owned studio's 17-film slate, including "Godzilla vs. Kong," "Mortal Kombat," "The Suicide Squad" and "Matrix 4," will be available on the streaming platform exclusively for one month, starting when they are released in theaters and then will disappear from the platform.The move comes shortly after the company announced it would bring its expected blockbuster "Wonder Woman 1984" directly to HBO Max.<br></p><hr><p>"We're living in unprecedented times which call for creative solutions, including this new initiative for the Warner Bros. Pictures Group," said Ann Sarnoff, chair and CEO of WarnerMedia Studios and Networks Group, in a statement released on Thursday. "No one wants films back on the big screen more than we do. We know new content is the lifeblood of theatrical exhibition, but we have to balance this with the reality that most theaters in the U.S. will likely operate at reduced capacity throughout 2021."</p><p>Sarnoff said the model is a temporary one, but the decision will reverberate across an industry that has taken away screening exclusivity from theaters and reshaped how studios function. </p><p>"With this unique one-year plan, we can support our partners in exhibition with a steady pipeline of world-class films, while also giving moviegoers who may not have access to theaters or aren't quite ready to go back to the movies the chance to see our amazing 2021 films," Sarnoff said. "We see it as a win-win for film lovers and exhibitors."</p><p>AT&amp;T's decision to favor its streaming service over theaters comes in response to the pandemic, but it also aligns with CEO John Stankey's public comments that he wants to center his company's strategy around streaming. It's part of a broader blueprint meant to goose AT&amp;T's broadband business, which led the company to acquire Time Warner in 2018 for $85 billion. Comcast, AT&amp;T's chief broadband rival, is pursuing a similar game plan with its own streaming service, Peacock, which falls under its subsidiary NBCUniversal.<br></p><p>AT&amp;T last month <a href="https://www.cnbc.com/2020/11/10/see-warnermedia-ceo-jason-kilars-memo-on-impending-layoffs.html" target="_blank">announced layoffs at WarnerMedia</a> to focus the company around HBO Max. Elsewhere, Disney — which <a data-linked-post="2648879597" href="https://dot.la/disney-earnings-streaming-soars-parks-plummet-and-newsom-takes-heat-2648879597.html" target="_blank">logged nearly 74 million paid subscribers</a> to its Disney Plus streaming service last quarter — has refocused on that format. It's another example of a shift toward streaming that was already underway but which has been accelerated by the pandemic. </p>

From Your Site Articles

Related Articles Around the Web