Shutterstock
2021 Was the Year of the Creator Economy. What's In Store for 2022?
Decerry Donato
Decerry Donato is dot.LA's Editorial Fellow. Prior to that, she was an editorial intern at the company. Decerry received her bachelor's degree in literary journalism from the University of California, Irvine. She continues to write stories to inform the community about issues or events that take place in the L.A. area. On the weekends, she can be found hiking in the Angeles National forest or sifting through racks at your local thrift store.
05:14 AM | December 23, 2021
Once upon a time, professionals in the entertainment industry had to master expensive programs like Adobe Photoshop, Lightroom and Premiere Pro to stay in the game and win a coveted place at the top-tier companies that served as gatekeepers to stardom.

That landscape has shifted dramatically over the past few years. New platforms have opened up options for creatives and put them directly in touch with a massive audience. Major brands have developed an interest in reaching them (and established budgets meant to do just that). Meanwhile, the tools have become far more accessible and more varied. Creators can now rely on in-app editing, publishing and monetizing tools. All you need is a smartphone.
---
Today, 50 million see themselves as content creators, according to the Influencer Marketing Hub. Approximately 2.3 million of them say content creation is their full time-job.
It's no surprise that young professionals might be drawn to an industry where they can set their own schedule and be their own boss. Morning Consult estimates that 86% of Gen Z and millennials now aspire to follow a path that doesn't end with them in a cubicle. The pandemic has only accelerated this shift in mindset.
As 2021 draws to an end, here are a few trends to keep an eye on in the creator economy that suggest where the industry is headed.
New Platforms and New Models for Monetization
Creators and platforms go hand in hand, and monoliths such as Instagram, TikTok and Youtube will likely continue to serve as the primary outlet for creators, according to Influencer Marketing Hub.
Social media giants are using well-endowed creator funds to keep creators on their platforms, paying them directly for popular content. In the past two years, at least 10 platforms have announced they'll be paying creators for their work. YouTube's "shorts fund" is distributing $100 million through 2022. While only certain residents of certain countries are eligible, TikTok has said that within three years, its creator fund will grow to over $1 billion in the U.S. and more than double that globally.
Still, in 2021, we saw creator economy startups launch frequently, aimed at subsegments of a social media audience. Social media companies, including many smaller players, have raised $800 million since October 2020, according to Influencer Marketing Hub.
Los Angeles-based food video app Mustard is one such startup. Co-founder Diana Might designed her platform with the content creator very much in mind.
"There's so many food apps that cater first to the business and the restaurant, and our interests as foodies and content creators are the last in the line," Might said.
Clash app founder Brendon McNerney and P.J. Leimgruber had a similar vision. Unlike rival platforms that require people to have a threshold of followers before they can receive payment, Clash has no barriers to entry.
"Our mission in clash is to make more full time creators, and the way that we do that is just make it accessible along with being fun and easy," CEO Brendon McNerney said. McNerney wanted to create an app that gave creators the ability to make cash on social media without brand deals.
The Drive to Be Your Own Boss
In the past couple years, we've seen pressure from the pandemic combine with these social platforms to create a new form of entrepreneurialism. A generation has grown up believing that they can turn their passions into profit with the right approach. Meanwhile, a rampant virus has made remote work highly desireable and driven housebound audiences to platforms like TikTok and Twitch.
About 43% of the creators surveyed by influencer agency NeoReach make over $50k/year from their content alone, a drastic step up from the average Californian working a minimum wage job, who earns $27k a year.
Many of those who are able to collect an audience on social platforms go on to build businesses off their personal brands.
"Creators now make so much money from social media that crossing over isn't the be-all and end-all. They can make millions of dollars in advertising on YouTube and sponsorships on Instagram," said Bloomberg's Lucas Shaw. "They leverage their audience to start their own clothing or make-up line. And unlike many other creative pursuits, the creator economy has proven pandemic-proof."
More Brands Turn to Influencers
Many companies were forced to adjust their advertising models in order to survive the pandemic as commercial shoots shut down and consumer habits changed. For many, the new hurdles ushered in a shift toward influencer marketing.
Instead of creating million-dollar ads for television, brands moved to social media, leveraging content creators across Instagram and TikTok to market their products. Adidas, which moved heavily into influencer marketing in the past few years, said it was able to increase its sales by 24%.
The result: Social media now plays a huge role in how consumers shop. Creators have the power to influence the purchasing decisions of others because of their knowledge of the products and overall rapport with their followers.
This last year proved the creator economy can work for brands. It was the year that influencers became ubiquitous. In 2022, expect these networks to grow and develop new models.
Correction: An earlier version of this post misspelled Brendon McNerney's first name and incorrectly stated Dom Hofmann was a co-founder of the app.
Decerry Donato
Decerry Donato is dot.LA's Editorial Fellow. Prior to that, she was an editorial intern at the company. Decerry received her bachelor's degree in literary journalism from the University of California, Irvine. She continues to write stories to inform the community about issues or events that take place in the L.A. area. On the weekends, she can be found hiking in the Angeles National forest or sifting through racks at your local thrift store.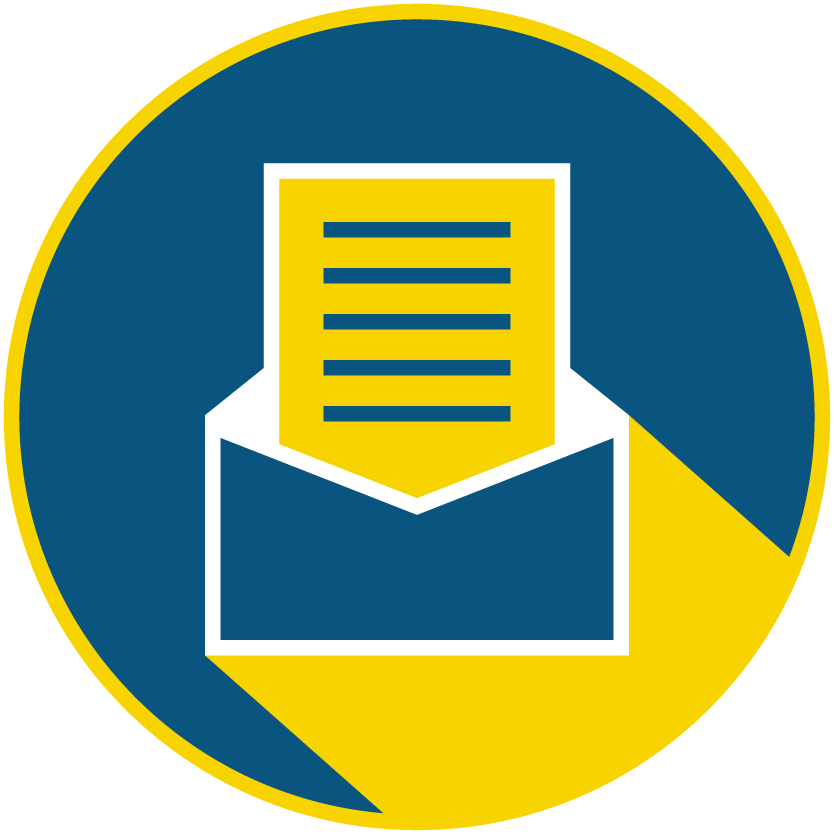 Subscribe to our newsletter to catch every headline.
03:39 PM | September 27, 2021
It started out as a way to relax after work.
On the episode of Behind Her Empire, JIGGY founder and CEO Kaylin Marcotte talks about how she turned her fascination with jigsaw puzzles into a thriving business.
Marcotte worked at the digital media company theSkimm, managing their brand ambassador program and grassroots marketing divisions, among other areas. The workload was overwhelming, she said. She looked for something meditative to relax her after work and stumbled onto jigsaw puzzles. Completing one helped reduce stress.

But the designs weren't great. Instead, she started experimenting with making puzzles of female artists' work, creating JIGGY in 2019.
"Given that they were real pieces of art, we decided to include puzzle glue so you could keep it when you were done and frame it or display it as an art print," said Marcotte.
Marcotte landed an appearance on ABC'S "Shark Tank," where she raised $500,000 from billionaire Mark Cuban. She grew the startup to $1.6 million in sales within its first nine months, making a point to pay her artists -- who get a share of the revenue of their puzzles -- on time.
"We work with our artists. It's baked into the business model that we do percentage of sales," she said.
Click the playhead above to hear the rest of the episode, in which Marcotte offers some lessons she learned building her company and how she navigated the pandemic.
dot.LA Audience Engagement Intern Joshua Letona contributed to this post.
From Your Site Articles
Related Articles Around the Web
Yasmin Nouri
Yasmin is the host of the "Behind Her Empire" podcast, focused on highlighting self-made women leaders and entrepreneurs and how they tackle their career, money, family and life.
Each episode covers their unique hero's journey and what it really takes to build an empire with key lessons learned along the way. The goal of the series is to empower you to see what's possible & inspire you to create financial freedom in your own life.
07:28 AM | January 04, 2021
Despite — or in many cases because of — the raging pandemic, 2020 was a great year for many tech startups. It turned out to be an ideal time to be in the video game business, developing a streaming ecommerce platform for Gen Z, or helping restaurants with their online ordering.
But which companies in Southern California had the best year? That is highly subjective of course. But in an attempt to highlight who's hot, we asked dozens of the region's top VCs to weigh in.
We wanted to know what companies they wish they would have invested in if they could go back and do it all over again.
Startups were ranked by how many votes each received. In the case of a tie, companies were listed in order of capital raised. The list illustrates how rapidly things move in startup land. One of the hottest startups had not even started when 2020 began. A number doubled or even 16x'd their valuation in the span of a few short months.
To divvy things up, we delineated between companies that have raised Series A funding or later and younger pre-seed or seed startups.
Not surprisingly, many of the hottest companies have been big beneficiaries of the stay-at-home economy.
PopShop Live, a red-hot QVC for Gen Z headquartered out of a WeWork on San Vicente Boulevard, got the most votes. Interestingly, the streaming ecommerce platform barely made it onto the Series A list because it raised its Series A only last month. Top Sand Hill Road firms Andreessen Horowitz and Lightspeed Venture Partners reportedly competed ferociously for who would lead the round but lost out to Benchmark, which was an early investor in eBay and Uber. The round valued PopShop Live at $100 million, way up from the $6 million valuation it raised at only five months prior.
Scopely, now one of the most valuable tech companies in Los Angeles, was also a top vote getter.
The Culver City mobile gaming unicorn raised $340 million in Series E funding in October at a $3.3 billion valuation, which nearly doubled the company's $1.7 billion post-money valuation from March. It is no coincidence that that was the same month stay-at-home orders began as Scopely has benefited from bored consumers staying on their couch and playing ScrabbleGo or Marvel Strike Force.
The company's success is especially welcome news to seed investors Greycroft, The Chernin Group and TenOneTen ventures, who got in at a $40 million post valuation in 2012. Upfront Ventures, BAM Ventures and M13 joined the 2018 Series C at a $710 post-money valuation.
Softbank-backed Ordermark, which flew more under the radar, also topped the list. The company's online ordering platform became a necessity for restaurants forced to close their dining rooms during the pandemic and raised $120 million in Series C funding in October.
On the seed side, two very different startups stood out. There was Pipe, which enables companies with recurring revenues to tap into their deferred cash flows with an instant cash advance, and Clash App, Inc., a TikTok alternative launched by a former employee of the social network in August.
We will have the list of Southern California's top seed startups out tomorrow.
Lead art by Candice Navi.
Ben Bergman
Ben Bergman is the newsroom's senior finance reporter. Previously he was a senior business reporter and host at KPCC, a senior producer at Gimlet Media, a producer at NPR's Morning Edition, and produced two investigative documentaries for KCET. He has been a frequent on-air contributor to business coverage on NPR and Marketplace and has written for The New York Times and Columbia Journalism Review. Ben was a 2017-2018 Knight-Bagehot Fellow in Economic and Business Journalism at Columbia Business School. In his free time, he enjoys skiing, playing poker, and cheering on The Seattle Seahawks.
https://twitter.com/thebenbergman
ben@dot.la