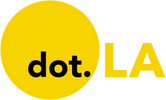 Get in the KNOW  
  on LA Startups & Tech  
X
Photo by Kristin Snyder
At VidCon, Investors Are Still 'Betting Big' on the Creator Economy
Kristin Snyder
Kristin Snyder is dot.LA's 2022/23 Editorial Fellow. She previously interned with Tiger Oak Media and led the arts section for UCLA's Daily Bruin.
04:37 PM | June 23, 2022
The creator economy is the bedrock of this week's VidCon convention, which is drawing creators, companies, investors and fans alike to Anaheim to discuss the rapidly growing realm of digital content and entertainment.
To discuss how investors, in particular, are viewing the booming creator landscape, Thursday's "Betting Big on the Creator Economy" panel featured the likes of MaC Venture Capital partner Zhenni Liu, Investcorp managing director Anand Radhakrishnan, Team8 Fintech managing partner Yuval Tal and Paladin co-founder and CEO James Creech.
---
Liu said that her Los Angeles-based VC firm is paying closer attention to the influence that creators are having on how consumers spend their time and money. She cited the recent "healthy Coke" viral trend, in which people mix balsamic vinegar and seltzer water as a soda alternative, as an example—citing how the number of people who have viewed the original TikTok video that set off the craze surpasses the Coca-Cola TikTok account's number of followers.
This growing influence stems from the surging number of creators, Radhakrishnan said. With the pandemic forcing many to reconsider their career paths, he said people now view content creation as a legitimate professional route—quipping that these days, more children want to be YouTube stars than astronauts.
"As an older person, I thought this was the downfall of Western civilization," the Investcorp managing director said. "At the end of the day, I think it reflects that this is real—and as an investor, we're looking at ways to invest in the next great economies."
Creech said that the growing creator sector rests on three main pillars: content creation, audience growth and monetization. The constant evolution of creator platforms does present a challenge for investors, however, with Liu noting that more creators are looking to Web3 as an alternative to traditional outlets often offering a smaller slice of revenues.
"As a result, we're seeing creators who can't figure out how to build their audience, monetize and distribute," Liu said. "With Web3, this opens up a new opportunity. There's a lot of chaos, but chaos provides the opportunity for creators to rise up."
Additionally, the shift toward short-form content means that more investment dollars will be redirected away from longer-form shows and films, Tal observed. And even with an increasingly likely recession on the horizon—one that already appears to be hitting the creator economy, as well as the wider tech, startup and venture capital sectors—Tal and the other panelists remained optimistic about the creator economy's prospects moving forward.
"It is almost winter-agnostic," Tal said. "The shift [toward the creator economy] is so massive that no [economic] winter can slow it down."
Kristin Snyder
Kristin Snyder is dot.LA's 2022/23 Editorial Fellow. She previously interned with Tiger Oak Media and led the arts section for UCLA's Daily Bruin.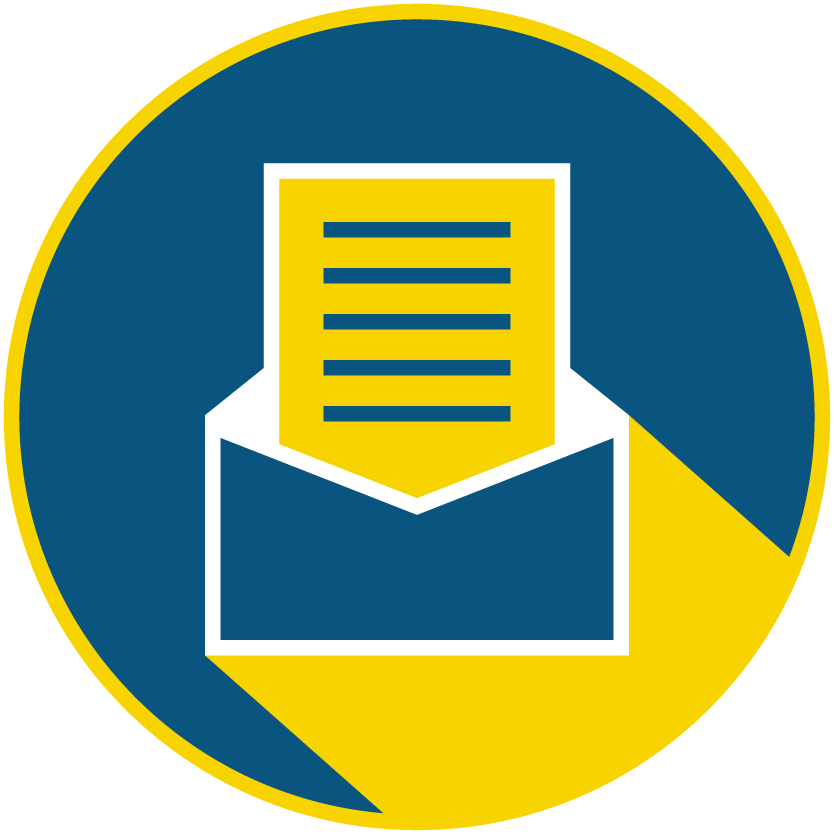 Subscribe to our newsletter to catch every headline.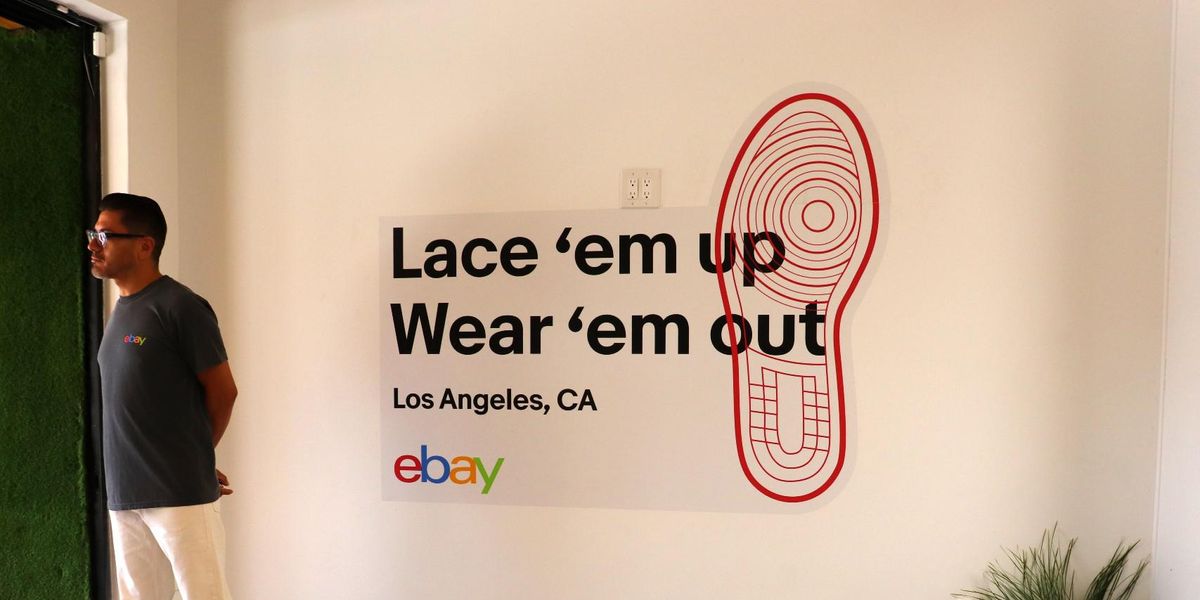 Photo by Joshua Letona
When you first move to Los Angeles, one of the strangest sights is the blocks-long queues of people waiting patiently to get into a handful of micro-boutiques on Fairfax Avenue, where four doors down from the Supreme store you could go for a nosh at Cantor's Deli.

One line on Friday stretched impossibly long—past the intersection of Rosewood, where it swapped to the other side of the street, young men leaning against the chainlink fences of Walt Whitman High School's football stadium. If you squinted, it almost looked like the line stretched all the way past Melrose, a third of a mile away.
Every single person in line was hoping to get into eBay's three-day sneaker pop-up, Wear 'Em Out. Yes, the "We Sell Your Stuff on eBay" store seen in "The 40-Year-Old Virgin" is now a reality—except for the notable difference that eBay is the one doing the selling, off-platform.
The location's proximity to Supreme doesn't seem like a coincidence; the store's real estate, tiny space and limited selection cultivated an air of exclusivity and scarcity. This can boost hype, but also emboldens entrepreneurial-minded buyers with deep pockets to take advantage of the small supply—snatching up as much stock as possible to resell at a future date.
To combat this phenomena while still trying to stoke the "hype" in hypebeast was the challenge; a "one pair per customer" rule can be enough to thwart some potential buyers from going near the place, while not exactly being the hardest system to game. But Wear 'Em Out had found a different kind of incentive system—offering steep discounts to anyone willing to actually put the shoes on their feet and walk them out the door. The catch was that they'd first have to navigate a short obstacle course of gravel, fake grass and sooty rocks; say bye-bye to the coveted NIB (New In Box) label that bumps shoes up from their retail price to thousands of dollars or more on secondary selling platforms like Grailed, GOAT, StockX, and eBay itself.
"People are treating sneakers like investments," according to Garry Thaniel, eBay's general manager of sneakers. "We love our sellers, but wanted to embrace the idea that everything doesn't have to be a business decision. Sometimes it's just about enjoying them."
Thaniel was wearing a fresh pair of Nike Air Force Ones, a blinding white sneaker notoriously unforgiving to scuff marks. That's kind of the point; growing up in Baltimore, Thaniel recalled, come April or May everyone would show up wearing the pristine sneakers only to see them worn out by the end of the summer. The next spring would bring new shoes, and the cycle began again.
Here's a taste of what was in stock on Friday:
The New Balance 2002R "Protection Pack" in Sea Salt ($385)
A Nike x Travis Scott Air Max 270 "Cactus Trails" collab ($400)
2 different versions of the Yeezy Boosts: a 700 Bright Blue ($355) and the 350 V2 Dazzling Blue ($415).
4 different Air Jordans: Retro 1 "'Cool Grey" 2021, ($335); Retro 6 "UNC White" ($325); 1 Retro High "OG Patent Bred" ($330); 1 Retro High 85 "Georgetown" ($425);
The Union x Nike Dunk Low "Passport Pack - Pistachio" ($650).
Each pair would cost $100 less to wear out the door.
While he couldn't give us any more specifics on the following days' selection, Thaniel told dot.LA that every collection was put together by Offset, he of the popular hip-hop group Migos.
And what did Thaniel think about moving eBay's sneaker game to a permanent brick-and-mortar location, a la Amazon Style's new store on the other side of town in Glendale?
"That would be a great idea," Thaniel mused. "We'd have to talk internally about it." He mentioned that eBay's policy of collaborating with sellers had led to this prime real estate, since they were technically operating in a portioned section of SoleStage's already diminutive interior.
Leaving the store, a scroll through my phone revealed an interesting development: Gucci, the renowned legacy Italian loafer brand, had just opened its first location in the metaverse.
From Your Site Articles
Related Articles Around the Web
Drew Grant
Drew Grant is dot.LA's Senior Editor. She's a media veteran with over 15-plus years covering entertainment and local journalism. During her tenure at The New York Observer, she founded one of their most popular verticals, tvDownload, and transitioned from generalist to Senior Editor of Entertainment and Culture, overseeing a freelance contributor network and ushering in the paper's redesign. More recently, she was Senior Editor of Special Projects at Collider, a writer for RottenTomatoes streaming series on Peacock and a consulting editor at RealClearLife, Ranker and GritDaily. You can find her across all social media platforms as @Videodrew and send tips to drew@dot.la.
08:00 AM | October 21, 2022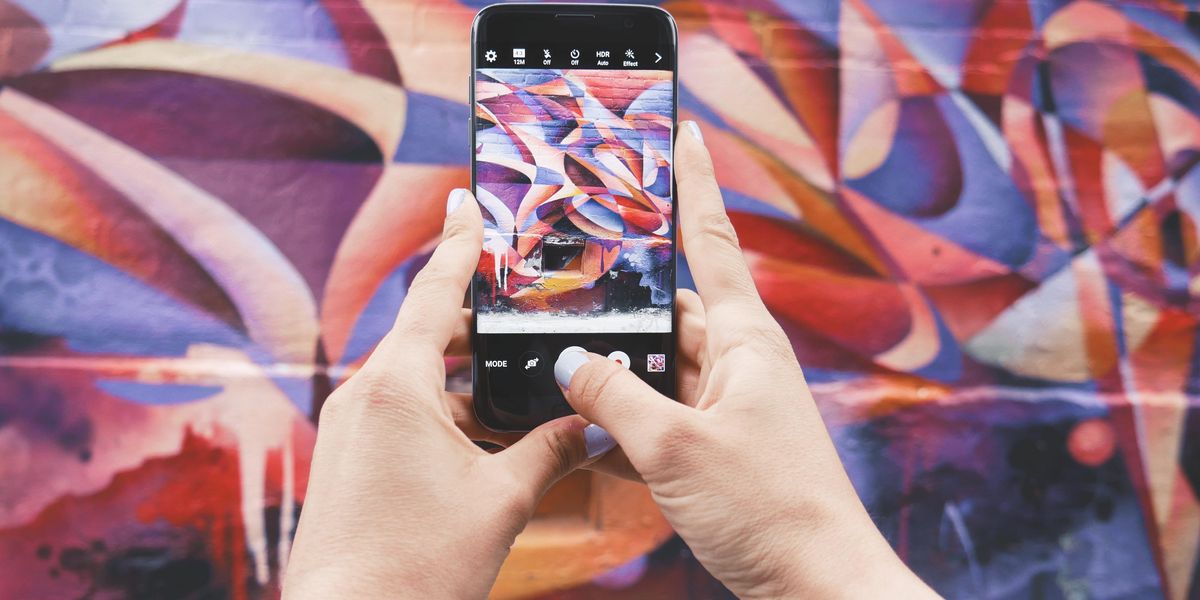 Anasofia Gomez spends her early mornings filming herself journaling, picking up coffee and getting ready for the day. By 9 a.m., she's ready to start her full-time job as a social media marketer.

The Los Angeles-based creator is just one of the 53% of non-professional creators in the United States who maintain a full-time job while also creating monetized content. Colloquially speaking, Gomez is considered a micro-influencer—creators with followers that range from 1,000 to 100,000.
Gomez treats her content creation as a second job: she starts her day at 6 a.m. just to film her content, which often features her outfits and local recommendations, and ends her days at 11 p.m. by posting her daily video. This level of dedication has earned Gomez almost 38,000 TikTok followers and partnerships with brands like perfume company Dossier and FitOn—a fitness app.
Jon Davids, the CEO of influencer marketing company Influicity, says brands often partner with micro-influencers to create a larger volume of content. Similar to their partnerships with normal influencers, companies will send micro-influencers free products in exchange for a promotional video. Depending on the influencer, some companies will pay over $200 per video.
The difference, of course, is that since companies can pay micro-influencers less, they'll get more content for their money. For example, he says a mega-influencer may charge $5,000 for one video, while companies can take that same budget and work with roughly 30 micro-influencers.
"You can get lots and lots and lots of content without paying massive amounts of money for it," Davids says. "And, frankly, the supply is just there."
But Gomez says the money is often inconsistent. A month-long deal can briefly boost her income, but that doesn't guarantee a partnership for the upcoming months. The inconsistency isn't without its benefits, however. Gomez says that since she doesn't rely on these partnerships for income, she can be more particular about what companies she works with.
Gomez has even turned her micro-influencing, work-life balance into content. Her series documenting her attempts to make the most of her time outside of work has taken off. Gomez's first video about her "promise to get off the couch and seize life" has over 10 thousand likes. As such, she's since maintained a series of videos focused on how she uses her time outside of work.
In fact, the "5 to 9" trend, which features people showing off their detailed routines before and after work, often with homemade meals and elaborate skincare routines, can get creators thousands of views. Other micro-influencers highlight content specifically about their careers: lawyers translate legal jargon, nurses discuss their work hours and teachers share their classroom management strategies. Which is to say, for many non-professional creators, quitting their full-time job would likely alter their content and potentially alienate their audience.
To that end, Davids says, these niche communities, such as influencers who make content about engineering or waste management, are often where micro-influencers thrive.
"The micro-influencers that we have today really didn't exist five or six years ago," Davids says. "People who had very, very small audiences on social weren't doing it to have any kind of professional presence—they were just kind of creating content for their friends and family."
Which is why, Davids adds, amateur content creators can actively engage their followers on a more personable level than many mega-influencers.
Nonetheless, Gomez has thought about pursuing content creation full-time. But, she finds that she enjoys the security her traditional job provides compared to the lack of financial consistency from her influencing endeavors.
"You just never know what the future is with social," Gomez says. "I think you really do have to be in a really good place [financially] to be able to say, 'I'm going to quit my job and just do content creation.'" Amen.
Kristin Snyder
Kristin Snyder is dot.LA's 2022/23 Editorial Fellow. She previously interned with Tiger Oak Media and led the arts section for UCLA's Daily Bruin.