female founder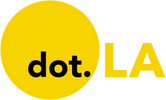 Get in the KNOW
on LA Startups & Tech
X
female founder
Photo courtesy of Illumix
Kirin Sinha wanted to be a dancer. When injury dashed that dream, she turned to her other passion: math.

On this week's episode of the Behind Her Empire podcast, host Yasmin Nouri talks with the founder and CEO of augmented reality (AR) technology and media platform Illumix.
Sinha received degrees from MIT, the University of Cambridge and LSE and founded a nonprofit to help middle school girls with their math skills. She ventured into AR while perusing an MBA at Stanford. Since founding Illumix in 2017, Sinha has raised $13 million from investors including Lightspeed and Maveron Ventures.

Her background in mathematics informs how she problem solves as a CEO, she said. Both math and her dance background taught her to seek out creative solutions.
"A lot of people think that math is very rote and analytical, but at its core it's truly not," Sinha said. "It's about being creative. It's about having this building block for expressing and understanding the world around you."
That creativity is bolstered by habits her mother taught her, such as surrounding herself with affirmations drawn onto post-it notes to bolster her spirits. Working in AR, Sinha said she's aware that what people surround themselves with impacts their inner world.
"Your diet is the people around you," she said. "It's what you surround yourself with. It's the images and the words that surround your day-to-day life. I really spend a lot of time thinking about how can you improve the wider sense of the word diet around you."
A crucial part of Sinha's diet is carving out time for a daily walk to dedicate time to ponder Illumix's future. Reflecting on big-picture goals and challenges allows her to consider how AR changes the ways people engage with the space around them.
Hear more of the Behind Her Empire podcast. Subscribe on Stitcher, Apple Podcasts, Spotify, iHeart Radioor wherever you get your podcasts.
dot.LA Editorial Intern Kristin Snyder contributed to this post.
Alina Trigubenko's journey has taken her far and wide—from working at her parents' restaurant in Siberia at age 9, to producing for one of Russia's largest TV networks at age 18, to moving to the U.S. and founding her own startup at age 28.
It was one particular experience, however, that triggered a fascination with technology: As a producer for Moscow-based virtual reality project AirPano, she traveled and shot the world from a bird's eye view.
"We enabled people that didn't have the financial or physical ability to travel and see the world to see the Eiffel Tower, the Golden Gate Bridge, Iceland and things like this," Trigubenko told dot.LA. "That was a very enlightening project, because I realized that technology is an amplifier. And that's when I started thinking, 'What else would I like to amplify in this world?'"
Coupled with her entrepreneurial spirit, Trigubenko's freshly kindled interest in technology led her to an industry she always held an appreciation for: "profis," or professional services providers, ranging from fitness trainers to therapists to consultants. She traces that appreciation back to her Siberian upbringing.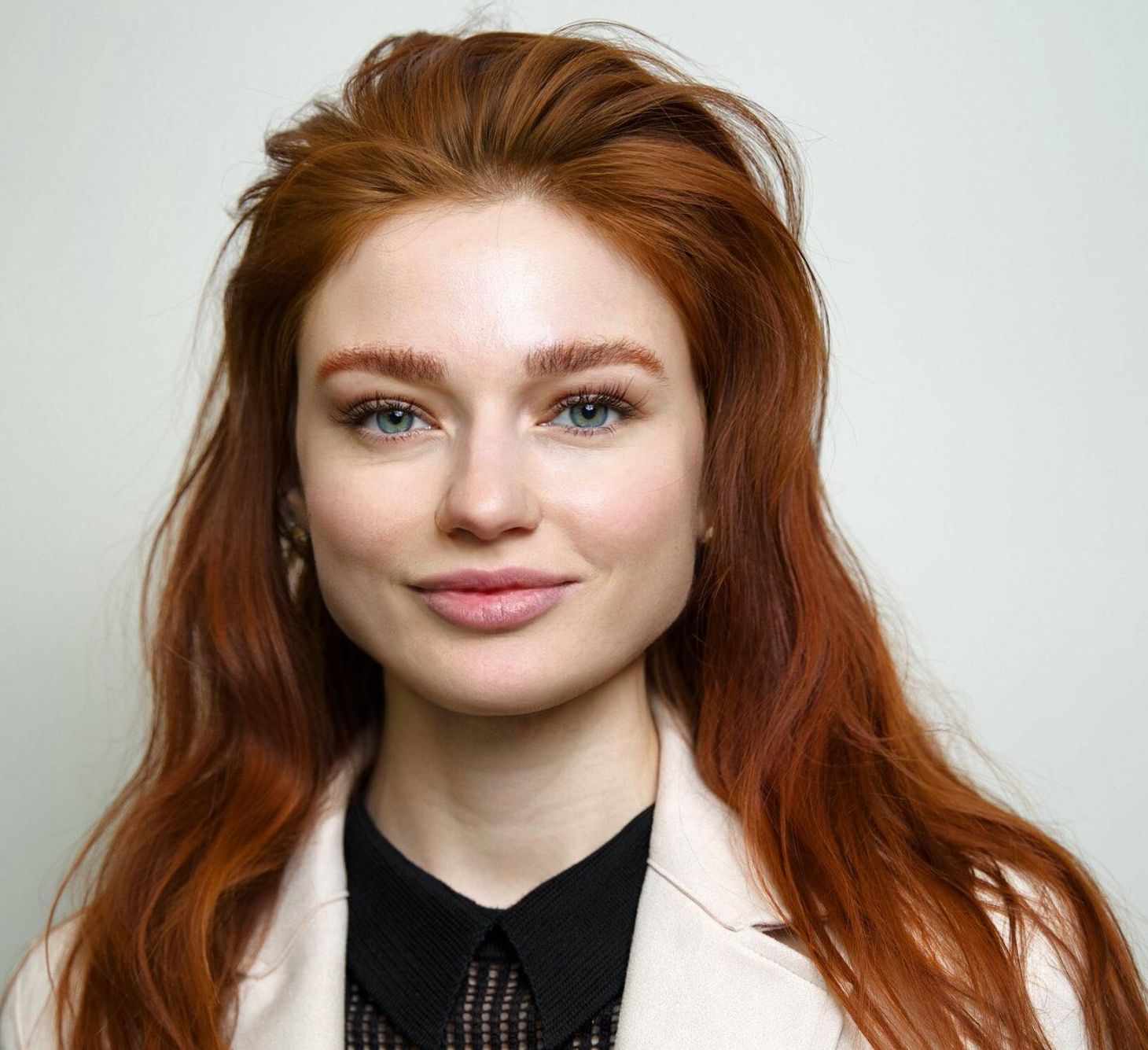 Profi founder and CEO Alina Trigubenko.
Image courtesy of Profi
"I've always been a client of coaches, therapists, consultants, trainers—you name it, I've probably tried it," Trigubenko said. "Siberia is actually a very holistic place; it is very much about different types of alternative health and wellness approaches. So that contributed to me being a customer of different kinds of acupuncturists and herbalists early on—over there, you don't go to a doctor… Growing up in this holistic environment got me to appreciate the work of profis even more."

In 2018, Trigubenko launched Awarenow, a marketplace for service providers. With the help and direction of Adam Miller—co-founder of Santa Monica-based HR software startup Cornerstone OnDemand—Awarenow evolved into Profi in 2021. (Miller is now Profi's executive chairman, while Trigubenko is the company's CEO.)
On Thursday, Los Angeles-based Profi announced a $6 million seed round; the startup's investors include current and former executives from the likes of Robinhood, McKinsey & Co. and WhatsApp. (Disclosure: dot.LA co-founder and chairman Spencer Rascoff is an investor in Profi.)

Profi is designed to help service providers manage their workflows and automate administrative tasks—processes that can get lost in the day-to-day shuffle, particularly for "solopreneurs" running their own small businesses.
Trigubenko has been on both the client side and the provider side of that equation, and part of her motivation for founding Profi came from her own experiences with how services are exchanged. As a client, she recalled the difficulties of "hav[ing] to source back that thread where my coach mentioned something—what email was it on, what channel was it on, how am I paying?" Then, as an executive coach and mind-body practitioner service provider, she had an "aha!" moment: "I was like, 'Wow, the struggle on the other side of the market [for providers] is even bigger than for the clients.'"
In a post-pandemic world, the shift toward remote services has provided an avenue for Profi to grow as people are realizing the benefits of digitization.
"Everyone was saying, 'Why are you doing this? We have the Excel doc.' Or, 'I have my piece of paper and pen, and everything's there and I'm happy—do not try to convince me that I need something else,'" Trigubenko said. "Finally, during COVID, people realized that delivering services in digital ways is sometimes even better. No one is planning on giving up on digital infrastructure for their service delivery."
As Profi plots its expansion, the startup recently launched a sales team that it's planning to double in size, and is looking to ramp up its marketing efforts, Trigubenko said. Along with the seed funding, Profi announced the launch of Profi Team, a corporate product designed to help companies manage projects and teams. Plans for more fundraising in the future are also in the works.
For Trigubenko, there's no better place than Los Angeles to set Profi's growth story, especially given the city's burgeoning tech environment. After moving to L.A. from San Francisco seven years ago, she says she initially missed the Bay Area's bustling tech ecosystem—but not anymore.
"I was so missing those tech conversations—I was like, 'Well I really love L.A., but what's missing is this tech hunger for optimization, for breakthroughs," she said. "Pretty recently, I keep hearing all about tech. When you're at a restaurant or brunch, it's a lot of tech conversations, and that makes me very happy."
From Your Site Articles
Related Articles Around the Web
On this week's episode of Behind Her Empire, hear from Cate Luzio, founder of Luminary, a membership-based career and personal growth platform and collaboration hub for female founders.
The daughter of two civil servants, Luzio said she picked up on the values that her father championed. She shared how her father encouraged her to pick herself up when she was down, and to remember she was ok.
"You have got to make your mark and, you know what, you are going to get pushed down a million times in your life," Luzio said. "The defining part is can you get back up and just keep going."
Luzio never saw herself going into banking, much less founding a company. At the start of her career, she worked for a small tech startup, where she had the opportunity to work on joint ventures in China. Shortly after, she decided to go back to school to get her masters, and then was recruited by a bank.
"I remember thinking, 'why are they even talking to me? I know nothing about this,' she said. "All I know is what I've been doing. And I love international and I now have a master's degree."
Luzio loved corporate work, especially the stability. As she began to form the idea of Luminary, she said she returned to her corporate experience to make a business plan for herself, tracking the path she wanted to take.

"Just like I said no one would ever think I was a banker, I would have said, 'I can't run it. I don't know how to run a company. I don't have ideas.' And then I did."
Now, she makes a point to work with corporate members at Luminary as part of her ongoing networking efforts. Networking, she said, has been a cornerstone to her career, both as a banker and as an entrepreneur.

On the rest of this episode, Luzio talks about her goals for Luminary, about supporting and being supported by other female founders, and the confidence she finds knowing she can return to corporate work if she ever is inclined. She also discussed at length the measures she took to make it through the pandemic at such an early-stage with her company.
Cate Luzio is the founder and CEO of Luminary, a resource and physical space for female founders to connect and support one another.

"If you don't know who to talk to, ask your boss 'Hey, boss, who should I meet? Who should I know? Who should I spend time with? Who should I shadow?' And they say 'no one', then you're in the wrong place... And then the last thing I would say is, do not keep your head down— keep your head up, be visible." — Cate Luzio
dot.LA Engagement Intern Colleen Tufts contributed to this post.
Want to hear more of the Behind Her Empire podcast? Subscribe on Stitcher, Apple Podcasts, Spotify, iHeart Radioor wherever you get your podcasts.