mobile gaming
L.A.-based Artie, which began in 2018 as a platform to help game publishers build AI-enhanced video game characters but shifted its focus to enabling a distribution method that allows game publishers to circumvent app stores, has reopened its seed round.
The company plans to go to market later this year with celebrity and IP partnerships, then start attracting third-party game publishers and players to its platform with its distribution technology. In the long run it hopes to grow its user base with its original focus of AI-for-gaming features.
Artie has raised $8 million from investors, including the founders of Zynga, Shutterstock and YouTube; Warner Music Group; Jeffrey Katzenberg's WndrCo; and three L.A.-based venture firms including Scooter Braun's Raised In Space.
In late 2018, Ryan Horrigan and Armando Kirwin set out to bring to life video game characters who could see and understand and interact with the gamers on the other side of the screen. They quickly recognized a problem that has now taken the tech world by storm: App stores create friction.
After shifting their business model to address that problem, L.A.-based Artie raised a $3.1 million seed round in March, bringing its total funding to $4.5 million. COVID delayed Artie's launch plans, so the company reopened that seed round in August. It has since raised an additional $3.6 million, Horrigan told dot.LA., with the potential to tack on another $1 million before it closes the round in the next week or two.
For the co-founders, the problem with the app stores was not just the 30% cut that Apple and Google take from game publishers – a central concern of the ongoing legal battle between Apple and Epic Games. Also at issue was that mobile gamers – who provide the majority of the $150 billion+ gaming industry's revenues – wouldn't be able to access Artie's AI-enhanced games without having to download a separate application. They couldn't just click on a link inside Instagram, TikTok or Facebook and start playing.
So they built technology to solve this.
Artie plans to charge game publishers 12-15% – at least 50% less than what Apple and Google charge – and offer them a platform to build high-quality games and reach players directly inside of their social media apps and messaging platforms.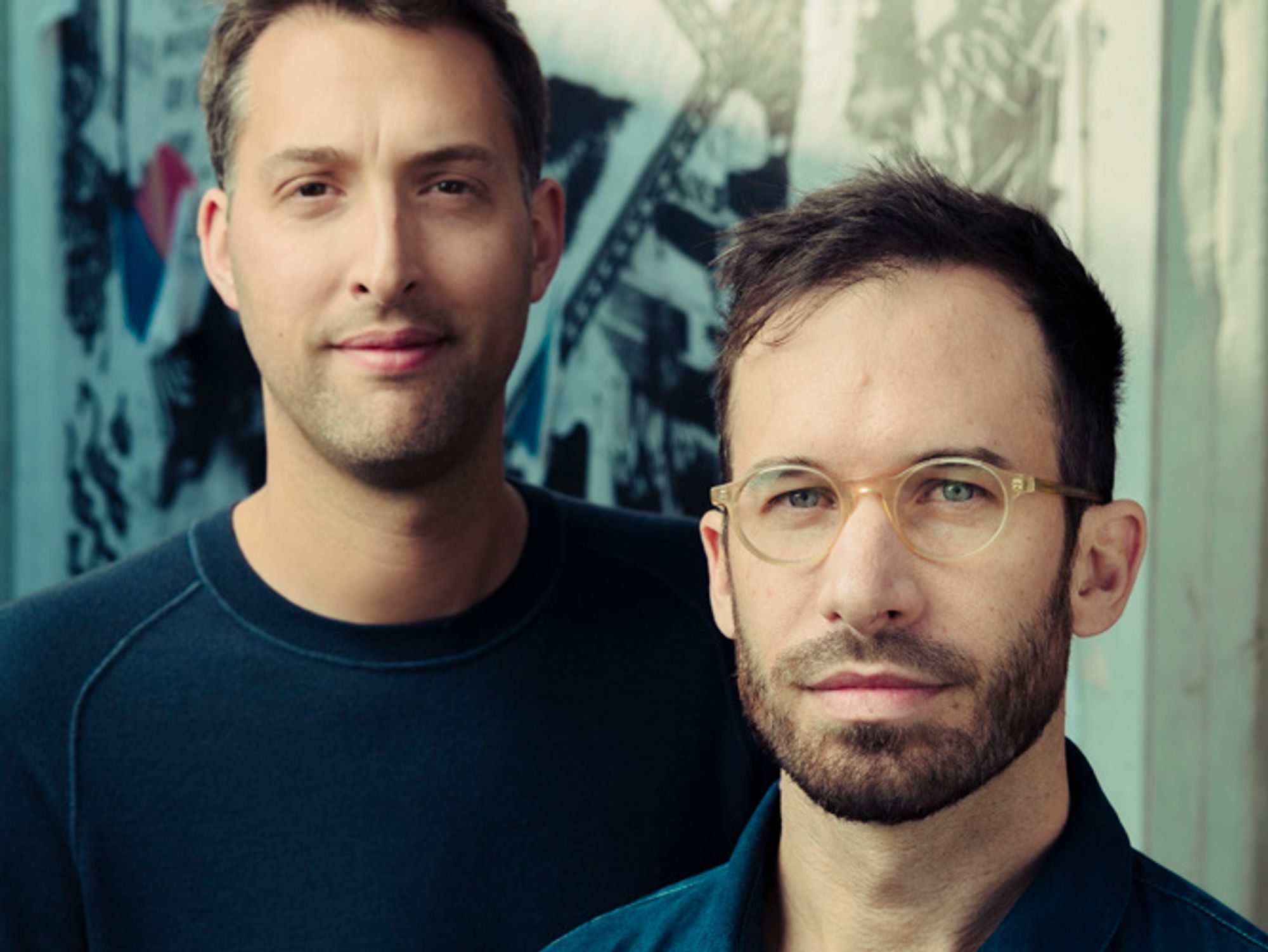 Armando Kirwin and Ryan Horrigan are the co-founders of Artie.
This approach is meant to offer game developers two big value propositions. One is financial. Developers obviously save money from the lower platform fee. Horrigan also said Artie hopes to streamline mobile gamers' game-discovery process by providing them instant access to a game without their having to leave whatever app they're on, go to an app store and download a new one. That, they hope, should increase the rate at which users decide to try out a new game. These factors, Horrigan said, should in turn lower publishers' costs of acquiring new players.

In some cases, publishers can also monetize their games more easily when they circumvent app stores. Apple, for example, restricts games' ability to make money via in-game purchases: things like jealousy-inducing outfits to dress up one's virtual character or paying to accelerate the rate at which one can progress through a game. This revenue stream is particularly important for tapping the "whales," the small percentage of gamers who supply an outsized proportion of mobile gaming's revenue.
The other benefit that Artie's approach is meant to provide developers is the opportunity to produce higher-quality games. Although both Facebook and Snap have recently made gaming a larger part of their platforms – though not without controversy – the games on those platforms are largely written in HTML5, a coding language that works well for simple games but less so for more complex games. Allowing publishers to write in Unity, by contrast, may help Artie to attract more skilled programmers, Horrigan said.
Lots of big names have bought into Artie's vision. Investors in the latest $3.6 million extension include Mark Pincus, founder of mobile gaming giant Zynga; Jon Oringer, founder of stock-image provider Shutterstock; Harris Blitzer Sports & Entertainment, a holding company whose assets include the Philadelphia 76ers and New Jersey Devils; Winklevoss Capital (yep, those guys); and a syndicate of NFL and NBA players whose names Horrigan would not disclose.
Earlier investors include Chad Hurley, founder of YouTube; Warner Music Group; Peter Thiel's Founders Fund; WndrCo, Jeffrey Katzenberg's investment firm; media analyst and investor Matthew Ball; and L.A.-based venture firms MaC Venture Capital, Muse Capital and Raised In Space, which was founded by entertainment entrepreneur Scooter Braun and is the lead investor in Artie's seed round.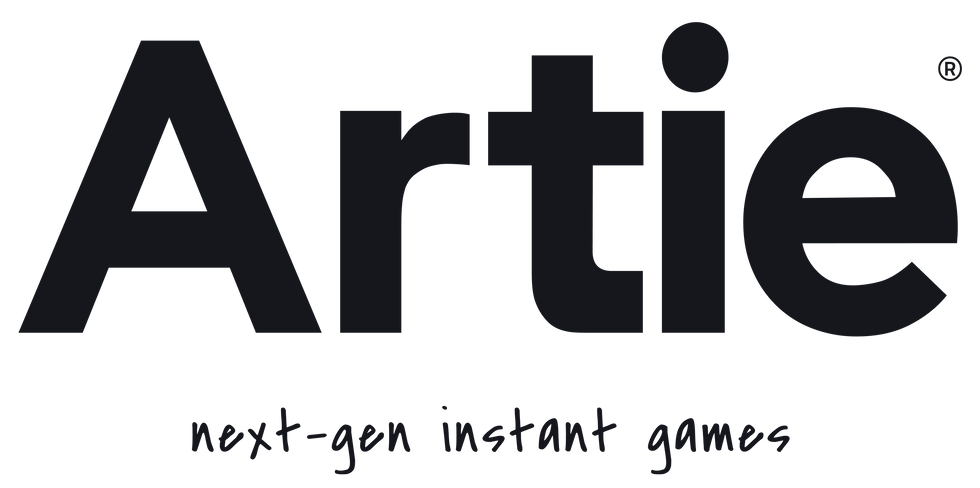 "The most inspiring thing about the gaming space is that whenever a new format, device or access model is found, we see substantial growth that doesn't require cannibalizing old revenue streams," Ball, who has written extensively on gaming, wrote to dot.LA. "In Artie, I see a highly skilled and technical team that I think can deliver; a thesis that's compelling to content owners, developers and players; and an opportunity to build both defensible tech and potentially a studio, too."

Investors surely noticed that Playco, a Tokyo-based mobile gaming company with a slightly different approach from Artie but a similar goal of reducing distribution friction, launched this week already as a unicorn.
Artie plans to start by releasing its own games at the end of this year and beginning of 2021.
It then hopes to build traction by launching with well-known intellectual property and celebrity partners to leverage their social media followings. Horrigan said he could not share specifics due to non-disclosure agreements, but these include a popular superhero brand, widely recognizable cartoon characters, a superstar athlete and a famous musician.
Later on next year, Artie will open up its platform to third-party game developers.
The next-generation AI enhancements that were once the company's central focus will be available to developers, but the features that allow players to interact with characters via voice, text and the camera will be optional.
Horrigan likened the strategy to what Niantic, the developer of Pokémon Go, has done with its third-party developer approach. The Bay Area company's development platform is available to external developers, who may use Niantic's AR functionality but can also simply leverage its location-based technology that is arguably more essential to the gotta-catch-em-all gameplay experience.
The goal for Artie, Horrigan said, is for the distribution technology to help the company build a flywheel wherein the more developers it attracts, the more players will come, which will attract more developers and so on.
The longer-term vision, though, is to retain and grow that player base with the hyper-personalized, artificially intelligent game features.
With this extended seed round, it's game on.
---
Sam Blake primarily covers entertainment for dot.LA. Find him on Twitter @hisamblake and email him at samblake@dot.LA

Carbonated, Inc., an El Segundo-based mobile gaming studio, announced Friday it raised $8.5 million in a seed round led by Andreessen Horowitz, Golden Ventures and Bitkraft Esports Ventures Management.
Founded in 2015, the company develops competitive multiplayer games for cell phones using AI and a live-ops platform they've built called "Carbyne." The technology, its CEO said, makes mobile the gaming experience easier — even when using one hand.
"The challenge historically has been most hardcore games aren't natively designed for mobile (i.e., lots of buttons and virtual d-pads)," Carbonated co-founder and CEO Travis Boatman wrote on Medium. Before creating Carbonated, he and co-founder Lloyd Tulles worked on mobile games including Zynga Poker, Sims Free Play and Simpsons Tapped Out.
"The reason we started the company was that as folks with busy lives and living rooms, we missed playing hardcore competitive games on console and PC," Boatman wrote. "We realized pretty quickly that we're not the only ones and there's a huge underserved market which continues to grow as younger core gamers age up and enter the workforce, like we did."
Boatman said the company is developing mobile technology to target this demographic. They've been working closely with Amazon Game Tech since demoing pieces of Carbyne at Amazon's Game Developers Conference booth in 2019, he said.
The startup has yet to announce a release date for its first project, Madworld, a combat game set in a dystopian world.
Other angel investors and advisors of this recent funding round include Mark Pincus, Kent Wakeford, Shanti Bergel and Chris Ye.
"Our partner criteria has always been more than just purely financial," Boatman wrote. "We look for people with deep industry experience who are willing to roll up their sleeves and dig in. We're thrilled to have partners like that around the table who believe in our team and mission."
Related Articles Around the Web
A teenage boy holed up in his basement may be the image most people associate with gamers, but lifelong game-player Jill Wilson thinks the new face may be women on their cell phones looking to release a little stress.
Wilson, the company's founder, is trying to build a new genre called "lifestyle gaming" and she just got a big boost having raised $7 million in an oversubscribed seed round led by LVP along with backers from 1Up Ventures, Alpha Edison, Everblue Management, firstminute Capital, Greycroft Tracker Fund, Hearst Ventures and Third Kind Venture Capital.
"The concept itself is actually a new category of digital entertainment because it's not squarely in mobile gaming and it's not squarely in existing lifestyle content," Wilson said. "It's Pinterest meets mobile gaming."
The funding will go to building out the small Venice-based company and developing games for market. Wilson hopes the first game will be available within a year for download within the Apple and Google Play stores.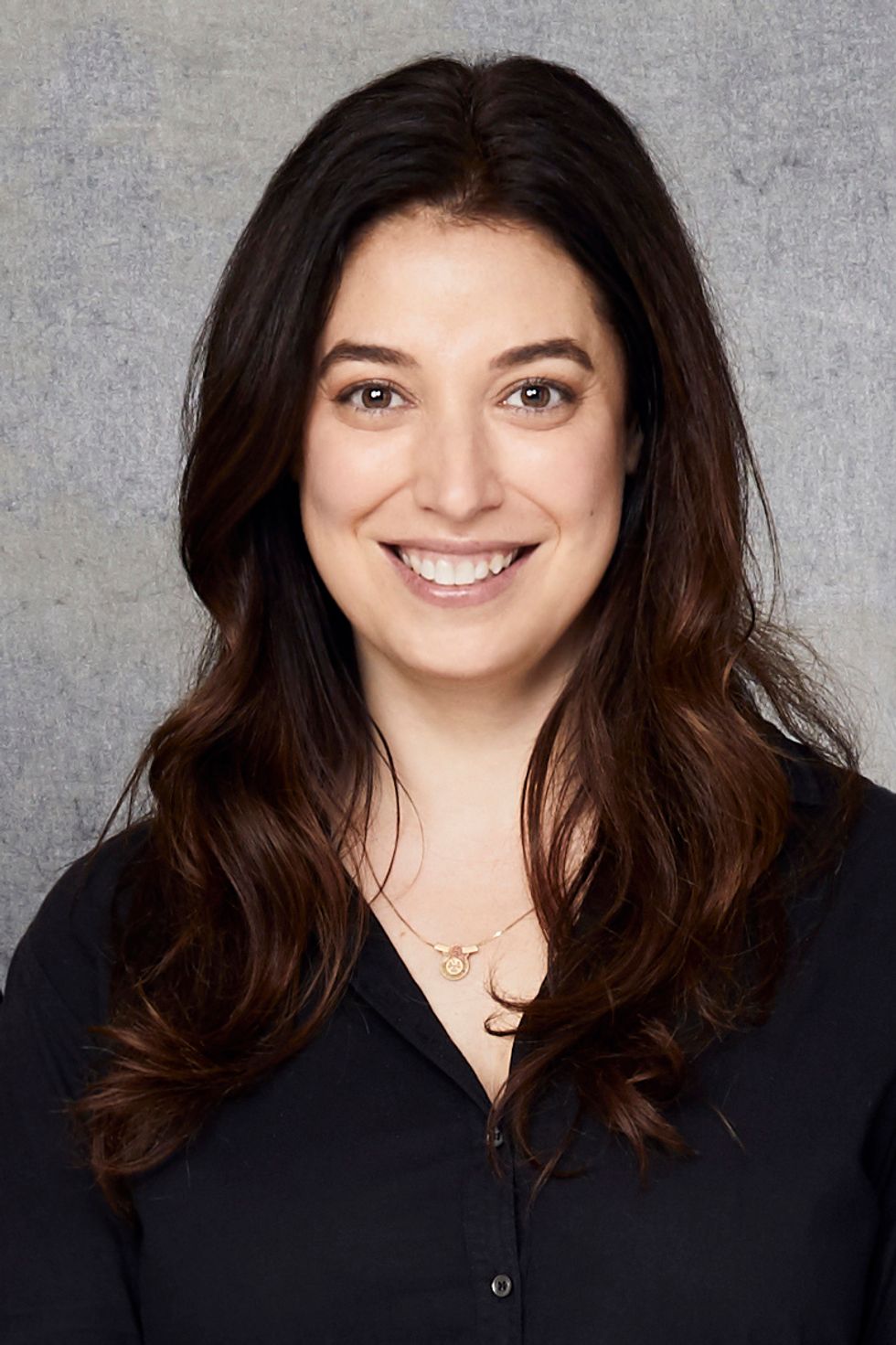 Robin Games founder Jill Wilson
Photo courtesy of Robin Games
Growing up having done puzzles with her father and playing cards with her grandmother gave the 37-year-old founder of Robin Games a lifelong appreciating of games. She joined Jam City after working for a company that did board games. She was among the first hires by the founders and an executive and that launched Panda Pop and Cookie Jam. During her time, she watched the industry boom. Mobile gaming is projected this year to top $100 billion in sales, according to a January report by market data firm App Annie
But, what's largely been missing from gaming are women and people of color at the top ranks, she said.

"We're working to change that," she said. About 80% of her staff will be women. And that along with more diversity will help her team build out what she hopes is a new genre of games.
Although Wilson wouldn't reveal much about what her games will entail, she moved away from traditional warcraft and shooter games.
"Plenty of women love those games, including me, but what is not explored are fantasies outside of that," she said. "Why aren't there more fantasies explored in game aside from the very specific types?"
Those questions propelled her to build Robin Games, along studies that showed that the largest growth of gamers was women between 35 to 50. Many of those were looking to relieve stress with some distracting games that they were playing in between moments in their lives like standing in line at Starbucks or in between meetings.App Annie found mobile gaming is the largest portion of the industry, outpacing console players. Many of those engaging in play are popping bubbles or playing shorter games that the industry calls "casual games."

"A lot of people who are gamers today don't even self identify, but it doesn't matter," Wilson said. "They're playing more than anybody else."
From Your Site Articles
Related Articles Around the Web