mobile gaming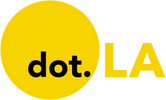 Get in the KNOW
on LA Startups & Tech
X
mobile gaming
Photo by Josue Ladoo Pelegrin on Unsplash
Griffin Gaming Partners, a Santa Monica-based venture capital firm that has backed gaming industry heavyweights like Discord and Skillz, has led a $55 million seed round for Turkish mobile game developer Spyke.
Spyke is helmed by a stable of C-suite executives who made their names at major video game companies including Riot Games and Zynga. CEO Rina Onur Sirinoglu previously co-founded Peak Games, an Istanbul-based mobile gaming firm that was acquired by Zynga for $1.8 billion in June 2020. The seed round is the largest raised by a female CEO in Turkey and in the mobile gaming industry globally, Spyke said Monday.
Spyke will use the funding to hire more marketing and user acquisition staff and to develop its first game—an iOS and Android game called "Royal Riches"—which will launch in app stores within the next month, according to a spokesperson.
"Spyke has the perfect combination of a deeply experienced team with proven success developing games and an unwavering focus on execution," Griffin Gaming Partners Managing Director Phil Sanderson, who sits on Spyke's board of directors, said in a statement. Griffin initially backed Spyke with a $5 million pre-seed round in 2020, and has now poured in another $50 million to take the startup's total haul to $55 million, a spokesperson confirmed.
Mobile gaming is one of the fastest-growing segments in the video game industry. Analysts at Newzoo recently predicted that mobile games alone will generate $116.4 billion in consumer spending by 2024, with the market driven by the rising popularity of in-game purchases in otherwise free-to-play games.
Griffin Gaming Partners picked up on this trend several years ago. In 2020, the VC raised a $235 million fund targeting gaming companies, and has since used that money to back local firms including Irvine-based game developer Frost Giant, Los Angeles-based virtual concert platform Wave and game development technology company N3twork.
Photo by Josue Ladoo Pelegrin on Unsplash
The cash-and-stock deal narrowly surpasses the total amount of funding that Scopely has raised to date ($998.5 million). Through the acquisition, Sony Pictures will become a minority shareholder in Scopely, and the startup will take control of mobile titles like "Wheel of Fortune Slots" and "Solitaire TriPeaks."
Culver City-based Scopely was valued at $3.4 billion about a year ago, according to Pitchbook.
"We hope to take what is already a strong business and accelerate it through our publishing and technology infrastructure, unlocking even more value," said Scopely chief revenue officer Tim O'Brien in a statement to press. "Through this acquisition, we will continue to cultivate a loyal player base as part of our mission to inspire play, every day."
Launched in 1999 as the online games site WorldWinner.com, a series of acquisitions eventually led to the creation of GSN Games, a subsidiary of Santa Monica-based Games Show Network — which itself became wholly owned by Sony Pictures after a series of yet more acquisitions.
The billion-dollar-deal follows Sony Pictures' sale of the WorldWinner brand to Game Taco, a San Francisco-based publisher, earlier this year.
From Your Site Articles
Related Articles Around the Web
Artie, the Los Angeles-based gaming startup backed by NBA star Kevin Durant and Taylor Swift's nemesis Scooter Braun, raised nearly $36 million this month to deliver "mobile games that hit different," according to a regulatory filing made public this week.
Eight months ago, Artie revealed it was building three cross-platform titles and a software development kit (SDK) to help developers create mobile games that play automatically — without requiring a download through Apple or Google's app stores. At the time the company also announced a $10 million seed round from Durant, Braun, Zynga founder Mark Pincus, Warner Music Group, and the Winklevoss twins.

"We can deliver something that feels as good as a Nintendo Switch game, but it requires no hardware or app download whatsoever," CEO Ryan Horrigan told GamesBeat in February. Since then, much of the firm's work has been under wraps.
Artie declined to comment on the new funds, but it's likely that some of its preexisting investors chipped in. Early-stage VCs and angel investors often participate in later funding rounds to retain their stakes in companies as they grow. Filings also showed Artie may be looking to raise an additional $805,900.
The three-year-old company's psychedelic website remains sparse on details to this day, teasing "the greatest party on your phone" and "rare digital collectibles (NFTs)." But a peek at Artie's Discord server offers a vivid look at its plans for the "Artieverse" — a name for a series of products that unmistakably taps into the hype of the metaverse (a.k.a. a giant digital or 3D space).
Posts on the server preview two titles, "Run the Table" and "Dance Battle," as well as NFT collaborations with Venezuelan artist Chocotoy and Hollywood-based illustrator Junkyard.
"The Artieverse will contain a multitude of styles so there will be something for everyone! We have huge artist partnerships in the works to share with you soon," said co-founder Armando McIntyre-Kirwin.
But the best look we have yet at Artie's NFT-laden gaming experience is a teaser of Run the Table's intro screen.
What is @theartieverse up to? The LA startup teased instantly playable, NFT-packed games. We've learned it's raisin… https://t.co/t6GPinDboR

— Harrison Weber (@Harrison Weber) 1634327220.0