Screens
The holiday travel season is upon us.

With 59% of Americans now fully vaccinated, experts are predicting Thanksgiving will bring the largest travel surge expected since the start of the pandemic. More than 53 million Americans are expected to travel this Thanksgiving weekend. In Los Angeles, two million are expected to come through LAX.
For those trying to make last-minute travel plans (and assuming you're vaccinated), here are a few apps and services—many of them based in L.A.—that can help.
For the spontaneous traveler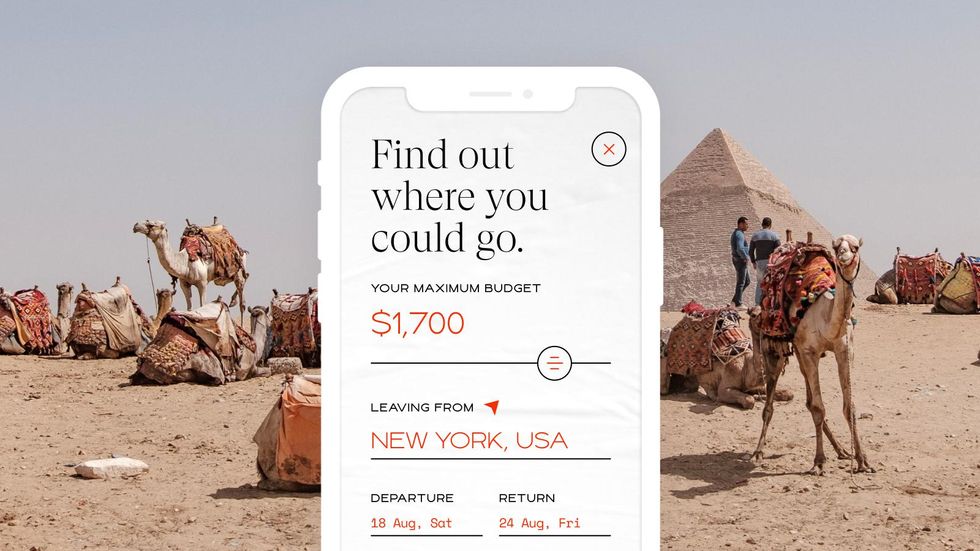 Elude dot.la
Elude: Available in the Apple app store
Elude is geared toward thrill-seeking travelers looking to save. After entering information like budget, time frame and trip preferences, you'll receive a number of flight and lodging options all around the globe. (If you need a specific location for the holidays, this is probably not the app for you.)
L.A.-based Elude has proven popular with Gen Z users, many of whom are starting to plan for New Year's. "We've been seeing a lot of people start to book for January, February time," said co-founder Frankie Scerbo.
Welcome: Available in the Apple app store
Whether you're traveling out of town or staying in a neighboring city, Welcome has 6.5 million listings that include maps of museums and other events nearby. The L.A.-based app also includes user-generated blogs and photos, news articles, and relevant travel and food stories.
For the budget-minded traveler
Hopper: Available in the Apple app and Google Play store
Having trouble knowing when is the best time to book a flight? Hopper, which is headquartered in Canada, predicts the prices for flights and will advise you on the right time to book for optimal savings. The app also features a color-coded calendar that helps travelers spot the cheapest days to travel.
For lodging accommodations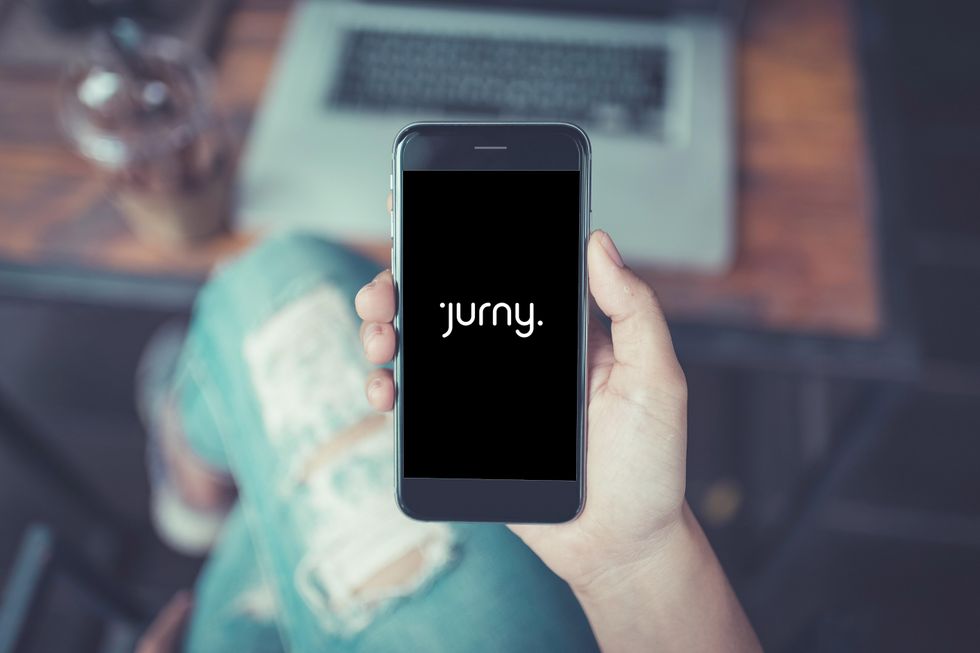 How Jurny Hopes to Make Hotel Booking and Check-in an 'Uber-like' Experience dot.la
Jurny: Available in the Apple app store

The app offers contactless check-ins to 600 hotels and short-term rental units including Blue Moon Hotel in New York and Casa De La O in San Miguel de Allende, Mexico.
Jurny, which is headquartered in Los Angeles, allows travelers to check-in and unlock their door from the app and can even adjust the temperature of their room. There is a huge presence in Miami, Nashville, Tel Aviv, New York, London and Central America.
If Jurny doesn't quite work, there's always the old app standby: Airbnb.
HotelTonight: Available in the Apple app and Google Play store
SF-based HotelTonight allows the user to book stays the same evening and up to seven days in advance. The hotel rooms are categorized into basic, luxe, charming and high-roller. HotelTonight also rewards its users anytime they reach a specific spending threshold which will grant access to perks like free in-app concierge, credits or cheaper rates.
For anyone looking to improve the airports better
MyTSA: Available in the Apple app and Google Play store
Everyone dreads the long check-in lines at the airport, especially at TSA. MyTSA allows travelers to check how busy the airport is likely to be on your specific day and time of travel based on historical data. This app will also let you check wait times at security checkpoints at major airports.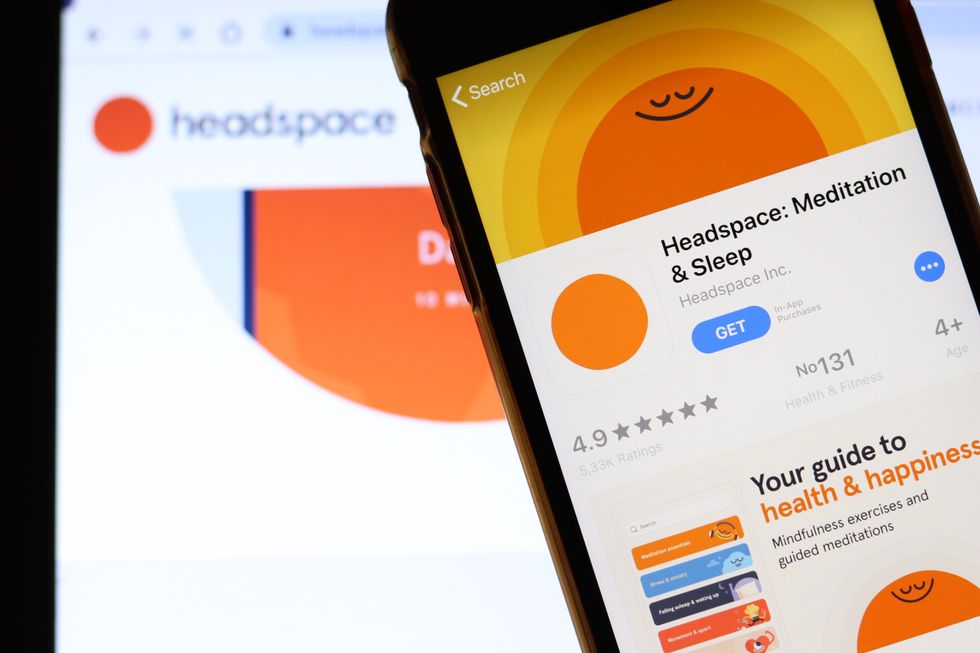 Headspace Snags Ex Hulu Exec As It Prepares New Netflix Sleep Series dot.la
Headspace: Available in the Apple app and Google Play store
The L.A.-based meditation app offers its users guided audio meditation and says it can reduce stress by 14% in just 10 days. Currently there are over 70 million members and 600,000 reviews. Headspace also offers courses for people with different lifestyles, whether you're a runner, student, or kid, they've got a meditation option for you.
Back when the video game channel G4 TV launched on cable in 2002, Twitch was nine years away from existing and the concept of creating programming exclusively for gamers, by gamers was basically unheard of.
At the time, the channel captured an audience with popular shows like "Attack of the Show!" and "X-Play," a game review show with comedy skits, but it didn't last.
Originally created by former Disney president Charles Hirschhorn, G4 was a Comcast property that was eventually licensed out to Hearst Corp. but plans to integrate it into the company's Esquire lifestyle content fell through. By 2014, with ratings low and its fan base seen as too niche, cable providers began to drop G4 from coverage. It finally stopped airing in 2014.
Seven years later, G4 is back.
Just as streaming services have made advertisers rethink the value of so-called niche audiences, Comcast is resuscitating the channel. G4 hits screens as more and more people are playing video games (thanks in part to the pandemic, which caused people of all ages to become gamers during lockdowns).
The rising player base is also spending more, making the industry more valuable than film and TV combined. According to analysts at NPD Group, U.S gamers spent $13.3 billion in the third quarter this year, up 7% annually. That's the highest quarterly spend NPD's ever recorded, and it's on track to keep climbing.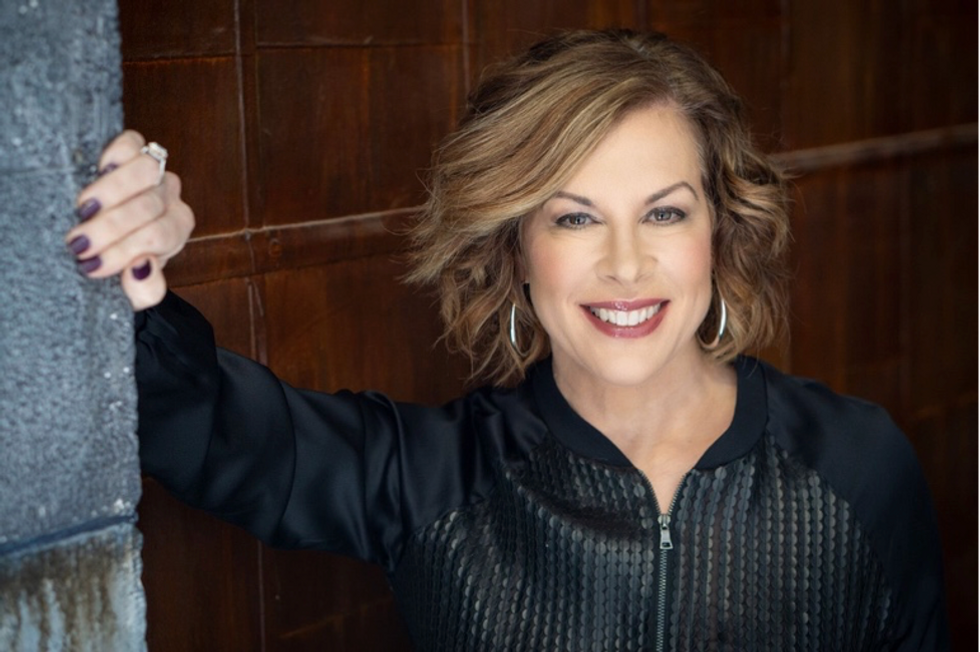 G4 President Russell Arons
"G4 in its original version was almost legitimizing something that most people didn't even want to acknowledge, right, that gaming and fandom is a lifestyle and can be celebrated," G4 president Russell Arons said. "Fast-forward to today and there's a lot of outlets in that space, but the G4 approach is really… fun, irreverent, with an ensemble cast of really authentic personalities."
G4 will bring back "Attack of the Show!" and "X-Play," for a reboot with their original hosts (Kevin Pereira and Adam Sessler). Actress Olivia Munn was originally an "Attack of the Show" co-host, but despite rumors she won't be returning for the reprisal.
Other shows in production at G4's Burbank studio include "Boosted," which will break down esports news and matches for casual fans, a show hosted by popular YouTuber Scott the Woz and a "Dungeons and Dragons" themed show called "Invitation to Party."

Arons told dot.LA the plan is to add more shows in the coming months "to really round out G4 As the place for gaming and fandom."
While the original G4 was carried on by NBCUniversal on cable, this new version is a hybrid of linear and online streaming content. It will broadcast a series of TV shows focused on gaming culture on cable channels including Verizon FIOS, Xfinity, Philo and Cox, as well as on YouTube and Twitch, which it has a multi-year promotional and commercial deal with. G4 currently has roughly 520,000 subscribers between its Twitch and YouTube channels.
G4's network is now owned by Comcast Spectacor — Comcast's sports-focused business arm which also owns an esports team, the Philadelphia Fusion.
G4 chief revenue officer Josh Cella told dot.LA the network plans to use that synergy to make content and ink brand deals focused on esports, which the original G4 channel never could before.
"To be a part of Comcast NBCU is obviously a major advantage for us," Cella said. "When we think about distribution and linear cable, that's going to naturally just inherently skew a little bit older, but there are tens of millions of gaming fans that fall within (an) older demographic that still have cable," Cella said. Where those fans are, even Cella couldn't pinpoint, but he knows they're out there.
Arons had ambitious predictions for G4's reach after rebooting. She said that at its peak, G4 recorded 65 million users, and it's expecting to launch to at least 70 million homes "because of that combination of linear and streaming." Arons added the network expects to add another 10 million households to its reach.
"I'm being conservative when I say that that 70 million figure is at launch, it could be much bigger," Arons noted.
Having a Twitch and YouTube presence is key for G4, but it remains to be seen if its audience will also tune in on actual televisions. A March Pew Research poll found that only 34% of Americans aged 18-29 get TV via cable or satellite TV, down 31% from six years ago. And less than half of people aged 30-49 are using cable — roughly 46%.
"When we think about distribution and linear cable, that's going to naturally just inherently skew a little bit older, but there are tens of millions of gaming fans that fall within (an) older demographic that still have cable," Cella said.
When G4 first debuted, its brand was a lot like MTV's awkward, geeky younger cousin – it attracted gamers by leaning into the stereotype that gamers were awkward and offbeat, and brought comedy to gaming content before most YouTube gaming channels did.
"The difference between now and the previous era of G4 is that there are a lot of brands that want to find their way in this space," Cella said. "I would tell you that it's not going to take us long to be profitable," he said, adding that he expects advertising to be "one of the main areas of revenue" for G4, which at first won't charge a subscription fee for content.
From Your Site Articles
Related Articles Around the Web
The average American adult uses more than three streaming platforms every month, but the problem many viewers face with all these options is choice paralysis — the feeling of being overwhelmed by a glut of paid TV offerings.

With each entertainment company inking different carriage deals, one streaming service rarely holds onto a piece of content for long, unless a streamer owns and consolidates its library outright, like Disney Plus or NBC Peacock.
This can make it difficult for users (roughly 82% of the country, according to a recent Deloitte study) to figure out where to stream their favorite content. Niche services like Magnolia Pictures or Tribeca that offer compelling genre-based content but don't have the extensive libraries of their larger competitors, can often be overshadowed.
For $4.99 per month, startup Struum (rhymes with room) aggregates content from 60 smaller streaming providers including BBC Select, Magnolia Pictures, Tribeca, Cheddar News, Cinedigm and FilmBox into an app that tells people where to find media. The monthly subscription fee comes with 100 credits, which Struum users can redeem each month to watch specific content on the app.
Struum co-founder and CEO Lauren DeVillier said the app, which launched in January, is licensing entire libraries from smaller entertainment companies looking to gain more viewers.
The former vice president of digital media for ABC TV and vice president of product for Discovery Ventures has gotten some big names to back Struum, including former Disney CEO Michael Eisner, who invested through his company Tornante and called it a "great idea."
DeVillier said that she thinks Struum could be well-positioned to capitalize on what she called a reversal of "the great unbundling," where consumers actually want to save money by paying for several services wrapped up in one (basically, the exact opposite of what motivated chord-cutting from cable in the first place).
"I think that you will see that, you know, there's a sort of great unbundling, and now we're sort of heading back into the bundle. It's frustrating for consumers, and they end up paying a ton of money," DeVillier said. "They were paying whatever their cable package was, then they got rid of that and now they're adding it back up, and that can be [up to] $100 if you have a handful of services. So, I think that you'll see some more aggregation happening."
Struum raised a $7 million series A round led by Canadian mass media company Corus Entertainment to expand into Canadian markets, increase its content library and further develop its technology. New investor Gaingels also joined the round.
The company would not disclose how much it's raised since its launch last year.
"[As] a larger streamer streaming company, you have to go into the international space and tap into that audience segment, you know, we feel strongly about going into Canada. Corus is a huge leader in Canada," Devillier said. "There's also some great content partners up there that have great content, and we would love to do deals [with them]."
The app will prompt a person to subscribe to a streaming service if it detects they're using most of their credits to watch, say, a bunch of shows from the BBC, one of Struum's content partners.
"We were really trying to address that problem for customers to really manage their package of services, by aggregating all of these services into one simple, monthly subscription," DeVillier told dot.LA. "We'll be onboarding content regularly, you know, on a weekly basis, so there'll always be something new for them to find."
DeVillier said the credit model is designed to let people sample content on different streaming services without outright subscribing to them all, a bill she said could reach into the hundreds of dollars each month.
Right now the Struum app is only available on iOS and Android phones, but the company will also use the Series A funding to launch on TVs — including Roku, Amazon Fire TV and Apple TVs — in the coming months.
DeVillier said she doesn't envision Struum competing with bigger streaming players. Instead, she hopes they complement each other. "We see ourselves sitting alongside, you know, some of the larger players," she said. "So, we don't really see ourselves competing in the spaces like Netflix or HBO or Disney Plus, we really see ourselves as sitting alongside those."
From Your Site Articles
Related Articles Around the Web