Screens
Game development can be a grueling task, with designers and engineers working inhumanly long hours to ship games on tight deadlines.

The process is known as crunch, and up until recently, it's been accepted as a necessary evil in the gaming industry -- with triple-A studios justifying the workload with high-selling titles, like Treyarch's "Call of Duty" series or Naughty Dog's "The Last of Us II," which saw employees working more than 12 hours per day.
After years of working at EA Games and its subsidiary DICE, the founders of FuzzyBot Games decided the industry needed to do away with crunch for good.
FuzzyBot Games raised a $3.5 million seed round largely from European investors, it said this week. The funds will be used to begin making its first game, this time with as little crunch as possible.
CEO Tatyana Dyshlova said in a statement that FuzzyBot is trying to do away with the "inflexible high-crunch culture" that most big-name game studios have.
Dyshlova's co-founder and creative director Max Spielberg, worked with her at DICE. FuzzyBot is a team of ten now, and Dyshlova said it'll use most of the funding to hire new developers and grow its team by at least five people.
Sensor Tower analyst Craig Chapple said the pandemic prompted many companies to re-evaluate work-life balance as people began working from home, and that included game developers.
"Development crunch has long been a topic of intense scrutiny in the games industry," Chapple said. "More developers have begun reflecting on best work practices as a result of an unforeseen shift to remote work, since the already complex process of creating games was suddenly upended and new wrinkles were introduced."
Chapple added that employees are more likely to stay in a job where their personal time is valued.
"The increased discourse this has created around crunch will hopefully be to the benefit of hardworking employees, but will also ultimately help companies retain talent," Chapple said.
FuzzyBot wouldn't disclose the title of its upcoming game or when it might release. The company did say it'll be a "long-lasting" title that will mix the combat and repetitive levels of a typical roguelike dungeon crawler game with the typical open-ended choices and progression of a life simulator game, like "Stardew Valley."
Berlin and San Francisco-based BITKRAFT Ventures led the seed round. Finnish investors Sisu Game Ventures and 1Up Ventures, based in Washington, also participated.
Sisu Ventures also backed Finnish company Small Giant Games, which was acquired by San Francisco-based mobile gaming firm Zynga in January 2019.
FuzzyBot is trying to blend two game genres to create a new one, which could either be a risky gamble or very rewarding bet. BITKRAFT Ventures partner Malte Barth told dot.LA he invested because he thinks the former EA team has the chops to shake up the industry.
"FuzzyBot's ambition is to synthesize a new games genre," Barth said. "When a games development company can succeed with such an attempt, it has the potential for significant revenue growth."
Isolation during the pandemic has caused gamers to look increasingly to multiplayer games that heavily feature a social component.
While there's no data for the new genre of games FuzzyBot is targeting, Chapple said subsets of it are gaining steam. Chapple said Sensor Tower measured a roughly 34% increase in players using simulation games on mobile devices during the first half of this year, making it the fifth fastest-growing genre by revenue.
During the first half of 2021, games like "Fortnite" "Roblox," where players can create collaborative worlds, drove spending. On iOS and Android users paid roughly $1.1 billion, driven by in-game purchases in the game.
BITKRAFT wants to go deeper into simulation. It's already backed other social-focused game startups including Manticore Games and Pocket Worlds. It also was an early funder of "Fortnite" developer Epic Games.
FuzzyBot chose European investors because the region values a healthy work-life balance, more than North America. EA is partly based in Sweden, and while working there Dyshlova realized that there could be a better way to make games than endless all-nighters, because the company focused on a no-crunch culture.
"There's a lot of game companies that came out of Sweden, it's a really creative country, but they have this really great balance between leaving work, and then being dedicated to their family, their friends and their hobbies," Dyshlova said. "We happened to connect really well to investors that are based out of Europe and share some of those values."
Disney CEO Bob Chapek acknowledged the ongoing tensions developing among high-profile talent and studios that have put their blockbusters on streaming channels instead of releasing them first in theaters.

"The talent deals going forward will have to reflect the fact that the world's changing," Chapek said, speaking virtually at the Goldman Sachs Communacopia Conference. "There's a bit of a reset going on right now."
"Black Widow" star Scarlett Johansson sued Disney in July for releasing the film directly to Disney Plus instead of theaters, and argued that was a breach of her contract. Chapek didn't reference the lawsuit or name Johannson directly, but he implied it could change how Disney does business.
Johannson was to be compensated based on box office performance and could have lost up to $50 million from the movie skipping theaters, according to the Wall Street Journal.
Chapek said that many of the deals brokered with stars were done so before the pandemic altered the theatrical window.
"So we're sort of putting a square peg in a round hole right now, where we've got a deal that's conceived under a certain set of conditions," he said.
"We'll think about that as we do our future talent deals and plan for that, and make sure that that's incorporated. But right now we've got sort of this middle position where we're trying to do right by talent," Chapek added.
The dispute is unfolding amid larger concerns for Disney. Chapek warned investors that Disney Plus subscriber growth is likely to slow in the fourth quarter adding users in the "low single-digit millions" as pandemic-fueled production delays limited their movie debuts.
Coronavirus pandemic lockdowns and regulations put a massive strain on Disney's ability to churn out content for its streamers at the rate it typically targets and it has also thrown a wrench in their theatrical release schedule.
"COVID-induced production delays is a kink in the supply chain for new content," Chapek said, adding that "this is short term."
He reported Disney has 61 movies and 17 shows in production right now. The Disney TV division has over 200 active productions globally.
Former NBC Studios president and UCLA School of Theater, Film and TV Lecturer Tom Nunan said production delays are standard for an industry reeling from the pandemic.
"The production footprint around the world has been forever changed by COVID," Nunan said. He added there's a sort of post-coronavirus "hangover from just the obscene kind of buying that consumers went on (subscribing to streaming services) during the height of the pandemic, here and abroad," as people begin to resume normal life.
Nunan said it was surprising Disney only had 200 global TV productions active given the number of properties they own across film and television.
Disney shares closed down 4.17% on Tuesday.
The company reports fourth quarter earnings Nov. 11.
From Your Site Articles
Related Articles Around the Web
Influencers use all kinds of tricks to earn a living from their massive collection of fans, but YouTube and TikTok influencer Piper Rockelle knew she stumbled onto something special with a feature that her fans loved. She's now turned it into an app.

The 14-year-old was taking selfies in her bikini and posing in crop tops sipping on a Philz coffee for her 6.1 million TikTok and 8.3 million YouTube followers, blurring the images out, writing "rare" on them, then posting them to social media asking people to join her fan club.
"I was inspired to create this app because ever since I started posting my Rares, my followers really seemed to be engaged with them," Rockelle told dot.LA in an emailed statement.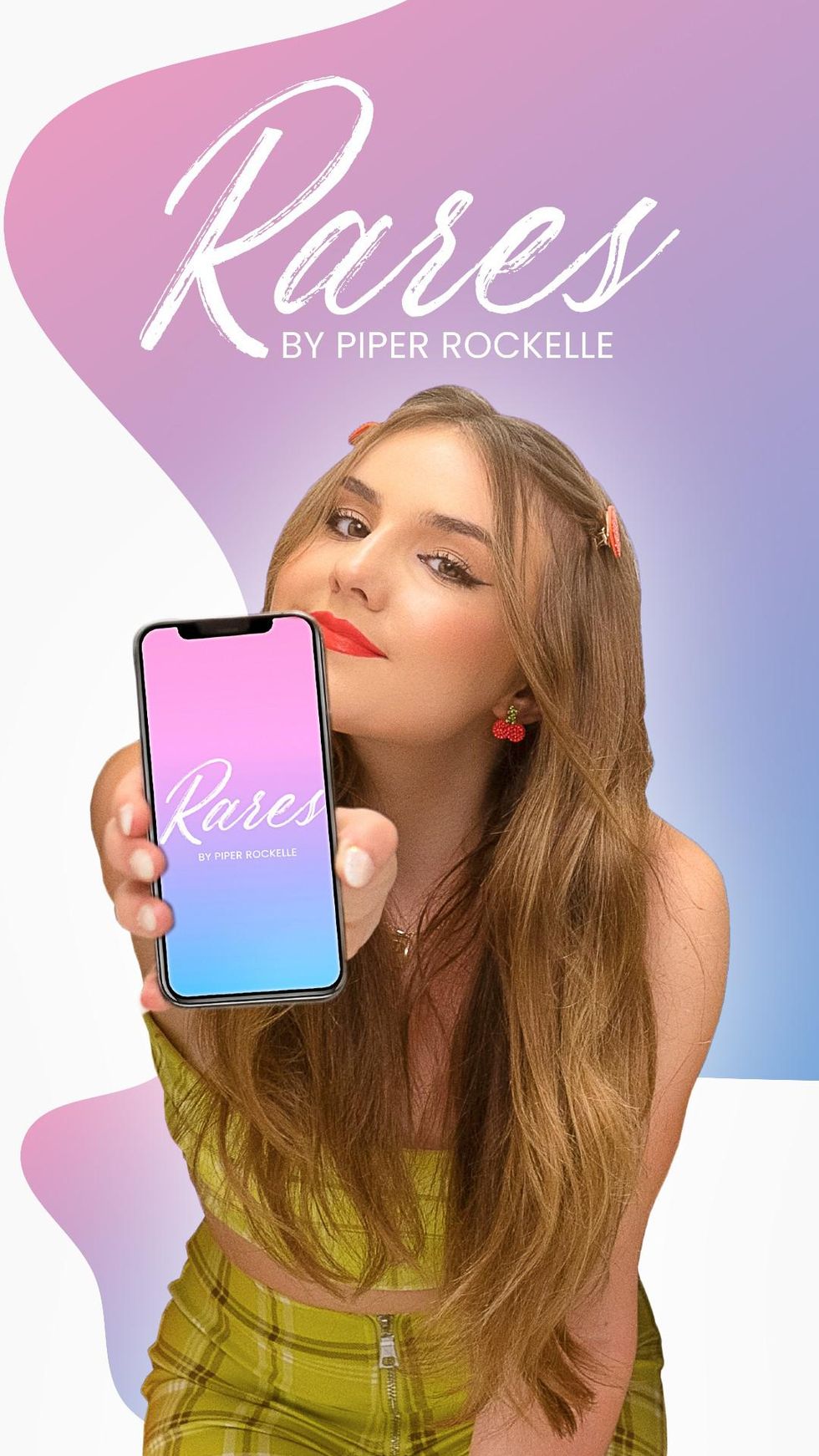 Influencer Piper Rockelle
The social media star hopes like many others to cash in on the creator economy. Last month she released a debut video for her song "Yesterday," but she's best known for her videos on the latest fashion trends as well as so-called challenges and pranks such as "last Youtuber to freeze wins."
The videos have garnered criticism for encouraging youth to engage in harmful and inappropriate behavior. In August, pop star Pink accused Rockelle's mother, who helps her set up shots, of exploiting her young daughter.

But as her social media fan base grew, she caught the eye of Koji founders Sean Thielen and Dmitry Shapiro.
The two launched Koji five months ago as a web-based platform to help social media influencers monetize their audiences, signing on 50,000 creators including Loren Gray, Randi Zuckerberg, and of course, Piper Rockelle.
The San Diego-based startup is a web-based app store that offers "mini-apps," a work-around from Apple store or Google Play, both of which have been accused of monopolistic practices. Last month, Apple made changes to its store after settling a lawsuit for $100 million brought by small app developers alleging that their pricing tiers and purchase offerings were monopolistic.
Rockelle's latest venture is akin to the unboxing phenomenon that YouTubers made popular. A "rare" is an image or video that can be unlocked via a password, through quiz questions or with money. The creators can add stickers, text or pixelation over the blurred out images through the app.

It launched this week on Koji's platform, which has garnered $16 million in venture funding, including backing from former Disney CEO Michael Eisner. The startup recently brought on Dreamworks' former head of global interactive Annie Morita as its chief operating officer. Morita most recently led Apple's expansion efforts in China.
"We want to bring that same innovation that app stores brought to the phone, we want to bring that to the creator economy," Shapiro said.
One of Koji's key features is its "Link in Bio" feature, a term borrowed from Instagram, which famously doesn't allow more than one link in user profiles, so companies like Linktree seized on the opportunity to create a work-around, allowing users to include multiple links through their site. Koji's "Link in Bio" similarly lets the platform's web applications connect to creators on TikTok, YouTube and other social media platforms.
Koji hosts over 100 apps, most of which let creators make money via donations or selling personalized video shout outs.
Any time a developer publishes an app on the Koji App Store, they can set the fees for other creators to use their app.
Rares' fee is 15%. When other creators use the app on their link in bios and make money from it, they keep 85% of the earnings. The remaining 15% is split between the developer and Koji.
Koji boasts that some of its creators have already made over $15k from the mini-apps on their link in bios.
Related Articles Around the Web