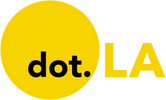 Get in the KNOW
on LA Startups & Tech
X
Screens
The mother of a 10-year-old girl who died after allegedly trying a dangerous online "challenge" has sued Culver City-based TikTok and its Chinese parent company ByteDance, claiming the social media app's algorithm showed her videos of people choking themselves until they pass out.
Nylah Anderson, an intelligent child who already spoke three languages, was "excruciatingly asphyxiated" and found unconscious in her bedroom on Dec. 7, according to a complaint filed Thursday in federal court in Pennsylvania. She spent five days in pediatric intensive care until succumbing to her injuries.
The lawsuit, filed by her mother Tawainna Anderson, claims TikTok's algorithm had previously shown Nylah videos depicting the "Blackout Challenge," in which people hold their breath or choke themselves with household items to achieve a euphoric feeling. That encouraged her to try it herself, the lawsuit alleged.
"The TikTok Defendants' algorithm determined that the deadly Blackout Challenge was well-tailored and likely to be of interest to 10-year-old Nylah Anderson, and she died as a result," the suit said.
In a previous statement about Nylah's death, a TikTok spokesperson noted the "disturbing" challenge predates TikTok, pointing to a 2008 warning from the Centers for Disease Control and Prevention about deadly choking games. The spokesperson claimed the challenge "has never been a TikTok trend." The app currently doesn't produce any search results for "Blackout Challenge" or a related hashtag.
"We remain vigilant in our commitment to user safety and would immediately remove related content if found," the TikTok statement said. "Our deepest sympathies go out to the family for their tragic loss."
At least four other children or teens have died after allegedly attempting the Blackout Challenge, according to the Anderson lawsuit. TikTok has grappled with dangerous challenges on its platform before, including one in which people tried to climb a stack of milk crates. That was considered so dangerous that TikTok banned the hashtag associated with it last year. In February, TikTok updated its content rules to combat the dangerous acts and other harmful content.
The Anderson lawsuit comes as lawmakers and state attorneys general scrutinize how TikTok and other social media can be bad for teens and younger users, including by damaging their mental health, causing negative feelings about their body image and making them addicted to the apps.
From Your Site Articles
Related Articles Around the Web
Netflix promised change after its poor first-quarter earnings. One of the first targets: the Netflix Culture document.
The changes, which Variety reported on Thursday, indicate a new focus on fiscal responsibility and concern about censorship. While promises to support honest feedback and open decision-making remain, the memo's first update in almost five years reveals that the days of lax spending are over. The newly added "artistic expression" section emphasizes Netflix's refusal to censor its work and implores employees to support the platform's content.
The "artistic expression" section states that the company will not "censor specific artists or voices" and specifies that employees may have to work on content "they perceive to be harmful." The memo points to ratings, content warnings and parental controls as ways for users to determine what is appropriate content.
Censorship has been a contentious issue within Netflix. Last year, employees walked out in protest after the company stood by comedian Dave Chappelle's special, "The Closer," which many said was transphobic. The streaming service has since announced four more specials from the comedian, who was attacked on stage at Netflix's first comedy festival. The show will not air on the platform, as Netflix did not tape the event.
The reaction to Chappelle's 2021 special ripples further in the updated memo. After firing an employee who leaked how much the company paid for the special, the new "ethical expectations" section directs employees to protect company information.
The memo also reflects pressure borught by poor first-quarter earnings. Employees are now instructed to "spend our members' money wisely," and Variety reported that earlier passages that indicated a lack of spending limits were cut. Variety also found that the updated memo removed promises that the company would not make employees take pay cuts in the face of Netflix's own financial struggles.
These updates come as employee morale has reportedly dropped and editorial staffers at the Netflix website TuDum were laid off en masse. Those employees were offered two weeks of severance pay—and Netflix has now cut a section in the memo promising four months of full pay as severance.
As the company that literally wrote the book on corporate culture faces internal struggles, it's unlikely that making employees take on more responsibility while prioritizing corporate secrecy and discouraging content criticism will improve morale.
From Your Site Articles
Related Articles Around the Web
Shutterstock
Employees at Activision Blizzard are growing increasingly frustrated with the game publisher's refusal to issue any guidance about how the potential repeal of federal abortion protections could impact workers in its offices across the nation.
Several current Activision Blizzard employees told dot.LA the Santa Monica-based game publisher has refused to communicate with staff about the issue. The employees asked to remain anonymous for fear of losing their jobs.
Activision's dismal track record of preventing female employees from being discriminated against or sexually harassed at work has led to a bevy of lawsuits from shareholders, government watchdogs, current and former workers and the family of one former employee who died by suicide on a company outing five years ago. This is all being sorted out as the "Overwatch" publisher struggles to complete a $69 billion merger with Microsoft.
An Activision spokesperson shared the following statement with dot.LA Thursday: "We are committed to an inclusive environment that is supportive of all of our employees. As a company, providing fair and equitable health care is a top priority, and we will closely monitor developments in the coming weeks and months."
In a May 5 Slack message shared with dot.LA by an Activision employee, Blizzard President Mike Ybarra did address some of his team's concerns. "I realize we are late and I am sorry," Ybarra wrote. "It has been incredibly stressful for Blizzard (and me personally) as we read the news."
Ybarra added in his message that leadership at Blizzard met and discussed the leaked SCOTUS draft early last week and "outlined some actions and we are working with ABK to express our views and requested a path forward."
"These are real time conversations and we're part of a 10,000+ person company and I want to help the broader employees we value and have across organizations. I realize this isn't very helpful but I'm being honest with where we are and what we are discussing across the company," Ybarra's message concluded.
Employees who received Ybarra's message said they felt it was an underwhelming response given that Activision operates offices in several states where abortion is already under attack at the state level, including Arkansas and Texas – where it has a sizable presence of support staff, designers, engineers and producers. One worker said the response from Ybarra only came after employees began asking directly about the issue at work.
"There's been no communication from the top down," said Emily Knief, a senior motion graphics designer who's worked for Activision Blizzard for over 15 years. Knief added there's been "lots of support from within," but nothing from executives yet.
"It's completely irresponsible that they continue to remain silent, as the very lives of their employees hang in the balance," Knief said.
Knief told dot.LA she's seen a shift in messaging in her cumulative decade-plus at Activision Blizzard. She said in the past "we used to get communication internally, sometimes within hours" related to similar issues.
ABetterABK, the workers group that's advocating for change and a company-wide union at Activision, issued a statement Wednesday: "We believe there's never been a more urgent time to support those who rely on that care, not just with words, but actions, and that starts with us standing firm on our positions towards these issues," the group tweeted.
Kate Anderson, a quality assurance tester for Activision working in Minnesota, told dot.LA employees are upset at a lack of communication.
Anderson, who uses gender neutral pronouns, said they'd feel supported if Activision offered to match donations to pro-abortion organizations that employees support, as it's done with past issues. They also noted Activision could offer to cover the costs for going out of state for reproductive care, which Microsoft, Amazon and some smaller gaming firms have already promised.
Earlier this week, game producer Javiera Cordero began keeping a public running thread of studios that have publicly taken a stance on abortion, and the list so far is mostly indie developers – though Bungie, the gaming firm Sony bought for $3.6 billion earlier this year, issued its own statement in support of workers last week.
Two workers who requested to remain anonymous for fear of retaliation told dot.LA they speculated Activision's silence could be a reflection of its conservative leadership.
Last year CEO Bobby Kotick donated at least half a million dollars to Republican super PACs through a secret side company called Norgate, including contributions to a political action committee run by Senate Minority Leader Mitch McConnell, who has said a nationwide ban on abortion "is possible."
In a statement emailed to dot.LA May 13, a spokesman for Kotick disagreed with that assessment.
"The idea that Norgate is 'secret' is preposterous and false. It is a legitimate limited liability corporation lawfully incorporated in the state of Delaware whose records are public," the spokesman said. "Mr. Kotick has donated roughly the same amount to of money to Democrats and Republicans, generally to candidates who share his passion for supporting the country's military veterans and their families."
In a report last December, Activision said 26% of its executives are women. Still, it admitted that last year it lost nearly as many women as it hired because of retirement or resignation.
"The reality is that the C-suite is far divorced from the general ethos of the company at large," Knief said. "There are two companies, really: The C-suite, with what's allowed to be publicly stated, and everyone else, the people that make and support the games... and they are often at complete opposite ends of the spectrum on issues and how we should proceed."
Editor's note: This story was updated to reflect additional comment from Bobby Kotick.

From Your Site Articles
Related Articles Around the Web