proposition 22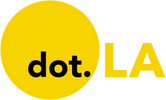 Get in the KNOW
on LA Startups & Tech
X
proposition 22
The Texas ride-hailing startup Alto hopes to give tech giants like Uber and Lyft some stiff competition in Southern California with an employee model and a slew of safety measures — from masks to HEPA cabin air filters.
The company launched its app in Los Angeles on Tuesday at a time when the pandemic has hurt ride-hailing services' bottom lines and employee relations remain frayed by a spat over working conditions.
The move into L.A. marks Alto's first expansion outside of Texas, where it launched in 2016. The venture-backed company, which has so far raised $20.5 million, announced plans to begin operations in California last fall but the team rescheduled when coronavirus cases began to rise again.
"We're hoping people don't use us to go out to dinner or events but we know that some travel is essential," said co-founder and CEO Will Coleman. "We want to be there to serve those use cases in the safest way possible."
Alto owns its own fleet of clean SUVs and runs extensive background checks on new drivers. And, unlike its competitors, it classifies its drivers as W-2 employees, dodging the ongoing battle waged by Uber and Lyft over worker classification. The two companies poured millions into Proposition 22, which passed in November and exempted them from a state law that would require them to treat drivers as employees rather than contractors.
Beginning Tuesday, Alto will be available to consumers hailing on-demand rides in Santa Monica, Venice, Marina del Rey and West Hollywood. Users outside these areas can pre-book rides and the company hopes to expand services across the city this year.
To offset the costs that come with hiring employees, Alto charges more for rides — requesting a trip through Alto costs about 30% to 40% more than an UberX. Coleman describes his service as "affordable luxury" that promises consistency, like the Starbucks for ridesharing.
But launching a new transportation service could pose some challenges.
Ride-hailing services are bleeding revenue. Uber reported an 18% decline in the third quarter of 2020. Meanwhile, some drivers are hesitant to work. Rideshare Drivers United, a group that opposed Prop 22, found that only 20% of its members are still driving.
"Many of us are doing gigs that pose a little less risk such as food delivery," said Nicole Moore, an organizer with Rideshare Drivers United. "Drivers are at pretty high risk because the people in their cars are either essential workers or people not taking the health directives seriously."
Coleman said the company hasn't struggled to hire yet and it's onboarded 25 to 30 drivers in the city.
"We definitely have slowed down the progression of our launch," he said. "We know there are fewer use cases. Clearly, there's going to be less movement than if restaurants were open, for example."
As L.A. County continues to battle a surge in new cases and hospitalizations, Alto wants to position itself as the "safer" ridesharing option — for both drivers and consumers.
Plexiglass barriers and air filters are installed in each Alto car and drivers disinfect the vehicle between rides. The company also provides free PPE to drivers and riders.
Moore said many drivers she knows are paying for masks and disinfectant out of pocket. Some choose not to clean their cars between rides because they aren't paid for that time. She said Alto's selling points would be a "huge step up for drivers and, I would expect, passengers as well."
Lyft said it has a health and safety program in place for drivers.
Alto currently employs 200 drivers in Texas. Many previously drove for traditional rideshare services — taxi and limo companies — while others came from the hospitality and retail industries. As restrictions ease in L.A., Coleman is prepared to onboard more employees.
He also has plans to close a new round of fundraising in the first quarter. By the end of 2021, he wants to launch Alto in four to six new cities, including one or two in California.
From Your Site Articles
Related Articles Around the Web
Uber, Lyft and other ride-hailing and delivery companies won their bid to keep drivers as independent contractors in what became the most expensive initiative in California history, with $200 million spent and led by the app-based services.
The initiative won decisively with 58% of the vote in a test for the tech-driven "gig economy" that is central to ride-hailing companies business model.
Uber, Lyft, Postmates and other app-based delivery giants overshadowed union opposition and pumped over $180 million into their effort to pass the measure. Its passage immediately sent stock of Uber and Lyft soaring.
Heather Foster, a spokesperson for Lyft, said the ballot measure sent a signal as the nation grapples with the rise of the gig economy.
"I think other states will be looking to see how they can work with us," she said. "Last night really solidifies this future of work...It's now a part of our economy."
Prop. 22 exempts ride-hailing and delivery companies from a new union-backed California law that requires their gig worker drivers be reclassified as employees.
Experts believed a loss could drive up labor costs 20% to 30%. And the companies would have had to dash their business models increasing costs and wait times for many riders.
The victory gives companies protections from the Democratic-leaning Legislature that passed the union-backed law demanding drivers be employees. The initiative requires a seven-eighths majority vote in the Legislature to be overturned and prevents drivers from unionizing.
But the ballot measure could have repercussions beyond how companies like Uber and Lyft classify their drivers.
Morgan Harper, an advisor at the American Economic Liberties Project, said it sets a "dangerous precedent," signifying to businesses with enough campaign money that they can create carve-outs from worker protection laws.
"The $200 million was spent to confuse people about what was going on in this proposition," she said. "Which was actually going to be more protective: the proposition or the law in place?"
Less than two weeks ahead of the election, Uber and Lyft are hitting new roadblocks after pouring money into a ballot measure intended to protect their business model.
On Thursday, a California appeals court put that strategy into question when it upheld an earlier ruling that the ride-hailing companies must classify their workers as employees instead of independent contractors. The court ruling won't take effect for 30 days, adding even more pressure on the ride-hailing companies' Proposition 22.
Later that day, a group of California Uber drivers filed a lawsuit against Uber alleging the company is engaged in illegal political coercion by constantly sending them pro-Prop 22 in-app alerts. The suit asks for $260 million in penalties.
Uber, Lyft, Postmates and other app-based delivery giants have pumped over $180 million into Prop 22 to keep their drivers from needing to be reclassified as employees. Experts say if it fails, labor costs for the companies could jump 20 to 30%.
The barrage of cash has been spent on in-app messages, commercials and text messages about how drivers would lose flexibility and health care if the measure doesn't pass. The companies also say prices and delivery wait times for customers would skyrocket.
If it passes, gig workers wouldn't be entitled to protections including paid sick leave, overtime pay, and other benefits laid out in California's recently passed AB5 law.
From Your Site Articles
Related Articles Around the Web