escooter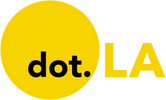 Get in the KNOW
on LA Startups & Tech
X
escooter
Image courtesy of Zac Estrada
While the electric scooter market might appear flooded based on how many of the vehicles are scattered along sidewalks in major U.S. cities, there is yet another company on the block trying to make the case for alternative mobility solutions across the country, including here in Los Angeles.
Founded in Cambridge, Mass., in 2013, transportation robotics startup Superpedestrian launched its LINK e-scooter network in its hometown (which is also home to Harvard and MIT) in early 2020—just as the coronavirus pandemic put the brakes on demand for shared services like ride-sharing, bike-sharing and, of course, e-scooters.
That may have helped LINK gain a footing in L.A. and other locales, however, as Superpedestrian has now expanded the service to nearly 50 cities around the world.
"At the beginning of the pandemic there were a lot of people who went out and bought their own cars because they thought it would be a safer way to get around," Superpedestrian policy and business development manager Sharon Zhang told dot.LA. "But now they're seeing how much it costs to own a car."
Superpedestrian's LINK scooters arrived in L.A. in August 2021 through a program with the city's Department of Transportation. There are currently about 3,500 of the company's electric scooters dotted around the city—from Downtown to the San Fernando Valley and in neighborhoods like Koreatown, Eagle Rock and Highland Park—and LINK plans to ramp up to 5,000 scooters on city streets this year. Superpedestrian has also parked some of the scooters around USC and UCLA, in the hopes of building ridership among college students.
Superpedestrian deployed its first vehicles in neighborhoods that it identified as either popular for other e-scooter companies, or as having less-than-adequate bus or light-rail service and ripe for micromobility solutions. While LINK initially appealed to recreational riders, it's increasingly being used by riders to commute to work and school or to connect with other transportation options, according to Zhang. LINK says the average scooter ride in the city is 1.4 miles and less than 15 minutes long. (Rides cost $1 to unlock the scooter, plus 39 cents per minute.) So far, the company has attracted more than 400,000 rides in L.A. covering over 540,000 miles.
Of course, LINK has to compete in a crowded e-scooter market that has exploded in popularity since the mid-2010s. The L.A. area is dominated by Santa Monica-based Bird, which went public through an SPAC deal last year, and San Francisco-based Lime. Ride-hailing companies Uber and Lyft have also stepped into the market—though Ford-backed Spin announced this month that it was "beginning to exit nearly all open permit markets globally" in a bid for profitability. There are also various bike-sharing services to account for, like the one run through L.A.'s Metro system.
"We've been asked in other markets why we'd want to be there when there were 6 or 7 other [e-scooter] companies," Zhang said.
The ace up LINK's sleeve, she noted, is that Superpedestrian designed and manufactured its own scooters, rather than outsourcing to a third-party company as some of its competitors do. Superpedestrian engineered the LINK scooters to be larger and heavier than some competing models; that makes them more stable on pothole-stricken streets and allows for a larger battery than other scooters, with an estimated 61-mile range in typical conditions.
Zhang said the reinforced chassis on the scooters not only provides stability but also lowers the costs of deploying them. Superpedestrian uses its own staff to charge and service the scooters—rather than employing contract or gig workers—at two L.A.-area facilities. That staff, part of a roughly 55-person team that the company employs in the area, can swap out different parts that might be damaged, rather than scrapping the whole scooter. And while the scooters are expected to last for several years on the streets, their batteries are expected to outlive other hardware pieces and can be reused with new scooters.
Vandalism is still the largest threat to LINK's scooter fleet. Superpedestrian said they've received reports of the vehicles being recovered from across state lines and, in some cases, after being thrown into water; in the latter instance, some of the scooters were able to dry out and still function.
Superpedestrian also leans on its "vehicle intelligence" technology to run more than 1,000 system checks on individual scooters, which can inform technicians whether there's a low charge level or power delivery and braking problems. Its system can also determine if a scooter is left in an unsafe location—such as blocking a sidewalk or access point—or if it's entering an area where e-scooters are banned, in which case it will flash lights on its handlebars before eventually coming to a stop.
Later this year, Superpedestrian plans to incorporate a pedestrian defense system, which it says can determine if riders are on the sidewalk when they shouldn't be or violating other traffic laws based on regulations. The scooters, which can reach speeds of up to 20 miles per hour, are regulated to a 15-mile-per-hour maximum, and are slowed even more when the scooter's sensors detect it is entering a no-ride zone, such as Dodger Stadium.
Zhang said Superpedestrian is encouraged by the inroads LINK has made in L.A. and is looking to expand to other markets. In California, LINK also operates in San Diego and Bay Area cities including Oakland and San Jose.
But with e-scooters having rubbed many local communities the wrong way, Zhang added that LINK and other micromobility operators need more buy-in from stakeholders beyond city government officials. That includes not just city councils and local transportation departments, but also neighborhood councils and colleges and universities.
"Our goal is to continue to expand," Zhang said. "L.A. is an open market for e-scooter permits, though—and the whole area can be like swiss cheese in terms of regulations."
From Your Site Articles
Related Articles Around the Web
Bird Rides is looking to go public via a blank-check company, Bloomberg reported Monday. The Santa Monica-based e-scooter unicorn is working with Credit Suisse Group and is in early-stage discussion on a deal with a special acquisition company or SPAC, the news outlet said citing sources close to the matter. Those sources said there is no guarantee a deal will go through.
But, the move could provide a lifeline for venture-backed Bird, which is still not profitable and has been trying to slim down during the pandemic. dot.LA reported last month that the company is looking to offload its headquarters and that Fidelity Investments marked down the company's value by 17% since the beginning of the year.
Credit Suisse declined to comment but Bird released a statement to Bloomberg playing down the report.
"We have no plans to go public this year and remain dedicated to partnering deeply with the cities and neighborhoods we serve during this significant time of need —providing free rides to front line health care workers and discounted rides to community members — and building a sustainable business that is complementary to public transit while continuing our path to profitability."
Bird became the fastest company in history to reach unicorn status in 2018. Shortly after that, it achieved a $2 billion valuation in less than a year. But in March, it abruptly laid off 406 employees via a Zoom call that former employees described as dystopian. Headquarters was particularly hard hit, with the layoffs reducing the staff by more than half.
SPACS have become a popular way to go public this year, providing a quick route to Wall Street without the typical underwriters. But the recent decline of electric car maker Nikola has raised questions about projections companies make as they go out for a SPAC.
After completing a costly renovation less than a year ago, the once high-flying e-scooter unicorn Bird Rides has put its airy and sleek Santa Monica offices up for sublease, dot.LA has learned. Prior to the pandemic, Bird was looking at tripling its local footprint, but now with a local workforce numbering less than half what it was before the pandemic and those who remain working from home indefinitely, the company is dramatically downscaling.

The move comes as Fidelity Investments filed a disclosure Friday with the SEC revealing it has marked down the value of its Bird investment by 17% since the beginning of the year.
Bird would not respond to questions sent by dot.LA, including whether it was attempting to unload its entire headquarters. But, the 79,019 square feet being offered appears to represent most — if not all — of the company's Santa Monica footprint. Former employees say it would be difficult to imagine splitting up two-story space, which could not be less suited to social distancing requirements.
"Bird had finished a massive expansion of that office space back in November of last year, which only doubled down on the 'openness' of the office," said the former employee who asked not to be named because they had to sign a nondisclosure agreement. "I don't see a conceivable way where they'd only be able to sublease a part of it and not all of it."
Bird spent several million dollars on network infrastructure and over a million dollars on furniture alone in last year's expansion, according to another former employee. The renovation opened up new desks, a number of new conference rooms, and a large kitchen with two buffet-style central islands where the company brought in daily catered lunches for employees from Halal Guys, Fresh Corn Grill and My Taco Guy on Taco Tuesday.
"Overall it was a really nice space," remembers a business operations employee who was laid off in March. "It kind of sucks things went down the way they did and remote work became mandatory."
Bird became the fastest company in history to reach unicorn status in 2018. Shortly after that, it achieved a $2 billion valuation in less than a year. But in March, it abruptly laid off 406 employees via a Zoom call that former employees described as dystopian. Headquarters was particularly hard hit, with the layoffs reducing the staff by more than half.
"Given the pandemic, Bird employees are currently working from home and the company is not currently utilizing the space," said a source at the company not authorized to talk on the record but who is close to the matter. The source portrayed the move as a reaction to the pandemic rather than indicative of anything about the company's financial performance.
Lime and Bird offices https://t.co/NgB5I2VbPE

— EB (🏢,🏢) (@EB (🏢,🏢)) 1602043892
Pandemic Hits E-Scooters
The pandemic occurred at the worst possible time for e-scooter companies. They typically bring in little revenue in the cold winter months, recouping their investment in warmer weather. But in March, they had to pull their fleets and close down operations just as they would normally be returning to city streets. Cash-starved Lime, a Bird competitor that has also put up its offices for sublease, was forced to raise new capital at 79% discount from its last round in May.
Bird has the fortune of being better capitalized and in late January, the company raised another $75 million of Series D2 funding at a $2.77 billion valuation. But Dan Hoffer, managing director of Autotech Ventures, an early-stage venture firm focused on transportation, thinks Bird also might eventually be forced to raise a down round. He has long been skeptical that the company's unit economics can justify its lofty valuation.
"Our position is being validated right now as investors get wiped out and their companies recapped," Hoffer said. "In an environment in which multiples are retracting, having raised at a very high valuation is not always a good thing."
As a private company, Bird does not have to share its financials, which is why Fidelity's markdown is revealing. But the company has maintained that in many ways, the pandemic has been a positive as people eschew crowded buses and subways and cities use the crisis as a way to rethink city streets and prioritize scooters over automobiles. It is seeing riders take longer trips than they did before the pandemic and consolidation in the industry could be good for Bird, which is the market leader.
Early investors including Mark Suster, Upfront Ventures managing partner, say they remain bullish on Bird and that the company has done a good job of reducing expenses.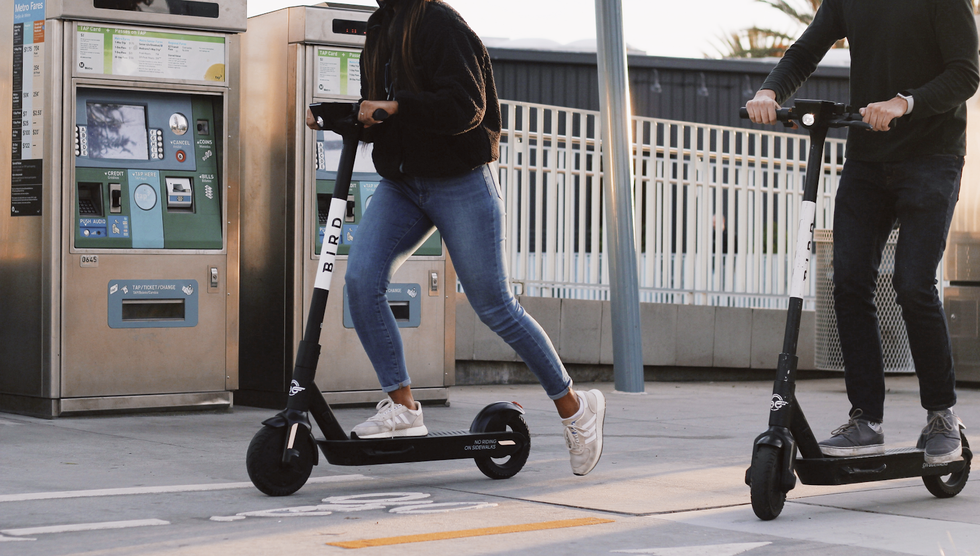 How Bird Could Benefit From a Post-COVID World assets.rebelmouse.io
"The unit economics are already very positive," Suster said before headquarters was listed. "We have narrowed our losses because capital is harder to raise right now in the micro-mobility market."
Inside Bird, the latest move to get rid of headquarters is seen by some as a way to further trim expenses and prepare the company for an IPO or exit. The company has been able to continually improve its unit economics – each scooter model is less expensive and more durable – so cutting administrative costs is crucial.
Expansion Plans Halted
Before the pandemic, Bird was said to be on the hunt for up to 300,000 square feet of office space for a new corporate headquarters - more than tripling its current size, according to Michael Soto, research director at Savills, a commercial real estate advisory firm.
Soto says Bird is certainly not alone in trying to unload costly unused office space. The company's neighbor, Edmunds.com, has been attempting to sublease 195,000 square feet at the headquarters it opened to great fanfare in 2016 and Beachbody, a provider of fitness and weight-loss programs, is trying to shed 135,000 square feet in Santa Monica. (Beachbody did not respond to a request for comment. An Edmunds spokeswoman said the company has more square footage than it needs and noted that it was considering a sublease before the pandemic.)
"It's tough right now," said Soto. "There's just too much uncertainty in the economy so most companies are putting off signing deals unless they have to. And for those companies who are signing deals, there's a lot of kick-the-can-down-the-road short-term deals because a lot of companies aren't comfortable locking in a long-term financial commitment right now, especially since they don't know what they'll look like post-COVID or even if they'll keep their employees working from home."
One exception is Netflix, a major beneficiary of the stay-at-home economy, which signed a lease last month for 171,000 square feet to house its first dedicated animation studio in Burbank. LegalZoom also recently extended its 50,000 square feet lease in Glendale. But overall, just 1.6 million square feet of office space was leased in the third quarter in Los Angeles, a decline of 18% from the previous quarter and a 61% dropoff year over year, according to Savills.
"As long as uncertainty over COVID remains, overall leasing activity will continue to be low," Soto said. "That doesn't mean there aren't or won't be larger leases being signed over the short-term, but I really think those will continue to be the exception rather than the rule."
Bird moved into its current headquarters at the Colorado Center in 2018, signing a lease for 58,000 square feet, which it later expanded to 72,019 square feet. Other tenants include Hulu, Goop, and EHarmony.
Bird's listing says renters can occupy the space until either the end of 2023 or until next September, which is around the time Bird can execute a lease termination option, according to a source familiar with the matter.