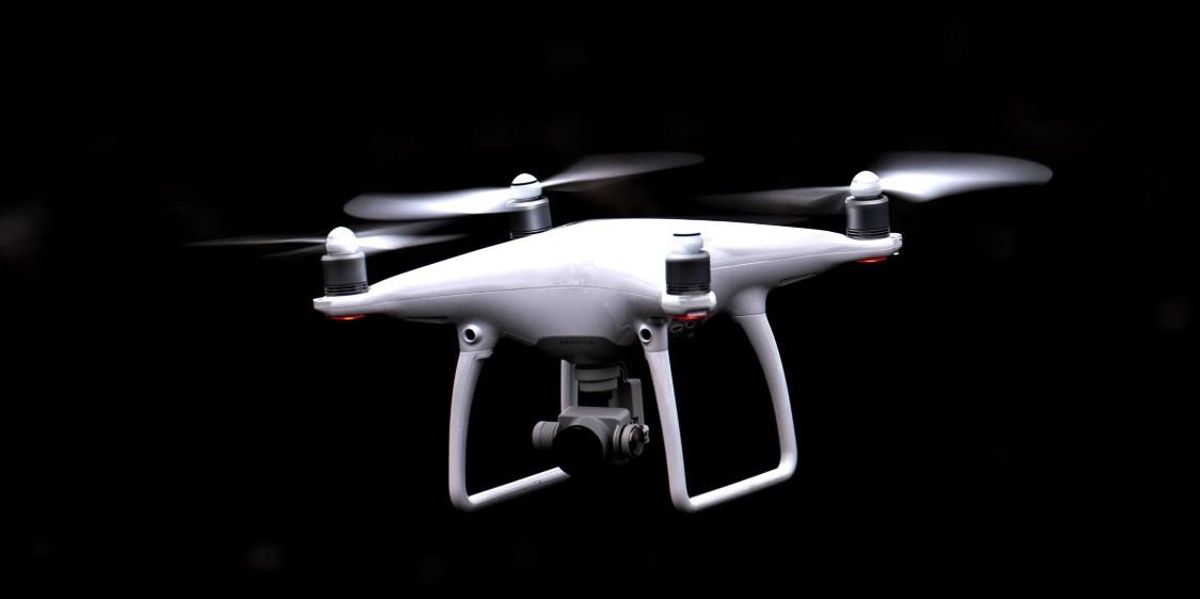 This is the web version of dot.LA's daily newsletter. Sign up to get the latest news on Southern California's tech, startup and venture capital scene.
Palmer Luckey's Orange County military tech company Anduril – yes, it's named after Aragorn's sword from "Lord of the Rings" – announced its first-ever full weapons system this week. New variations on the company's Altius drones can be used as what's known as a "loitering munition," a weapon that hovers above a designated area before detecting and striking its target without requiring any human intervention. (Basically think of a high-tech mine with sensors on it, but in the sky.)
---
As a concept, loitering munitions date back to the 1980s, and were initially proposed as a way to increase the accuracy of missile targeting systems. The first anti-aircraft weapons were designed around WWII to combat relatively slow-moving aircraft, but this was already outdated by the Cold War and the arrival of jets to the battlefield. Surface-to-air missiles (or SAMs) were widely used during the Vietnam War, and were responsible for the loss of more than 200 US aircraft. So the development of unmanned missiles that could locate and target anti-aircraft installations, thus making it safer for US jets to enter the combat arena, without posing an additional threat to human lives became increasingly appealing.
Today, loitering munitions are still employed for identifying and targeting anti-aircraft missile silos, but military strategists and commanders have found a variety of additional uses for them as well. Both sides made use of the weapons during 2020's conflict between Azerbaijan and Armenia, with the Azerbaijani in particular benefitting from the ability to attack with heavy equipment, such as tanks, without fear of reprisal. It's also been suggested that a loitering drone strike was used to attack the convoy of Libyan field marshal Khalifa Belqasim Haftar in 2020. Haftar personally survived the assault, though it's theoretically possible that this incident marked the first time a loitering drone system was actually used to kill a human being.
Some controversy continues to swirl around the question of whether or not these types of drones are technically "autonomous" or semi-automated; it's unclear exactly how much human intervention they really require to operate. Anduril is not really helping to clarify this much. The company's Altius drones, on which the system, is based are identified as "autonomous," but the company has not formally extended this definition to its new loitering munition system.
Luckey himself has discussed autonomous weapons platforms as an inevitability in the past, teling Wired earlier this year: "You can't have a person literally be responsible for pulling the trigger in every instance. The issue is to make sure that responsibility for them always lands with a person." He suggests that functionally equivalent weapons – such as the systems that currently protect aircraft carriers by monitoring the surrounding area for electronic emissions – already exist and are in use around the globe.
Luckey first became a household name as founder of the VR startup Oculus, which he sold to Facebook in 2014 for a sweet $2 billion, just three years after building the first prototype headset in his parents' Long Beach, California garage. He used the money on some cars – a '69 Mustang convertible and a Tesla Model S, to be specific–and a helicopter. (As one does.) Then, in 2017, he founded Anduril, his very own defense technology startup. The company's breakout success – it now regularly scores Pentagon contracts, and has a valuation of nearly $5 billion – makes Luckey the exceedingly rare founder with two unicorns under his belt.
Despite an uneven playing field, and an industry that's tilted in favor of conventional big players and against up-and-comers like Anduril, Luckey's timing was spot on, and he's built up the company during a boom time for California defense contractors. In the decade following 9/11 and the U.S. invasion of Afghanistan, military spending massively skyrocketed; in 2020 alone, the U.S. spent $714 billion on national defense, much of it in Southern California.
Today, military drones are a huge business. The Department of Defense allocated about $7.5 billion for robotic platforms and related technologies in 2021 alone, which it plans to use for a variety of combat operations and related tasks, both offensive and defensive in nature. For example, Torrance's Epirus has designed a new weapons system, which it calls the Leonidas Project, that can zap drones out of the sky using microwave energy beams. The company has already won contracts from the U.S. Air Force, the Defense Advanced Research Projects Agency (DARPA) and the Army Applications Laboratory; the system could soon be integrated into the U.S. Army's Stryker armored vehicles. — Lon Harris