irvine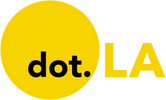 Get in the KNOW
on LA Startups & Tech
X
irvine
Rivian, the electric vehicle maker backed by Amazon and Ford, raised nearly $12 billion in its closely watched IPO on Wednesday. Trading is slated to kick off shortly, and shares have been priced at $78, above the earlier $72-to-$74 range set by the company.
With hardly any revenue, big losses, and a waiting list that stretches to the end of 2023, here are five things you should know about the Irvine-based company, as its implied valuation tops $77 billion.
Rivian's Future Is Linked to Amazon, For Now
Amazon owns nearly a quarter of Rivian and is its biggest investor, so the conglomerate stood to gain the most from the blockbuster IPO.
Amazon is also Rivian's largest known customer. Rivian's plan to deliver 10,000 electric delivery vans to Amazon by the end of 2022 is a driving force behind the young company's huge valuation. But Rivian's dependence on Amazon could lessen by 2023, when it says it will start selling its electric vans to other firms.
In the meantime, those vans are a key element of Amazon's decarbonization efforts. Amazon has promised to become net carbon neutral by 2040.
Ford Nearly Missed Out
Ford had to jostle rival GM out of the way to snap up its 12% stake in Rivian, the Wall Street Journal reports.
Troubled by Tesla's rise, Ford sought to invest in the young EV company, but a poor earnings report — and competing interest from GM — almost derailed its plans. Talks between the automakers reportedly culminated in Rivian CEO RJ Scaringe dashing out of Ford's private jet into an SUV to avoid being seen by GM executives while talks were still ongoing.
Rivian's "Toxic Bro Culture"
Former Rivian VP of Sales and Marketing Laura Schwab is suing the company for gender discrimination. In a post on Medium, Schwab accused Rivian of firing her for speaking out to human resources.
"Rivian publicly boasts about its culture, so it was a crushing blow when I joined the company and almost immediately experienced a toxic bro culture that marginalizes women and contributes to the company making mistakes," Schwab wrote.
Rivian declined an earlier request for comment on the matter.
Big Losses
The electric vehicle maker recently said it expected to report net losses as high as $1.28 billion for its third quarter. While sharing preliminary results, the company blamed its heightened losses on "significant labor and overhead costs for our manufacturing facility in Normal, Illinois."
And Rivian isn't yet making up for it with booming sales. At the high end, Rivian estimated it brought in $1 million in revenue for the same quarter.
A Long Waiting List
Shoppers in the market for a Rivian electric truck or SUV may have to wait a couple years. The company repeatedly delayed the release of its first vehicle, and its backlog of about 55,400 pre-orders now stretches to the end of 2023, according to a regulatory filing.
Rivian is reportedly producing its R1T trucks, which start at $67,500 with an estimated 314-mile range, at a "trickle," per Bloomberg. And Rivian's R1S SUVs, which start at $70,000 with an estimated 316-mile range, do not appear to be in production quite yet.
This post was updated on November 10 with the latest info on Rivian's IPO.
People are assessing their smile after the pandemic moved meetings online and forced workers to stare at themselves for hours on end as they chat with colleagues.

Orthodontists and the American Association of Orthodontics say that's what's partially behind the 92.5% surge of orthodontics patients. Many are asking for teeth-straightening treatments. They call it the "Zoom Effect."
Orthodontist John Pham sees the cosmetic appeal of teeth straightening. He thinks it will become as commonplace among the well-heeled, body conscious set as Botox or CoolSculpting treatment. Pham founded InBrace, an Irvine-based orthodontic company that was originally his thesis as an orthodontist at USC. His startup announced Wednesday it raised $102 million in a Series D round.
It's one of many startups in the surprisingly competitive orthodontics space dominated by clear teeth aligners and lingual braces, which go on the back of teeth but it often costs more than aligners or traditional braces.
"Lingual braces are regular braces put on the inside (or behind the teeth)," said Pham. "So they took something bad and made it worse."

InBrace's "smartwire" dental brace.
InBrace works differently. The company puts braces on the back of the teeth too, but uses a "smartwire" made out of nitinol, material different from the metal usually associated with braces. The nitinol remembers its original shape and returns to it after being manipulated -- kind of like a stretched slinky bouncing back into shape. The smartwire aligns teeth over time using gentle pressure.
The market has long been dominated by Align Technology (makers of Invisalign) and Smile Direct Club. Aligners have often been used as an alternative to traditional braces that sit at the front of the teeth due to their low profile aesthetic. The pandemic has only bolstered their popularity, as direct-to-consumer companies have boomed.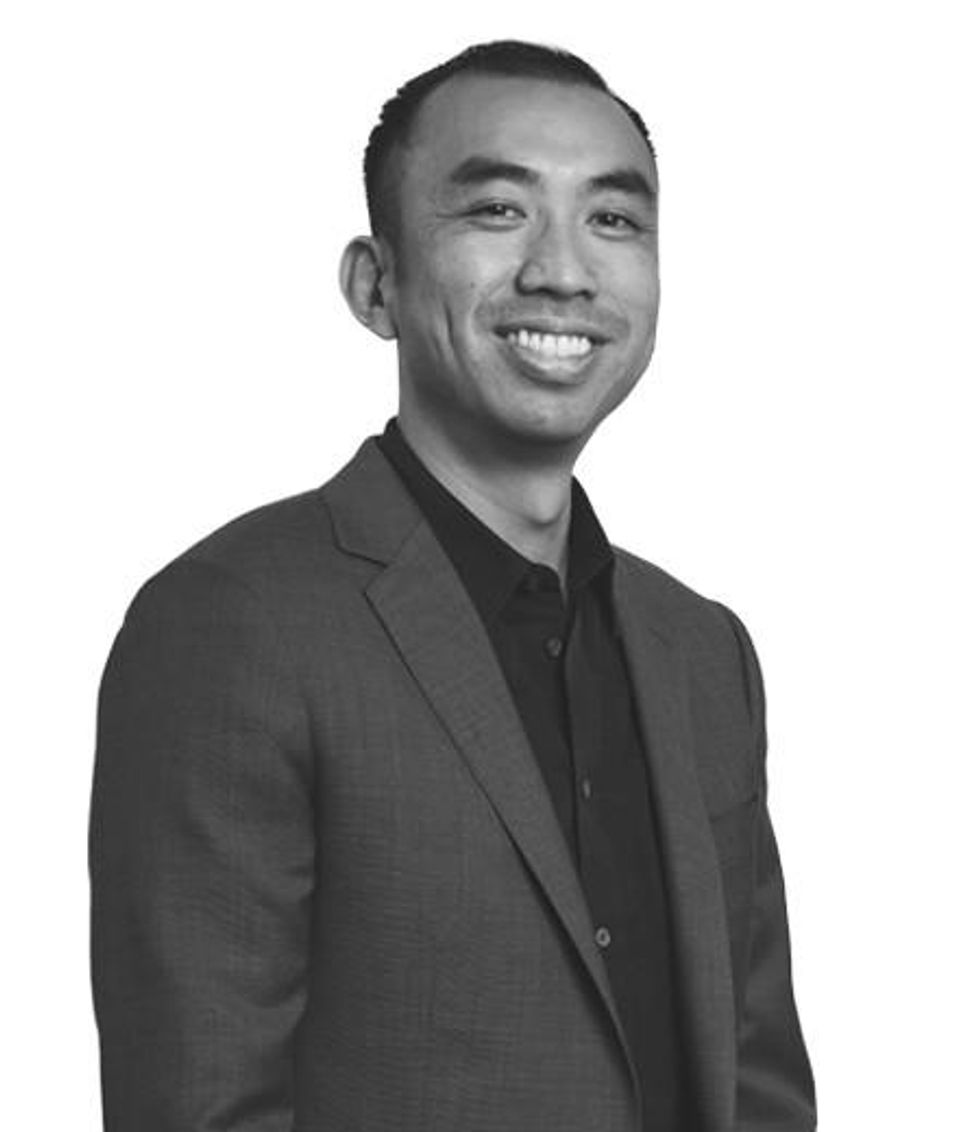 InBrace CEO and co-founder John Pham
But teeth straightening is not just a cosmetic procedure - the process involves understanding and observing facial bones and jawbones to make sure the person undergoing treatment isn't being harmed, and cosmetic teeth straightening can lead to an open bite where the back teeth don't align and cause chewing problems, or even loss of teeth. The AAO has long been wary of direct-to-consumer teeth-straightening companies, emphasizing that check ups and proper monitoring are necessary for dental health.
"They can't fix their teeth with a selfie. Any patient at any age, should be wary of quick-fix claims," said Dr. Ken Dillehay, AAO president in an email. "While the convenience of DTC/DIY [direct-to-consumer/do-it-yourself] may sound tempting, convenience should not come at the risk of patient health and well-being by bypassing important patient protections."
Clients are matched to an orthodontist through InBrace, and the orthodontist takes a scan of the inside of the person's mouth for the company to use as a model to develop a treatment plan. After the orthodontist implements it, patients come in every two to three months for checkups, but there is rarely a need to adjust and no need to tighten the braces.
InBrace said the price is comparable to regular braces or aligners - the treatment runs $4,000 to $6,000 before insurance.

A 12-month treatment with braces or aligners would take 3 months with its product. The company says it uses significantly less pressure to move the teeth than aligners and braces, which use the most pressure when they are first put in or adjusted, and then quickly lose pressure over time. Pham said teeth don't need a lot of pressure to move, and most peoples' teeth realign after braces simply because of tongue pressure.
"This is known in orthodontics: heavy forces actually move teeth more inefficiently because it impedes the blood flow to your teeth," Pham said.
The oversubscribed Series D is more than the company made in its previous funding rounds combined, and the company is using that money to build its sales force and marketing department to grow its base of hundreds of orthodontists around the country who offer this treatment.
From Your Site Articles
Related Articles Around the Web
Ian Hurley
Medical imaging AI, which can help diagnose health problems doctors don't always see, is only getting more sophisticated—and more lucrative. Just last month, Tel Aviv-based Aidoc raised $65 million for its AI-powered medical imaging platform and other local companies are attracting investors at a rapid clip.
The software can find, and in some cases, diagnose polyps, tumors or anomalies that may otherwise go undetected by the human eye – a feat that has the potential to save lives. Beyond its most promising attributes, AI-driven technology could also dramatically decrease wait times at hospitals and doctors' offices by automating some of the most tedious work, allowing doctors to see and treat more patients. But critics of the unregulated technology say results can be inconsistent.
Brendan Burke, an emerging tech analyst at Pitchbook, estimates investment in the space has skyrocketed, from $1.6 billion in 2019 to $2.6 billion in 2020.
"[Venture capitalists] have certainly seen enough adoption to justify substantial investments," Burke said. "But there's still uneven adoption overall and a degree of skepticism from health care providers. "
The money is pouring in because most illnesses are diagnosed with a terrifying cocktail of subjectivity and luck, and a hard-to-find tumor could rear its ugly head when it's too late, forcing clinicians to scramble to use invasive (sometimes dangerous) procedures to course correct.
Paul Grand, founder and CEO of MedTech Innovator, a medical technology startup accelerator said interest is gaining traction because investors see the potential for a breakthrough technology — even if it isn't fully proven yet.
"They're not looking for little incremental improvements when they make investments as VCs, they're looking for game-changing, industry needle-moving investments," he said.
Irvine-based Docbot, a gastrointestinal AI startup that has raised $6.5 million according to Pitchbook, developed Ultivision AI to find polyps that could turn cancerous. Most diagnoses come from a doctor's ability to find them through a camera inserted into the GI tract. Created by gastroenterologist William Kames, Docbot uses AI to point out faded or small polyps through the camera lens.
"By doing this, you'll catch more polyps, and thus the colonoscopy will have a higher performance rate in hopefully catching more polyps, so a patient would have less risk of getting colon cancer afterwards." said Docbot CEO Andrew Ritter.
After feeding 50,000 colonoscopy videos through a machine learning algorithm, Docbot put Ultivision AI up next to a panel of physicians to detect polyps in a slew of videos. The AI found 61% more polyps than the panel.
Now, the AI has been trained on more than 10 million images.
Another AI-based tool, Woodland Hills-based Eyenuk, received FDA approval as a medical imaging AI device that can diagnose diabetic retinopathy 10 months ago. The device has been trained on more than two million images and is scattered across 15 different institutions in the US.
Eyenuk's device became useful during the coronavirus pandemic. Nose-to-nose contact is often unavoidable for opthamologists who need to conduct eye exams, but the device could operate autonomously, taking photos of a patient's eyes and diagnosing the problem in a span of minutes.
"[Doctors] want AI to prescreen people's eyes in the community," Frank Cheng, president of Eyenuk, said. "...if there is a need for evaluation and treatment, they then jump in to more efficiently treat the patient."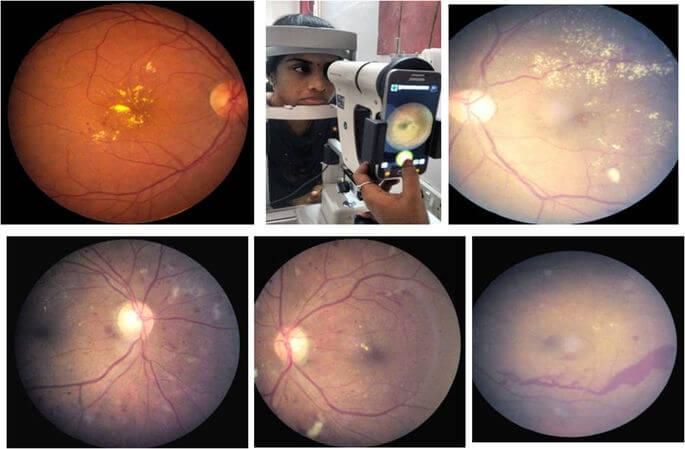 Eyenuk Inc.'s AI-based diabetic retinopathy screening software was tested in a study on cost-effective mass retinal screening.
Doctors Remain Skeptical
Despite the sweeping promises of medical imaging AI, doctors remain largely distrustful of the tech. A survey from the American College of Radiology found that only 30% of doctors use medical imaging AI, and a study presented to the FDA found that 95% of clinicians largely think AI is inconsistent or doesn't work at all.
"Sometimes these machine learning models are so sophisticated, it's really hard to tell how a program actually came to its decision," said Ritika Chaturvedi, a precision medicine expert at the USC Schaeffer Center. "How is that physician to know whether to evaluate their own judgment or use the AI's recommendation?"
With most medical imaging AI, a doctor or a startup will collect a set of reference images or videos of whatever it is they want to target—rashes on the skin, tumors in the body, or x-rays of bone fractures—which they then feed through a machine learning algorithm that uses those images to learn what to look for. The algorithm marks different patterns it finds in the images, such as shape or color, to build a framework for what it should look for. When the algorithm is calibrated to detect images at the level of accuracy the team desires—sometimes 80% accuracy, sometimes 60%—the team applies the machine learning algorithm to an unknown image to see if it can catch it.
But the lack of standardization in medical imaging AI makes it difficult for clinicians to know if they can trust the technology. There are no standards on how many reference images need to be used to train the AI (though the more, the better). There is also no rule that dictates a machine learning algorithm is satisfactory at 80% accuracy, or 60% accuracy. Nor are protocols in place for when a doctor disagrees with an AI's assessment.
"Because this field is so new, people are just now starting to grapple with the ethics," Chaturvedi said.
When a specific AI software is approved by the Food and Drug Administration, it doesn't undergo re-approval when it adds images or videos to its machine-learning model, which can change how the AI performs. Datasets are often not available to the public to review if the data is representative of the population.
"The adage is in computer science, garbage in, garbage out," Chaturvedi said. "So if your training data set is highly biased, then your outputs are going to be highly biased."
Grand says there's an adoption phase with every new technology, and medical imaging AI will one day reach a point where it could be considered negligent for doctors not to use it.
"It could be five years, 10 years, but that's the phase we're going to be in where doctors go, 'Okay, AI is a new tool for me to be a better doctor, '" Grand said.
Indeed, there may soon come a time when doctors embrace medical imaging AI, when residents are trained to use the technology in hospitals and clinics and when medical organizations will consider AI to be as much of a staple as a stethoscope or an MRI to diagnose. But in order for that to happen, experts say, the data needs to be unequivocally clear that AI is beneficial, and regulations need to be put in place to encourage board adoption.
"You've diagnosed the cancer," Chaturvedi said. "But if you can't treat it, then what's the point?"
Lead art by Ian Hurley.