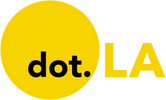 Get in the KNOW
on LA Startups & Tech
X
Photo: Julie Nimoy via Twitter
It's been almost seven years since Leonard Nimoy, the actor who created the role of Mr. Spock on "Star Trek," passed away due to respiratory disease — but his character may be coming soon to a billboard near you, as part of a widening campaign to encourage COVID-19 vaccination.
The first round of the campaign, organized by Nimoy's family and L.A. Care Health Plan with the blessing of ViacomCBS, has been in the works in Los Angeles since last May. One billboard design features Nimoy in his Mr. Spock role, giving the split-fingered Vulcan salute with the headline "Save Humanity: Get Vaccinated! It's the Logical Thing to Do." The other design shows mask-wearing humans in a Star Trek glow and takes full advantage of Spock's "Live Long and Prosper" catchline.
"The phrase 'Live Long and Prosper' spreads a message that my dad strongly believed in — not only for a long and healthy life, but it also represents peace, tolerance, diversity and unity," Julie Nimoy, the actor's daughter, said in a news release. "This project really is a continuation of his mission on lung health."
Julie Nimoy's husband, David Knight, told GeekWire in an email that the "L.A. campaign is only the first stop."
Spotted!\n\n#roddenberry #thinkTREK #seeTREK\n#VaxLive #vaccinatepic.twitter.com/Rnjx4iGwEc

— \ud835\ude83\ud835\ude91\ud835\ude8e \u2764 \ud835\ude98\ud835\ude8f \ud835\ude82\ud835\ude9d\ud835\ude8a\ud835\ude9b \ud835\ude83\ud835\ude9b\ud835\ude8e\ud835\ude94 (@\ud835\ude83\ud835\ude91\ud835\ude8e \u2764 \ud835\ude98\ud835\ude8f \ud835\ude82\ud835\ude9d\ud835\ude8a\ud835\ude9b \ud835\ude83\ud835\ude9b\ud835\ude8e\ud835\ude94) 1621897020
This story first appeared on GeekWire.

Related Articles Around the Web
Relativity Space Photo
Relativity Space, the startup that was founded in Seattle and is now building 3D-printed rockets in Southern California, has brought in a Microsoft executive to lead its growing software engineering team and expand upon its AI-powered "Factory Operating System."
Scott Van Vliet, who headed up the team behind the Microsoft Teams collaboration platform as a corporate vice president, will oversee more than 150 of Relativity's employees on its Integrative Software and Additive Manufacturing teams as senior vice president of software engineering. He'll be based in the Los Angeles area.
Before his four-year stint at Microsoft, Van Vliet played a leading role in the development of Amazon's Echo devices and Alexa voice-assistant platform. He told GeekWire that he's looking forward to helping Relativity Space revolutionize industrial applications for 3-D metal printing, just as he helped Microsoft and Amazon blaze trails for collaborative software and AI assistants.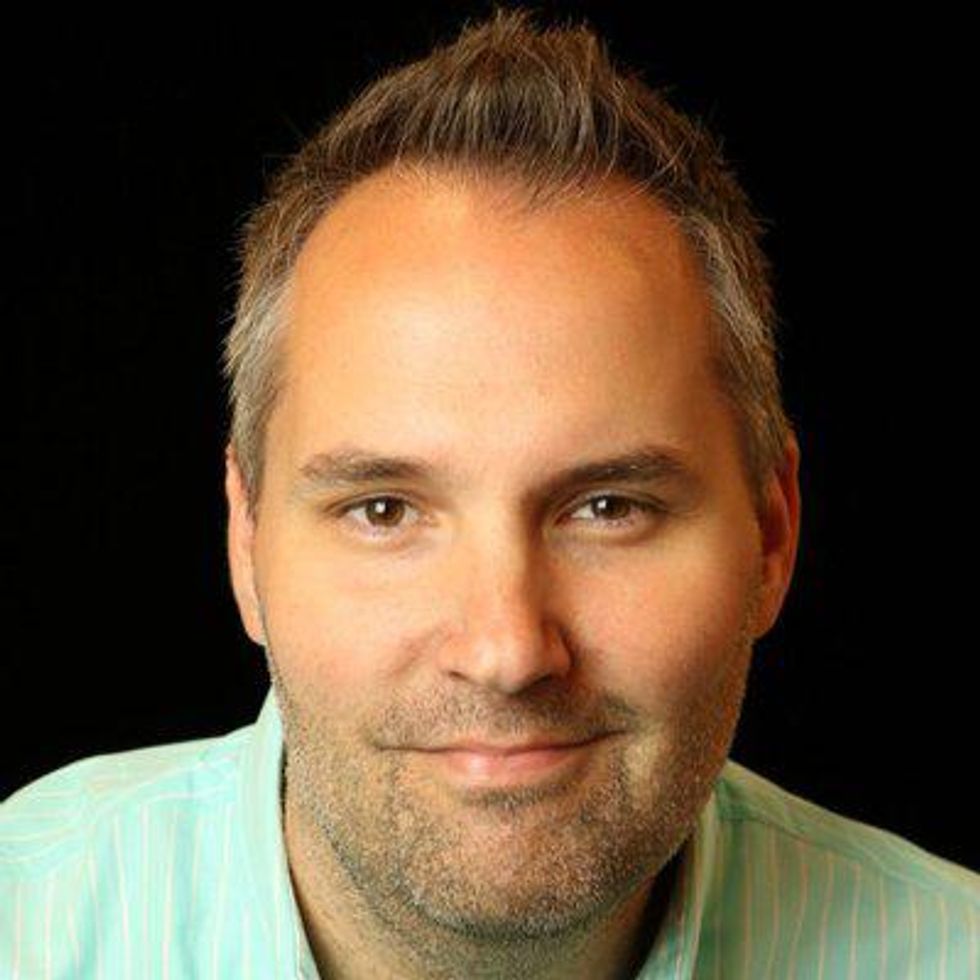 Scott Van Vliet has left Microsoft to become the senior vice president of software engineering at Relativity Space.
Image via Twitter
"Thinking about where we're going with our Stargate family of printers, and the technologies that we're building across the stack, we can apply similar models of machine learning to transform the way we do predictive modeling, predictive printing, and build the products that we're going to build," Van Vliet said.
Relativity Space's first big product, its Terran 1 rocket, is due for its first launch this year, and the company is already working on a more powerful, fully reusable rocket called the Terran R.
Relativity CEO Tim Ellis, a veteran of Jeff Bezos' Blue Origin space venture who co-founded the company in a Seattle co-working space in 2015, said software will be key to the future of Relativity Space — and the future of the launch industry.
"Scott's really the most senior hire the industry has made in software," Ellis told GeekWire. "That's exciting to me, because I very much do believe the quote from Andreessen-Horowitz that 'software is eating the world.' … Everything that Relativity is doing, transitioning manufacturing to more software- and data-driven approaches, is inevitable. We're just the farthest along."

Relativity is betting that automation and 3-D printing will dramatically reduce the cost of building rockets, resulting in far cheaper access to space.
The Factory Operating System is a key concept in Relativity's approach: Van Vliet said he and his team will aim to boost the capabilities of a software platform that knits together all the processes involved in building rockets from piles of powdered metal. He compared the FOS to the platforms provided by Microsoft Windows, or Microsoft Teams, or Amazon's Alexa voice assistant software.
"Frankly, it's going to be the platform that enables things we haven't even thought about yet — capabilities that the engineers and designers on our team will start to unlock as we think about an end-to-end integrated experience that can apply to any purpose," Van Vliet said. "That's the most exciting thing for me: building this platform that will accelerate the vision of Terran 1 and Terran R as well as other industries."
Ellis acknowledged that the operating system he and Van Vliet have in mind could be applied more widely to other manufacturing markets — for example, planes, trains and automobiles. But at least for the time being, he insists that everything Relativity Space does will be focused on building the infrastructure needed to get to Mars, and eventually get industry going on the Red Planet.
Like SpaceX founder Elon Musk, Ellis is fond of saying that Relativity Space's long-term goal is to make humanity a multiplanetary species. "We're still only the second company in the world that has this core mission of wanting to make humanity multiplanetary," he said. "And I do hope that there's more. I hope we inspire dozens to hundreds of companies to be ambitious and go after these big plans."
But unlike Musk, Ellis isn't planning to build satellites.
"We see the opportunity for doubling down on our own platform and making our own better end products," Ellis said. Focusing on software-optimized additive manufacturing is "an investment in that approach," he said.
Ellis said Relativity Space's fourth-generation Starbase 3-D printers are already theoretically capable of turning out a Terran 1 rocket in six days, and turning out a Terran R rocket in 30 days.
"There are other parts of the factory process — downstream processing, machining, inspections — and really, Scott and his team are going to be accountable for achieving that rate," Ellis said.
Relativity seems likely to have the required wherewithal: Last June's $650 million Series E funding round for Terran R sent total investment past the $1.3 billion mark, and total valuation is said to be in excess of $4 billion.
The company now has more than 600 employees, roughly double the workforce it had a year ago. Those workers aren't just at the headquarters in Long Beach, Calif.: There are teams working in Washington, D.C.; at NASA's Stennis Space Center in Mississippi; at Vandenberg Space Force Base in California; at Cape Canaveral Space Force Station in Florida — and even in Kent, Wash., not far from Blue Origin's HQ. (Relativity says its Seattle-area office has four employees.)
"We were at a little over 100 at the beginning of the pandemic," Ellis said. "I believe we're the fastest-growing launch company in history, in terms of headcount growth and rate of growth over that period."
And Relativity is still growing: Its career website lists more than 100 job openings. "This is an investment in hiring far more software engineers, data scientists, computer vision, machine learning," Ellis said. "It's really a kind of doubling down on a very different type of team that hasn't existed in aerospace before to this level."
Van Vliet said he's long dreamed of working in the space industry, and he can hardly wait to jump in.
"I definitely have a lot to learn, getting involved with the company and starting, but I think there's just such an incredible footprint already," he said. "That's what's most exciting for me — there's the experience that I have scaling up and leading large teams, and there's an incredible set of assets that exist already."
This story originally appeared on GeekWire.
From Your Site Articles
Related Articles Around the Web
Amazon said the two prototype satellites — KuiperSat-1 and KuiperSat-2 — would serve as a testbed for technologies that it plans to use to offer broadband internet service to tens of millions of people around the globe. The prototypes will also help the company validate procedures on the ground for operating and maintaining the full constellation.
The satellites are being developed at Amazon's Project Kuiper headquarters in Redmond, Wash. — not far from where SpaceX's Starlink satellites are built.
"We've invented lots of new technology to meet our cost and performance targets for Project Kuiper. All of the systems are testing well in simulated and lab settings, and we'll soon be ready to see how they perform in space, " Rajeev Badyal, vice president of technology for Project Kuiper, said in a blog posting. "There is no substitute for on-orbit testing, and we expect to learn a lot given the complexity and risk of operating in such a challenging environment. We can't wait to get started."
SpaceX went through a similar prototyping exercise back in 2018 when Badyal was in charge of the Starlink project. Within the year that followed, Badyal and at least one of his Starlink teammates were let go by SpaceX and switched over to Amazon.
Back in April, Amazon reserved nine launches on United Launch Alliance's Atlas V rockets to put its operational satellites in orbit, but ABL Space Systems' significantly smaller RS1 launch vehicles will be used for the prototypes. Financial terms of the deal weren't announced, but the list price for an RS1 launch is $12 million.

Although El Segundo, Calif.-based ABL hasn't yet launched anything, ABL President Dan Piemont told GeekWire in an email that the company is working toward sending two L2 Aerospace satellites into orbit from the Pacific Spaceport Complex on Alaska's Kodiak Island by mid-December. "We have a small army up there setting up the launch pad and hangar through gnarly weather conditions," Piemont wrote.
After that initial launch, ABL is due to conduct an aerospike demonstration for the Air Force Research Laboratory, the first of a series of launches for Lockheed Martin and the first-ever satellite launch from British soil for the U.K. Space Agency. ABL's launch system makes use of a containerized, deployable ground system that can be shipped to a wide range of launch sites. The Project Kuiper satellites would be launched from Cape Canaveral Space Force Station in Florida.
Amazon said it's been working closely with the ABL team for several months and has completed two integration design reviews, including plans for a novel adapter design. An initial fit check is due to be conducted early next year.
"Kuiper's mission to bring high-speed, low-latency broadband service to underserved communities is highly motivating for our team here at ABL," CEO Harry O'Hanley, a former SpaceX engineer, said in today's news release. "Amazon will play a central role in the next generation of space infrastructure, and we're proud to have been selected as their launch partner for these critical early flights."
The plan filed with the FCC for a two-year experimental license calls for two separate launches to send the two prototype satellites into 367-mile-high (590-kilometer-high) orbits by the end of 2022. The main communications link would be a ground station in McCulloch, Texas, and two other facilities would keep track of the satellites from unspecified sites in South America and the Asia-Pacific region.
Amazon would test the Kuiper Ka-band communication system during passes over McCulloch, for a maximum of six minutes during each pass. Kuiper's customer terminals, which have been developed primarily in Redmond, would also undergo testing at the McCulloch facility.
One of the prototype satellites would be equipped with a sunshade to determine whether that technology will work for reducing reflectivity and mitigating the satellites' impact on ground-based astronomical observations. "We will collect data to compare reflectivity between the two spacecraft, and share any learnings with the astronomy community following the mission," Amazon said.
When their mission ends, the satellites' propulsion systems would send them down to burn up during atmospheric re-entry, Amazon said. And if propulsive deorbit is unsuccessful, the satellites are designed to deorbit themselves passively after about three and a half years.
In last year's authorization for the Kuiper constellation, the FCC said its go-ahead was conditioned on Amazon's assurance that its satellites would not interfere with other constellations that have already been approved, and Amazon said it would make sure its tests don't interfere with authorized operations.
The FCC authorization requires Amazon to put half of its 3,236-satellite constellation into orbit by mid-2026, and the rest by 2029. Amazon has suggested that it could begin commercial service even before 2026, once the count reaches 578 satellites.
In any case, Amazon is still far behind SpaceX's Starlink service, which has more than 1,650 satellites in orbit already; and the British-Indian OneWeb venture, which has launched 358 satellites and aims to begin satellite broadband service to Arctic regions as early as this winter, as an initial step toward global availability.
Amazon said it has 750 people working on Project Kuiper and plans to add hundreds more to the team in the year ahead. The project's job website currently lists 230 open positions. And for what it's worth, Project Kuiper is separate from Blue Origin, the privately held space venture created by Amazon founder Jeff Bezos.
This story first appeared on GeekWire.