intel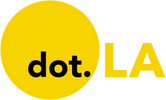 Get in the KNOW
on LA Startups & Tech
X
intel
Santa Monica-based drone operations company AirMap is among eight companies selected to help the Federal Aviation Administration establish technical requirements for Remote ID, a protocol that drones will be required to follow for broadcasting identification and location data while in flight.
The other companies include Airbus, Amazon, T-Mobile, Intel, OneSky, Skyward and Alphabet's drone subsidiary, Wing.
"The FAA will be able to advance the safe integration of drones into our nation's airspace from these technology companies' knowledge and expertise on remote identification," Transportation Secretary Elaine Chao said today in a news release.
Today's announcement comes months after the FAA put out a set of draft regulations and a request for information relating to Remote ID.
Remote ID would require drone manufacturers to make their products capable of sending out ID codes and location data during operation in national airspace. The rules would apply to all drones heavier than 8.8 ounces, and manufacturers would have to comply two years after the regulations take effect. Drone operators would have three years to phase out non-complying devices.
Drones without the Remote ID system could be flown only within special FAA-designated zones — usually the same sorts of places where hobbyists fly model airplanes.
Remote ID system proposed for drones in U.S. airspace www.youtube.com
The eight companies named today will advise the FAA on the technical standards and radio frequencies that would support the Remote ID system. Those specifications will be announced when the FAA publishes its final rule on Remote ID. Then the FAA would begin accepting applications for entities to become Remote ID suppliers.

Assuming the process develops as the FAA envisions, Remote ID would become a fact of life for drone operation — and for enforcement of the rules governing drone operation. Nearly 1.5 million drones and 160,000 remote pilots are now registered with the FAA, and analysts say Remote ID could turn into a market generating $1.5 billion a year by 2029.
Seattle-based Amazon and Wing are already well-known for their work on drones designed for package delivery. Airbus has its own delivery-drone program known as Skyways. Intel, meanwhile, has been building drones optimized for remote monitoring. Several FAA-approved pilot projects are testing Intel's drones as well as Intel's Bluetooth-enabled identification system, known as Open Drone ID.
AirMap, OneSky (a business unit of Analytical Graphics Inc.) and Skyward (a Verizon subsidiary) are working on traffic management systems that are optimized to keep track of drone operations.
T-Mobile has been providing the connectivity for at least three pilot projects involving drones, and is looking to expand its involvement in the drone industry with the rise of 5G networks.
Not everyone is happy with the FAA's proposed plan for Remote ID: DJI, one of the world's largest drone manufacturers, sounded off about its objections in a January blog posting.
"DJI wants governments to require Remote ID for drones, but the FAA has proposed a complex, expensive and intrusive system that would make it harder to use drones in America, and that jeopardizes the success of the Remote ID initiative," said Brendan Schulman, DJI's vice president of policy and legal affairs. "Instead, we support a simpler, easier, and free version of Remote ID that doesn't need a cellular connection or a service subscription."
Will the FAA's new technology partners come up with a different plan, or stick with the system as proposed? Stay tuned.
This story first appeared on GeekWire.
From Your Site Articles
Related Articles Around the Web
An anonymous professional network has been leveraging its 3.2 million users — all verified via their work emails — to ask questions about job security, income issues, and working from home, amid the spread of COVID-19 through 46 states, per the most recent data available Friday.
The survey, conducted by Blind, from March 9 through March 11, received 7,000 responses to questions about concerns about job security due to economic trends as a result of the novel coronavirus pandemic, and whether there is concern about total income being negatively affected by COVID-19. Blind's users primarily occupy the tech space, with 60,000 of its professionals employees at Amazon, others on the platform work in finance and telecom.
Here are the key takeaways from the March 9 through March 11 survey:
Nearly 54% of professionals are concerned about their job security
More than half of tech and finance professionals are worried about job security, with employees at Expedia, Uber, Cisco and Intel, among the companies where employees are most concerned about their job security
More than 62% of professionals think their total income will be negatively affected by COVID-19, with employees at Cisco, Uber, Facebook and Expedia most concerned
More than 67% of Google employees fear their total income will be adversely affected
Here's a snapshot of survey results related to questions about working from home, taken March 1 through March 4:
More than 76% of Amazon's employees are working from home, according to data from the survey taken by 5,942 professionals.
Only 30% of Google employees were working from home at the same time, and they were not happy about it.
On March 1, nearly 68% of the professionals surveyed were hesitant to go to work. That number rose to more than 76% by March 4.
The fear has started to impact productivity with numbers of those who feel that's the case rising from 36% on March 1 to more than 47% on March 4.
In a separate, earlier survey, involving 7,311 participants taken between Feb. 1 through Feb. 25, the company found that 20% of Chinese citizens, Chinese-Americans and other east Asians said they witnessed a backlash toward employees of Chinese descent at their company.
__

Do you have a story that needs to be told? My DMs are open on Twitter @latams. You can also email me at tami(at)dot.la, or ask for my Signal.
From Your Site Articles
Related Articles Around the Web