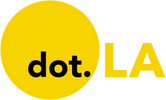 Get in the KNOW  
  on LA Startups & Tech  
X
From helping save beehives to healing the human body, some of L.A.'s most innovative companies are helmed by female founders. Who stands above the pack? We asked the region's top VCs participating in our recent dot.LA sentiment survey to weigh in.
---
Ara Katz, a serial entrepreneur and founder of probiotic company Seed tops our list. Katz found a niche in a multi-billion dollar industry, but she acknowledges that this past year has been especially tough for women, as the pandemic forced millions to drop out of the workforce.

"It is not lost on me what a privilege it is to be building a company as a female founder and mother given how impactful the pandemic and the past year has been on women and mothers in the workforce," said Katz. "My best advice to founders is to build with abandon — it is contagious, amplifying and makes it all meaningful."
Nationally, female-founded or co-founded companies earned less than 3% of all venture capital in 2020, according to data from Pitchbook. Although women founders say they still face issues of sexism and encounter more obstacles than their male counterparts, there are signs of improvement. In the first quarter of this year, women entrepreneurs reeled in $9.8 billion in capital investment nationally – an all-time high in quarterly investments over the past 12 years.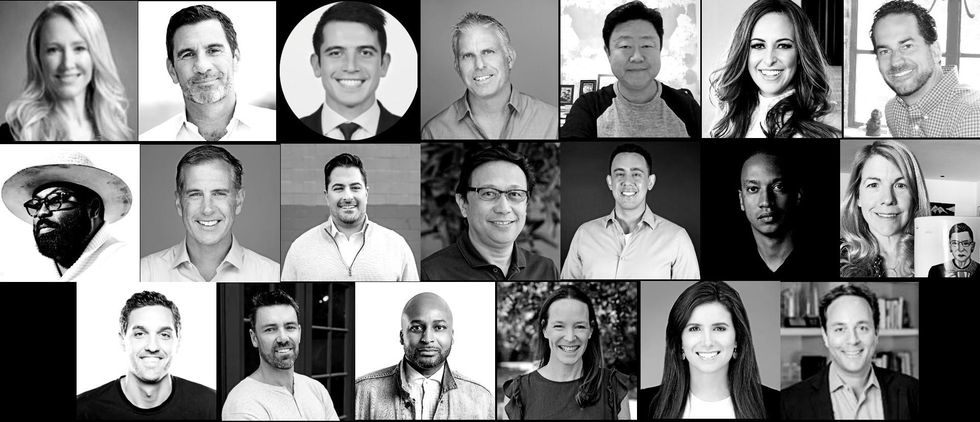 We asked L.A.'s top VCs to tell us which female founders they have their eyes on as part of our Q1 sentiment survey.
In Los Angeles, Long Beach and Santa Ana, $544 million was poured into female founded startups alone over that time.

Therese Tucker, founder of fintech company BlackLine, which also made our list, said that it's important for women to find people who believe in them as they build their companies.
"Don't be intimidated by condescension," Tucker said, "Look for people you can actually partner with who 'get' your business."
And just as importantly, founder of health platform Kensho, Krista Berlincourt, said stay true to who you are.
"It is not easy. And you'll be surrounded by men, so just find the people who get you and your vision, hold onto them tight, and go for it. Then remember that soft is strong. You don't have to 'crush it' to be successful," she said. "Be you. Be flexible. Soften. Grow. That's the only thing that has ever worked," Berlincourt added.
Here's the complete list: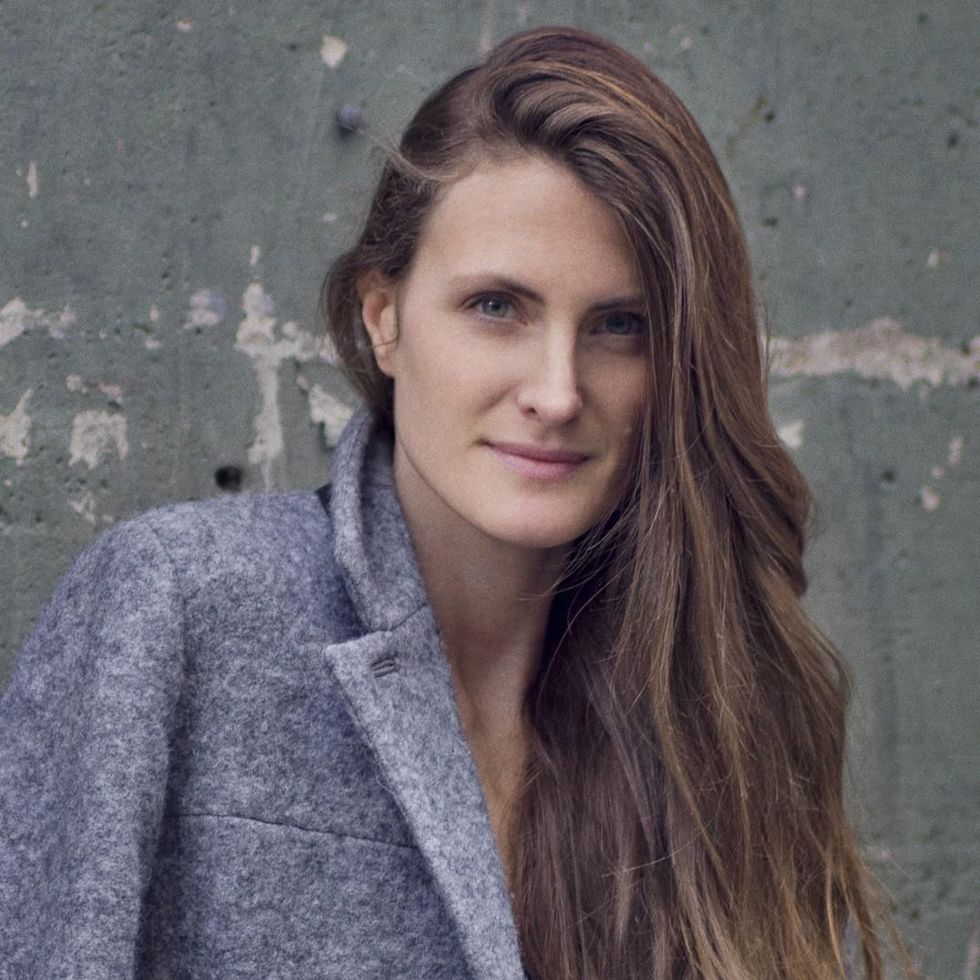 Ara Katz, Seed
Ara Katz
Ara Katz is the co-founder and co-CEO of Seed, a Venice-based probiotic company designed to improve health and digestion. Katz's experience as a breastfeeding mother led her to explore the importance of microbes and their impact on bodily health. Among other leading roles, Katz was co-founder and CMO of ecommerce marketplace Spring, which was sold to ShopRunner in 2018. She was also on the founding team of Beach Mint, an e-commerce company for fashion and lifestyle brands.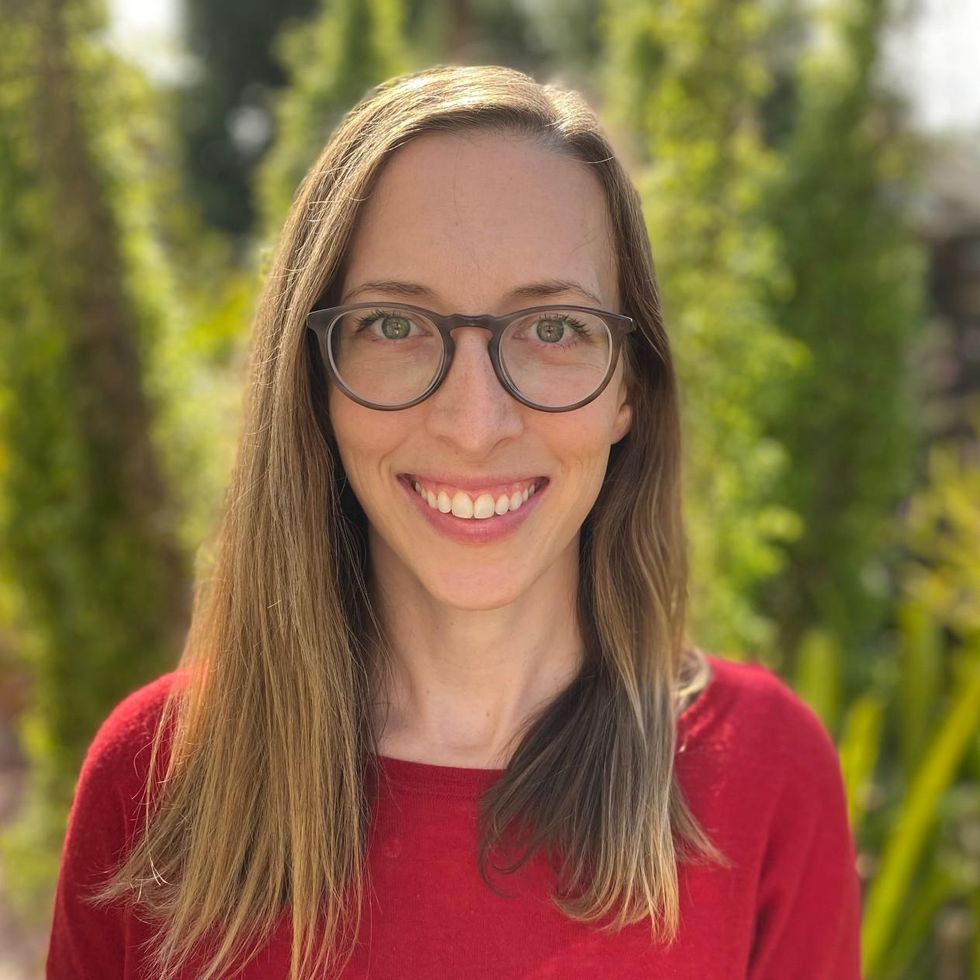 Claire Schmidt, AllVoices
Claire Schmidt
Claire Schmidt aims to empower workers through AllVoices, an anonymous reporting and management platform, which allows employees to report issues in the workplace. The LA-based company has raised a total of $4.1 million with investments by Crosscut, Greycroft, Halogen Ventures and dot.LA founder Spencer Rascoff. Inspired by the the MeToo movement, the platform lets employees alert management to problems like discrimination, harrasment, or work bias. Prior to roles at AllVoices, Schmidt was vice president of technology and innovation at Fox properties and senior director of giving at Thrive Market, an e-commerce platform for organic products.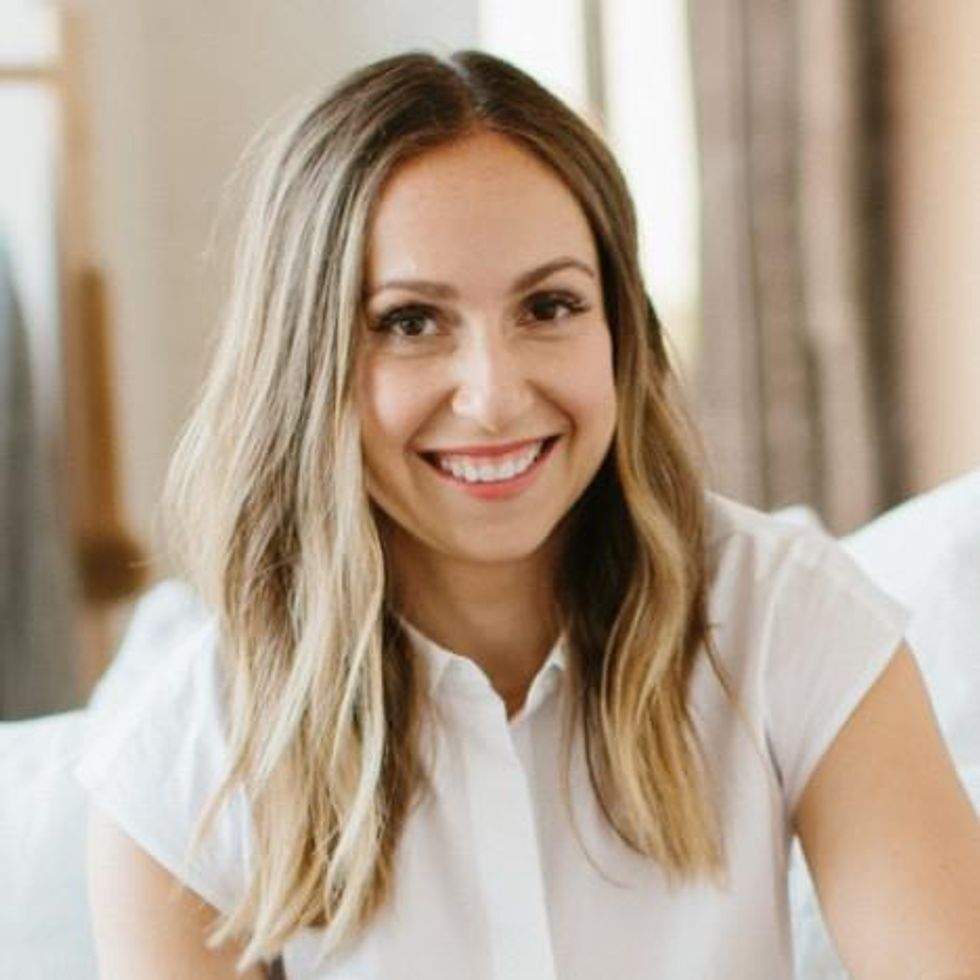 Ariel Kaye, Parachute
Ariel Kaye used her design and brand background to launch Parachute in 2014. Parachute is a direct-to-consumer bedding brand based in Culver City. The startup has raised over $47 million in funding to date with investments by H.I.G Capital, Jaws Ventures and Brilliant Ventures. The brand avoids chemicals and synthetics in their products putting an emphasis on sustainability.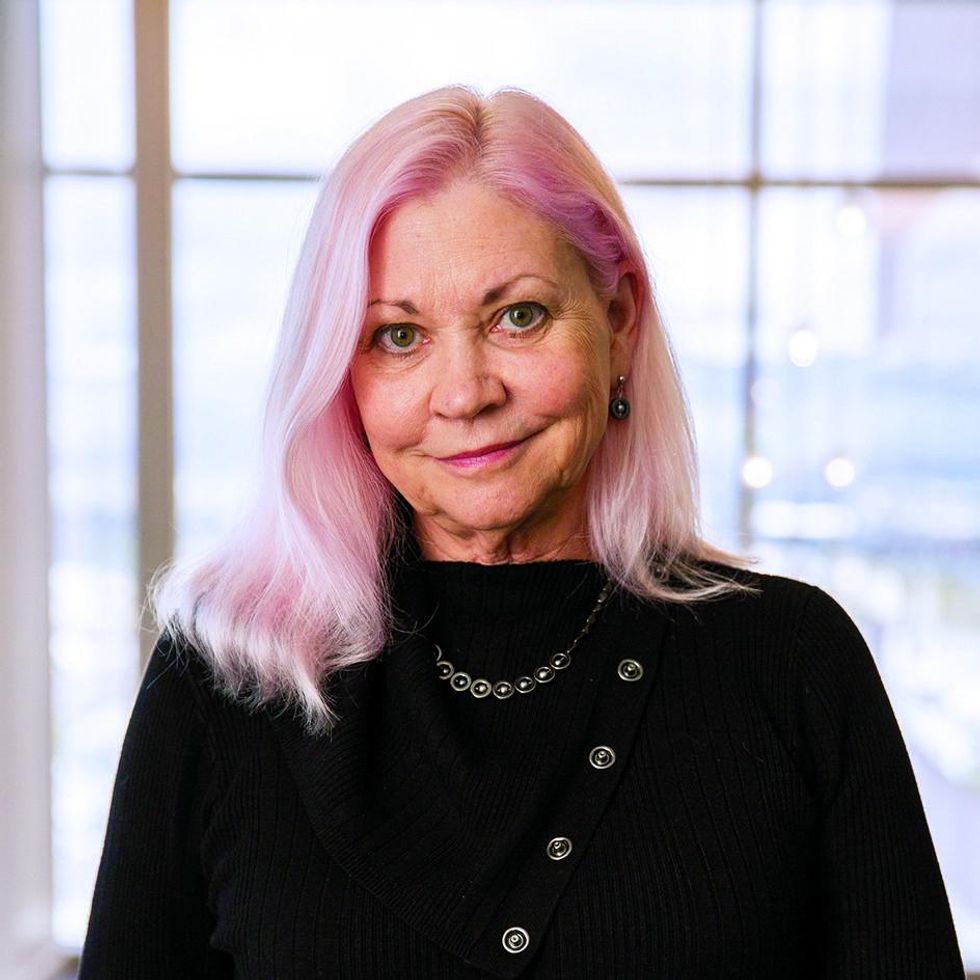 Therese Tucker, BlackLine
Therese Tucker is the founder and executive chair of BlackLine, an LA-based platform for accountants that takes on repetitive or complicated tasks. BlackLine pulled in nearly $352 million in revenues in 2020, and expects to grow that to at least $410 million this year. Ranked among Fortune's '50 fastest growing' women led companies in 2016, the company also received first place in G2's "Best Finance Products of 2021" ranking.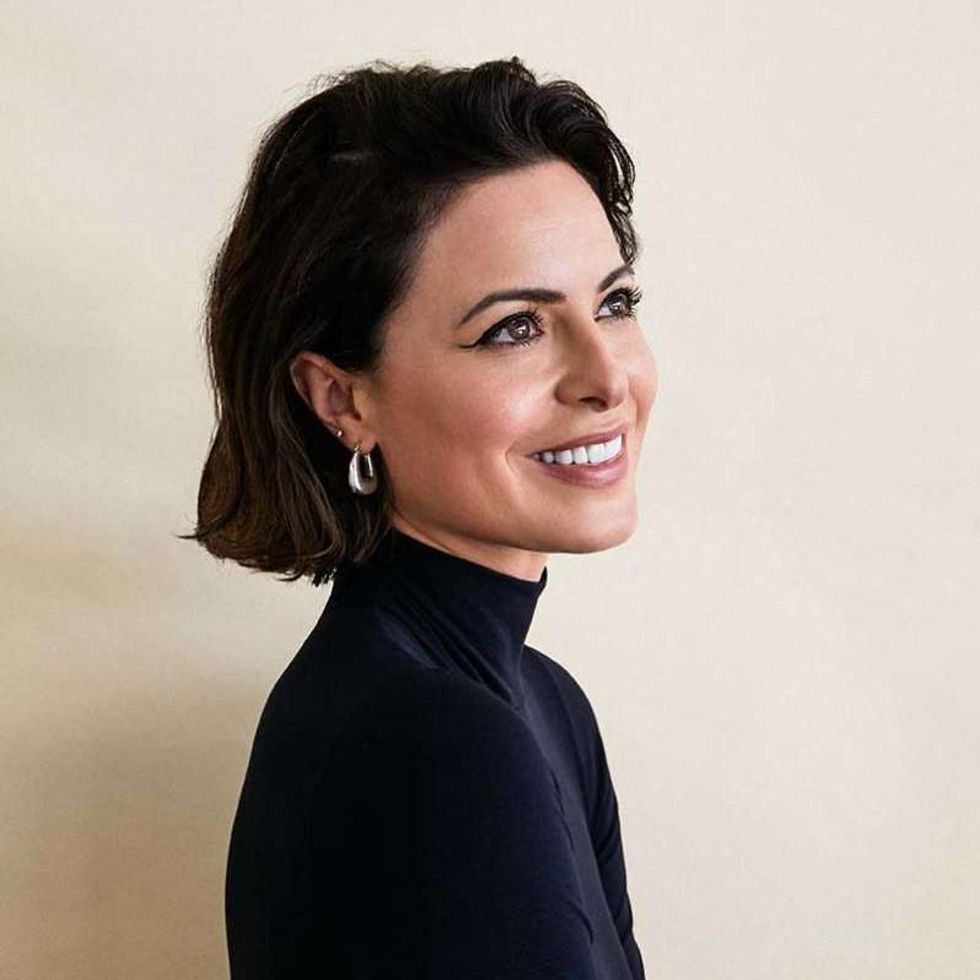 Sophia Amoruso, Nasty Gal
Southern California native Sophia Amoruso is the founder and former owner of Nasty Gal, a multi-million dollar clothing store originally started on eBay. Nasty Gal was sold at a value of $20 million, including $15 million in debt, to BooHo in 2017. Amoruso's newest project is an eight-week entrepreneurship course called Business Class, which aims to help female business leaders begin or grow their small businesses. The New York Times bestseller author of#GIRLBOSS, she detailed her entrepreneurial story that was later made into a Netflix series.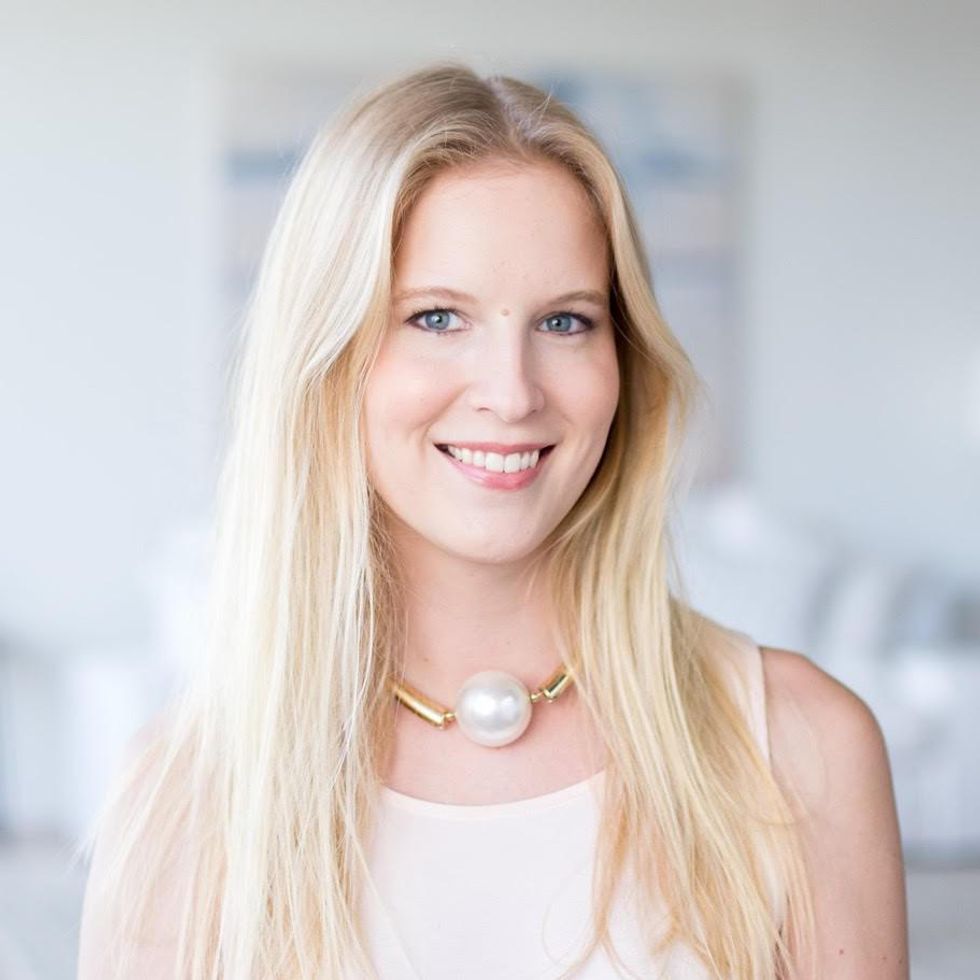 Madeline Fraser, Gemist
Madeline Fraser is the CEO and founder of Gemist, a mobile app that allows users to design a ring and try it on at home before they buy. Fraser used her experience in growing tech-startups to create one of her own. The sustainable jewelry brand raised $1 million in funding in its first seed round in 2019 and last year was backed by De Beers Group Ventures, Hawke Ventures and Monique Woodward last year for an undisclosed amount.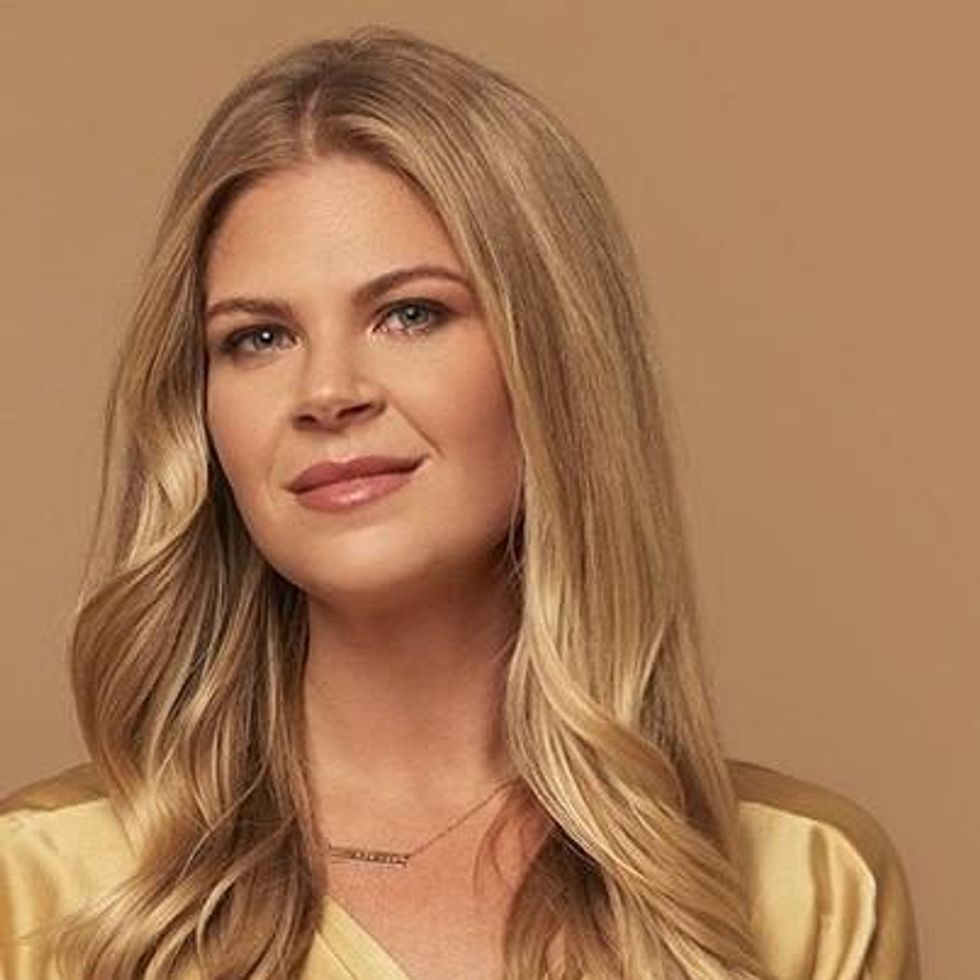 Krista Berlincourt, Kensho
Berlincourt is the CEO and co-founder of Kensho, an Los Angeles-based health platform and guide to natural medicine. Kensho provides users with specialized wellness services from surfing to acupuncture. The company has raised $1.3 million and is backed by top investors like CrossCut Ventures, Female Founders Fund and Evolve Ventures. Prior to creating her own company, Berlincourt worked in public relations at venture-backed Simple.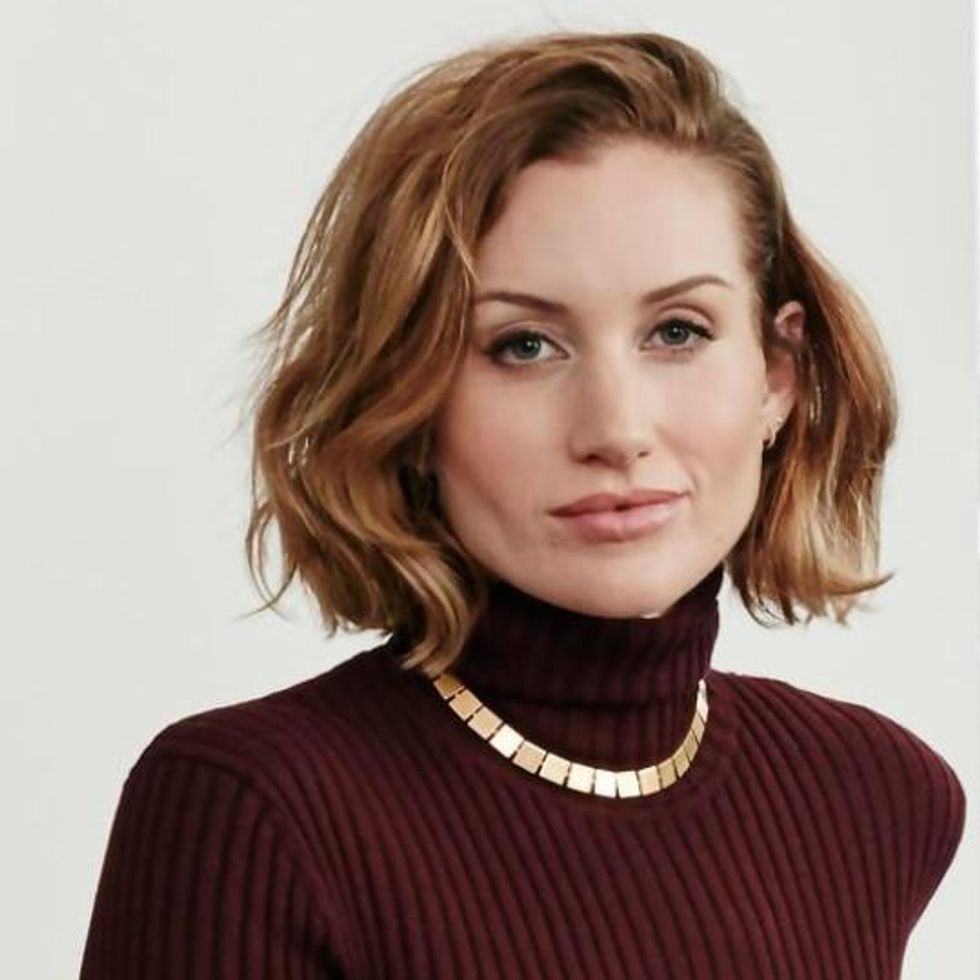 Katherine Power, Who What Wear
Katherine Power co-founded Who What Wear 15 years ago out of frustration with a fashion industry that was often out of reach for many. The brand focuses on providing affordable and size-inclusive fashion. She is now CEO of Clique Media Group, a parent company that oversees Who What Wear and other consumer brands. As of 2017, Clique Media Group raised over $15 million in funding with investments by Amazon, Greycroft and e.ventures. Power was also listed in Fortune's 40 under 40 in 2016.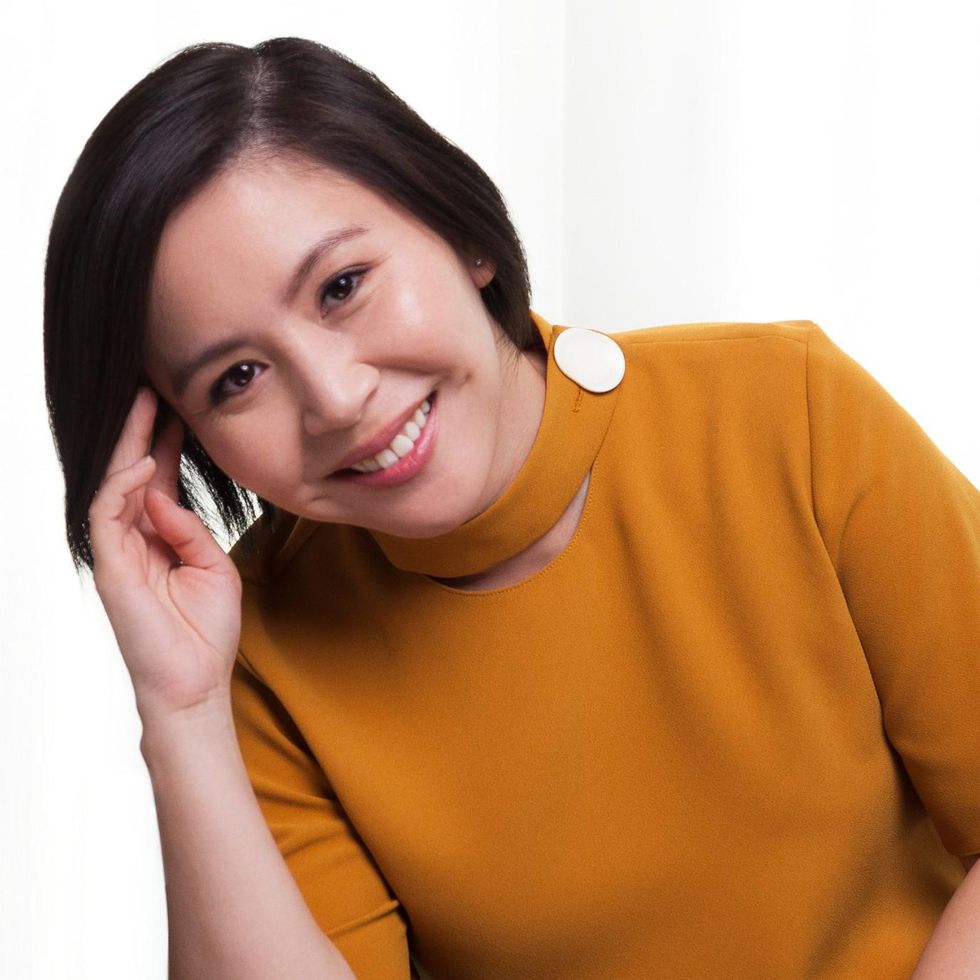 Cat Chen, Skylar
Cat Chen is the founder and CEO of Skylar, a fragrance and body care brand. Chen developed a hypo-allergenic and cruelty free fragrance after being dismayed by the lack of clean ingredients in high-priced perfumes. The company founded in 2017 has raised a total of $11 million backed by Amplify, FirstMark Capital and GingerBread Capital. Prior to Skylar, Chen was was an executive of operations at The Honest Company, where she helped grow the company to $300 million of revenue in her four years there.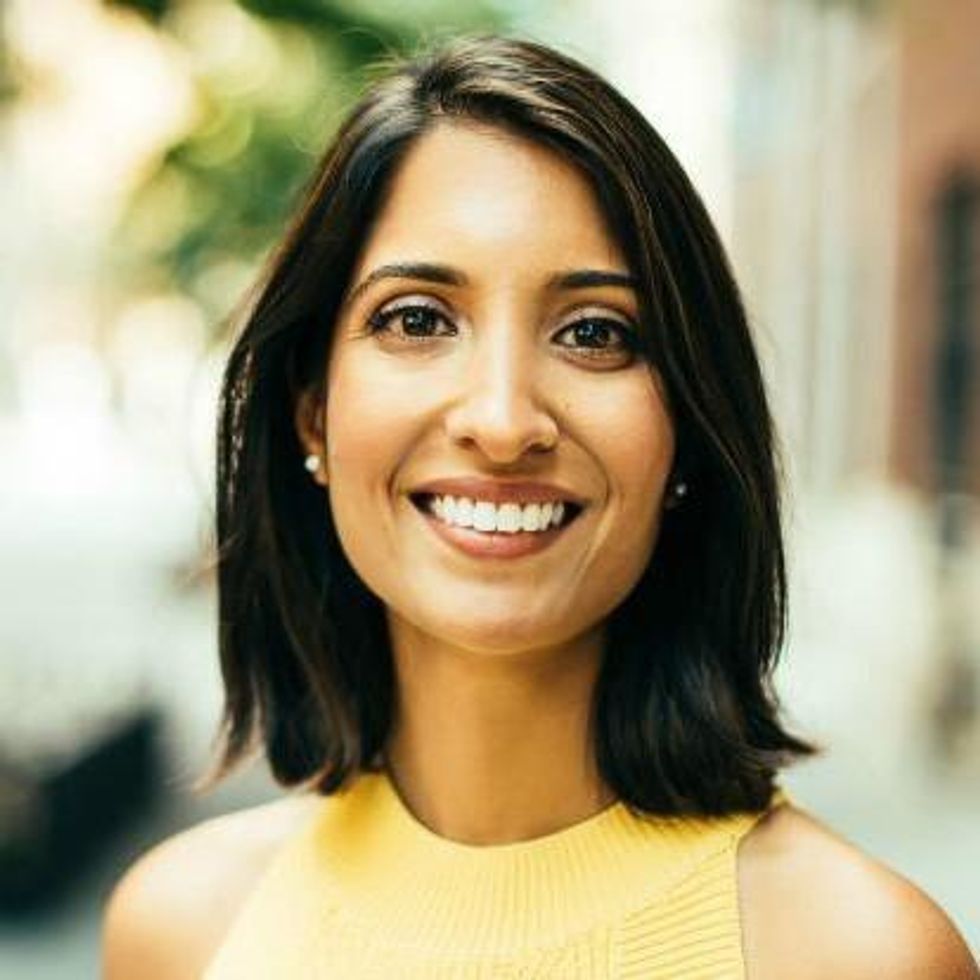 Shivani Siroya, Tala
The founder and CEO of Tala, a Santa Monica-based consumer credit smartphone app, Shivani Siroya created the company to assist people in underrepresented markets. Tala uses advanced data science to provide personalized financial services, such as disbursing loans to people with no formal credit history. The startup has raised over $217 million in funding by top investors, and has since been mentioned in TedTalks, Wall Street Journal and Financial Times. Siroya's company is valued at an estimated $750 million dollars as of 2019, and was deemed one of the top FinTech companies in the world by Forbes.
Lead image by Ian Hurley.

Hanna Chea
Hanna Chea is an editorial intern at dot.LA.
https://twitter.com/hannachea
hanna@dot.la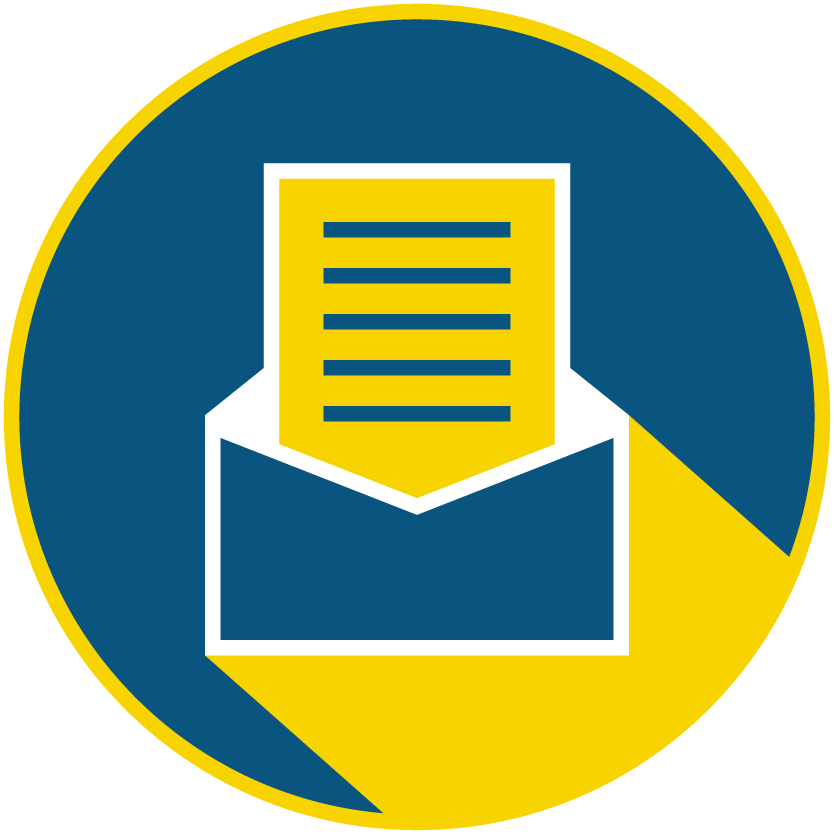 Subscribe to our newsletter to catch every headline.
Kristin Snyder
Kristin Snyder is dot.LA's 2022/23 Editorial Fellow. She previously interned with Tiger Oak Media and led the arts section for UCLA's Daily Bruin.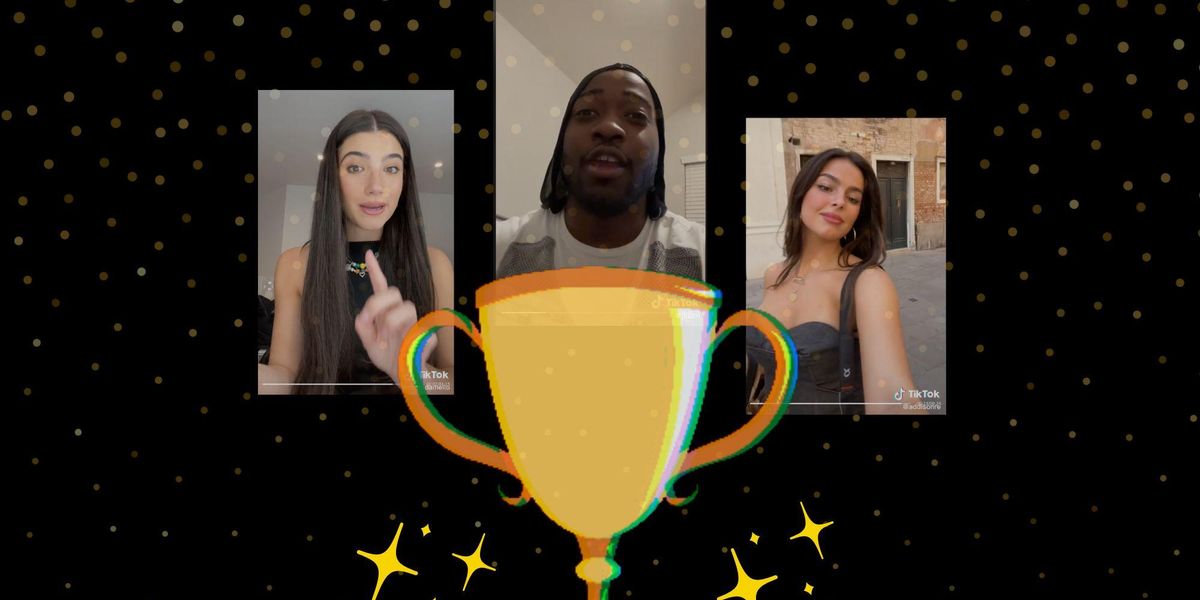 Andria Moore /Charli D'Amelio/Addison Rae/JiDion
Every year, the Streamy Awards, which is considered the top award show within the creator economy, reveals which creators are capturing the largest audiences. This past Sunday, the event, held at The Beverly Hilton, highlighted some of the biggest names in the influencer game, chief among them Mr. Beast and Charli D'Amelio. It had all the trappings of a traditional award show—extravagant gowns, quippy acceptance speeches and musical interludes. But, as TikTok creator Adam Rose told The Washington Post, the Streamys still lacks the legitimacy of traditional award shows.

"There's the Emmys, Golden Globes and Oscars for the mainstream entertainment industry," Rose told The Washington Post, "but the people in this room are entertaining more people in the world than the people nominated for those other awards."
Even with creators like Mr. Beast capturing millions of eyes, many influencers continue to seek success in mainstream entertainment. This could be passed off as creators being fame hungry after tasting the success that platforms like TikTok have brought them. But many creators recognize how fleeting internet success can be: with a few exceptions, the winners of most of this year's top awards went to relative newcomers.
Which is why, if they want to build a long-term career, it's not surprising that so many creators look to traditional media, like film and music, to solidify their success. Naturally, some have had better luck than others—Shawn Mendes and Troye Sivan—two singers that first found success on the video-sharing site—have since ditched the "YouTuber" moniker.
But in most cases, when creators snag a leading role or release an original song, few people take their efforts seriously. TikTok users lamented singer Gayle's Grammy nomination last month. This is despite the fact that six out of the 10 nominations for Song of the Year went viral on TikTok, proving the platform's impact on the music industry. Addison Rae's film debut, "He's All That," has a 29% rating on Rotten Tomatoes. And in 2020, TikToker Dixie D'Amelio deleted a video teasing an upcoming song with Wiz Khalifa after people ridiculed the lyrics.
Traditional media has been at war with non-traditional internet stars trying to break into new fields since the latter's inception. Industry powerhouses have long complained about how the influencer world is impacting their success. "You're famous from TikTok," Jennifer Aniston told Variety in June. You're famous from YouTube. You're famous from Instagram. It's sort of almost like it's diluting our actor's job."
Similarly, Gwyneth Paltrow has criticized influencers who seemingly become famous without creating something "meaningful and resonant." But if a TikTok star is producing daily videos that consistently bring in millions of views, clearly that content is resonating with more than a few people.
That perceived lack of talent though is why critics believe online creators can't bring quality performances. And they're not necessarily wrong—it can be hard to translate acting out a short, self-scripted video on TikTok into following a director's cues.
But let's not forget that plenty of actors have managed to bag both Golden Raspberry Awards, which nominate the worst performances of the year, and Oscars. Aniston herself has accrued six Razzie nominations.
If anything, traditional media needs to embrace influencers in order to stay alive. Internet stars are capturing the attention of the very people that traditional media has struggled to engage. In recent years, teens have swapped time spent streaming on Netflix with watching videos on YouTube. A September poll found that, in the U.K., teens spend more time on TikTok than watching TV. Even with its low ratings, "He's All That" was viewed by 55 million households within the first month of its release—and that success has gained Rae a multi-picture deal with Netflix.
Once again, the Streamys reflects this disparity. The livestreamed award show has consistently grown its viewership, with a 43% jump from 2020 to 2021. Meanwhile, both the Academy Awards and the Grammys have seen viewership dwindle.
There's clearly a disconnect: influencers control access to massive audiences, but many still crave the legitimacy of traditional media. Alternatively, Hollywood is still deemed the authority on what makes a true star but is
increasingly struggling
to court new audiences. Without embracing online creators, Hollywood risks alienating potential viewers. It's not hard to imagine then that one day, a Streamy might be worth as much industry clout as an Oscar.
Kristin Snyder
Kristin Snyder is dot.LA's 2022/23 Editorial Fellow. She previously interned with Tiger Oak Media and led the arts section for UCLA's Daily Bruin.
Samson Amore
Samson Amore is a reporter for dot.LA. He holds a degree in journalism from Emerson College and previously covered technology and entertainment for TheWrap and reported on the SoCal startup scene for the Los Angeles Business Journal. Send tips or pitches to samsonamore@dot.la and find him on Twitter @Samsonamore.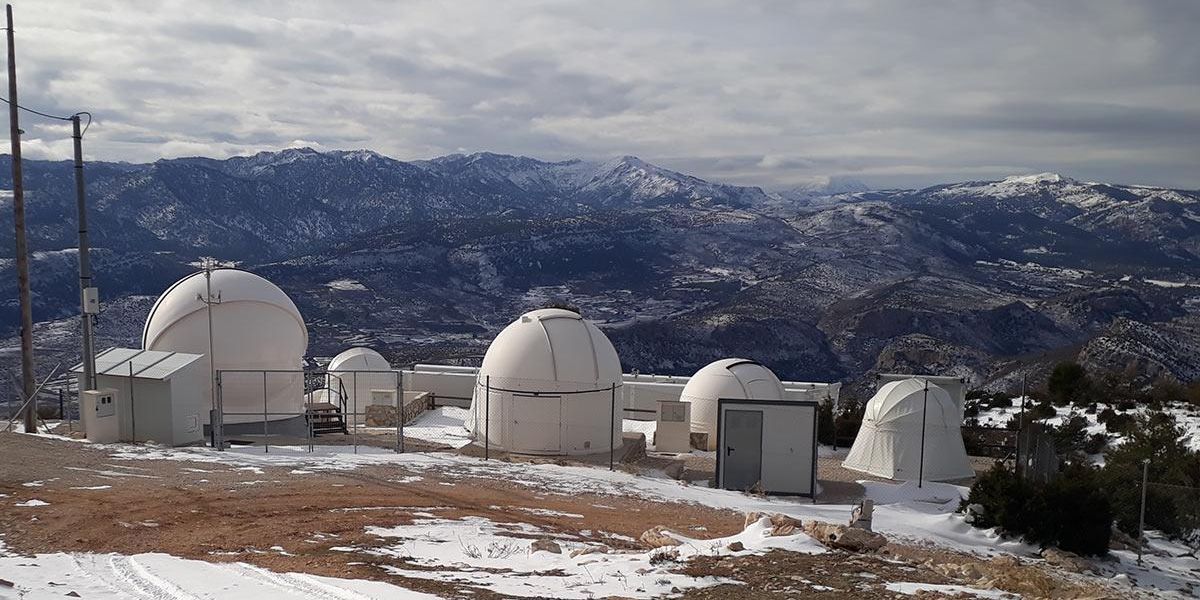 Photo: Slingshot Aerospace
Slingshot Aerospace, the El Segundo-based startup developing software for managing objects in space's orbit, raised $40.9 million to build out its global network of sensors and recruit new customers both private and public.
The round was a follow-on to Slingshot's $25 million Series A-1 raise in March.
Sway Ventures led the round. In a statement, general partner Najib Khouri-Haddad called the funding "an investment in the future of space as we know it."
"The massive growth in space operations carries a significant risk as well as an opportunity," Khouri-Haddad continued. "Slingshot has aggressively and creatively carved a path to build new technologies that solve critical challenges and greatly reduce risks in space."
In addition to the round, Slingshot took out a venture loan with Horizon Technology Finance, but wouldn't disclose the terms. Co-founder and CEO Melanie Stricklan said that she was impressed with Slingshot's ability to raise not one, but two venture funding rounds in a year marked by economic uncertainty.
"Our successful funding round during a global economic downturn is validation that investors understand the urgent need for safe and sustainable spaceflight operations as activity in orbit outpaces current space traffic management constructs," Stricklan said.
Stricklan isn't wrong – Slingshot has raised roughly $83 million since its 2017 launch, and about $66 million of that was in funding rounds within the last year.
The CEO added that Slingshot will face "unprecedented opportunity" as more and more private and public firms launch satellites and crafts to orbit, as the demand for Slingshot's technology (essentially an air traffic control system, built for space) increases.
Slingshot offers several products already, but one it is eager to build out is its Seradata SpaceTrak, a system that tracks objects in space. Right now, the space radar platform keeps an eye on some 10,000 manmade objects so that no unexpected collisions occur, and has already secured the U.S. Space Force as a client.
To do this, Slingshot has to also expand a network of highly-specialized telescope sensors, and it currently runs a network of over 20 worldwide. This latest round of funding will help Slingshot build out this network with the goal of making its tracking data even more accurate.
It is also likely that Slingshot will use this funding for future acquisitions. It's not been shy about buying out a company that's working on technology similar to its own. In August Slingshot bought Colorado-based Numerica Corp.'s space domain awareness division, which tracks satellites in orbit around the clock. That same month, Slingshot bought Seradata, a U.K. based orbital sensing company, which it folded into its SpaceTrak system.
Other investors in the Series A-2 funding round included new backer C16 Ventures. Existing investors ATX Venture Partners, Lockheed Martin Ventures, Valor Equity Partners, and Draper Associates also joined the round.
Stricklan previously told dot.LA she believes the overall space community is becoming more conscious of the effects their launches have on the orbital environment—a clear opportunity for Slingshot.
"The entire industry is concerned, especially with the careless disregard to space stewardship," Stricklan said, noting that one turning point was a
Russian anti-satellite test last year
that created a significant portion of space debris. "It's caused a lot of folks to reconsider how they approach their operations on orbit through more of a sustainability lens. It's pretty clear the world is on alert right now."
Samson Amore
Samson Amore is a reporter for dot.LA. He holds a degree in journalism from Emerson College and previously covered technology and entertainment for TheWrap and reported on the SoCal startup scene for the Los Angeles Business Journal. Send tips or pitches to samsonamore@dot.la and find him on Twitter @Samsonamore.
David Shultz
David Shultz reports on clean technology and electric vehicles, among other industries, for dot.LA. His writing has appeared in The Atlantic, Outside, Nautilus and many other publications.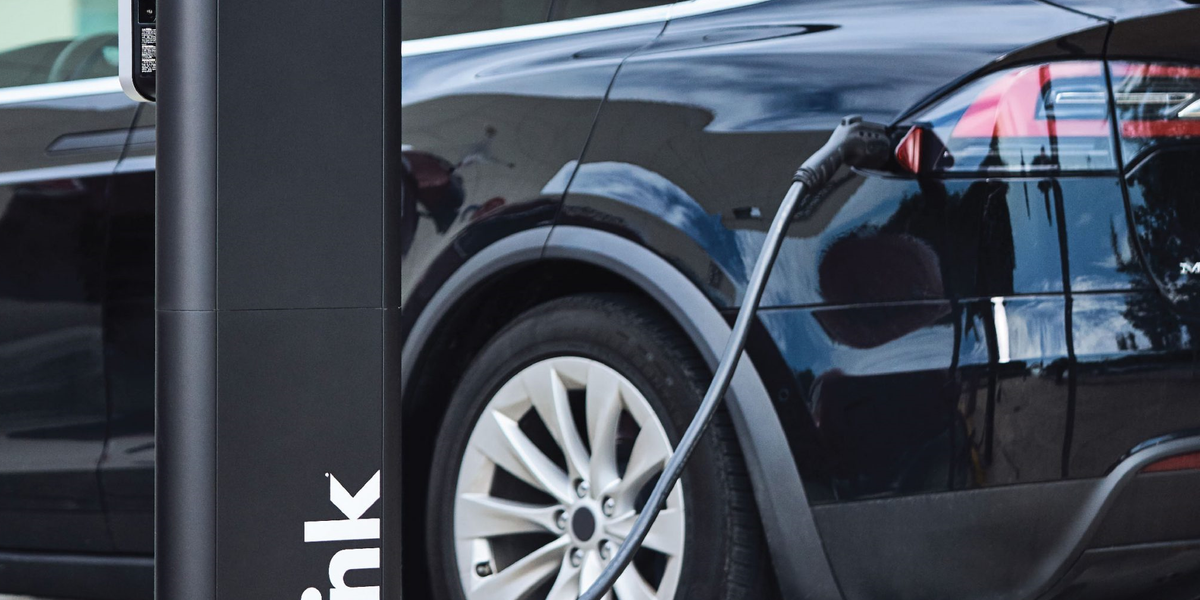 Blink Charging
In 2018 Blink won a grant from the California Air Resources Board to pilot a car sharing program specifically targeted to low-income neighborhoods in Los Angeles. Under the project name "BlueLA," the program has been helping put Angelenos into EVs—Chevy Bolts, specifically, with a pricing scheme that often comes out to just a few cents per minute.

The company has 40 locations around the city (with plans to expand to 300 by the end of 2024) where residents can pick up the vehicles and return them for charging. For now, these chargers only work with the Blink vehicles, and the vehicles only charge at their assigned charger location, but Blink is planning to fix both of those issues soon. In the future, users should be able to charge the car anywhere, and anyone should be able to charge at the Blink Charger so long as it's not already occupied.
Blink has various pricing schemes depending on the length of the contract, which can range from hours to weeks. Disadvantaged residents save 25%, and for now, that discount is given mostly on the honor system.
"They self-identify based on income. We don't go through an arduous verification process," says Brendan Jones, president at Blink Charging. "But if you put [the info] in and your driver's license says, 'Beverly Hills,' we're going to question if you're really disadvantaged." There are some automated checks in place to spot this kind of thing, but mostly, Jones says, it hasn't been a problem.
The BlueLA program has effectively allowed Blink to expand into the mobility space, where the company can leverage its charging expertise and EV know-how into a new revenue stream. That's the kind of thinking that Jones says the industry needs more of.
"We know that from a long-term business perspective, in order to make it really work, we need to generate revenue from two sources: Utilization of the chargers, and then utilization of the vehicles through memberships," he says.
Blink Charging is exploring a number of similar "ancillary revenue streams," according to Jones. The company is tight-lipped about the specifics, but he mentioned energy management systems, batteries, and solar, mobility solutions, even hinting that Blink may well be expanding into some of those other areas soon. Charging companies, he says, need to leverage their experience with battery tech and EVs to generate business greater than just building and operating the charger itself. In the future, especially, when there's less government and private money flowing into the sector, charging companies may need to think about owning a piece of the EV ecosystem rather than just the hardware.
For now, Blink Charging remains in the growth stage. It's been publicly traded since 2018, and like much of the charging industry, its stock, BLNK, has taken a beating in 2022, and is down 46% YTD. Its Q3 financials do show some promising signs, however, with quarter-over-quarter revenue steadily increasing, and Jones says the company is working on projections as to when it might turn EBITA (Earnings Before Interest, Taxes, and Amortization) positive. If Jones is right, expanding the charger network and building ancillary revenue streams like BlueLA will be crucial to that effort.
David Shultz
David Shultz reports on clean technology and electric vehicles, among other industries, for dot.LA. His writing has appeared in The Atlantic, Outside, Nautilus and many other publications.