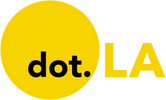 Get in the KNOW  
  on LA Startups & Tech  
X
Sarah Favot
Favot is an award-winning journalist and adjunct instructor at USC's Annenberg School for Communication and Journalism. She previously was an investigative and data reporter at national education news site The 74 and local news site LA School Report. She's also worked at the Los Angeles Daily News. She was a Livingston Award finalist in 2011 and holds a Master's degree in journalism from Boston University and BA from the University of Windsor in Ontario, Canada.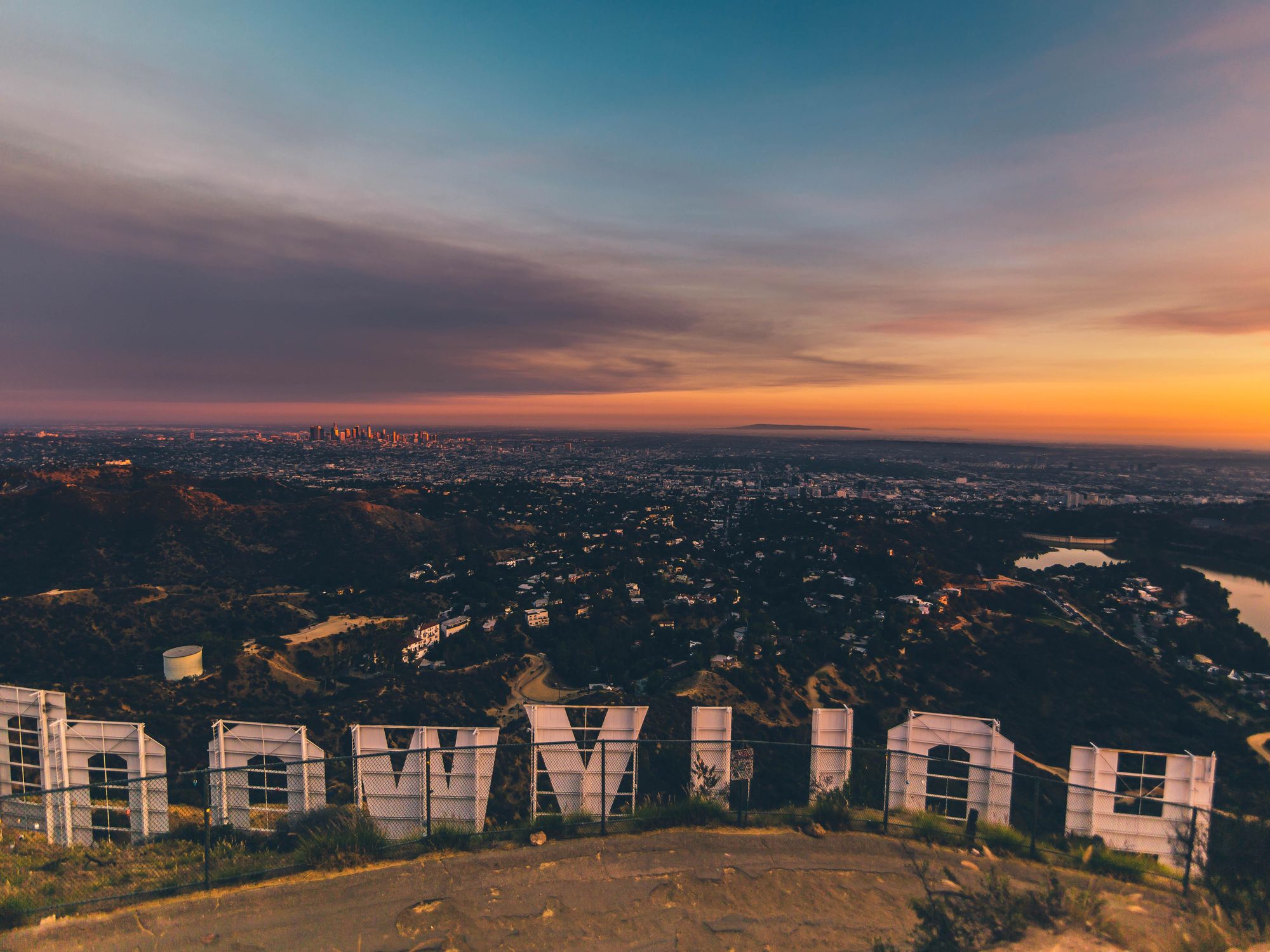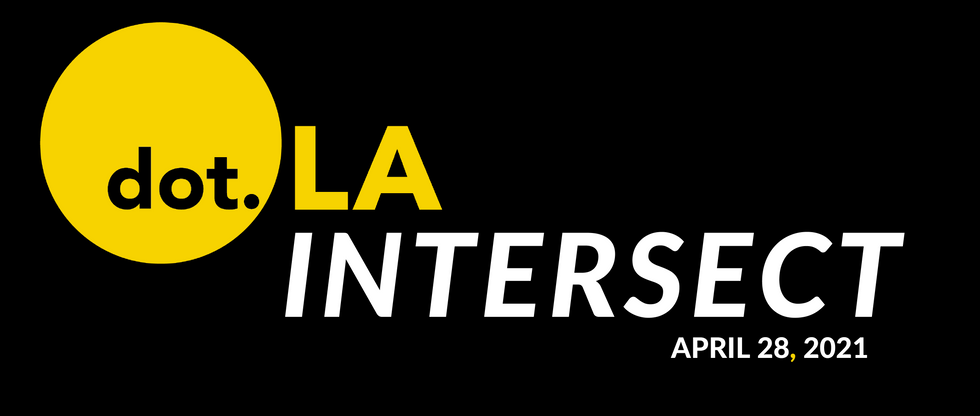 From NFTs to augmented reality and streaming services, a new frontier reshaping entertainment and technology has exploded in Los Angeles. It's ripe with media talent and fueled by venture capital.

Dot.LA will explore that intersection of media and tech during our inaugural Intersect summit. We'll be talking to Los Angeles executives, entrepreneurs and investors at the forefront about trends moving the industry.
The event kicks off Wednesday with a keynote address from the CEO of Kevin Hart's Laugh Out Loud Productions and concludes with a pitch competition featuring three SoCal startups. Join the live event by applying to attend at the Intersect site. Follow us here for coverage.
---
The Live Events Industry Braces For a New Normal, and a 'Roaring' Return to In-Person
As more people get vaccinated, venues and stadiums are opening up, leaving a looming question: what will events look like in the future?
Leaders in the entertainment and event space said events in the near term will be hybrid, with organizers ensuring attendees feel and are safe. The industry is hoping that those watching at home will see others experiencing the in-person event, and become more comfortable with the idea of returning in person.
While some companies have found success in remote events, panelists said, it isn't equivalent to standing shoulder-to-shoulder with friends and strangers on the concert hall floor as they're experiencing their favorite artists.

"I'm looking forward for live to come back," said Robert Ellin, founder, CEO and chairman of LiveXLive.
LiveXLive will be testing the waters for its return to live events in June with an in-person matchup in Miami called "Social Gloves," which will pit YouTubers against TikTokers in the boxing ring. It will also be livestreamed.
VidCon will return as a live event in October in Anaheim. It's also selling digital tickets for remote access.
"I know they're going to enjoy the experience so much they're going to want to go to a VidCon somewhere else around the world when it comes near them in '22 or '23," Jim Louderback, GM and senior vice president of VidCon at Viacom, said of at-home viewers.
Ellin said he feels like we are moving into the Roaring 20s based on his experience of the excitement in Miami.
"We're all in the digital space right now," he said. "No matter what we do, the live experience is nothing like it. You're actually interacting with people and so there's going to be audiences."
In Los Angeles, SoFi stadium will host Vaxx Live on May 8, a charity concert featuring Selena Gomez. Organizers said it will host thousands of fully vaccinated frontline health care and essential workers.
Even as things return, more or less, to normal, industry insiders say the future live events will use more technology than it once did, including touchless purchasing at the ticket booth and concession stand, as well as more virtual and augmented reality experiences.
Louderback said at VidCon they're thinking of ways to incorporate those technologies, maybe a scavenger hunt or secret party through AR.
"I think there's really creative unique ways to integrate them," he said. "I think we all have to be thinking about those and those special ways to make it more interesting," he said.
Ellin said Social Gloves will feature NFTs in the form of a digital card, but also a physical card.
"As you can touch it and feel it, you're going to want to really have a responsibility of protecting those assets long term," he said.
When it comes to touchless technology at venues or processes like mobile ordering and individual packaging, Wroan said it might seem cumbersome and costly upfront, but it will put more people in seats.
"I think, once they're up and running, we're actually going to be more efficient — probably in the long run, better," she said. "Part of it, too, is just people feeling confident and safe to get off the couch and come experience a live event."
Snap Inc's AR Play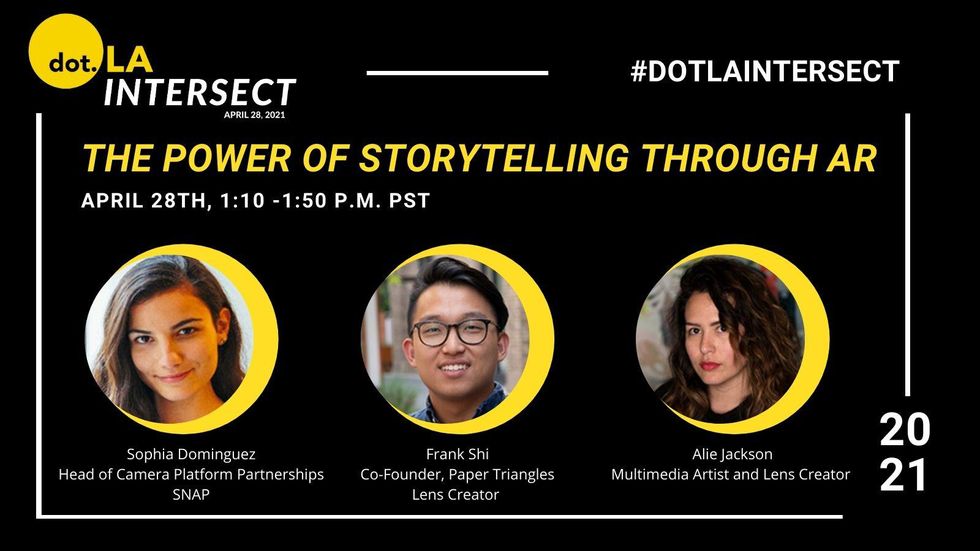 Snap Inc. is placing big bets on AR technology.
Last year, it announced a $3.5 million fund for augmented reality (AR) creators building their own lenses for the app.
---
The fund will help the Santa Monica-based company keep products fresh for its 280 million users and potentially reel in big revenue for developers and artists like Frank Shi, who co-founded a boutique AR studio called Paper Triangles.
But perhaps most importantly, it feeds Snap's advertising deals as brands look for new ways to sell products.
Shi remembers the first time he showed Crocs how to use Snap's AR try-on feature, which lets users step into shoes and clothes virtually.
"That experience to us was magical," Shi said. "I think when it comes to brands, they're a little hesitant at first, but once they see the magic...how easy it is to use AR, their eyes kind of twinkle."
As advertising remains a key component of Snap's business model, AR represents a natural avenue for companies scouting new customers. Fashion-oriented AR is a promising market given how shopping habits have moved online since the pandemic. Last month, Snap acquired FitAnalytics to help shoppers find the right clothing sizes.
"Before, it was a question of who's using AR," said Sophia Dominguez, who heads camera platform partnerships for Snap. "Brands have seen the value."
During its first quarter Q1 earnings call last week, Snap focused on two of its software development kits — Camera Kit and Lens Studio — and its community of "lens creators" like Shi who get early access to AR tools, training and support.
"Those who want to build AR on Snap," Dominquez said, "we hear you and we're looking for more ways to create streamlined sources of monetization."
How SportsTech is Remaking the Game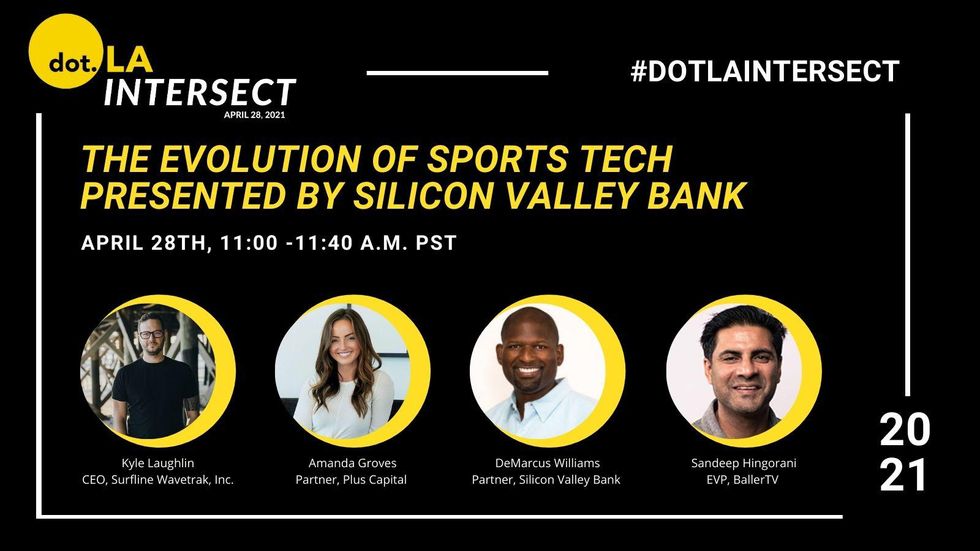 Athletes are moving from the court or the playing field into boardrooms. Increasingly they are shunning traditional endorsements for a stake in startups and other companies. It comes amid rapid-fire changes in sports tech and is altering the landscape for both investors and founders.
---
"What makes [athletes] really, really interesting partners is not only their ability to command an audience with their social following or their conversations on the court and in interviews and whatnot, but also their ability to support business development," said Amanda Groves, a partner at Plus Capital. The Marina del Rey-based venture advisory firm helps celebrities across entertainment and sports facilitate investments and equity-based partnerships.
Groves said athletes are particularly good storytellers and team players who are passionate about their underlying investments and can tell a complicated story in a way that's approachable and interesting for the consumer.
"It's not just a service day to go do this photoshoot to support a product line. It's like, 'this is my baby and I want to help grow it and so I'm going to give it to all my friends and I'm going to to talk about it every chance I get'," she said.
DeMarcus Williams, a partner at Silicon Valley Bank, which supports early stage entrepreneurs and VC firms, said athletes are cultural influencers, using NBA legend Michael Jordan as an example.
"I would say for startups that are pursuing athletes, it's really important that you really sit down and understand what they're passionate about and appeal to that passion point," Williams said.
Athletes' journeys through training from a young age to achieving success at a professional level is similar to the growth startups face, Groves said.
These changes are unfolding as the technology people use to interact with sports is changing.
For instance, the panelists think bite-sized highlight clips will be key to delivering sports that air on traditional regional networks.
Williams said he thinks these networks will still be around for the next 20 to 30 years, but he used the example of his 8-year-old son to highlight how younger audiences want to engage with sports.
"Can he sit down and watch a game for its entirety for three hours? No, for an hour, no, for 30 minutes, maybe, 15, maybe," he said. "A lot of these sports leaders and sports leagues, they're going to have to meet their audience where they are."
Kyle Laughlin, CEO of Surfline Wavetrak, Inc., a Huntington Beach-based company that specializes in surf forecasting and surf reports, said the World Surf League has demonstrated how to use digital platforms.
"I think there's a real range from a league perspective, from the little niche league to the mass, that is embracing technology to engage ether fans in new and interesting ways from both an athlete and a technology perspective," he said.
But it's not only in professional sports that tech is altering viewership. Pasadena-based BallerTV live streams and shows replays of youth basketball and volleyball, mainly targeting the audience of parents who can't make it to their kid's games. Since being founded in 2016, it has broadcasted more than 500,000 games, typically showing 10,000 games each weekend.
It is looking to expand into different vertices with the launch of youth soccer this summer.
"In this industry, we like to say that we're sort of first to market or category definers with respect to video at scale in this market," said Sandeep Hingorani, EVP, Founding Team at BallerTV.
PlayVS CEO Delane Parnell Has Ambitions Beyond HS, College Esports
Founder and CEO of PlayVS Delane Parnell was living in Detroit and developing the idea for his company, when he had a chance meeting at South by Southwest with Peter Pham, co-founder of Santa Monica venture fund Science Inc.
Darnell recounted that Pham encouraged him to come to L.A., saying 'You can be a millionaire in Detroit or a billionaire in L.A., but don't waste my time.'
The startup has been on a remarkable ascendency since.
PlayVS has raised $107 million since it entered the esports marketplace for high school teams in 2018 and now 43% of all high schools in the country have an esports team, playing Fortnite, SMITE, League of Legends and other games using the PlayVS platform.
It expanded into the college market last year and now has 30% of colleges in the country on the platform.
"We wanted to build an environment to actually reengage and reactivate that community," he said.
While there are only 1,000 professional gamers in North America, there are 2.8 billion gamers globally, many of whom don't have aspirations to become professional. Parnell wanted to tap into that market starting with high schoolers, who sometimes are prevented from playing because they are under 18.
He said the beauty of amateur esports is "there's more gamers who care about actionality and don't necessarily care or have aspirations of going pro, and so they just want to play their favorite game at the time with their friends and teammates."
Eventually he'd like to expand, building PlayVS digital playground beyond school sports.
"I still want to build the digital playground in which every gamer can compete whether they're high school-aged or college-aged or in their 40s in any sort of context of competition," he said.
But, Parnell said, the company relies on partnerships with game publishers, who drive the content.
"We don't just add any game to our platform," he said. "We're really thoughtful in which titles we decide to partner with and integrate with."
NFTs Are 'No Get Quick Rich Scheme'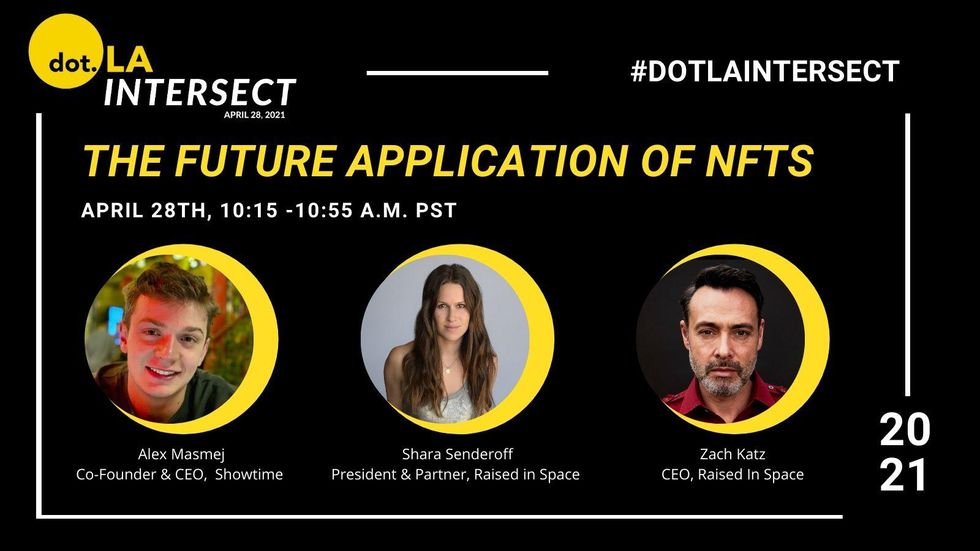 The underpinning of the hottest new trend, NFTs or "non-fungible tokens," is blockchain and it's here to stay.
At least in the eyes of Zach Katz, CEO of the music-tech investment firm Raised in Space.
"Blockchain is finally finding its footing in supporting something that fans and artists have wanted to do for a long time," Katz said.
As the pandemic reshaped how businesses and creatives made money, NFTs have boomed as a new market for digital commerce. Artists and musicians can now build new and profitable relationships with fans — ones that do away with "traditional financing" they once relied upon, he said.
NFT sales have spiked in the first three months of the year. And artists and creators are looking at new ways to use the tokens to provide fans exclusive, paid experiences.
"Graphic artists and 3D designers now have a way to monetize their creativity and monetize the art that had been previously really, really hard to sell," added Shara Senderoff, president and partner at Raised in Space.
But in the world of NFTs, "there's no get quick rich scheme," Senderoff said. "This is about being able to show your loyalty and follow the people you admire and respect."
And the environmental consequences are looming.
"When you're putting in that level of energy and using that level of computing power at scale, it's absolutely doing something," Senderoff said about the climate change risks of blockchain technology. "Entrepreneurs need to be accountable and responsible for what the products they create are doing."
​'It's About Reading The Room': How Kevin Hart's LOL Connects with Audiences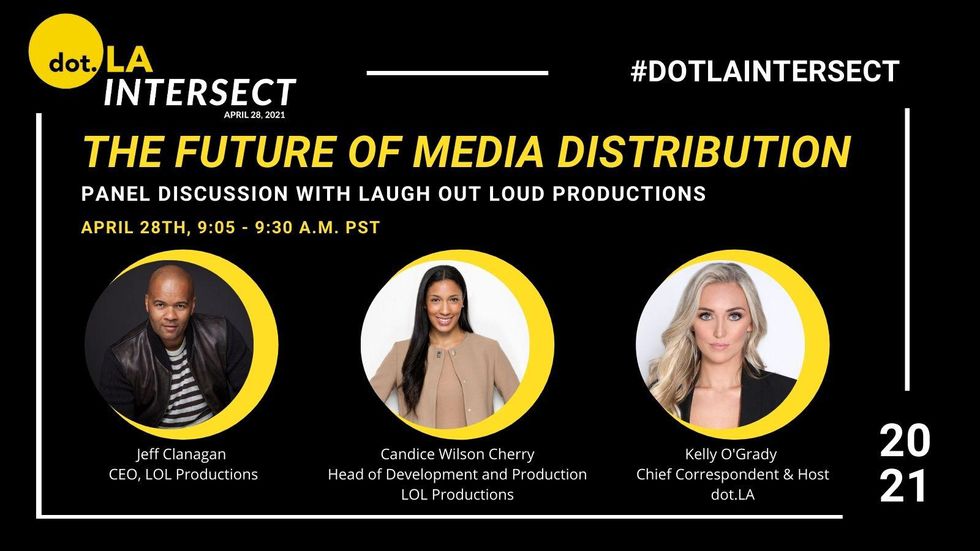 Created by comic Kevin Hart, the four-year-old startup Laugh Out Loud, or LOL, is quickly becoming a force, carving out its own space for comedy across multiple platforms.
The company, which originally began as a joint venture between Hart and Lionsgate, now has a deal with NBCUniversal and estimates it reaches over 100 million people on streaming and audio platforms with original scripted and unscripted series, stand-up specials, live broadcasts and other events.
Last year, it inked a deal with Snapchat for "Coach Kev," a show in which the comedian doles out wisdom and advice. The move pushed LOL's content further across media channels having already been on Roku Channel, ViacomCBS's PlutoTV, SiriusXM and YouTube. It has also given an expansive platform to comedians of color.
"An entertainment media company, you have to be involved with tech," said CEO Jeff Clanagan. "You have to embrace tech because the worldwide consumer accesses content through technology."
That's become key as demographic shifts have been playing out in media. Gen Z, for instance, would rather scroll through social media, play video games and stream music than watch TV or catch a film.
"Comedy is about keeping your finger on the pulse," said Candice Wilson Cherry, the company's head of development and production. "It's about reading the room, reading the cultures, seeing what's changing and it's changing so quickly."
Sam Blake
NFTs, or non-fungible tokens, have exploded in popularity in 2021, but what's hype, and what's here to stay? That's the main question dot.LA will be exploring with a panel of experts during one session of our inaugural Intersect conference this Wednesday.
NFTs have helped create scarcity among digital assets. Consider a photo, GIF, video or any other type of online item: previously these could be endlessly copied, with limited ability to reliably distinguish the copies from the original. Using blockchain, an NFT injects scarcity by serving as a unique, traceable certificate of ownership of that digital asset.
Sarah Favot
Favot is an award-winning journalist and adjunct instructor at USC's Annenberg School for Communication and Journalism. She previously was an investigative and data reporter at national education news site The 74 and local news site LA School Report. She's also worked at the Los Angeles Daily News. She was a Livingston Award finalist in 2011 and holds a Master's degree in journalism from Boston University and BA from the University of Windsor in Ontario, Canada.
Francesca Billington
Francesca Billington is a freelance reporter. Prior to that, she was a general assignment reporter for dot.LA and has also reported for KCRW, the Santa Monica Daily Press and local publications in New Jersey. She graduated from Princeton in 2019 with a degree in anthropology.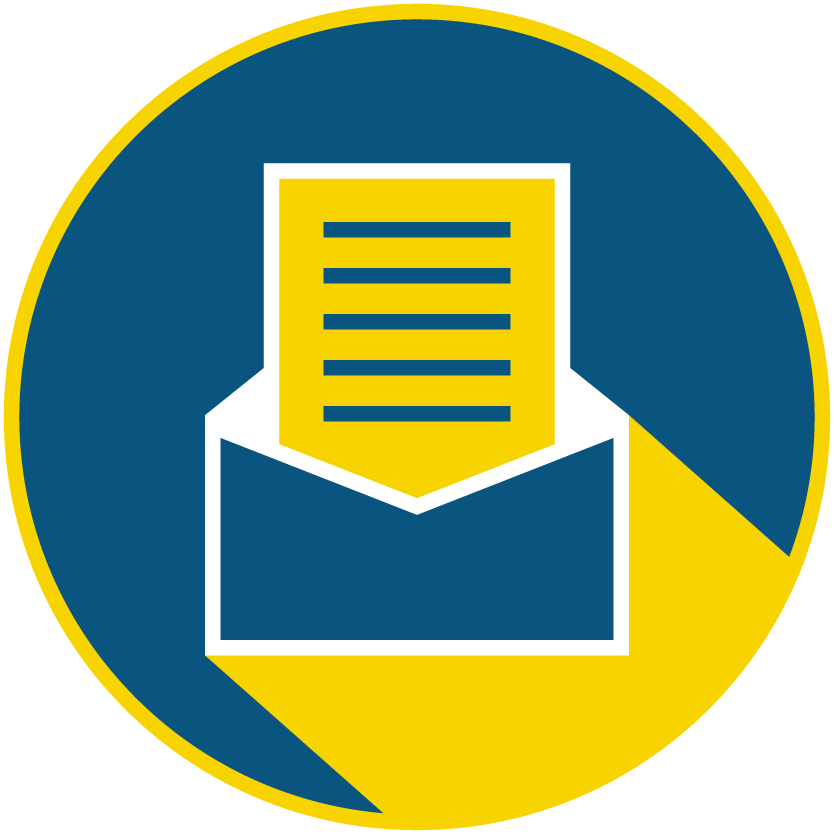 Subscribe to our newsletter to catch every headline.
Kristin Snyder
Kristin Snyder is an editorial intern for dot.la. She previously interned with Tiger Oak Media and led the arts section for UCLA's Daily Bruin.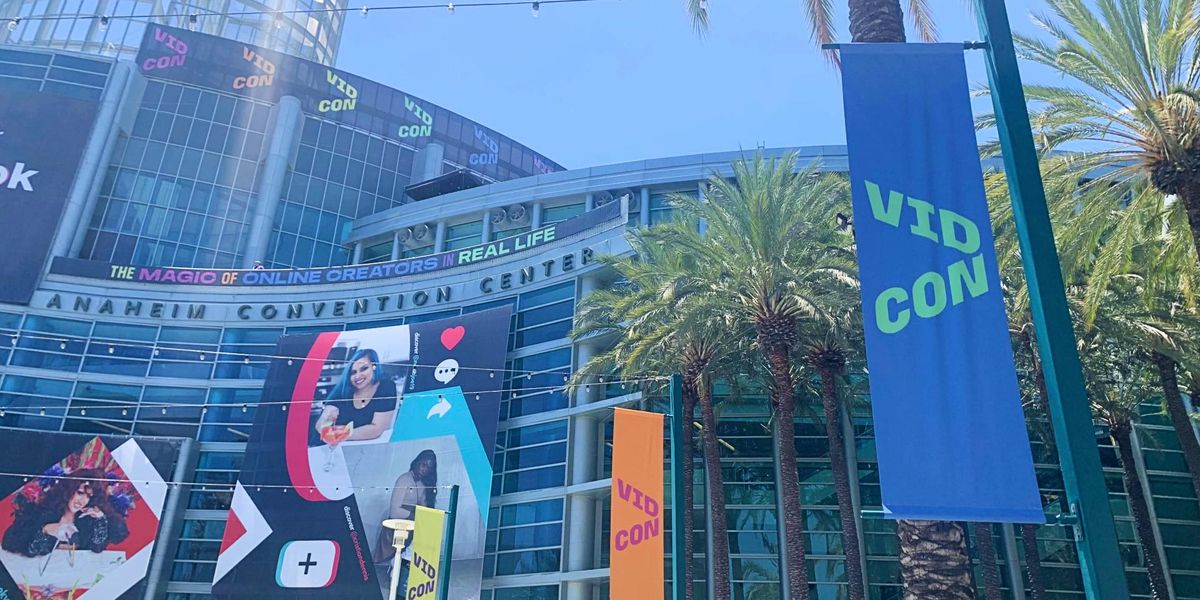 Photo by Kristin Snyder
The creator economy is the bedrock of this week's VidCon convention, which is drawing creators, companies, investors and fans alike to Anaheim to discuss the rapidly growing realm of digital content and entertainment.
To discuss how investors, in particular, are viewing the booming creator landscape, Thursday's "Betting Big on the Creator Economy" panel featured the likes of MaC Venture Capital partner Zhenni Liu, Investcorp managing director Anand Radhakrishnan, Team8 Fintech managing partner Yuval Tal and Paladin co-founder and CEO James Creech.
Liu said that her Los Angeles-based VC firm is paying closer attention to the influence that creators are having on how consumers spend their time and money. She cited the recent "healthy Coke" viral trend, in which people mix balsamic vinegar and seltzer water as a soda alternative, as an example—citing how the number of people who have viewed the original TikTok video that set off the craze surpasses the Coca-Cola TikTok account's number of followers.
This growing influence stems from the surging number of creators, Radhakrishnan said. With the pandemic forcing many to reconsider their career paths, he said people now view content creation as a legitimate professional route—quipping that these days, more children want to be YouTube stars than astronauts.
"As an older person, I thought this was the downfall of Western civilization," the Investcorp managing director said. "At the end of the day, I think it reflects that this is real—and as an investor, we're looking at ways to invest in the next great economies."
Creech said that the growing creator sector rests on three main pillars: content creation, audience growth and monetization. The constant evolution of creator platforms does present a challenge for investors, however, with Liu noting that more creators are looking to Web3 as an alternative to traditional outlets often offering a smaller slice of revenues.
"As a result, we're seeing creators who can't figure out how to build their audience, monetize and distribute," Liu said. "With Web3, this opens up a new opportunity. There's a lot of chaos, but chaos provides the opportunity for creators to rise up."
Additionally, the shift toward short-form content means that more investment dollars will be redirected away from longer-form shows and films, Tal observed. And even with an increasingly likely recession on the horizon—one that already appears to be hitting the creator economy, as well as the wider tech, startup and venture capital sectors—Tal and the other panelists remained optimistic about the creator economy's prospects moving forward.
"It is almost winter-agnostic," Tal said. "The shift [toward the creator economy] is so massive that no [economic] winter can slow it down."
Kristin Snyder
Kristin Snyder is an editorial intern for dot.la. She previously interned with Tiger Oak Media and led the arts section for UCLA's Daily Bruin.
Christian Hetrick
Christian Hetrick is dot.LA's Entertainment Tech Reporter. He was formerly a business reporter for the Philadelphia Inquirer and reported on New Jersey politics for the Observer and the Press of Atlantic City.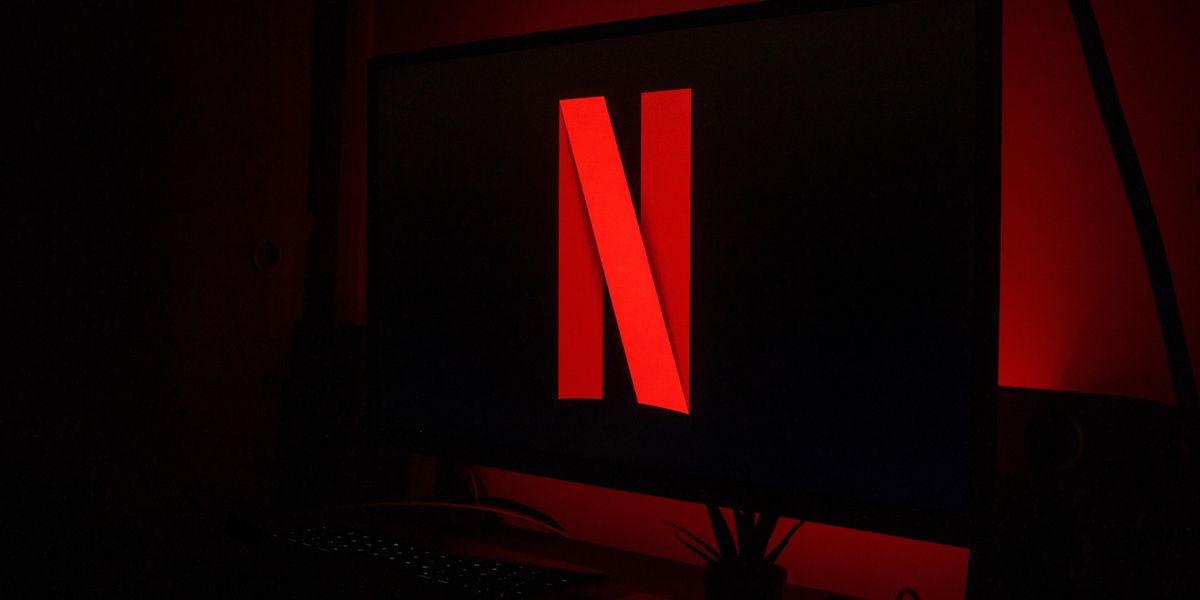 Netflix has imposed its second round of layoffs in less than a month, cutting another 300 people from its staff.
"Today we sadly let go of around 300 employees," a Netflix spokesperson confirmed to dot.LA. "While we continue to invest significantly in the business, we made these adjustments so that our costs are growing in line with our slower revenue growth."
The latest cuts amount to roughly 3% of Netflix's workforce, which stood at more than 11,000 people at the end of 2021. The news comes after Variety reported on Monday that the company, which already slashed 150 positions across its organization last month, would be making another comparable round of cuts by the end of this week. Thursday's staff reductions impact numerous different teams located mostly in the U.S., according to the company.
Netflix has seen its stock price plummet 70% this year—thanks in no small part to a disastrous first-quarter earnings report which revealed that it lost 200,000 subscribers during the period and expects to lose another 2 million in the current second quarter. The streamer has blamed heightened competition, password sharing and Russia's invasion of Ukraine among the headwinds facing its business.
On Netflix's quarterly earnings call in April, CFO Spencer Neumann said that the company would look to "protect our operating margins" over the next two years by "pulling back on some of our spend growth across both content and non-content spend." Netflix began cutting costs a few weeks later—laying off about 25 people in its marketing division, including at its editorial website Tudum.
Christian Hetrick
Christian Hetrick is dot.LA's Entertainment Tech Reporter. He was formerly a business reporter for the Philadelphia Inquirer and reported on New Jersey politics for the Observer and the Press of Atlantic City.
Maylin Tu
Maylin Tu is a freelance writer who lives in L.A. She writes about scooters, bikes and micro-mobility. Find her hovering by the cheese at your next local tech mixer.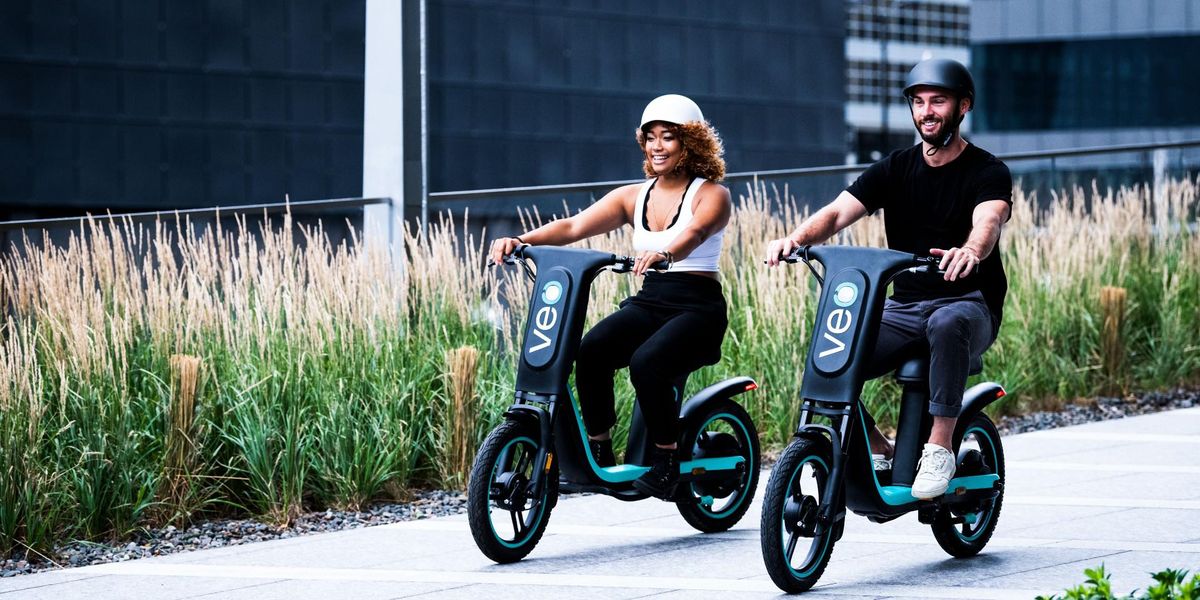 Image courtesy of Veo
Three months after opening its new headquarters in Santa Monica, micromobility startup Veo is expanding its fleet and its footprint. As of last week, riders have been able to cross the municipal boundary between Santa Monica and L.A. and take trips north to Will Rogers State Beach, south to Marina Del Rey and east to Mar Vista.

"It's good to see more people able to actually commute from Santa Monica to a nearby neighborhood…because in the past, we [did] see a lot of people stopped at the boundary," said Veo CEO Candice Xie.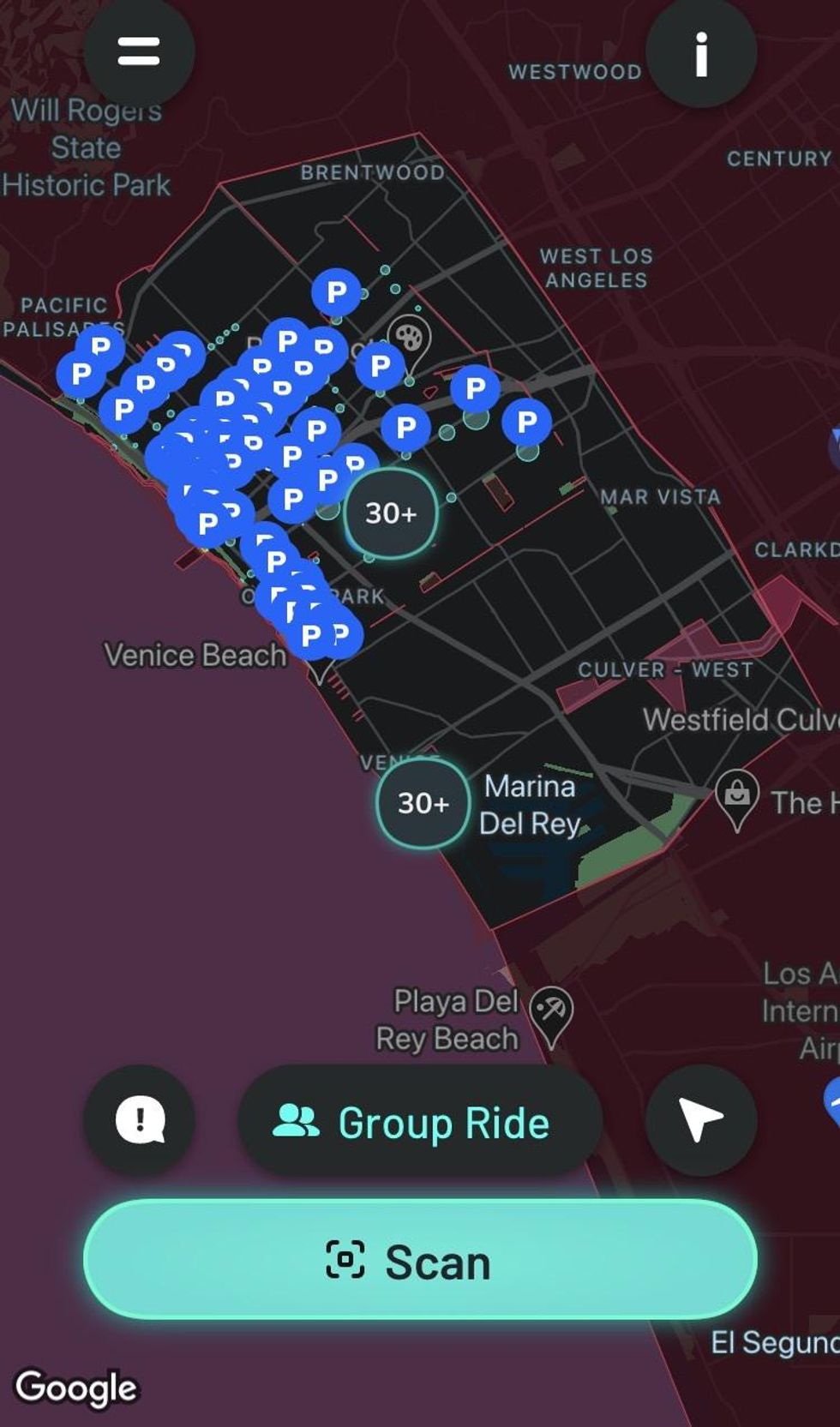 A screenshot shows Veo scooters' new availability on the west side of the city of L.A.
Still, riders will not be able to ride all through the city of L.A. The city of L.A. has only granted them permits for 500 vehicles. Xie said they're focusing on expanding the boundaries of where their mostly Santa Monica-based users are already indicating they want to ride.
As part of the expansion, the company is adding a mixed fleet of 400 e-bikes and 100 standing scooters.
Enterprising riders who venture beyond the new, expanded geofenced zone can expect to receive a warning text message and for their vehicle to come to a slow stop. In addition, they will not be allowed to leave the e-scooter or e-bike outside of the zone without incurring a penalty that starts at $15.
Currently, it costs riders $1 to unlock and $0.33 cents per minute to ride (plus tax and fees). Residents of Santa Monica and Los Angeles who qualify can apply to ride at a reduced rate through Veo Access, where riders pay $5 per month for unlimited 30 minute rides.

Xie said that the permit approval process for the city of L.A. took longer than originally anticipated and that this new expansion will happen in phases, with the next phase anticipated in two to three months.

Veo is the seventh micromobility operator currently permitted in the city of Los Angeles, joining rivals Bird, Lime, Wheels, LINK (Superpedestrian), Lyft and Spin.
Veo's expansion comes at a precarious time for the shared micromobility market. Earlier this month, Santa Monica-based Bird laid off 23% of its staff. Layoffs were also reported at both Superpedestrian and Voi this week.
However, Xie said that Veo is doubling down on both the greater L.A. area and California as a whole, as it recently launched in Berkeley and intends to move into Santa Clara and San Jose soon. As other companies lay off workers in pursuit of profitability, Xie said Veo is expanding.

"We're still hiring from the community and want to increase our exposure and also have more local talent join us."
Correction: An earlier version of this post stated that Veo vehicles were already available in Santa Clara.
Maylin Tu
Maylin Tu is a freelance writer who lives in L.A. She writes about scooters, bikes and micro-mobility. Find her hovering by the cheese at your next local tech mixer.