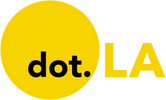 Get in the KNOW  
  on LA Startups & Tech  
X
Sam Blake
Sam primarily covers entertainment and media for dot.LA. Previously he was Marjorie Deane Fellow at The Economist, where he wrote for the business and finance sections of the print edition. He has also worked at the XPRIZE Foundation, U.S. Government Accountability Office, KCRW, and MLB Advanced Media (now Disney Streaming Services). He holds an MBA from UCLA Anderson, an MPP from UCLA Luskin and a BA in History from University of Michigan. Email him at samblake@dot.LA and find him on Twitter @hisamblake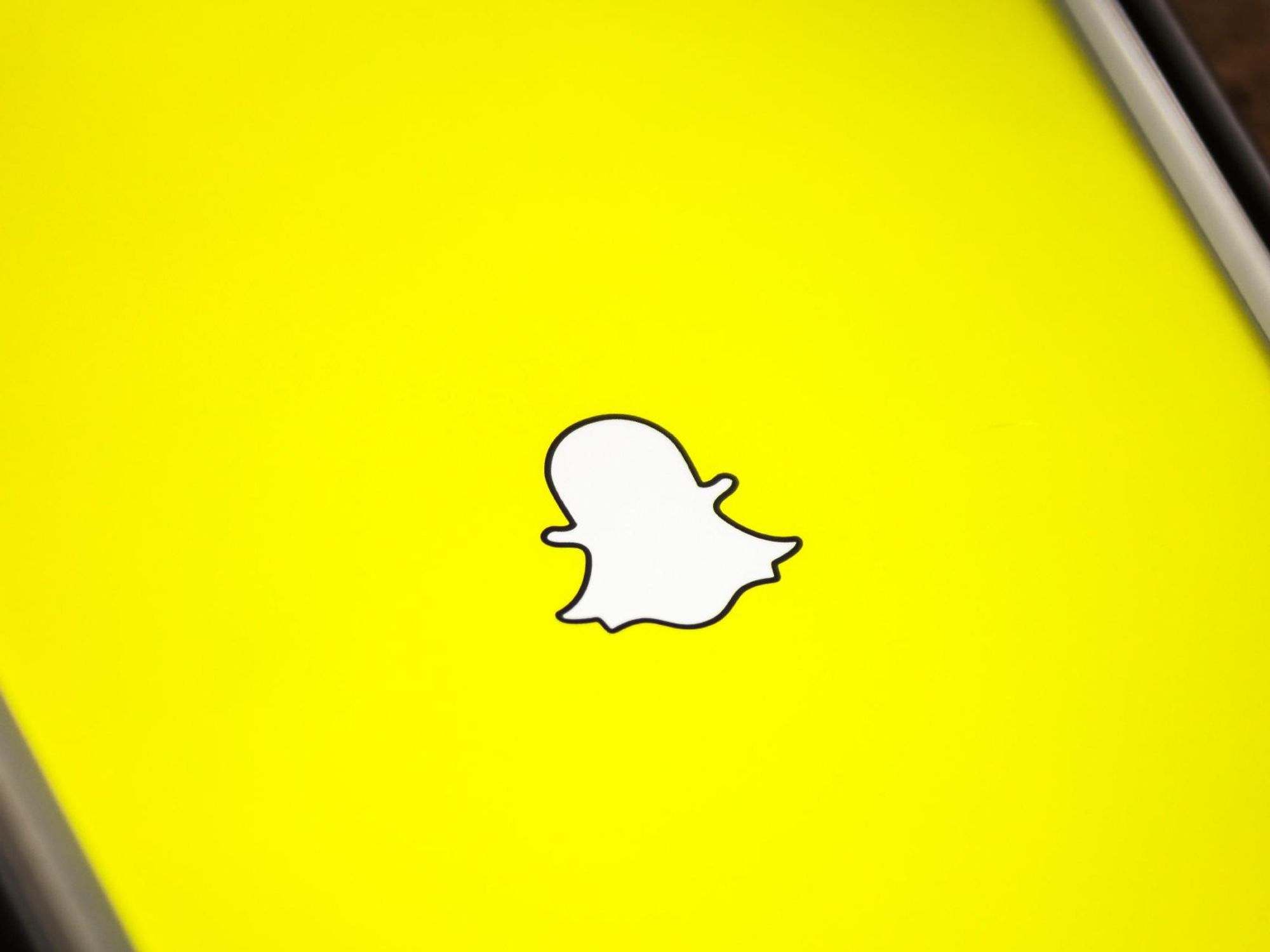 Snap grew faster year-over-year in the first quarter this year than it has in any of the previous twelve quarters, in terms of both revenue and users.
In its Q1 earnings call, the Santa Monica-based company — Snapchat's parent company — reported its daily active user count grew to 280 million, up 22% year-over-year, while revenues increased 66%, to $770 million. Both figures surpassed Wall Street's expectations.
---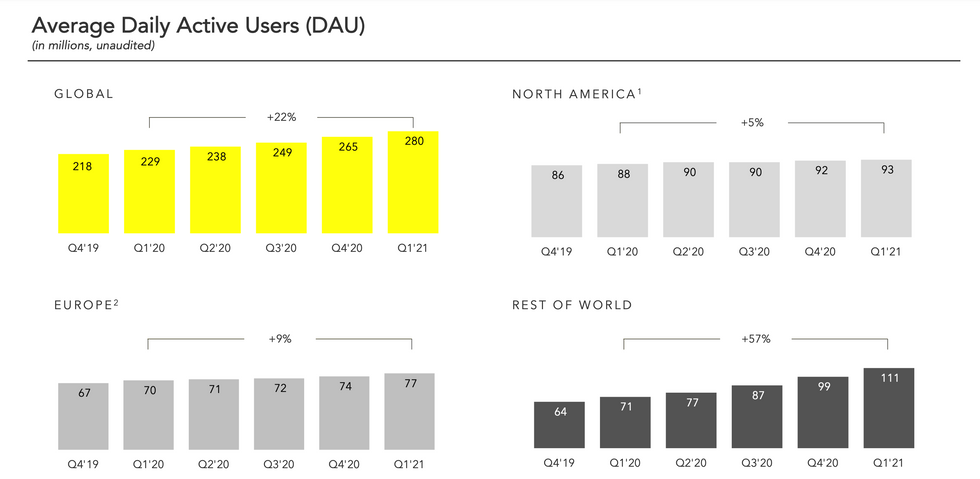 Snap's daily active user count grew to 280 million, up 22% year-over-year.
In the near term, Snap expects to be able to drive further growth with advertisements that appear in between the disappearing messages that Snapchat users send to each other, and alongside the curated content they watch on Snapchat's Discover platform.

But Snap's big bet is on augmented reality. Executives provided details Thursday on the company's AR strategy. In essence, Snap is aiming to grow AR within and outside its flagship app, building awareness and interest among users and advertisers, and ultimately driving them to spend time and money on the app.
One pillar of that strategy is to incorporate its AR technology into external companies' products, through Camera Kit and Lens Studio, two of its software development kits.
"We are excited to expand our AR capabilities to the Samsung native camera on the latest Galaxy A series, which extends the reach of lenses to a much larger global audience," chief executive Evan Spiegel said in prepared remarks Thursday.
The company also said that, for the first time, a majority of its users used the Android version of its Snapchat app. That's partly a reflection of the company's disproportionate growth in markets outside of North America and Europe, where Android phones are far more popular than the iPhone.
In March, 125 million people used Spotlight, the TikTok-like video curation feature Snapchat launched late last year.
"We are also expanding the reach of Lens Studio through partners like Moj, one of India's top short video apps, who leverage our augmented reality platform by implementing CameraKit in their own application," Spiegel added.

As to how this ultimately benefits Snap, Spiegel said, "the more that we can extend augmented reality into different cameras and other services that people use, the more they can try it out, find out how fun it is, realize the power of augmented reality and then ultimately hopefully come to Snapchat for a much bigger selection of our lenses and to really engage with our entire lens creator community."
That speaks to the other pillar of Snap's strategy, which is its community of "lens creators." These creatives often receive early access to AR tools, training and support, through Snap's Yellow Collabs program and others.
"It's still very, very early for augmented reality advertising and for businesses as a whole to understand how it can really drive results for them," Spiegel said. "One of the ways that we're [driving businesses' familiarity with AR] is helping to connect them with creators. There are now thousands and thousands of people around the world making incredible AR experiences and they can work very closely with brands to bring their ideas to life."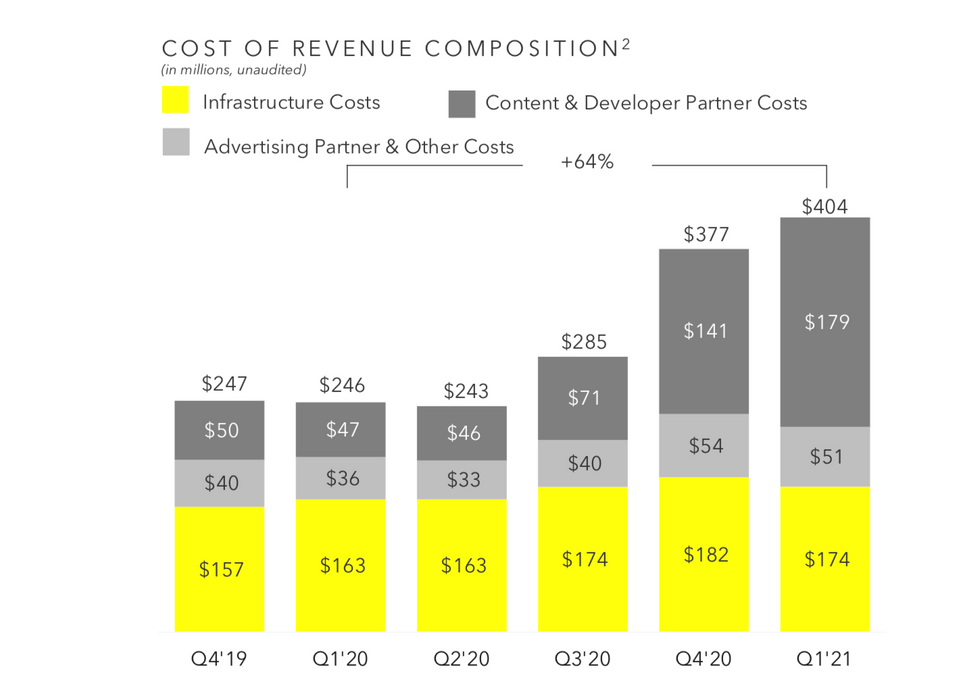 Snap, Inc. has been spending big to develop its partner and creator community.
Chief Business Officer Jeremi Gorman said the pandemic has forced businesses to be more open to experimenting AR advertising, and added that features like virtual try-ons can help reduce the likelihood of product returns. Snap acquired FitAnalytics in March to help users find the right-sized clothing, remotely, and on Thursday announced its intentions to double-down on fashion-oriented AR.

"What we are focused on is tailoring our solution for apparel and accessories, as it's the largest shopping category, by far, among U.S. teenagers," Gorman said.
Gorman also said Snap sees further AR opportunities for brands in many other industries, including travel, entertainment and automotive.
"As shopping online continues to accelerate, we just believe there's a massive untapped opportunity for AR," he added.
Snap, which launched in 2011 and went public in 2017, is still not profitable. It has reduced its quarterly losses, however, to $286.9 million in the first quarter compared to $305.9 million in the same period last year.
Snap executives have previously gushed at the possibilities of blending AR advertising with its Map feature, which Chief Financial Officer Derek Anderson has called a "multibillion dollar opportunity."
Further on the horizon, Spiegel said he sees Snap's AR ambitions extending beyond the confines of a smartphone. Rumblings have emerged that Snap, along with Facebook and Apple, have been investing in AR hardware.
"The promise of augmented reality is that you can interact with computing in a way that's similar to how you interact with the physical world around you," Spiegel said. "As we think about the future of our platform overall, experimenting with hardware informs that software roadmap and helps us think about what we need to be building over the next several years as we work towards this vision for a new hardware platform that brings AR to life in a totally different way."
Since the first quarter of 2020, Snap has grown its user base outside of its two key markets by 57%, compared to 9% in Europe and 5% in North America. Monetization in these international markets is weaker, however, with revenues having grown 46% over the same time period, compared to 49% in Europe and 75% in North America.
Shares were up as much as 6.5% in after-hours trading, following a slight dip earlier in the day.
Sam Blake
Sam primarily covers entertainment and media for dot.LA. Previously he was Marjorie Deane Fellow at The Economist, where he wrote for the business and finance sections of the print edition. He has also worked at the XPRIZE Foundation, U.S. Government Accountability Office, KCRW, and MLB Advanced Media (now Disney Streaming Services). He holds an MBA from UCLA Anderson, an MPP from UCLA Luskin and a BA in History from University of Michigan. Email him at samblake@dot.LA and find him on Twitter @hisamblake
https://twitter.com/hisamblake
samblake@dot.la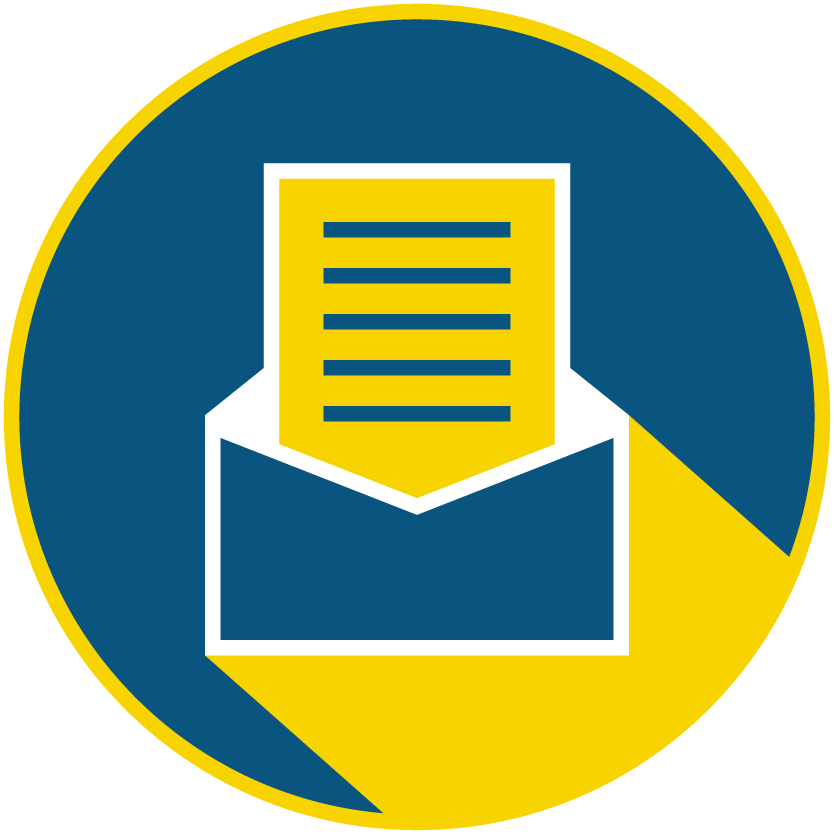 Subscribe to our newsletter to catch every headline.
Kristin Snyder
Kristin Snyder is an editorial intern for dot.la. She previously interned with Tiger Oak Media and led the arts section for UCLA's Daily Bruin.
TikTok parent company ByteDance's big bet on mobile gaming is paying off.
The Chinese tech giant's growing portfolio of mobile games has brought in more than $1 billion in revenue over the past 12 months, according to a report by data analytics company Sensor Tower, which examined player spending from Apple's App Store and Google Play dating back to June 2021.
ByteDance has invested heavily in gaming in recent years, establishing its Nuverse game development and publishing unit in-house and acquiring other gaming companies. Those investments have yielded successes like its most downloaded and most lucrative title, "Mobile Legends: Bang Bang," which generated 78 million downloads and $318 million in revenue in the past year.
While the company's mobile gaming revenues climbed 16% year-on-year, it still has some way to go before catching up with Chinese industry giants like Tencent and NetEase. Those firms' mobile gaming revenues hit $7.9 billion and $3.1 billion, respectively, in the same period, according to Sensor Tower data cited by CNBC.
Still, ByteDance's growth indicates that it is becoming a major player in the industry. "It's built up its games operations so quickly that it's already becoming a significant mobile games publisher, particularly in China and Asia," Sensor Tower Mobile Insights Strategist Craig Chapple told CNBC. "It has a long way to go to catch up with heavyweights like NetEase and Tencent, of course, but it's moving in the right direction."
Sensor Tower noted that ByteDance's largest gaming market was Japan, which accounted for roughly one-third of its total mobile gaming revenue and was followed by China and the U.S. According to CNBC, ByteDance has needed to grow its gaming platform outside of its home country due to China's regulations around the industry, which have included restricting the time that children can play online games and only recently lifting a freeze on the monetization of games.
It is still unclear whether ByteDance will extend its gaming strategy to TikTok, which is working to solidify itself as an entertainment platform. The Culver City-based video-sharing app denied a report last month that it was testing games on the app in Southeast Asia, but was not drawn on whether it would expand into gaming in the future.
Gaming has increasingly drawn the attention of tech and entertainment companies like Netflix, which has committed to
growing
its
library
of
titles
amid its challenges in
holding onto subscribers
. The streaming giant's gaming push has thus far earned it
13 million global downloads
, according to Sensor Tower.
Kristin Snyder
Kristin Snyder is an editorial intern for dot.la. She previously interned with Tiger Oak Media and led the arts section for UCLA's Daily Bruin.
Christian Hetrick
Christian Hetrick is dot.LA's Entertainment Tech Reporter. He was formerly a business reporter for the Philadelphia Inquirer and reported on New Jersey politics for the Observer and the Press of Atlantic City.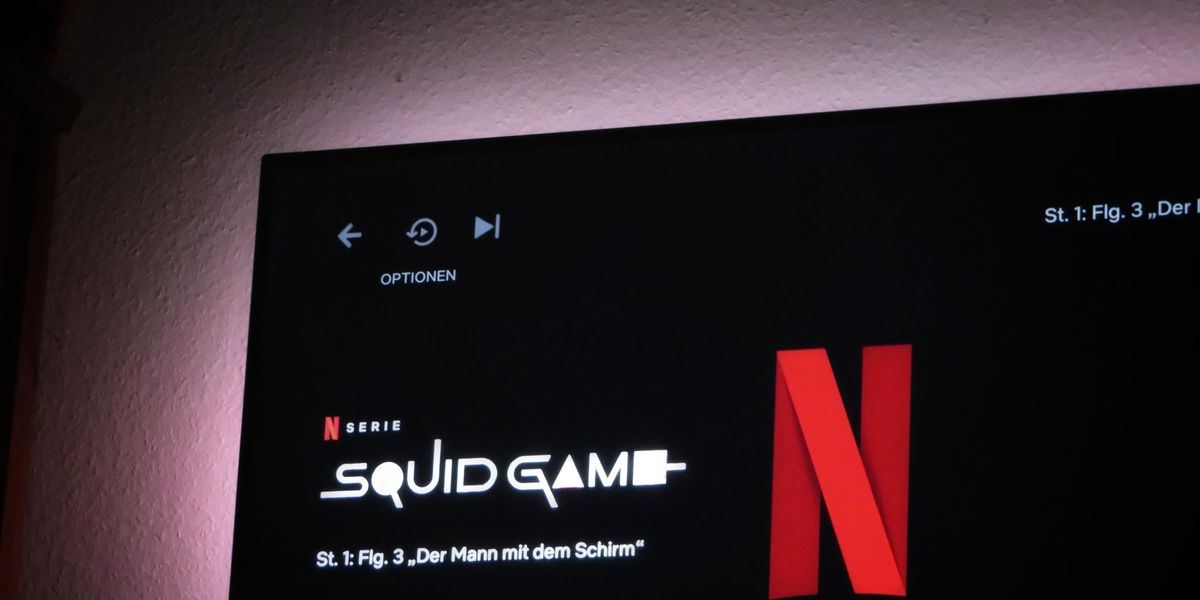 Netflix will invest more in Asia in a bid to revive its sluggish subscriber growth, betting on the lone region where the company added customers during an otherwise disappointing first quarter.
Bloomberg reported Monday that the streaming giant will grow its investment in Asia despite plans to reign in spending overall across the company. That will include financing the production of local films and series for that market, Tony Zameczkowski, Netflix's vice president of business development for Asia Pacific, told the news outlet.
The streaming service has lost roughly 70% of its market value this year, due in large part to the company losing customers for the first time in a decade last quarter. Things aren't expected to improve in the current second quarter, either with Netflix predicting a net loss of 2 million subscribers.
But Asia is the one market where Netflix has made gains this year, adding 1.1 million subscribers during the first quarter. The company will likely try to reproduce the success it found with South Korean hits like "Squid Game"—Netflix's most-watched show ever—and "Hellbound," as well as ramp up its Japanese anime portfolio.
Still, the Asia region presents political and profit challenges, such as countries seeking to restrict certain content within its borders and lower revenue per customer compared to North American subscribers, Bloomberg noted.
Facing
heightened competition
from tech and legacy media giants, Netflix is trying all sorts of things to remain atop the streaming market. It's planning to crack down on
password sharing
,
introduce advertising
and
expand into gaming
to add or hang onto paying customers.
Christian Hetrick
Christian Hetrick is dot.LA's Entertainment Tech Reporter. He was formerly a business reporter for the Philadelphia Inquirer and reported on New Jersey politics for the Observer and the Press of Atlantic City.
Christian Hetrick
Christian Hetrick is dot.LA's Entertainment Tech Reporter. He was formerly a business reporter for the Philadelphia Inquirer and reported on New Jersey politics for the Observer and the Press of Atlantic City.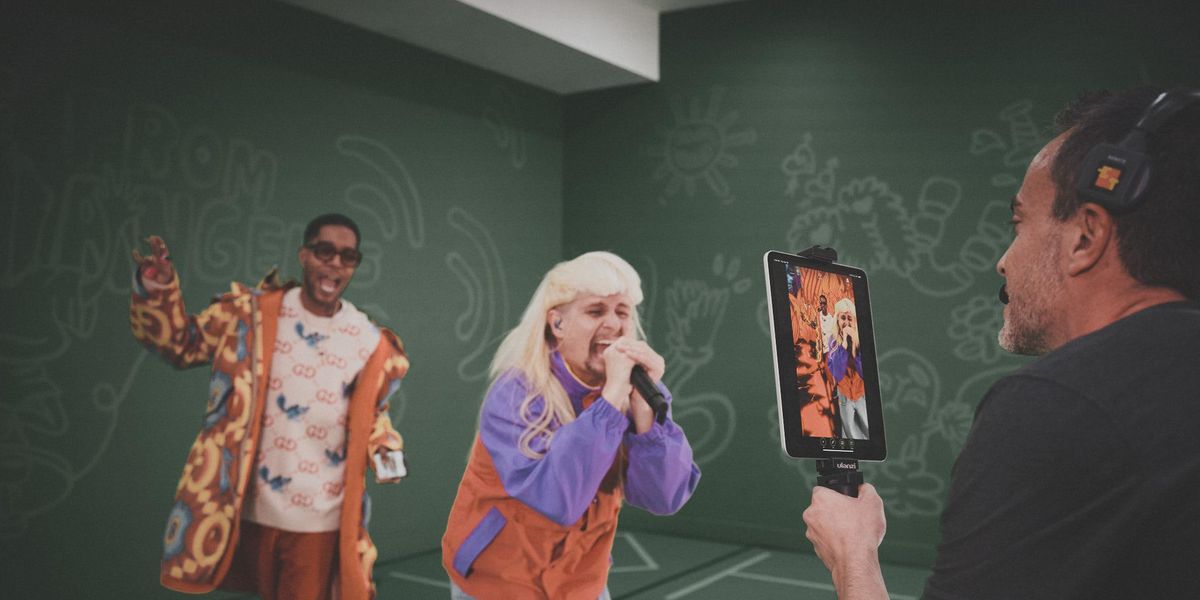 Photo courtesy of Encore
Live performance app Encore, co-founded by rapper Kid Cudi, wants to put concerts in people's pockets.
The Culver City-based company is among a bunch of virtual concert startups to emerge as the pandemic forced musicians to cancel or postpone in-person shows. But unlike competitors that are producing shows for virtual reality headsets or putting pay-per-view concerts on computers, Encore is betting fans will watch their favorite artists on smartphones. Think of it as a higher quality Instagram Live, with artists performing before augmented reality (AR) backgrounds and video chatting with fans.
A screenshot of Encore's Studio app for iPhone.
Photo courtesy of Encore
"What's disruptive about what we're doing is it is mobile live performance," Encore co-founder and CEO Jonathan Gray told dot.LA. "It's free [for the artist] in your pocket, everywhere you go. And I think that's ultimately the vision of the company."
Founded in 2020, the startup previously required artists to use both an iPad and iPhone to set up a show, with the more powerful tablets ensuring better production quality. But the iPad requirement proved to be a barrier for artists who couldn't afford one, Gray said. Encore brings artists to its physical studio to perform on a greenscreen stage, too, but the company wants Encore shows to feel less like formal productions. They'll ideally be something an artist does casually—and frequently—to engage with fans and make money in a lower stakes environment.
"The vision of the company, and the way we will get scale, is with artists doing stuff on their own," Gray said. "I think as soon as it's on your phone, as soon as you can be going live in a minute, you're totally changing what it means to go live."
Admission is cheap, but Gray said fans collectively spend a lot of money during a show. Middle-tier artists who have relatively smaller but engaged fan bases have racked up several thousand dollars during an Encore show—without booking a venue or hiring a production team.
"There's this completely untapped part of the music industry that has tons of engagement, but the engagement is on social [media]," Gray said. "Ultimately, your superfans can only stream on Spotify so many times. And even though you have super fans, how many of them are going to show up to a single city on a single night? Not that many."
The new Encore Studio App lets artists design AR stages, add custom artwork and incorporate visual effects to turn basic spaces into more visually compelling backdrops. Other features include live polls, "backstage pass" video chats, and "clap goals," in which artists can, for example, entice fans to spend more to hear new music.
Encore has raised $9 million in seed funding so far from investors like Battery Ventures, 468 Capital and Parade Ventures. The company has 14 employees and has facilitated 200 live shows since its first app went live in February. Roughly 2,000 artists have registered with Encore, which shows performers are interested but haven't tried it, Gray said. That's a big reason why the company is removing the iPad obstacle.

"You can actually get from downloading the app to having your own AR world and going live in like two minutes," Gray said. "Before—it was not two minutes."
Christian Hetrick
Christian Hetrick is dot.LA's Entertainment Tech Reporter. He was formerly a business reporter for the Philadelphia Inquirer and reported on New Jersey politics for the Observer and the Press of Atlantic City.