Snap Pledges $3.5M to Fund Augmented Reality Creators to Kick Off Its Lens Fest
Sam Blake
Sam primarily covers entertainment and media for dot.LA. Previously he was Marjorie Deane Fellow at The Economist, where he wrote for the business and finance sections of the print edition. He has also worked at the XPRIZE Foundation, U.S. Government Accountability Office, KCRW, and MLB Advanced Media (now Disney Streaming Services). He holds an MBA from UCLA Anderson, an MPP from UCLA Luskin and a BA in History from University of Michigan. Email him at samblake@dot.LA and find him on Twitter @hisamblake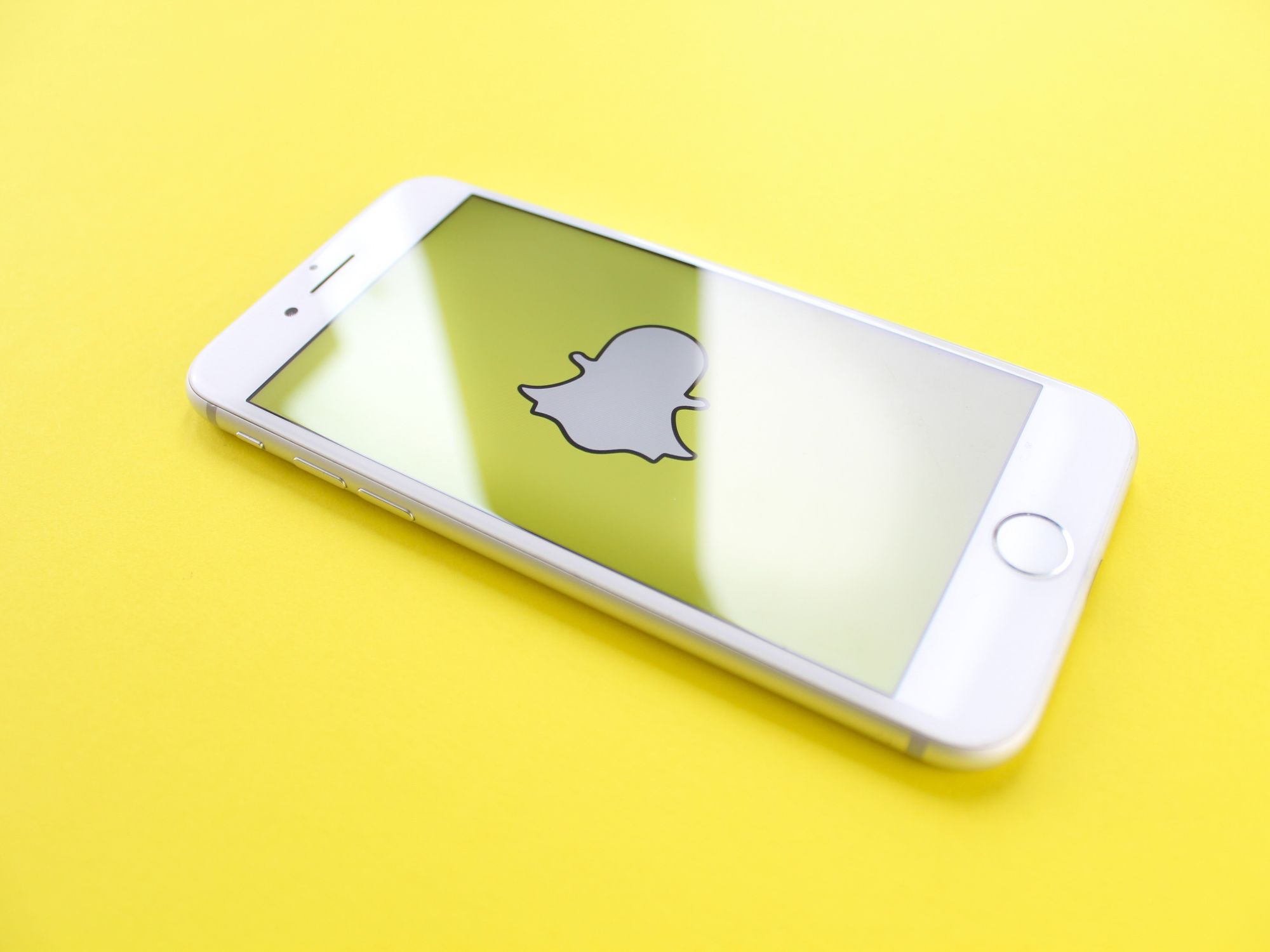 Snap's third annual Lens Fest kicked off Tuesday with a multi-million-dollar bang.
The three-day event convenes Snap's community of external lens creators who use Snap's Lens Studio development toolkit to design augmented reality (AR) filters – which Snap calls lenses – for Snapchat users. That community will be the beneficiary of Snap's announced $3.5 million investment, which will be used to "continue Snap's commitment to funding opportunities for Lens Creators." The company promised to release more details early next year.
---
This year's Lens Fest is the only to be held virtually rather than at Snap's Santa Monica office and the first that is open to the general public, rather than being invite-only.
To Clay Weishaar, an L.A.-based visual effects artist, that's a welcome change. Weishaar began tinkering around with Lens Studio shortly after it launched about three years ago, while he was working under film director Ridley Scott as part of a writers' room envisioning science-fiction concepts. During his lunch hour, Weishaar would use Lens Studio to make some of those ideas more tangible. For him, it was an eye-opening experience about the power of AR.
"Working in AR is a direct line from your imagination into the physical world," Weishaar said.
He uploaded some of his creations onto Snap but didn't think much of it until a company representative called him out of the blue and told him one of his Lenses was trending.
"I didn't even know what a 'lens' was. I was like, 'trending?'" he recounted. "I remember talking to her and learning there's this big community around lenses and the work that I create can be shared with millions of people. It was all completely new to me. From that moment on I was hooked in terms of creating lenses."
He joined Snap's Lens Creator program and accepted an invitation to the company's inaugural Lens Fest.
"I was blown away," he recalls. "As a creator in L.A., you can often feel like you're in a silo in your own world, especially in AR. What Snap did was – and I still don't know how they did this to this day because it is so authentic – they created this global community of creators from all over the world, from Germany, Japan, all over, and started getting people together who are excited about AR."
Lens Fest - Snap's Global AR Festival on Dec 8-10
The Benefits of Being a Snapchat Lens Creator
Being part of Snap's official Lens Creator community, which counts tens of thousands members who've collectively designed over 1.5 million lenses, offers several benefits to creators like Weishaar.
He says he personally doesn't focus on making money directly from his lenses but appreciates the early access that he gets to Snap's AR features. It gives him a creative leg up and, he says, enables him to design work he's proud of as an artist, like a lens that transforms L.A.'s iconic Chinese Theatre on Hollywood Boulevard into a structure with a hot dog pagoda, ice cream cone turrets, and a donut gong.
It's also helped Weishaar build a 297,000-strong global following on Instagram, which in turn has led to his designing lenses for brands. He's formed his own AR design studio, Wrld Space, and his early access to Snap's latest tools enables him to offer a valuable service to companies looking to reach Snap's audience.
"I can be working with a brand and know early what's coming out, and once it's out I can create a lens for them that uses technology that separates them from other brands," he said.
Several other L.A.-based AR studios count themselves among Snap's Lens Creator program, including Blnk and Paper Triangles.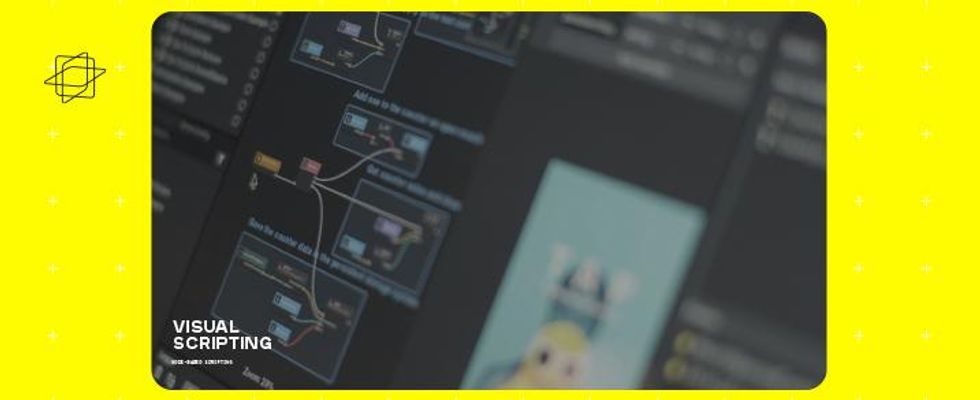 How Snap Benefits By Keeping Lens Creators Happy
For Snap, providing lens-building tools to outsiders isn't some altruistic giveaway.
"It's low-cost, differentiated content," said Laura Martin, a media analyst at boutique investment bank Needham & Co.
Low-cost content is obviously attractive to a company. But it's the differentiation – lenses are apparently harder to copy than Snap's hallmark disappearing-messages feature – that helps Snap earn money through its lenses, by attracting brands.
"You can only do a lens on Snap," Martin said. That is, brands who want to do a sponsored lens can't just go to any social platform. And Snap's readily accessible pool of lens creators makes that decision easier.
Having a trove of fun lenses also helps Snap attract and retain users. The company claimed on Tuesday that lenses made by its creator community have been viewed more than 1 trillion times. Snap has previously said that over 75% of its some 249 million daily active users use lenses every day.
That engagement drives up advertising revenues and decreases churn.
"If you keep finding cool lenses, you're more likely to go back tomorrow and the next day," Martin said. "It keeps people in the Snap ecosystem longer."
That's particularly attractive to brands who want to reach a young audience, as Snap claims to reach 90% of 13-24 year-olds in the U.S.
Although revenue from sponsored lenses isn't as substantial as the ads Snap inserts into its platform, Martin said lens campaigns can serve as a gateway for brands to get to know Snap , and can open doors to future revenue-generating opportunities.
"It attracts them in a differentiated way," she said. "They have to talk to Snap about doing this because they're the only one that does it. And now Snap has them in a dialogue."
In that way, lenses play a key role in Snap's ongoing quest to reach profitability.
"They sit in a really nice intersection of creative and commercial," Martin said.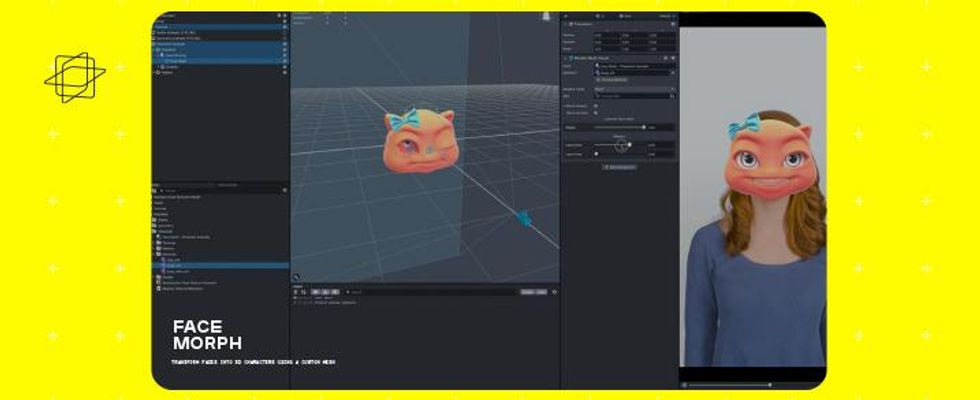 Accelerating AR
Events like the Lens Summit can have more impact, however, than filling Snap's coffers or inspiring more quirky creativity. To Weishaar, expanding knowledge of how to create AR offers potential for social good, too.
He recalls his travels, on Snap's dime, to MIT and Stanford campuses to facilitate hackathons using the company's AR tools, alongside its machine-learning design kit. At one event, Weishaar said he was moved by a group of students who used the tools to design a camera program that could identify spine curvature in elderly people that could signal a high risk of falling. Catching that early and intervening could save lives.
"It's so exciting to see this technology go out into the hands of more people," Weishaar said, "because they start solving real-world problems and start figuring out ways to better humanity."
Snap Lens Fest runs from December 8th through 10th. You can still register here.
---
Sam Blake primarily covers media and entertainment for dot.LA. Find him on Twitter @hisamblake and email him at samblake@dot.LA

Sam Blake
Sam primarily covers entertainment and media for dot.LA. Previously he was Marjorie Deane Fellow at The Economist, where he wrote for the business and finance sections of the print edition. He has also worked at the XPRIZE Foundation, U.S. Government Accountability Office, KCRW, and MLB Advanced Media (now Disney Streaming Services). He holds an MBA from UCLA Anderson, an MPP from UCLA Luskin and a BA in History from University of Michigan. Email him at samblake@dot.LA and find him on Twitter @hisamblake
https://twitter.com/hisamblake
samblake@dot.la