jukin media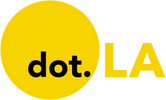 Get in the KNOW
on LA Startups & Tech
X
jukin media
Jukin Media, the company that licenses and acquires pet videos and other user-generated content, has been plucked up by Trusted Media Brands, a New York-based media company best known for its publications including "Reader's Digest" and "Taste of Home." Terms of the deal weren't disclosed.

"I'm just super proud to continue seeing the trend of exits happening in L.A.," Jukin Media founder and co-CEO Jon Skogmo told dot.LA. "I think it's great for the L.A. tech community, and I'm really proud to be part of it."
Skogmo said that, after a successful 2020, he began setting their sights on an acquisition deal to explode their growth. Jukin connected with Trusted Media Brands, which was looking for the same thing.
After initially networking remotely, Trusted Media Brands flew out to L.A. to meet with Jukin's leaders in person this past January.
"It really just was a perfect match, perfect synergies, perfect complementary businesses," Skogmo said. "They do a lot of things really well, like affiliate, ecommerce, owned and operated websites, first party data, stuff that we're not really good at. But we are so great at social; we're great at video; we're great, obviously, at this licensing arm."
The two companies have historically worked with very different types of content; Trusted Media Brands largely focuses on health, lifestyle and food while Jukin primarily works with comedy. This diversity of content is expected to allow both companies to scale their reach across the internet.
In the face of this massive change, Skogmo said relocation, downsizing and cost-cutting are not currently on the docket for Jukin as they seize this "transformative" opportunity for growth. Ultimately, the goal is for Jukin to grow into a billion-dollar company.
Skogmo will continue to run the Jukin brand as co-CEO along with Lee Essner.
Trusted Media Brands was previously known as The Reader's Digest Association. It rebranded in 2015 under their current CEO, Bonnie Kintzer. This followed the company's second bankruptcy in five years as they struggled to adapt to changing reader demands in the face of new technologies. Since rebranding, Trusted Media Brands has taken a "digital first" approach to their content after a long legacy in print media.
With more than 220 million fans on social media and more than 2.5 billion minutes of video viewed each month, it's no surprise that Trusted Media Brands was attracted to Jukin Media.
"Somebody who has not been focusing on video, or that's not their core strength, I think acquiring an asset like us is gonna leapfrog them into the top of the rankings, particularly when they want to compete with folks like BuzzFeed and Group Nine," said Skogmo.
From Your Site Articles
Related Articles Around the Web
Courtesy of Jukin Media
A major Los Angeles user-generated entertainment company announced Tuesday a new self-serve e-commerce portal of more than 65,000 videos that creators and publishers can license.
Jukin Media has long worked with enterprises like major advertisers and TV networks, as well as news organizations like The Associated Press, Tribune Media, and Reuters, among others. But Jukin's new self-service platform is an effort to grow its business with the influencers and smaller-time digital publishers that have grown audiences on TikTok, Vine and Snap.
"This is our first foray into that," said Brendon Mulvihill, who heads up licensing at Jukin Media. He noted that this can help "scale the business to make this content accessible to more people at a reasonable price point."
As part of this effort, the company also announced Tuesday partnerships with two creator networks to give them discounted access to Jukin's viral content: Canadian company, BroadbandTV, and L.A.-based Fullscreen. Both companies have thousands of creators or influencers around the world, according to Mulvihill.
Jukin counts some 200 million fans on its various channels, and has paid out $25 million to video owners — through revenue shares or up-front payments — over the last five years. It has also seen success and growth even as movie studios have halted filming due to the pandemic because of its focus on user-generated content.
The self-service beta was unveiled late last year with great success, Mulvihill said. Jukin licensed more than 3,000 videos to more than 1,200 customers in more than 100 countries with early users that have included social-first and digital publishers, influencers, small businesses, brands and creative agencies, plus nonprofits.
"We are a small but mighty production team. Having efficient access to a large, navigable library of video clips makes a world of difference when curating and producing our content," said Jacqueline Munro Tapp, Motherly's creative director of video, in a statement.
"We have seen significant engagement returns on the relatable, hilarious and often very emotional UGC clips we curate from Jukin. The value and accessibility of UGC video can't be underrated—it helps us speak to our viewer on a human level and we love the raw accessibility it brings to our content."
__
Do you have a story that needs to be told? My DMs are open on Twitter @latams. You can also email me at tami(at)dot.la, or ask for my Signal.
From Your Site Articles
Related Articles Around the Web
Here are the latest updates on news affecting Los Angeles' startup and tech communities. Sign up for our newsletter and follow dot.LA on Twitter for more.
Today:
Jukin Media Promotes Lee Eisner to Co-CEO
Snap's Accelerator Program Expands with 'Yellow Collabs'