superpedestrian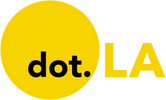 Get in the KNOW
on LA Startups & Tech
X
superpedestrian
Image courtesy of Zac Estrada
While the electric scooter market might appear flooded based on how many of the vehicles are scattered along sidewalks in major U.S. cities, there is yet another company on the block trying to make the case for alternative mobility solutions across the country, including here in Los Angeles.
Founded in Cambridge, Mass., in 2013, transportation robotics startup Superpedestrian launched its LINK e-scooter network in its hometown (which is also home to Harvard and MIT) in early 2020—just as the coronavirus pandemic put the brakes on demand for shared services like ride-sharing, bike-sharing and, of course, e-scooters.
That may have helped LINK gain a footing in L.A. and other locales, however, as Superpedestrian has now expanded the service to nearly 50 cities around the world.
"At the beginning of the pandemic there were a lot of people who went out and bought their own cars because they thought it would be a safer way to get around," Superpedestrian policy and business development manager Sharon Zhang told dot.LA. "But now they're seeing how much it costs to own a car."
Superpedestrian's LINK scooters arrived in L.A. in August 2021 through a program with the city's Department of Transportation. There are currently about 3,500 of the company's electric scooters dotted around the city—from Downtown to the San Fernando Valley and in neighborhoods like Koreatown, Eagle Rock and Highland Park—and LINK plans to ramp up to 5,000 scooters on city streets this year. Superpedestrian has also parked some of the scooters around USC and UCLA, in the hopes of building ridership among college students.
Superpedestrian deployed its first vehicles in neighborhoods that it identified as either popular for other e-scooter companies, or as having less-than-adequate bus or light-rail service and ripe for micromobility solutions. While LINK initially appealed to recreational riders, it's increasingly being used by riders to commute to work and school or to connect with other transportation options, according to Zhang. LINK says the average scooter ride in the city is 1.4 miles and less than 15 minutes long. (Rides cost $1 to unlock the scooter, plus 39 cents per minute.) So far, the company has attracted more than 400,000 rides in L.A. covering over 540,000 miles.
Of course, LINK has to compete in a crowded e-scooter market that has exploded in popularity since the mid-2010s. The L.A. area is dominated by Santa Monica-based Bird, which went public through an SPAC deal last year, and San Francisco-based Lime. Ride-hailing companies Uber and Lyft have also stepped into the market—though Ford-backed Spin announced this month that it was "beginning to exit nearly all open permit markets globally" in a bid for profitability. There are also various bike-sharing services to account for, like the one run through L.A.'s Metro system.
"We've been asked in other markets why we'd want to be there when there were 6 or 7 other [e-scooter] companies," Zhang said.
The ace up LINK's sleeve, she noted, is that Superpedestrian designed and manufactured its own scooters, rather than outsourcing to a third-party company as some of its competitors do. Superpedestrian engineered the LINK scooters to be larger and heavier than some competing models; that makes them more stable on pothole-stricken streets and allows for a larger battery than other scooters, with an estimated 61-mile range in typical conditions.
Zhang said the reinforced chassis on the scooters not only provides stability but also lowers the costs of deploying them. Superpedestrian uses its own staff to charge and service the scooters—rather than employing contract or gig workers—at two L.A.-area facilities. That staff, part of a roughly 55-person team that the company employs in the area, can swap out different parts that might be damaged, rather than scrapping the whole scooter. And while the scooters are expected to last for several years on the streets, their batteries are expected to outlive other hardware pieces and can be reused with new scooters.
Vandalism is still the largest threat to LINK's scooter fleet. Superpedestrian said they've received reports of the vehicles being recovered from across state lines and, in some cases, after being thrown into water; in the latter instance, some of the scooters were able to dry out and still function.
Superpedestrian also leans on its "vehicle intelligence" technology to run more than 1,000 system checks on individual scooters, which can inform technicians whether there's a low charge level or power delivery and braking problems. Its system can also determine if a scooter is left in an unsafe location—such as blocking a sidewalk or access point—or if it's entering an area where e-scooters are banned, in which case it will flash lights on its handlebars before eventually coming to a stop.
Later this year, Superpedestrian plans to incorporate a pedestrian defense system, which it says can determine if riders are on the sidewalk when they shouldn't be or violating other traffic laws based on regulations. The scooters, which can reach speeds of up to 20 miles per hour, are regulated to a 15-mile-per-hour maximum, and are slowed even more when the scooter's sensors detect it is entering a no-ride zone, such as Dodger Stadium.
Zhang said Superpedestrian is encouraged by the inroads LINK has made in L.A. and is looking to expand to other markets. In California, LINK also operates in San Diego and Bay Area cities including Oakland and San Jose.
But with e-scooters having rubbed many local communities the wrong way, Zhang added that LINK and other micromobility operators need more buy-in from stakeholders beyond city government officials. That includes not just city councils and local transportation departments, but also neighborhood councils and colleges and universities.
"Our goal is to continue to expand," Zhang said. "L.A. is an open market for e-scooter permits, though—and the whole area can be like swiss cheese in terms of regulations."
From Your Site Articles
Related Articles Around the Web
A new e-scooter startup is coming to Los Angeles streets, promising its technology allows it to prioritize rider — and pedestrian — safety.
Superpedestrian is rolling out 5,000 LINK e-scooters to Los Angeles' sidewalks today, joining Bird, Spin, Lyft, Lime and Wheels in a race to capture a share of the crowded market.
The startup will operate in downtown L.A., West Adams, Hollywood, Echo Park, Highland Park, North Hollywood, Koreatown and Venice.
Users can download the LINK app to rent a scooter or call the customer service line if they don't have a smartphone. Starting a ride costs $1 plus 39 cents per minute. LINK offers reduced fares through LINK-Up, its initiative for users enrolled in qualifying government assistance programs.
The company is also partnering with local nonprofits Homeboy Industries and Chrysalis to employ their clients.
It might seem like the new kid on the block, but Superpedestrian has spent years developing its technology that alerts riders to dangers. It rolls out months after Santa Monica-based e-scooter company Bird, which is preparing to go public, revealed that it's facing over a hundred lawsuits for bodily injury and death.
CEO Assaf Biderman co-founded the Senseable City Lab at MIT's Department of Urban Studies and Planning. In 2013, he founded Superpedestrian as a transportation robotics company devoted to building equitable and safe solutions for urban transportation.
"Think about us as a bunch of scientists and engineers," Biderman says, "We spent eight and a half years designing a software and technology platform."
Superpedestrian's LINK e-scooters might face challenges in a well-established, crowded market like L.A.. Bird dropped its first scooters in Santa Monica in 2017 and e-scooters are no longer the novelty they once were.
But in the current landscape, not rushing the process might be a competitive advantage.
"We're able to develop something that's almost like a vaccine for vehicles," says Biderman.
Superpedestrian's technology relies on an autonomous system built into the scooter, which Biderman says will translate to a safer experience for the user and more consistent availability of scooters to rent.
In addition, Superpedestrian says its Pedestrian Defense technology protects vulnerable pedestrians from rogue sidewalk riders and other bad actors (riding an e-scooter on the sidewalk is illegal in L.A.). The scooter uses AI technology to alert the user when they are breaking the rules.
Juan Matute, deputy director of the UCLA Institute of Transportation Studies, says that focusing on safety makes it easier for cities to adopt micro-mobility.
"Having self regulating technology like Superpedestrian has is really attractive to cities because they can approve scooters to go in without worrying so much about users behaving badly," he says.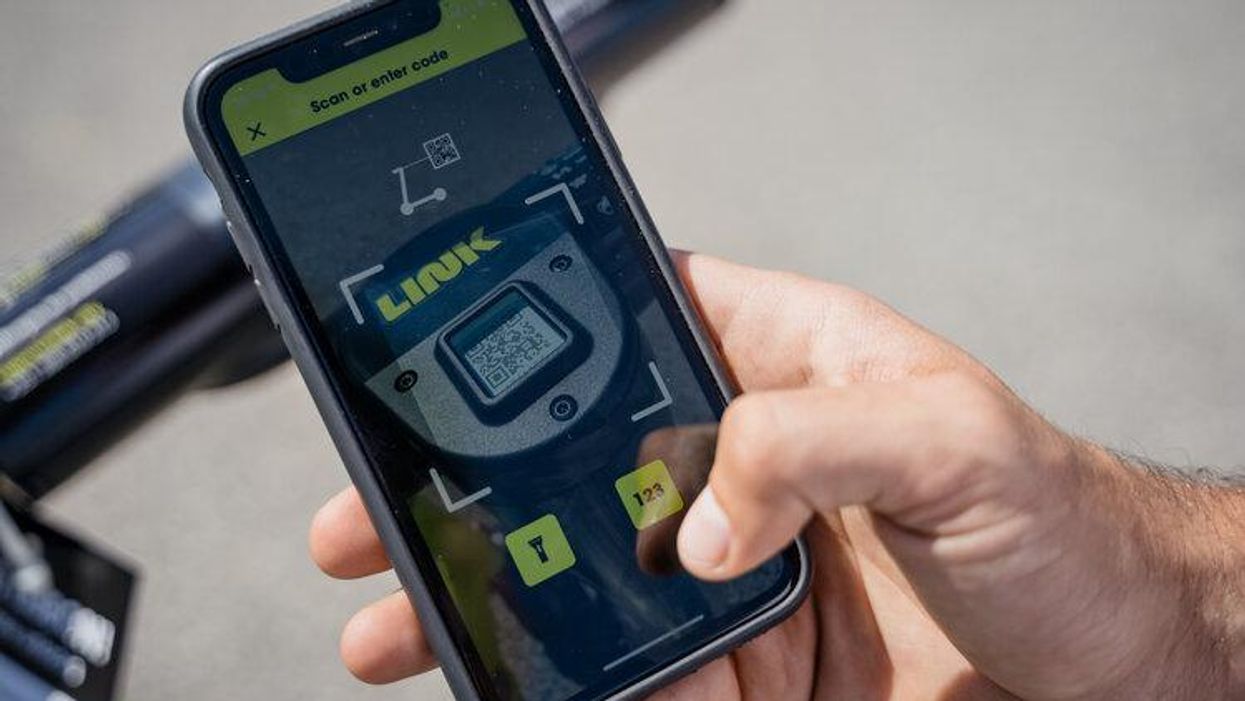 Superpedestrian's LINK app
Los Angeles is more lax in its permitting requirements than other cities, but does require that scooter companies share a good deal of their data in order to participate in its pilot program.

Matute points out that as scooters have become a viable form of urban transportation, deaths and injuries from them have increased.
It happened in part, because companies fought hard to get on the market as quickly as possible — and there were costs:
"People have died because of vehicle system failures, brakes not being up to snuff," he says.
Superpedestrian waited until 2020 to launch its LINK scooters in cities around the world. Biderman says that launching first and asking questions later was not an option:
"No, you can't do that. Now you're experimenting on people. We experimented in the lab, and we built our solutions on science and validated them over years of development, till we were sure that we have a vehicle that's the highest safety rating in the industry and that's roadworthy for people to get on."