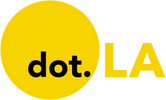 Get in the KNOW
on LA Startups & Tech
X

Image courtesy of Wheels
Can WeHo-Based Wheels Get More Underserved Angelenos to Ride E-Bikes?
Maylin Tu
Maylin Tu is a freelance writer who lives in L.A. She writes about scooters, bikes and micro-mobility. Find her hovering by the cheese at your next local tech mixer.
08:00 AM | March 18, 2022
When Los Angeles launched its micromobility pilot in 2019, it had big dreams for improving transportation equity for all Angelenos.

Three years later, less than 3,000 people make use of micromobility programs aimed at helping poorer sections of the city, despite stringent requirements on companies to provide these options and programs to help raise awareness. At issue, experts said, is a patchwork of rules and regulations between municipalities that can be a logistical headache for riders, infrastructure that doesn't offer much protection for scooter and bike riders in these areas and a public outreach campaign that has failed to gain traction.
---
"It's a big challenge because when you drive your car, for example, people don't pay attention to municipal boundaries. They just want to get from point A to point B in the most seamless way possible," said Will Sowers, director of public affairs at Wheels.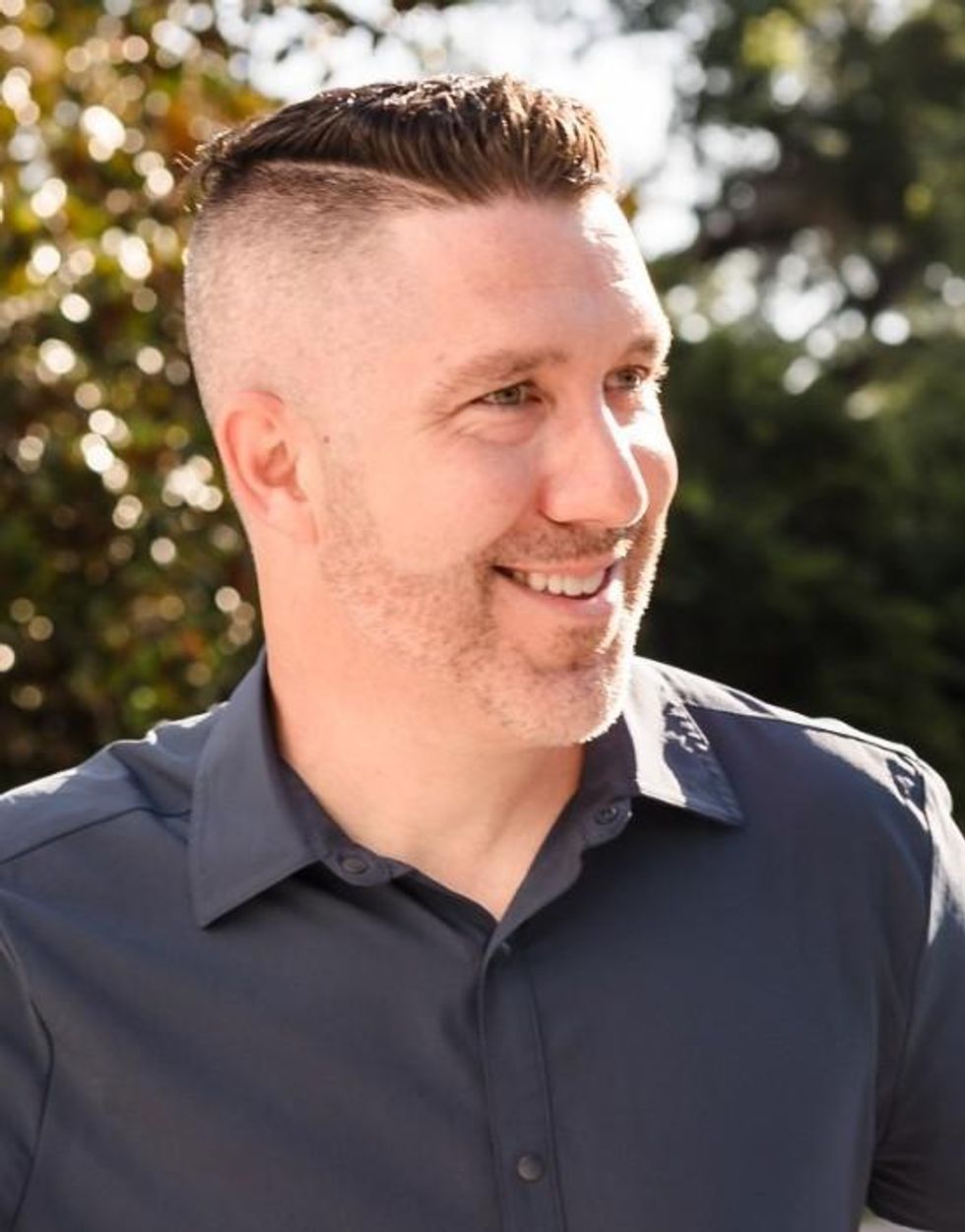 Wheels Director of Public Affairs Will Sowers.
Image courtesy of Wheels
While each city has its own equity requirements, the city of L.A. established its current program in 2021. Any operator deploying vehicles in special operation zones (including Venice, Hollywood and Downtown) is required to deploy 20% of its fleet in equity zones. There is no trip fee for rides that begin or end in these zones. The city also requires operators to offer a low-income option for riders, attend meetings with neighborhood councils and other local stakeholders, provide a non-credit-card and non-smartphone option for payment and partner with a community-based organization.
But those efforts haven't made as much an impact as the city might have hoped.
As of October 2021 there were 2,915 active users enrolled in low-income programs across all operators, according to information provided by L.A.'s Department of Transportation. That's just 17 more riders than the city reported a year and a half earlier–in a report which also noted that 85% of users did not know that equity programs were available.
Riders in L.A.'s underserved neighborhoods use micromobility differently than those in more affluent areas, according to Sowers. While a rider in Venice might ride to the beach or to a restaurant, riders in underserved areas often use e-scooters as a way to get from a transit stop to work and vice versa.
"We've even seen examples of people using our device as a courier," he added, "where they may — with one of many delivery apps — grab a short shift."

Wheels Plan to Go Further
Wheels is trying something different. The company has made an effort to design its scooter for the way that lower-income riders use them, and is one of the few scooter companies able to thread the requirements of multiple municipalities in L.A.
It currently boasts it has the most interconnected micromobilty network in the L.A. metro region, with permits to operate in the city of L.A., Santa Monica, Culver City and West Hollywood, as well as plans to launch in Glendale.
Practically speaking, that means a user could ride a Wheels device between municipalities to get to work or school without worrying about landing in a no-parking zone (Beverly Hills, for instance, is geofenced and off-limits for scooter riding and parking).
Wheels was founded in 2018 in West Hollywood by Jonathan and Joshua Viner, who previously co-founded pet-walking startup Wag. The company's scooters are designed for traveling longer distances. While a typical standup scooter goes one mile per ride, a Wheels seated mini-bike goes about one and a half miles. Along with its app-based service, the company also offers monthly rentals.
So far, the company has raised $96.3M in funding..
As part of its "Wheels for All" program, riders in all four municipalities who use state or federal benefits can ride at a steep discount. Currently, Wheels devices are $1.10 to unlock and then $0.39 per minute to ride. But underserved riders get unlimited rides of 30 minutes or less, paying only the unlocking fee.
The program is also more expansive than L.A. requires. In addition to low-income riders, people with disabilities and older adults who the city designates as "underserved populations," Wheels program is also available for unhoused people.
To qualify, applicants fill out a form online and provide proof of enrollment in a state or federal program.
In comparison, its competitor Lime offers rides for $0.50 to unlock plus $0.07 per minute plus tax through its Lime Access program; Bird offers 50% off rides for low-income Angelenos through its Community Pricing program.
Although Wheels has the most interconnected equity program, enrollment is low. Only about 1,000 riders are signed up across the greater L.A. area. The program has provided just over 23,000 rides in the last year.
Sowers said this is an issue his company is doing its best to address. He added that he frequently talks to social service workers and organizations to help spread the word. Many, he said, are initially skeptical of recommending micromobility options to their clients.
One such person called him after seeing someone with a disability riding a Wheels device:

"They called me and were like, 'That makes sense to me. It makes sense that someone can sit down and potentially have an accessibility challenge, but still be able to ride your device'."
Berkeley professor and co-director of the Transportation Sustainability Research Center Dr. Susan A. Shaheen told dot.LA over email that Wheels' approach to equity has potential.
"It could provide a more affordable alternative to private vehicle use, particularly during these times of high gas prices," she said.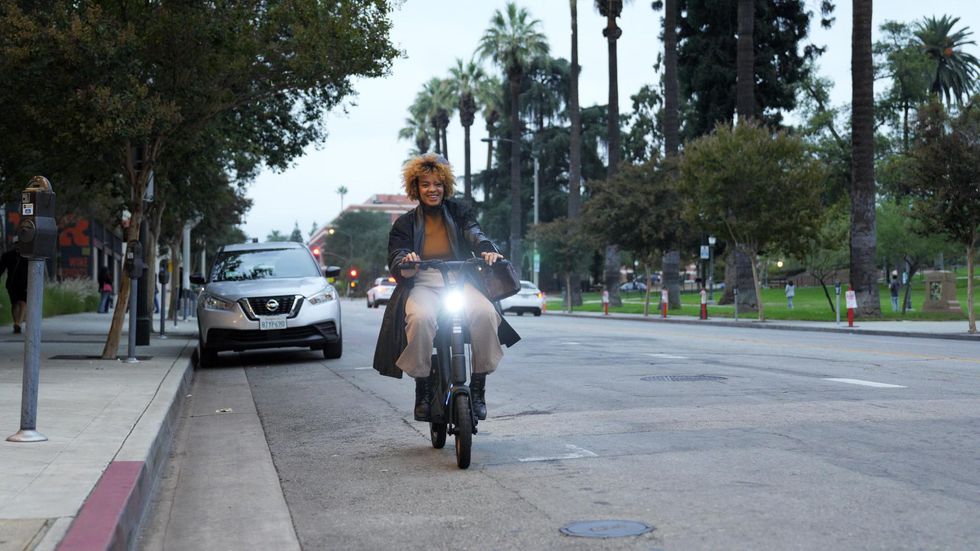 Image courtesy of Wheels
No Equity Without Infrastructure
Another challenge that Wheels, like its competitors, deals with is infrastructure. California law bans e-scooters from operating on sidewalks. But not everyone is comfortable riding an e-scooter or e-bike in the street, especially where there are no bike lanes and little infrastructure to keep riders safe. That's especially true in many low-income neighborhoods.
"If you want to prioritize equity, you need to build infrastructure for micromobility in the places that are the most dangerous to use micromobility, which is in the least-invested communities," said Michael Schneider, founder of advocacy group Streets For All. He added that providing equity means building interconnected cycling infrastructure throughout the city, especially along L.A.'s high injury network.
The city has said it's trying to address the disparity.
Los Angeles has brought in $4 million over two fiscal years through its micromobility permit program, according to the city's Department of Transportation. It's using some of that money to fund a redesign of the 7th Street corridor, including protected bike lanes, after data showed that this segment of Downtown was one of the busiest for e-scooters and e-bikes, Public Information Director Colin Sweeney said via email.
In the future, Sowers sees the potential for L.A. to use that funding, along with the data it collects from operators, to build better infrastructure in underserved areas.
"If someone in a transit desert is riding one of our devices, and I give the city good data and say, 'Hey, I've got tons of rides in this neighborhood, but there's no protected bike lanes,' then that creates a reason for the city to build that."
Maylin Tu
Maylin Tu is a freelance writer who lives in L.A. She writes about scooters, bikes and micro-mobility. Find her hovering by the cheese at your next local tech mixer.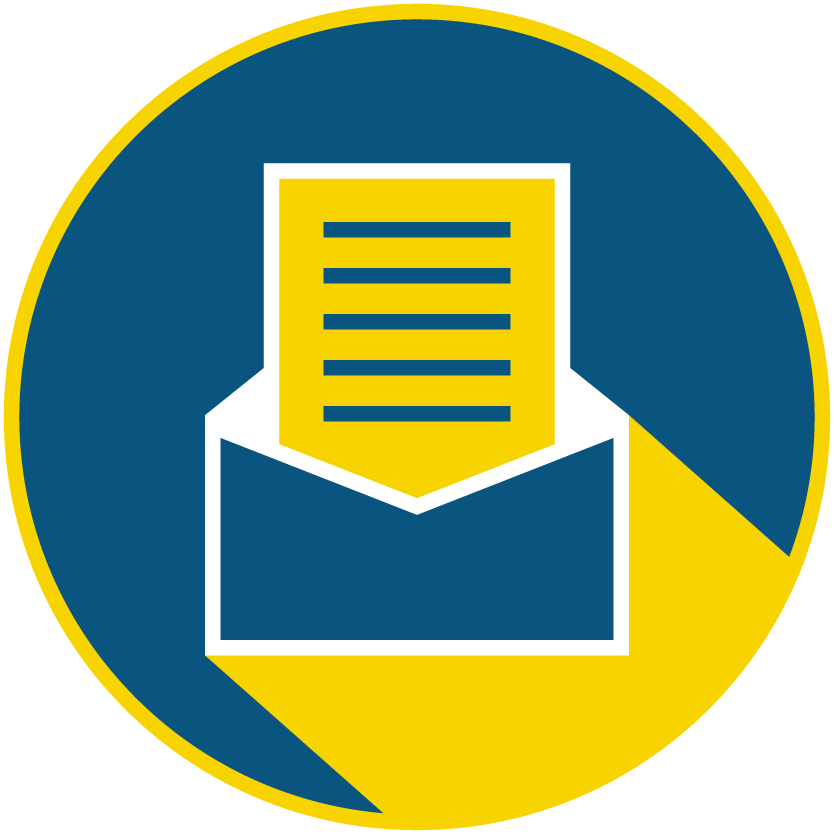 Subscribe to our newsletter to catch every headline.
07:28 AM | January 04, 2021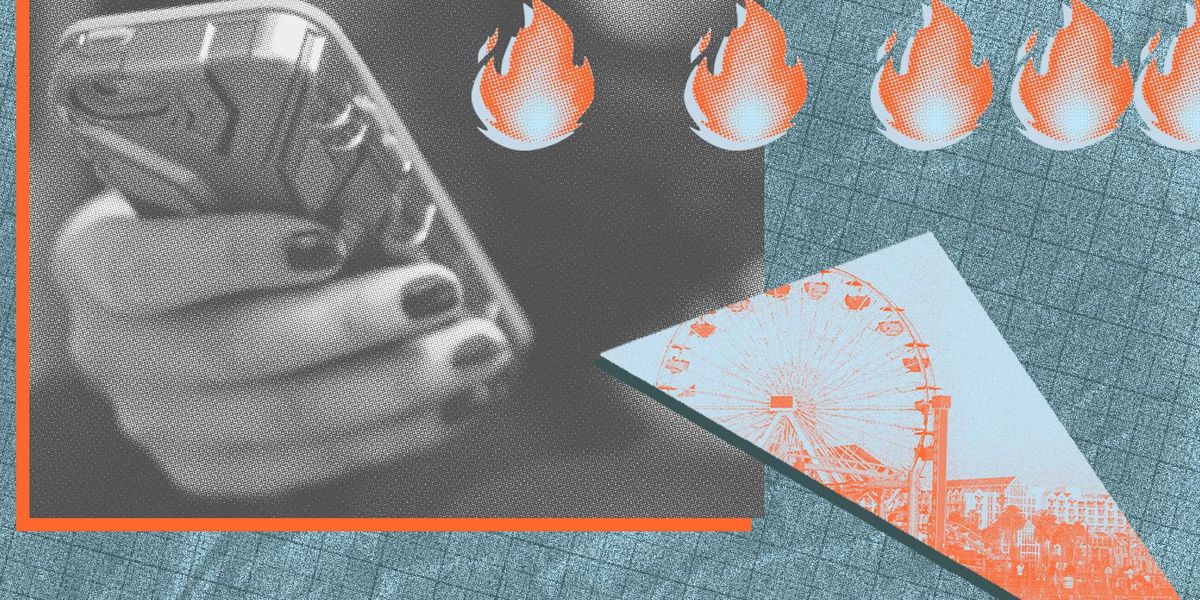 Despite — or in many cases because of — the raging pandemic, 2020 was a great year for many tech startups. It turned out to be an ideal time to be in the video game business, developing a streaming ecommerce platform for Gen Z, or helping restaurants with their online ordering.
But which companies in Southern California had the best year? That is highly subjective of course. But in an attempt to highlight who's hot, we asked dozens of the region's top VCs to weigh in.
We wanted to know what companies they wish they would have invested in if they could go back and do it all over again.
Startups were ranked by how many votes each received. In the case of a tie, companies were listed in order of capital raised. The list illustrates how rapidly things move in startup land. One of the hottest startups had not even started when 2020 began. A number doubled or even 16x'd their valuation in the span of a few short months.
To divvy things up, we delineated between companies that have raised Series A funding or later and younger pre-seed or seed startups.
Not surprisingly, many of the hottest companies have been big beneficiaries of the stay-at-home economy.
PopShop Live, a red-hot QVC for Gen Z headquartered out of a WeWork on San Vicente Boulevard, got the most votes. Interestingly, the streaming ecommerce platform barely made it onto the Series A list because it raised its Series A only last month. Top Sand Hill Road firms Andreessen Horowitz and Lightspeed Venture Partners reportedly competed ferociously for who would lead the round but lost out to Benchmark, which was an early investor in eBay and Uber. The round valued PopShop Live at $100 million, way up from the $6 million valuation it raised at only five months prior.
Scopely, now one of the most valuable tech companies in Los Angeles, was also a top vote getter.
The Culver City mobile gaming unicorn raised $340 million in Series E funding in October at a $3.3 billion valuation, which nearly doubled the company's $1.7 billion post-money valuation from March. It is no coincidence that that was the same month stay-at-home orders began as Scopely has benefited from bored consumers staying on their couch and playing ScrabbleGo or Marvel Strike Force.
The company's success is especially welcome news to seed investors Greycroft, The Chernin Group and TenOneTen ventures, who got in at a $40 million post valuation in 2012. Upfront Ventures, BAM Ventures and M13 joined the 2018 Series C at a $710 post-money valuation.
Softbank-backed Ordermark, which flew more under the radar, also topped the list. The company's online ordering platform became a necessity for restaurants forced to close their dining rooms during the pandemic and raised $120 million in Series C funding in October.
On the seed side, two very different startups stood out. There was Pipe, which enables companies with recurring revenues to tap into their deferred cash flows with an instant cash advance, and Clash App, Inc., a TikTok alternative launched by a former employee of the social network in August.
We will have the list of Southern California's top seed startups out tomorrow.
Lead art by Candice Navi.
Ben Bergman
Ben Bergman is the newsroom's senior finance reporter. Previously he was a senior business reporter and host at KPCC, a senior producer at Gimlet Media, a producer at NPR's Morning Edition, and produced two investigative documentaries for KCET. He has been a frequent on-air contributor to business coverage on NPR and Marketplace and has written for The New York Times and Columbia Journalism Review. Ben was a 2017-2018 Knight-Bagehot Fellow in Economic and Business Journalism at Columbia Business School. In his free time, he enjoys skiing, playing poker, and cheering on The Seattle Seahawks.
https://twitter.com/thebenbergman
ben@dot.la
05:00 AM | January 31, 2022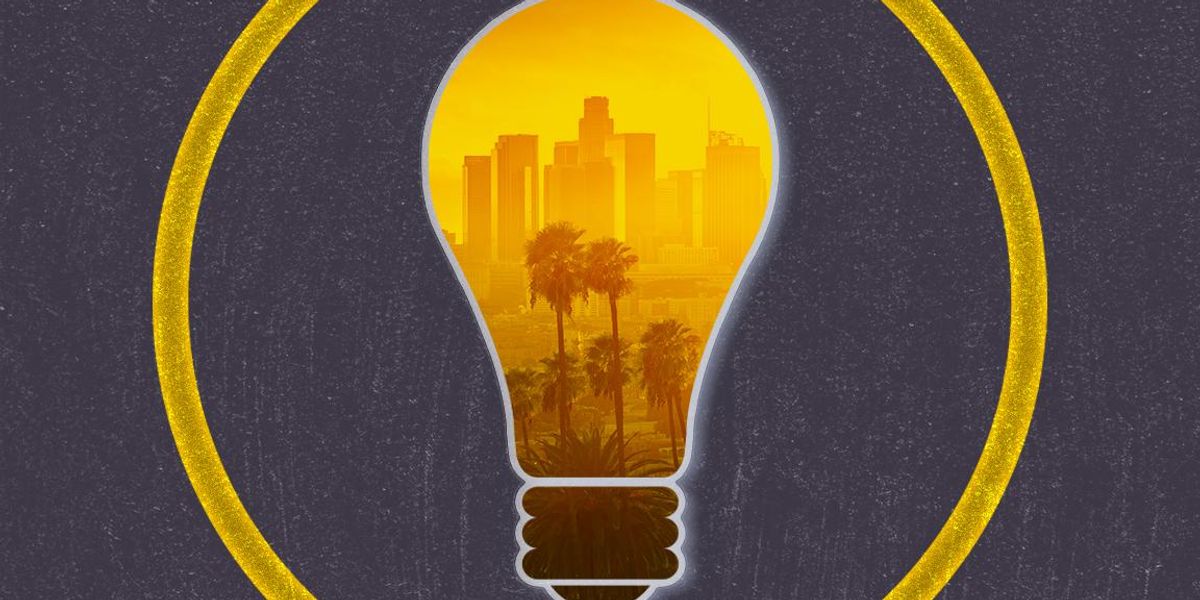 Illustration by Ian Hurley
In Los Angeles—like the startup environment at large—venture funding and valuations skyrocketed in 2021, even as the coronavirus pandemic continued to surge and supply chain issues rattled the economy. The result was a startup ecosystem that continued to build on its momentum, with no shortage of companies raising private capital at billion-dollar-plus unicorn valuations.

In order to gauge the local startup scene and who's leading the proverbial pack, we asked more than 30 leading L.A.-based investors for their take on the hottest firms in the region. They responded with more than two dozen venture-backed companies; three startups, in particular, rose above the rest as repeat nominees, while we've organized the rest by their amount of capital raised as of January, according to data from PitchBook. (We also asked VCs not to pick any of their own portfolio companies, and vetted the list to ensure they stuck to that rule.)
Without further ado, here are the 26 L.A. startups that VCs have their eyes on in 2022.
Harri Weber
Harri is dot.LA's senior finance reporter. She previously worked for Gizmodo, Fast Company, VentureBeat and Flipboard. Find her on Twitter and send tips on L.A. startups and venture capital to harrison@dot.la.