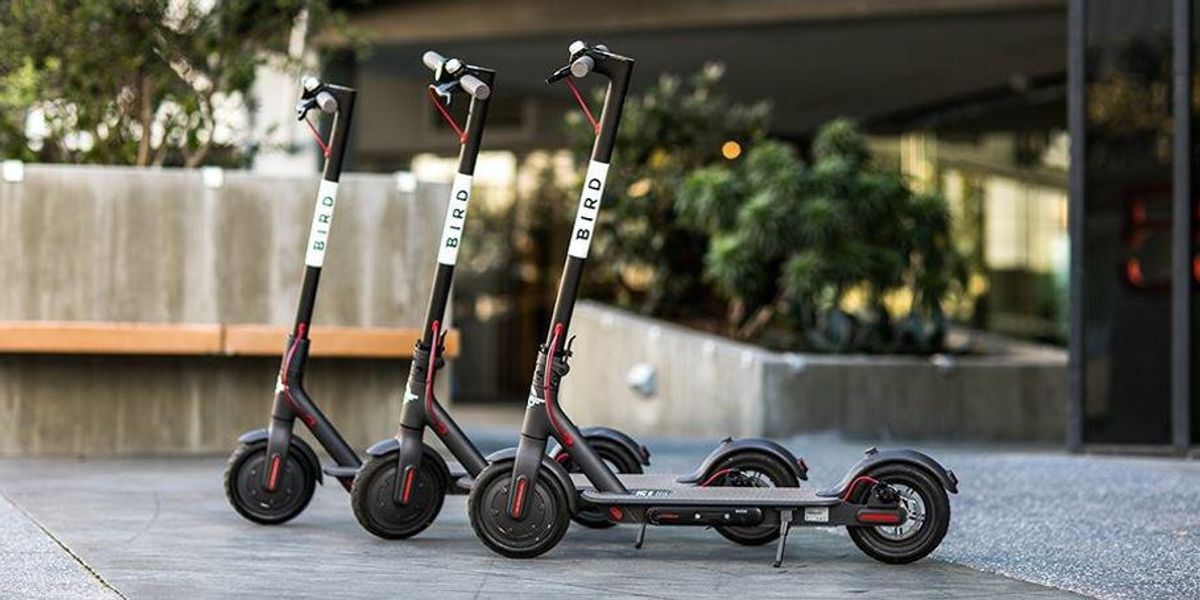 Courtesy of Bird
This is the web version of dot.LA's daily newsletter. Sign up to get the latest news on Southern California's tech, startup and venture capital scene.
After a pandemic-induced slowdown, electric scooters are returning to full speed, forcing city dwellers to once more cope with sharing the roads. But this time around, Santa Monica-based scooter startup Bird is working to make sure its riders don't run anyone over on sidewalks.

---
L.A.'s reliance on e-scooters isn't unique—Bird is active in 350 cities worldwide—but SoCal embraced the technology first. That's at least partly due to L.A. County's historically troubled and ineffective public transportation system, which has long left commuters looking for affordable last-mile solutions.
But relying on electric scooters is complicated by the fact that they aren't as safe as they may seem. A new UCLA study published this week found that L.A. e-scooter riders have a higher rate of injury than motorcycle riders nationally. The study pegged the injury rate for e-scooter journeys in L.A. at 115 per every 1 million trips—well above the national average of 104 injuries for every 1 million motorcycle trips and 15 injuries for every 1 million bicycle trips. The caveat here is that the study included not just injured drivers, but pedestrians who were either hit by or tripped over e-scooters, while the motorcycle numbers only accounted for injuries sustained while riding a hog. (Because who trips over a motorcycle?)
E-scooters have shown to pose a potentially fatal threat to passerby, and companies including Bird have faced criticism from businesses and municipalities alike for years—even resulting in outright bans, including in Santa Monica and Beverly Hills. What's more, Bird's fine print looks to absolve the company from responsibility in personal injury lawsuits; in fact, as one case showed, you might even find yourself paying their legal fees.
Many e-scooters—whether Bird's or those of competitors like Jump, Lime or Wheels—come with bold-faced warnings asking riders to stay off of sidewalks. But for anyone who's tried riding a bicycle with an electric motor that taps out at 30 miles per hour through the streets of Los Angeles, it often feels safer to scoot off the roads.
This week, Bird is beta-testing some new precautionary measures for its products in West Hollywood. Working with Swiss tech firm U-blox, its new geofencing technology promises to disable a scooter's throttle and bring it to a slow halt if the system detects the vehicle on a sidewalk. The scooter won't move until the rider repositions it on the road.
Here's hoping that Bird's new tech will make its products a little safer for both passengers and pedestrians alike. They can certainly afford it: Having raised more than $400 million after going public in November, Bird recently announced that it's expanding its fleets in New York City and Washington D.C. — Samson Amore