Move Slow and Fix Things: E-Scooter Startup Superpedestrian Takes to LA Streets, Promising Safety and a Better Experience
Maylin Tu
Maylin Tu is a freelance writer who lives in L.A. She writes about scooters, bikes and micro-mobility. Find her hovering by the cheese at your next local tech mixer.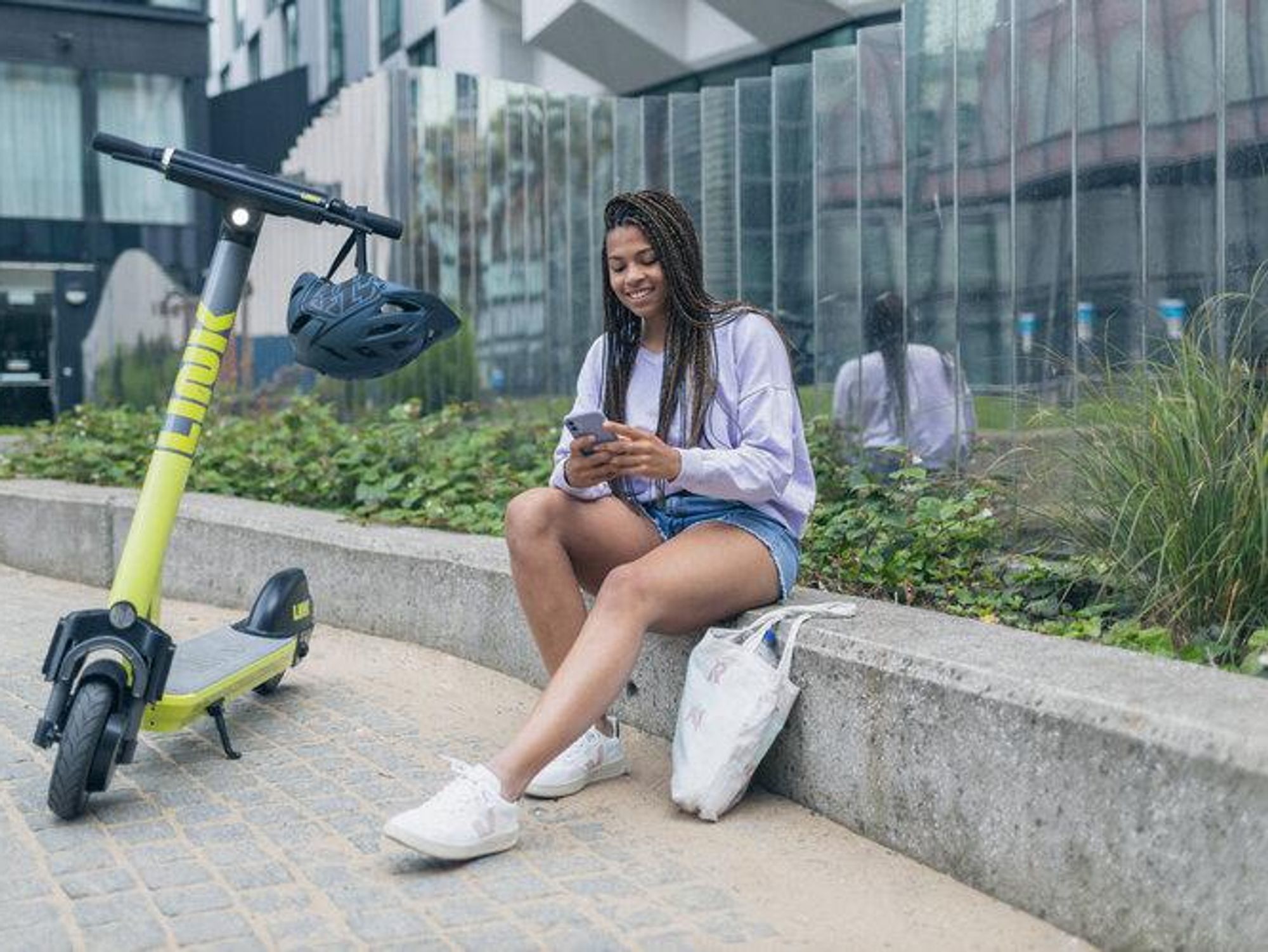 A new e-scooter startup is coming to Los Angeles streets, promising its technology allows it to prioritize rider — and pedestrian — safety.
Superpedestrian is rolling out 5,000 LINK e-scooters to Los Angeles' sidewalks today, joining Bird, Spin, Lyft, Lime and Wheels in a race to capture a share of the crowded market.
---
The startup will operate in downtown L.A., West Adams, Hollywood, Echo Park, Highland Park, North Hollywood, Koreatown and Venice.
Users can download the LINK app to rent a scooter or call the customer service line if they don't have a smartphone. Starting a ride costs $1 plus 39 cents per minute. LINK offers reduced fares through LINK-Up, its initiative for users enrolled in qualifying government assistance programs.
The company is also partnering with local nonprofits Homeboy Industries and Chrysalis to employ their clients.
It might seem like the new kid on the block, but Superpedestrian has spent years developing its technology that alerts riders to dangers. It rolls out months after Santa Monica-based e-scooter company Bird, which is preparing to go public, revealed that it's facing over a hundred lawsuits for bodily injury and death.
CEO Assaf Biderman co-founded the Senseable City Lab at MIT's Department of Urban Studies and Planning. In 2013, he founded Superpedestrian as a transportation robotics company devoted to building equitable and safe solutions for urban transportation.
"Think about us as a bunch of scientists and engineers," Biderman says, "We spent eight and a half years designing a software and technology platform."
Superpedestrian's LINK e-scooters might face challenges in a well-established, crowded market like L.A.. Bird dropped its first scooters in Santa Monica in 2017 and e-scooters are no longer the novelty they once were.
But in the current landscape, not rushing the process might be a competitive advantage.
"We're able to develop something that's almost like a vaccine for vehicles," says Biderman.
Superpedestrian's technology relies on an autonomous system built into the scooter, which Biderman says will translate to a safer experience for the user and more consistent availability of scooters to rent.
In addition, Superpedestrian says its Pedestrian Defense technology protects vulnerable pedestrians from rogue sidewalk riders and other bad actors (riding an e-scooter on the sidewalk is illegal in L.A.). The scooter uses AI technology to alert the user when they are breaking the rules.
Juan Matute, deputy director of the UCLA Institute of Transportation Studies, says that focusing on safety makes it easier for cities to adopt micro-mobility.
"Having self regulating technology like Superpedestrian has is really attractive to cities because they can approve scooters to go in without worrying so much about users behaving badly," he says.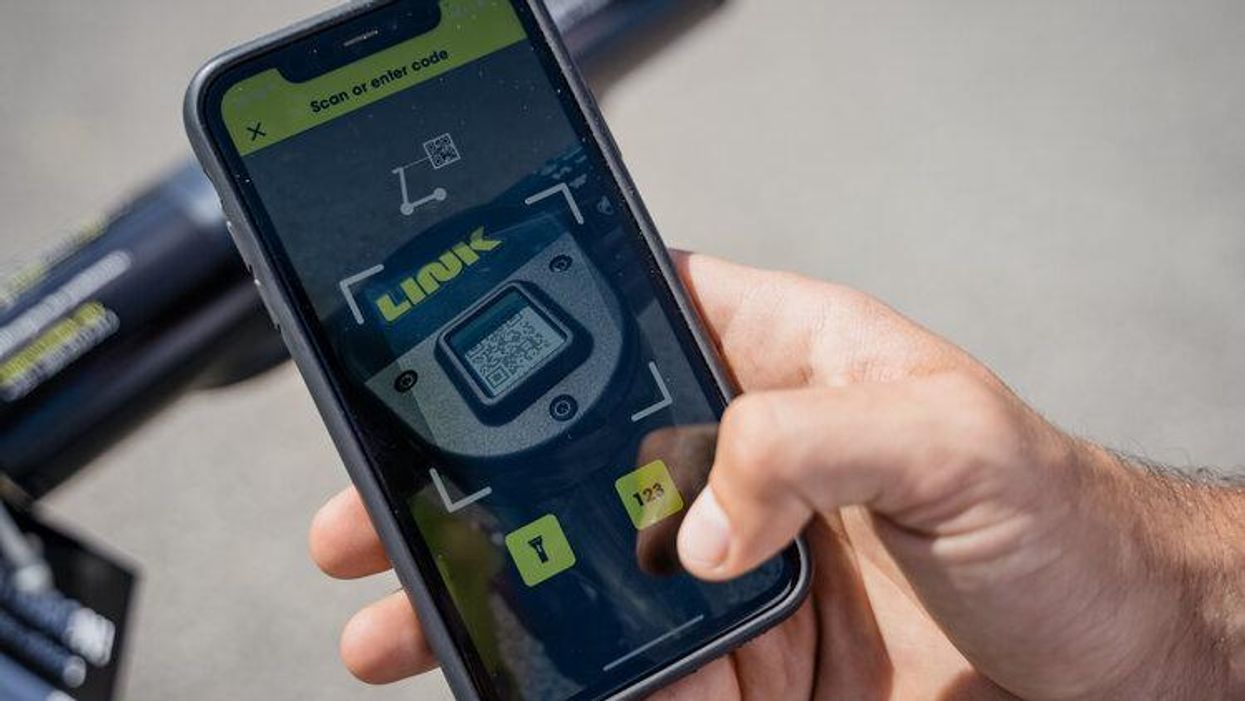 Superpedestrian's LINK app
Los Angeles is more lax in its permitting requirements than other cities, but does require that scooter companies share a good deal of their data in order to participate in its pilot program.

Matute points out that as scooters have become a viable form of urban transportation, deaths and injuries from them have increased.
It happened in part, because companies fought hard to get on the market as quickly as possible — and there were costs:
"People have died because of vehicle system failures, brakes not being up to snuff," he says.
Superpedestrian waited until 2020 to launch its LINK scooters in cities around the world. Biderman says that launching first and asking questions later was not an option:
"No, you can't do that. Now you're experimenting on people. We experimented in the lab, and we built our solutions on science and validated them over years of development, till we were sure that we have a vehicle that's the highest safety rating in the industry and that's roadworthy for people to get on."
Maylin Tu
Maylin Tu is a freelance writer who lives in L.A. She writes about scooters, bikes and micro-mobility. Find her hovering by the cheese at your next local tech mixer.