marsbio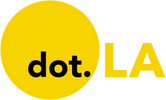 Get in the KNOW
on LA Startups & Tech
X
marsbio
Tucked away in Redondo Beach is a spacious Spanish-style mansion, complete with a majestic common area, stained glass windows that flood each room with light and a Spanish-tiled hot tub that glows under string lights on the mezzanine. In nearly each room hangs a sign: Brazen Bio.

Brazen Bio, an incubator program with logo borrowed from the 'parental advisory' sticker affixed to profanity-laced CDs, has a mission: to help scientists become CEOs.
Shawn Carbonell co-founded it, inspired by his own experience building a startup. Burned by the venture capital system, he wanted to create a place where other scientists could learn how to master that system.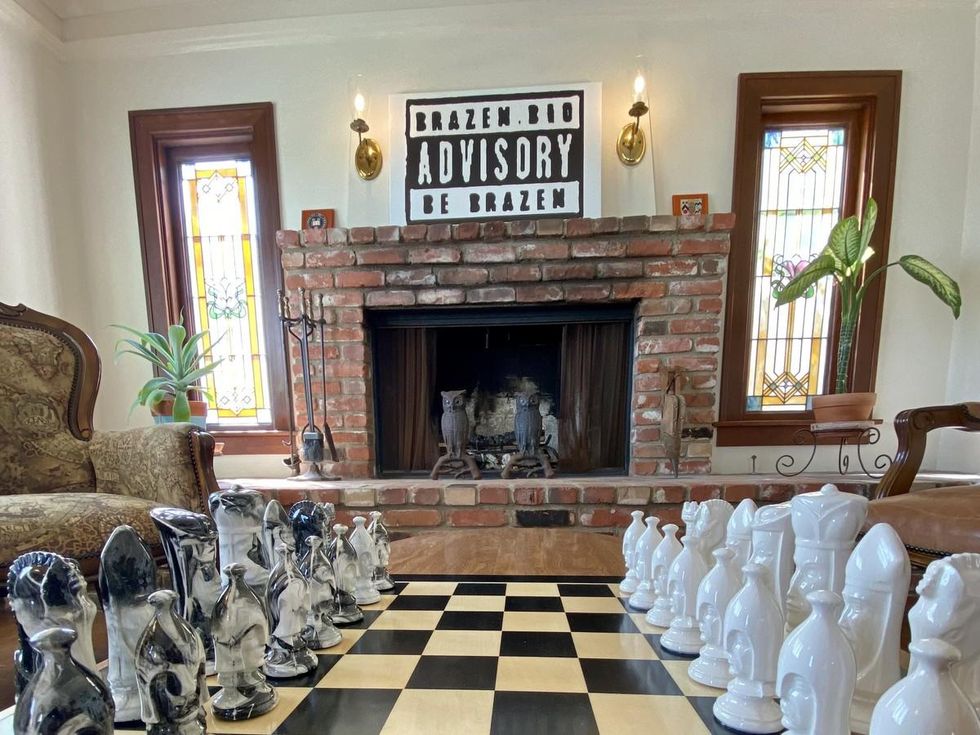 Carbonell started OncoSynergy, a company to develop a drug to treat brain cancer, after spending 15 years in academia intending to become a neurosurgeon. Though the drug was intended for a niche market of patients, he said the venture firms he worked with tried to push him toward the much larger market for lung cancer or breast cancer drugs, which could mean bigger returns for them. After seven years, a chance meeting with a venture capitalist helped him gain funding for the company's Series A round and launched it into clinical trials. Now, that drug is being tested on humans before it goes to the FDA for approval. He said he wanted to use his success to help others.
Carbonell started working on Brazen Bio in March. He and his co-founder Brent Witgen, an expert in drug filings, incorporated the company in May.
"Getting out of academia requires a certain brazenness, if you will," Carbonell said, referencing the house mantra, "Be brazen."
Shawn had long been trying to convince Witgen to work with him — first at his neurosurgery residency, then his oncology startup. The pair, who have long been friends, came up with idea over many talks and quickly crowdfunded $280,391 through Wefounder.
After advertising on social media, they got dozens of applications for its 12-week incubator program. This first cohort, which starts in mid-October, includes four startups. For three months, they will have 24/7 access to lab space at the Lundquist Institute to build out their products, meetings with mentors and venture capitalists in the industry, and housing at the Brazen House.
Brazen Bio declined to name the four companies, but said they span from diagnostics to the microbiome to antibiotic resistance.
Carbonell's goal is to help scientists like himself become CEOs, breaking a longtime paradigm that relegates those who discover a new company's drug or a treatment in its research division, rather than elevates them to chief executive.
There are sometimes good reasons for that. Most bioscience startups are spun out of discoveries made at research universities, and the scientists behind that research are often best suited to oversee the science part of the startup once it gets venture capital funding.
Being a CEO, especially at an early-stage bioscience startup, requires extensive knowledge on how to raise capital and budget for unforeseen events, as well as tiptoe through painstaking FDA regulations. It's a full-time job, and most scientists can't focus on research while also trying to figure that out. Scientists often also have to commit to stepping back from the research world if they want to be CEO, which also entails stepping away from a stable research job at a university and embracing the uncertainty of the startup world.
But Carbonell said CEOs without a science background are more apt to push the founder's vision to the side and focus on profits over patients. He saw this firsthand at OncoSynergy.
"I had to basically fight the consensus of everyone else and maintain my desire to to build this drug for brain cancer patients," Carbonell said.
Venture firms are slowly embracing scientist CEOs, according to Arye Lipman, an investor at the science-focused VC firm MarsBio. Venture capitalists used to be more supportive of having a chief executive with a business background run bioscience startups, but that perspective is shifting as companies that were built organically by the founders see more success. Most recently, Gingko Bioworks, the brainchild of PhD students, went public 13 years after the students spun their research out of MIT. One of the students remained its CEO throughout the process.
"I think there's kind of a cultural shift happening where the concept is sort of that really anyone should be able to start a company and the market will tell whether they're good or bad," Lipman said.
Correction: An earlier version of this post misstated the size of of chess set in Brazen Bio's common room.
From Your Site Articles
Related Articles Around the Web
Los Angeles County wants to be a biotech powerhouse.
Last week it committed a $15 million matching fund loan to MarsBio, a venture fund that will invest in bioscience startups.
"It's a big signal to the community that L.A. values innovation here," said Llewellyn Cox, general partner at MarsBioVC. "This is a different way of doing economic development. It's much more cost effective, making surgical efforts to spur industry,"
The funds are part of a wider strategy by the county to invest in the sector with the aim of creating more jobs.
Next year, the 20,000 square foot LABioSpace is set to open. Funded through the county, federal funds and private donation the incubator will house lab space dedicated to bioscience research and collaboration and is designed to house up to 25 companies. And another "innovation hub" backed by the county and private funds called BioScienceLA is expected to open next year in Culver City.
Although biotech generates billions of dollars for the region, it's taken a backseat to Hollywood. Yet, their ambitions are soaring and include curing cancer, treating coronavirus and ending debilitating diseases.
Dave Whelan, executive director of the nonprofit BioScienceLA that aims to foster the next generation of startups, said he hopes it will inspire other entities to invest.
"This is a long in the works, overdue show of broad support from the public sector to invest in early stage startups," he said.
Cox said the county's efforts were part of the reason MarsBio was born. A few years ago, when the county released a request for a bid, he was working on creating more lab space for entrepreneurs and was struck by the dearth of resources for biotech startups.
"It struck me that every corner you turn, the advice was go to San Francisco," he said. "It drove me mad. There is no reason the county on the scale of Los Angeles should ever have to outsource talent."
But they were. He recalls attending a conference several years ago when then USC's president Max Nikias bragged about 25 new biotech companies created at the school. The only problem was that none of them stayed in Los Angeles.
Losing those company meant losing billions of dollars and talent. But there's also signs that a new generation will stay.
L.A. researchers attracted $1 billion in research funds from the National Institute of Health last year, more than any county in California, according to Biocom, an industry research group. The year before, a former Amgen executive and Kleiner Perkins partner launched Westlake Village BioPartners, a new venture firm with a $320 million fund focused on investing in life sciences.
"This investment fund is part of our deliberate strategy to grow the L.A. County bioscience eco-system of start-ups and tech entrepreneurs so that we're at the forefront of job growth and innovation," said Los Angeles County Supervisor Mark Ridley-Thomas.
"As the home to a number of world-class universities, and one of the most diverse and talented populations in the world, bioscience is a critical component of Los Angeles County's future. We expect it to outpace all other sectors even during this current crisis as it did during the Great Recession," he added.
The spread of the novel coronavirus has sped the adoption of telemedicine in the United States, eliminating barriers like insurance reimbursements. It's also shone a light on the need for faster vaccines and a need for greater investment in public health, experts said on a dot.LA virtual panel Tuesday that looked at how investors are responding to COVID-19.
A move to telemedicine "was a long time coming," said Dr. Jeffrey Klausner, a professor of medicine in the division of infectious diseases in the David Geffen School of Medicine at UCLA. "A lot of doctors and institutions weren't comfortable with that" but now those concerns have been "blown out of the water." Since the pandemic erupted, two-thirds of UCLA medical visits have been done using telehealth.
Klauser is also a medical director at San Dimas, Calif-based Korva Labs, which has worked with Curative Inc. over the last 18 days to test Los Angeles County first responders and support drive-thrus. He said the partnership has resulted in testing capacity moving from zero to 5,000 daily since the start.
That partnership was helped along by Llewellyn Cox, a general partner at MarsBio, a biotech and deep-tech venture capital firm that invests in pre-seed and seed stage companies. Cox introduced the folks at Curative to Korva. Cox, who has cystic fibrosis, has kept an eye on the novel coronavirus from its earlier days. He convened a task force in the first week of March to try to address COVID-19 response issues like supply chain and access to testing kits.
Cox has since pivoted to looking at companies to help address the second and third wave of issues and technology to prevent another COVID-19 from happening.
Strategy Session: Venture on the Front Line of COVID-19 www.youtube.com
The novel coronavirus has led to a boom in business for companies in the healthcare world. At Wavemaker Three-Sixty Health, a seed-stage healthcare-focused venture capital fund, 27 of its 29 companies in the portfolio are actually "better off" financially due to COVID-19, said Jay Goss, a general partner at the firm.

"We're being pulled to move faster even to the point of accelerating the timeline in the next fund, instead of slowing down," Goss said. "The world is more aware of the need for healthcare, it's always been there, but now more people are paying attention to it and less attention to the need for electric scooters, or other things."
Of the remaining two portfolio companies that have been impacted, one is a clinical trials-related company that has had to hit the pause button on their work to focus on COVID-19.
Prior to COVID-19, vaccines were not a business-savvy area of investment and were very hard to fund, but "that value metric has been turned upside down," Cox said. He said the long production cycles for something like the development of a vaccine — the flu vaccine takes nine months — is an area that could use improvement even now.
"This is a preview of the end of the antibiotic era, what a world without rapidly cheap, accessible (drugs) to fight off infection looks like," Cox said.
Other areas that have become of greater interest are food, agriculture and manufacturing, Cox said.
COVID-19 has also brought to light the lack of investment in public health — already evident from medical staffing shortages, the lack of affordable education, and the need for more on-the-ground community health efforts, the experts said.
Klausner noted that Italy didn't have a strong primary or middle healthcare system, so anybody with COVID-19 was hospitalized because they had built up the end-of-the-road investment in health services.
States have graduated medical students months early to get them to hospitals that need them. In the past few years, there has been some donors who have helped make medical education for doctors free, but those are stopgaps, Klausner said.
"We need to invest and understand that medical, nursing lab technicians, schools are not just training for those individuals (to) benefit by having a job, but also as part of our societal investment to have the type of people we need at a large enough level and large enough skillset to take care of us," Klausner said. "Our population is only aging and our needs are only increasing. We need investment in things like a public health corps."
Klausner served early in his career as an Epidemic Intelligence Service officer at the Centers for Disease Prevention and Control, a sort of CIA for public health. The program, he said, has been funded at 50 people since 1951 and no one knows it exists.
"As a society, we've allowed public health training and infrastructure to erode," Klausner said.
Goss said that the ability to address a surge in need should be fluid and those who are trained should somehow be able to be moved when that need is apparent, perhaps using a technological advancement similar to the system apps like Uber use to move needed rides from one area to another in real time.
Klausner added a few more predictions, the home is going to be "ascendant" and people will want to improve their homes and make them more comfortable for daily living, working, learning and exercise.
In terms of home health, "people generally prefer to be taken care of in their home, from physical therapy to your last days on Earth," Goss said. "Telemedicine has been helped and advanced more in the last six weeks than in the 144 years (since) we got the thing called a telephone."
About the Participants: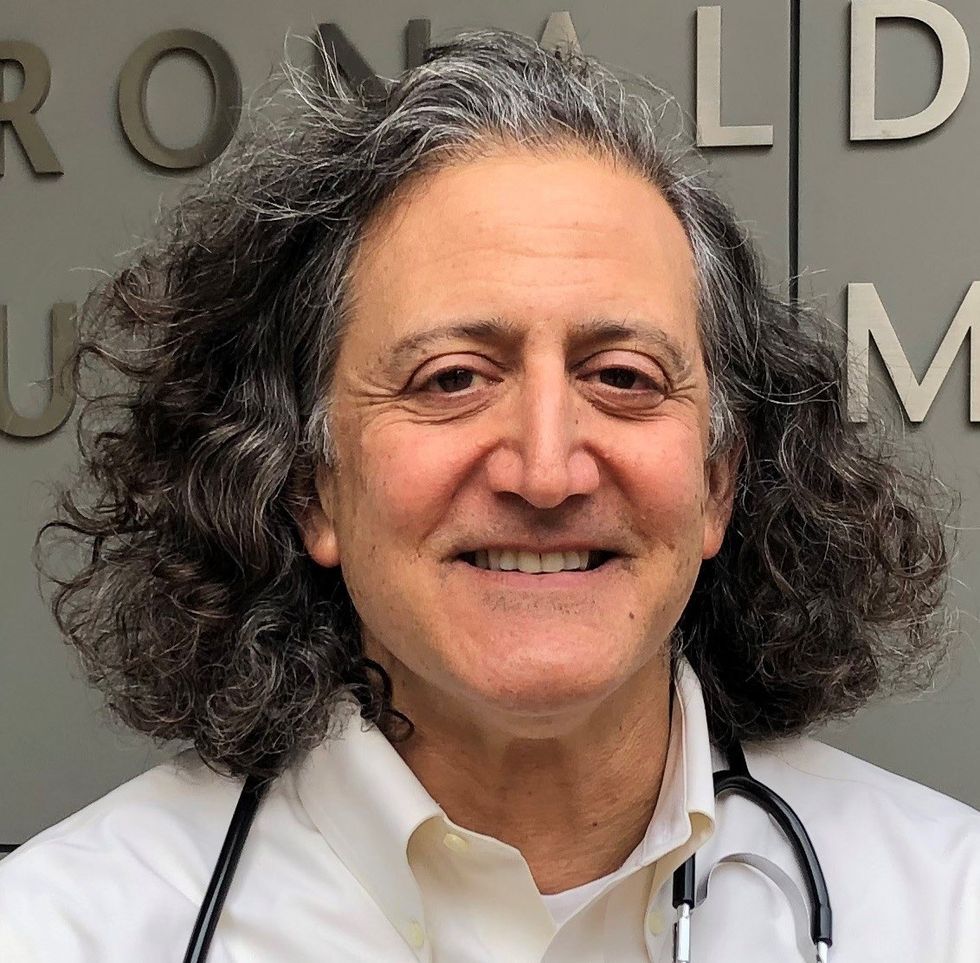 Dr. Jeffrey Klausner, MD, MPH, is a Professor of Medicine in the Division of Infectious Diseases in the David Geffen School of Medicine.
Jeffrey Klausner, MD, MPH, is a Professor of Medicine in the Division of Infectious Diseases in the David Geffen School of Medicine and Adjunct Professor of Epidemiology in the Fielding School of Public Health. 
Dr. Klausner earned his Medical Degree from Cornell University Medical College with Honors in Research. He completed his Residency in Internal Medicine at the New York University—Bellevue Hospital Center. Dr. Klausner earned his Master's in Public Health with a focus on International Health and Epidemiology at the Harvard School of Public Health. After that training, Dr. Klausner was an Epidemic Intelligence Service Officer at the Centers for Disease Prevention and Control. Dr. Klausner completed his Fellowship in Infectious Diseases at the University of Washington, Seattle.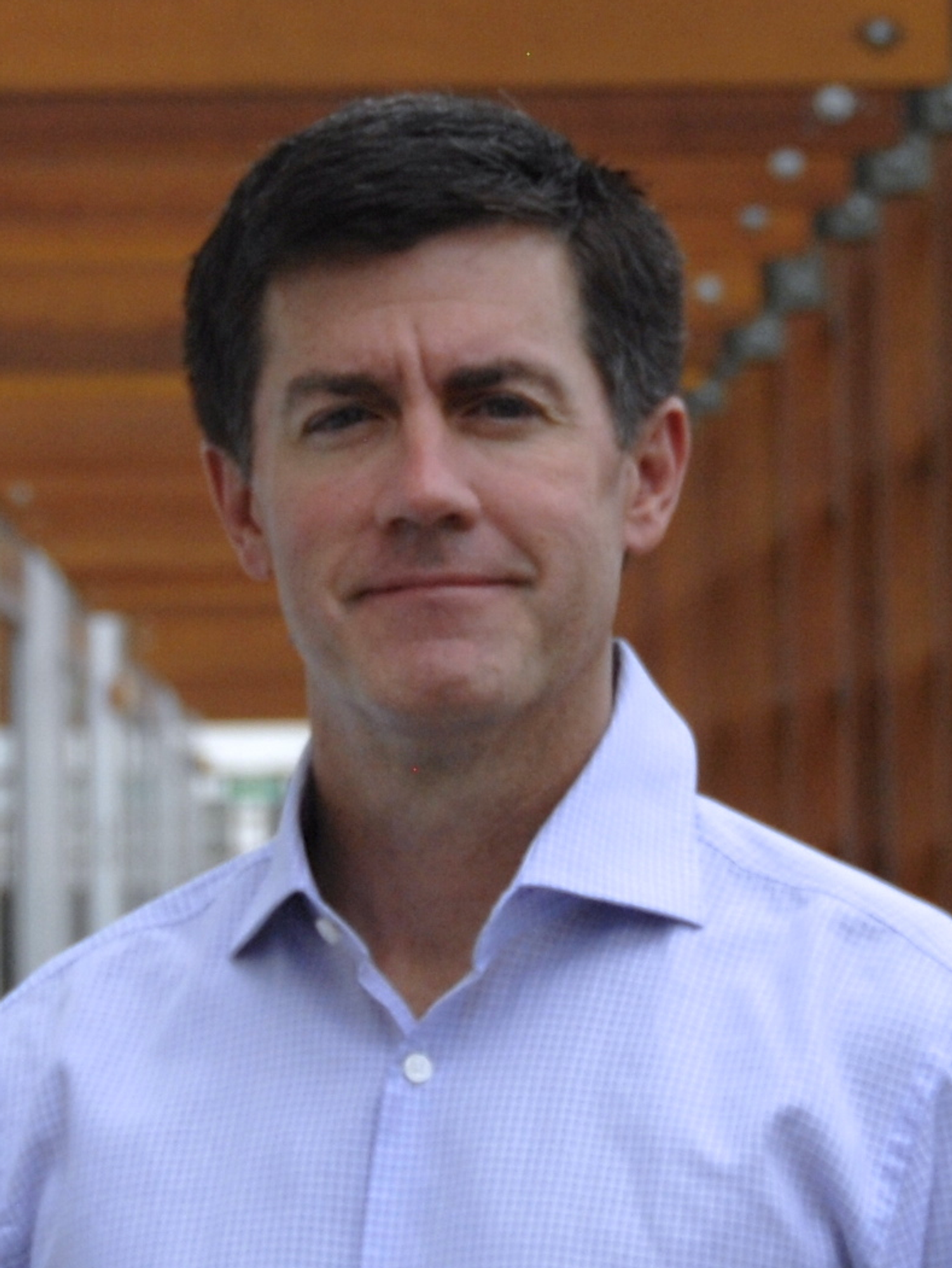 Jay Goss is General Partner at Wavemaker Three-Sixty Health
Jay Goss, General Partner @ Wavemaker Three-Sixty Health
​Jay is a General Partner at Wavemaker Three-Sixty Health. Wavemaker Three-Sixty Health is Southern California's leading Seed-stage healthcare-focused venture capital fund. The fund's investment thesis is that after 40+ years, healthcare is transitioning away from fee-for-service to value-based payments, and with that comes a massive amount of disruption. There will be no shortage of clinical operations and business challenges to solve in the coming decade, and entrepreneurs are already coming out of the woodwork to solve these problems. Moreover, countless business models are now for the first time commercially viable because the healthcare industry is embracing value-based payments. The fund counts among its investors 50+ healthcare senior executives, eager and extremely able to add value to the early stage companies in which the fund invests. Prior to launching Wavemaker Three-Sixty Health, Jay operated dozens of early stage companies all over Southern California, and advised dozens more.​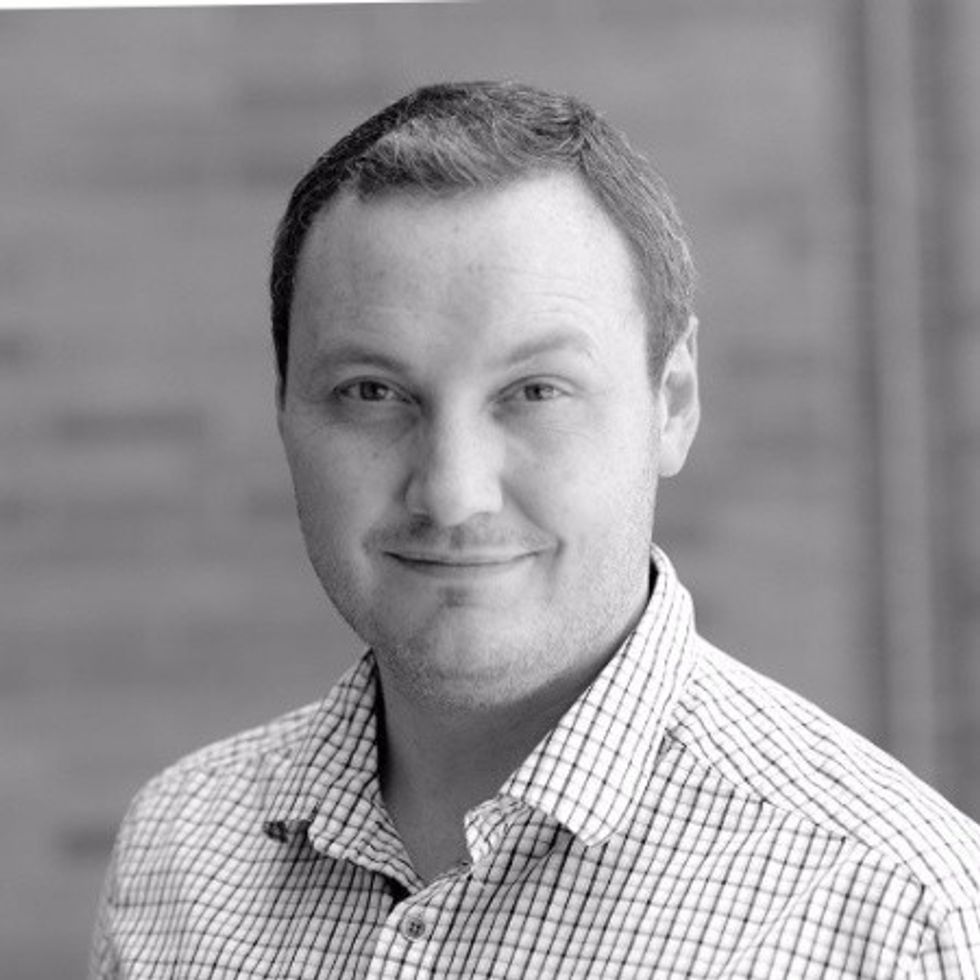 Llewellyn Cox is a general partner at MarsBio
Llewellyn Cox, General Partner at MarsBio 
Llewellyn is an entrepreneur from Gillingham, Kent, England. He founded LabLaunch, the leading biotechnology incubator network in Southern California, and BioBuilt, a firm that assists early-stage companies in building lab space.Llewellyn received a Ph.D. in Molecular and Cell Biology at Cardiff University, before moving to New York City to perform postdoc research in neuroscience at Weill Cornell Medical College. Llewellyn is an adjunct professor at Keck Medicine of USC where he teaches translational biology and science communications.
Rachel Uranga, is a reporter at dot.LA.
Rachel Uranga, Reporter @dot.LA
Rachel covers the intersection of business, technology and culture. She is a former Mexico-based market correspondent at Reuters and has worked for several Southern California news outlets, including the Los Angeles Business Journal and the Los Angeles Daily News. She has covered everything from IPOs to immigration. Uranga is a graduate of the Columbia School of Journalism and California State University Northridge. A Los Angeles native, she lives with her husband, son and their felines.